Oh it's good to be the
KING!
What's another $108,000? That's only $9,000 a month more for all of 2018! Couple that with
his existing Upland pension of $156,789, which is the 4th largest pension in Upland,
 since he retired as our Police Chief, plus the wages Upland paid him as our Interim City Manager from August 2016 to present! And now after he leaves that position on 12/31/2017, our City Council on Monday night December 11th, will
VOTE
to continue to pay him even more after he leaves! 
$108K MORE
to be exact, as a private consultant in 2018. Hail and long live the 
King of Upland!
Ever hear the phase, too many Chiefs and not enough Indians, welcome to the City of Upland. Because only in Upland, could one man Martin Thouvenell, serve as "police chief for a decade, then another six years serving simultaneously as the top cop, the fire chief and director of the parks and recreation department. And for one year, he managed the city and the police department," according to this Daily Bulletin article. And currently our City Clerk, Jeannette Vagnozzi, also simultaneously doubles as our Deputy City Manager, RIGHT NOW! What the hell is this, Mayberry?
Or the lottery? Not even our city's public relations guy, who has to monitor all of us of social media everyday who makes $3,500 a month, nor our homeless liaison who makes $3,000 a month, gets anywhere close to NINE THOUSAND DOLLARS A MONTH! Why aren't these paid consulting jobs that are being handed to Upland Residents going out to bid? Where is the posting of these positions so others can submit proposals, qualifications and competitive pricing? WHY IS $3,000 EVERY MONTH and now another $9,000 EVERY MONTH, going to 2 past City Council candidates being Thouvenell & Gavin?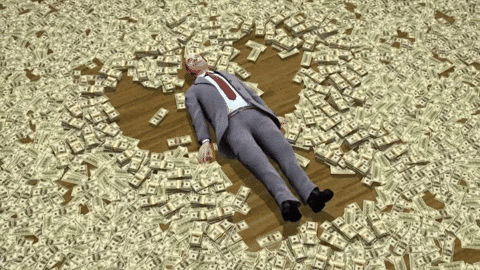 Why is our City Council flatly ignoring the wishes of its citizens? Could it be they know over 18,000 of us in District 1, (being 1/4 of the population) will NEVER be able to VOTE for any of them ever again? And if the incumbents running for City Council in 2018 from Districts 2, 3 or 4 VOTE to approve this windfall of cash to our outgoing City Manager / former Police Chief / Fire Chief / Parks & Rec Director, the general public should NEVER cast a VOTE for any one of them, EVER AGAIN!
This is so insulting, it is somehow even worse then when 4 of them VOTED, to deny 18,000 of us from being able to have a Representative from District 1 elected to City Council. And since the residents of District 1, are not going to allow our City Council to do this, might we suggest our city saves that $108,000 for the legal challenge coming regarding their outrageous decision! Since 4 of them are hell bent on giving Sid Robinson the chance to steal Janice Elliott's District 2 Seat in 2018, maybe our council should reconsider their election schedule scheme? 
And ALLOW all districts being  2, 3, 4 AND THE ONLY DISTRICT WITH NO ONE FROM THAT DISTRICT ON COUNCIL CURRENTLY, WHICH IS DISTRICT 1, to all hold elections in 2018! And how about Mayor Debbie Stone, takes one for the team and agrees to only VOTE in the event of a tie between the actual district council members until 2020, when Janice Elliott's at large term expires? Then all districts 1, 2, 3 & 4 are at least represented by someone from each district, even though District 2, will still have 3 Representatives on council until 2020!
And talk about insulting, our new City Manager who is coming to Upland with 30 years of experience, is going to have to be subordinate to our outgoing City Manager of 1.4 years, who will be making $9,000 a month to consult and advise someone with Bill Manis's resume. Now that is insulting! There is no way to ever justify this amount of money and no one will ever understand this! Our entire city is watching, as is our city's social media monitoring PAID consultant, who makes $3,500 EACH MONTH! Maybe he'll see the polls on Facebook with residents telling our City Council to VOTE HELL NO!
As someone who has our City Council's ear, he would be very well advised to tell our City Council members that a YES VOTE, will be the fatal flaw in any reelection bid for 3 of them next year! The people of Upland are absolutely fed up with this glaring gross incompetence, sprinkled with corruption and self serving which is so grotesque, the people are actually salivating for the 2018 local district elections.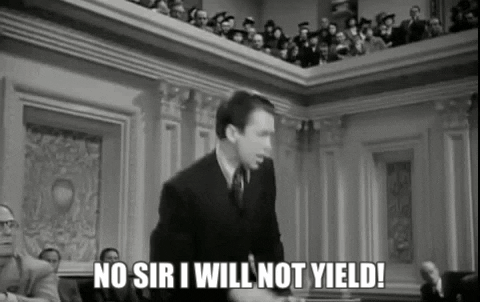 Upland needs a Mr. Smith Goes To Washington reality check mate because this insane decision making, has Upland's elected officials in the cross hairs of the electorate. And this is so much more than we can possibly stomach. And maybe some others involved in our local government need to start paying attention to how the people feel and what they think! Can they imagine their careers or consulting agreements with Upland, lasting any longer than next year, if the 3 incumbent lose their local district elections in 2018? Because Upland is a house of cards & no one is entitled to anything!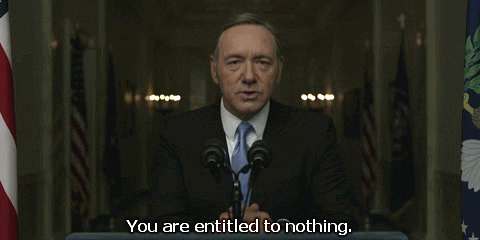 And while you're all here today….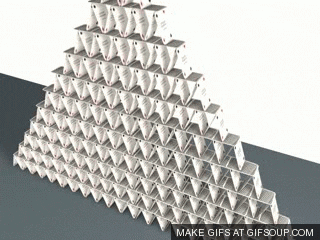 Poof, just like that, the show can be over tomorrow! Because in 2018, the City Council is going to pay Thouvenell more than a retired US President's pension pays as of 2017! Thounvenell will get his $156,789 pension plus the other $108,000 to consult with Upland= $264,784 which equals $22,065 A MONTH! When in 2017, a US President's pension was $207,800 per year. Enough is enough!
Write a letter to our City Clerk AKA Deputy City Manager, Jeannette Vagnozzi and DEMAND that she READ IT to our City Council on Monday night! Better yet, SHOW UP & SPEAK UP! But if you can't, watch the madness streaming live at this link, show starts at 7PM on Monday 12/11/17. Any public comment letters need to be 3 minutes or less to be HOPEFULLY READ by our CLERK. But since she has REFUSED to READ COMMENTS LETTERS BEFORE, email all comment letters to all of the below, to keep our Clerk quasi accountable and thank you all very much.
---
Upland email addresses, copy and paste below and send your comments letters to all;
jvagnozzi@ci.upland.ca.us, uplandcityclerk@ci.upland.ca.us, mmclees@ci.upland.ca.us,  citycouncil@ci.upland.ca.us, mthouvenell@ci.upland.ca.us,  debbiestoneforupland@gmail.com, caroltimmuplandcitycouncil@gmail.com,    janiceelliott4upland@gmail.com, srobinson@ci.upland.ca.us,   sid4upland@outlook.com, ginoffvine@aol.com
---
Any comments, questions or suggestions, please use contact form below;