Councilmembers Carol Timm and Gino Filippi hosted an event at The Cooper Museum on Febraury 6th, to discuss the issues and problems with Upland's Bike Path! I think it is safe to say, it was the worst political experience of Carol Timm's tenure as an Upland Public Servant. Timm has served on the Planning Commission for 16 years and was elected to city council in 2014. She is currently running for reelection in the newly created Upland District 4, as is Gino Filippi, in Upland District 3. Join your districts, here.
This move comes after citywide restricting and 2018 will be the 1st election in Upland's history, with no city-wide voting and only local voting in each district, for a candidate also living in the same district as the voter. The venue for the meeting was a quite courtyard at the Cooper Museum and seating was scarce, as the place was filled to maximum capacity. Timm opened the meeting asking for only suggestions, of what residents believed could improve our city's bike path. Never once, did she ask for nor allow, any questions from her constituency.
Immediately, it was realized the make shift PA system was completely inadequate! Residents in the back of the courtyard couldn't even hear Timm or Filippi speak. When a resident was called upon to state their suggestion for our bike trail, no one, including the person in charge of recording the laundry list of complaints below, could hear them! The logical thing would have been, for Timm or Filippi to have passed their microphone to the residents to speak into, but unfortunately, that was only allowed twice the entire evening. So residents would have to SHOUT to be heard over the roaring metro rail behind them.
The sound system was so bad, Carol would have to repeat into the mic, a resident's suggestion, for the person writing them down, to able to hear what a resident had just said!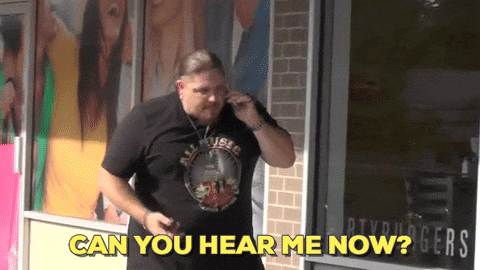 The list of bike trail short comings above, was promised to be going next to our to brand new City Manager Bill Manis and our Interim Police Chief Douglas Milmore. Carol Timm was basically the MC for the night and had a death grip on her microphone.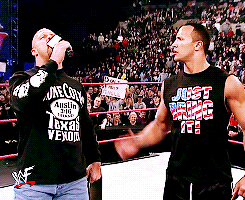 Timm would choose the residents who she knew would be favorable to her, to speak, over other residents in attendance, with their hand raised 3 times as long. Such as, our city's $3,000 a month PAID, Homeless Advocate Eric Gavin. And another resident who is on the Chamber of Commerce, Timm actually gave him her microphone twice and allowed him to speak for well over 5 minutes.
And when the other "undesirable" residents finally got to speak, Carol Timm would cut them off repeatedly, in mid-sentence and scold them publicly, like they were the children in her classroom. One resident, Mike Pattison, a third generation Upland resident, whose prominent family settled in Upland in the 1960's, tried to speak on behalf of the Upland Coalition of Concerned Citizens. https://www.facebook.com/groups/1785902658290393/
However, NO ONE could hear Mike Pattison from the front or the back of the courtyard. Residents can be heard in the audio link below, complaining that THEY COULD NOT HEAR HIM. Pattison simply tried to re-position himself so everyone could hear him, by walking towards the front of the courtyard and Tim stopped him abruptly by saying into an open mic, "You Can Stay Back There!" Start audio of Pattison's comment at 25:15 – 27:45 and if you ARE NOT a Dropbox Member, try bypassing the joining prompt and you should still be able to download the audio, without joining Dropbox.  https://www.dropbox.com/s/vqugeq4m8ag6lb2/Bike%20Trail?dl=0
Pattison complied with Timm's request for him to stop walking and if Timm was at 12:00 o'clock, Pattison was now at 3:00 o'clock. And then he tried to say something, but no one knows what that even was, as Timm DID NOT allow him to finish hardly a sentence. Timm's tone become so inappropriate with Pattison, as she yelled into the microphone, "MIKE, GO SIT DOWN!" You can hear the audience gasp and I actually looked around the room, expecting to see security guards rushing to sack Pattison. Play audio at 27:13. https://www.dropbox.com/s/vqugeq4m8ag6lb2/Bike%20Trail?dl=0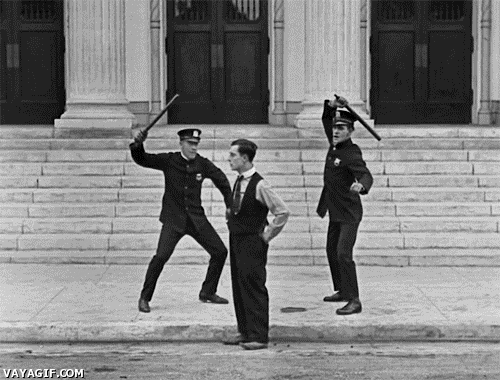 It was frankly so shocking to witness Carol Timm talking to any Upland resident this way, instructing them publicly at 26:06,"YOU CAN GO SIT DOWN, UNTIL YOU CAN SAY SOMETHING CONSTRUCTIVE!" It dawned on me that Carol Timm is a grade school teacher and that she must have confused the grown adults in attendance, with her classroom students. I blurted out in the ensuing chaos, "WE ARE NOT CHILDREN, WE'RE GROWN ADULTS!"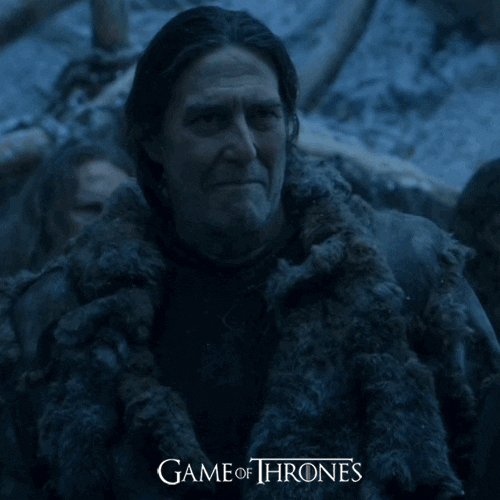 Then at 36:10, just after Upland's Homeless Advocate, Eric Gavin says, "Homeless people don't want to been seen" and after waiting that long to be called upon, Carol Timm was literally saved by the bell! Or at least the roaring whistle of the commuter train passing until 38:15, as I tried to explain that young mothers living behind the bike trail, who have groups of transients congregating outside their homes, at all hours of the day and night, believe UPD CAN NOT enforce our city's NO CAMPING, NO LOITERING & NO TRESPASSING LAWS!
And they believe these laws are NOT ENFORCED, because a directive has been made by our former Interim City Manager & Ex-Police Chief Martin Thouvenell, who many believe is still controlling The King of Upland, plus our current city council, who have fostered a culture of compassionate tolerance regarding Upland's homeless population. And residents living behind the bike trail, feel UPD has been handcuffed by Thouvenell and our defunct city council and therefore, CANNOT disperse the homeless congregating outside of their homes, without fearing that they too, will also LOSE their jobs at UPD!
And those Upland residents, living on the front line of this problem every day, who believe Upland City Hall, will NOT allow UPD to enforce our existing laws, now think they would be better off, if San Bernardino County Sheriff's Department takes over UPD and came in to clean up Upland! And while everyone LOVES the thought of our city having its own local police department, if City Hall does NOT do an immediate course correction and get out the hell out of UPD's way, I am very afraid that we may end losing our local UPD, like we just did our Fire Department, last year! AND NO ONE WANTS THAT!!!!
But just like Mike Pattison, I didn't get to finish a sentence and was also told to, "SIT DOWN!" Finally, this exchange ended with my opinion, that the time to host a town hall meeting about the bike trail, should have been done in the first several months of their first term! And NOT, at the end of both their terms, when they are actively running for re-election in the lower Upland Districts 3 & 4.
And furthermore, that Carol Timm served on the Upland Planning Commission for 16 years and has been on City Council for the past 4 years. While Gino Filippi, has been on City Council for 8 years and with their combined 28 years of being Public Servants in Upland, that it seemed to me, that was plenty of time for them to have solved these chronic problems happening in their own district's backyards, on the Upland Bike Trail AKA the Homeless Highway.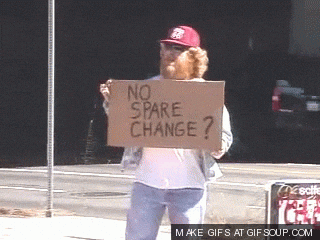 But this unfortunate pattern of Carol Timm choosing some residents, over others, continued all night long, where the preferred residents got to speak twice, with her mic in their hand, yet residents like Courtney and Rudy Zuniga, longtime Upland residents and downtown business owners of the Rusty Gypsy Home Décor Store https://www.facebook.com/RustyGypsyStore/ were also rudely cut off by Timm at 40:00 and 45:45; https://www.dropbox.com/s/vqugeq4m8ag6lb2/Bike%20Trail?dl=0
Rudy Zuniga tried to ask Carol Timm, how the bike trail was allowed to get so bad in her district, on her watch, in her own backyard? And Country Zungia, tried to explain to Carol Timm, that even accompanied by her grown son and their German Sheppard, that the bike path still is too dangerous a place for any woman to walk on.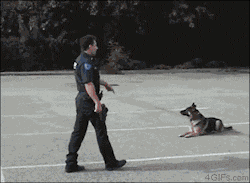 And while Carol Timm, didn't want to hear that from resident Courtney Zuniga, ironically Timm admitted later in the evening, that when she and our new City Manager Bill Manis & our City Paid Homeless Liaison Eric Gavin, were inspecting the bike trail before this meeting, that there were men sitting in lawn chairs along the bike trail, who were cat calling her! Start audio at 52:00; https://www.dropbox.com/s/vqugeq4m8ag6lb2/Bike%20Trail?dl=0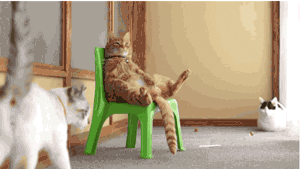 But the most entertaining speaker of the night, was a gentlemen whom Carol surrendered her mic to him and told him, that our city needed to give him an AWARD! Carol allowed him to go on for 5 minutes until he stated, "The Number # 1 Problem On Our Bike Trail, "IS THE HUMAN TRASH!" Which he offered to TAKE OUT, for the City of Upland! Moments later, he was arrested by UPD inside the Cooper Museum, for being a suspect in an unrelated crime. Start the grand finale at 1:01:45; https://www.dropbox.com/s/vqugeq4m8ag6lb2/Bike%20Trail?dl=0
But if you're a reader of The Upland Report already, you will recognize this memorable  resident from the popular pothole video, when he addressed city council on 12/2/18, to say that the POTHOLES are so bad EAST of 9th Street, that he has crashed his bike many times and he has SCARS & HOSPITAL BILLS, to show our city council! YOU CAN WATCH THAT VIDEO AT 3:05 HERE!
And while it may seem most of my criticism is directed at Carol Timm, it is only because she did 95% of the talking and nearly all of the interaction with the general public. And somehow, Filippi kept his cool, even with his political rival, Ricky Felix, passing out his campaign literature at the end of the event. Folks, I've said it before and I'll say it again, if you aren't at least live streaming our City Council Meetings live, you are missing the best live entertainment in the IE & it's FREE! Stream tonight's council meeting here.
Got a Comment, Question or Suggestion, Please Use Contact Form Below;