What the meeting lacked in agenda items, was made up for 100 fold, with 18 Public Comments! All of which were excellent and proved their impassioned points of views, citing MAJOR probable CONFLICT OF INTEREST for Councilmen Sid Robinson, more disgust directed at Councilwoman Carol Timm and 15+ skaters, who won the hearts and minds of everyone watching! All of that and more, plus the VIDEOS, are below.
Generally speaking, this was a short meeting regarding what was actually on our city's consent calendar and the actual agenda items. However, the meat and potatoes in this meeting was served first and last, in the public comment sections. And may I suggest you open a window, take a seat, pour yourself some iced tea and grab a fan, cause it's about to get HOT IN HERE!
The first Upland resident to speak was Dede Ramella, video link is here. 
Ramella rocked the house from the jump and set the tone for the entire night! Showing poise, personal strength and persistence, to explain a complex web of close associations and personal relationships, that sure smell a lot like a conflict of interest, in everyone's mind but the THREE in LOCK-STEP WITH DEBBIE STONE, on City Council!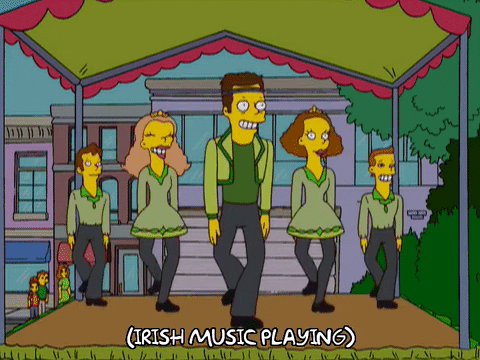 Regardless, Ramella exposed issues that if council won't consider them, WE MUST! Such as, should Sid Robinson's appointment be overturned to the Southern California Association of Government (SCAG) because of allegations of a conflict of interest, exposed by Ramella and others!
Editor's Note: We have already done a story about Sid Robinson on 11/13/17, NOT being able to even VOTE on city budget expenditures, with checks cut by our city, to his former employer and his good friend. AND AFTER SID ABSTAINED & DIDN'T VOTE, WE COULD ONLY PRESUME, SID ABSTAINED FROM VOTING BECAUSE HE MAY HAVE HAD, A CONFLICT OF INTEREST! In addition, any reference hereafter to The 20/20 Network located in Upland (IS NOT TO BE CONFUSED WITH THE 20/20 TV SHOW!)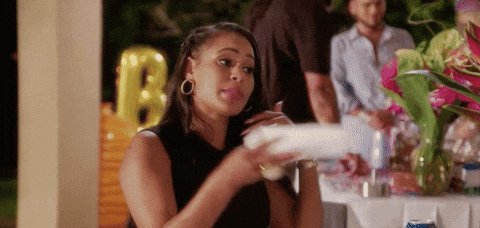 Our city's check to THE 20/20 NETWORK, paying 20/20 $3,500 a month, was in the expenditures that we believed Sid had to abstain from voting on! And if those 20/20 checks are NOT Sid's conflict of interest, would he care to tell anyone, what his actual conflict of interest is? AND/OR, the reason why Sid had to abstain from VOTING ON OVER $6.3 MILLION DOLLARS IN CITY CHECKS, PAYROLL & BUDGET EXPENDITURES, LAST NOVEMBER?
Because now, Sid is running for election in Upland District 2. AND IF HIS ABSTAINING CONTINUES, HOW CAN SID POSSIBLY REPRESENT THE 18,000 PEOPLE IN LIVING IN DISTRICT 2, WITHOUT BEING ABLE TO VOTE ON CITY CHECKS, PAYMENTS, PAYROLL & CITY EXPENDITURES????? WHAT IS THE PROBLEM & WHY DID SID ABSTAIN FROM VOTING ON $6.3 MILLION ON 11/13/17?
Furthermore, the issues raised by Ramella are so important, complex and deserve proper public inspection, into exactly what is going on here. So it is worth, re-watching Ramella's comments again, here. 
---
But we are just getting started! This next resident was on fire!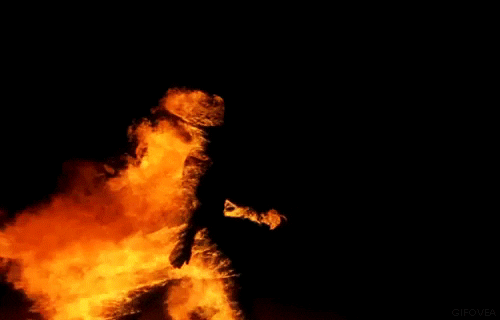 Upland resident Mike Pattison, spoke on behalf of himself & The Upland Coalition of Concerned Citizens, start video at 32:16 here.
To summarize, Pattison, a life long Upland resident, attended Carol Timm's Bike Trail Town Hall Meeting on 2/6 and spoke at the City Council Meeting on 2/12/18, to blast Timm for her outlandish conduct at her event, saying, "I was appalled at Carol Timm's behavior" and "This event was an embarrassment to say the least." After recounting his recollections and his personal experience at that event, stating he was, "Profoundly disappointed but not surprised" at Timm's egregious behavior, which was directed towards him and many other Upland residents, while opting instead, to embrace a "Career Homeless Criminal, who is a fan favorite of the CRT" 
Editor's Note: The CRT- Community Restoration Team is run by our city's handpicked, NO BID CONTRACT, awarding $36K – $50K annually, to former failed City Council Candidate Eric Gavin, as Upland's Homeless Zar / Liaison & Advocate.
Pattison continued by saying, "Carol Timm graciously gave this man (career homeless criminal) the mic and the ability to speak uninterrupted, before Upland Police arrived and arrested him for a crime committed earlier. This man, only 1 week prior, was involved in an assault." And, "People of Upland, this city literally puts the homeless, before the citizens!" 
Pattison urged our city council to, "Please reexamine the CRT and cancel non-required consulting contracts and allocate those funds to Upland PD, for more patrol officers, better equipment and better morale, to make this city safe!" 
Editor's Note: We also witnessed at Carol Timm's event, her handing her microphone to the individual above and allowed him to speak uninterrupted for over 4 minutes. In addition, Carol Timm can be heard saying to this individual, "WE'VE GOT TO GIVE YOU AN AWARD" at 1:03:21 here. Moments later, this person was apprehended by UPD inside the Copper Museum and was charged with an unrelated crime for the "32nd time," according to Pattison! Start the Pattison's comment at 32:16 at the video, here.
---
And last but certainly NOT least, as you could NOT have watched this city council meeting, without wanting to give a HUGE SHOUT OUT, to these brave young men and women, who so passionately spoke about their intensive desire, to see Upland's Memorial Skate Board Park reopened again!
There were 17 speaker cards and these dedicated skaters, were NOT PLAYIN! All of their incredible comments can be watched, starting at 4:38, here. 
So many spoke and all of them did such an amazing job! One speaker, at 27:40 here, stated she would LOVE to see Upland's Skate Park reopened, minus the homeless congregating at the Skate Park's Public Restrooms, who deal drugs there all day long! She stated she become a skater at 16, she met the person she ended up marrying at the Upland Skate Park and now she and her husband, enjoy teaching their children, how to skate in Upland!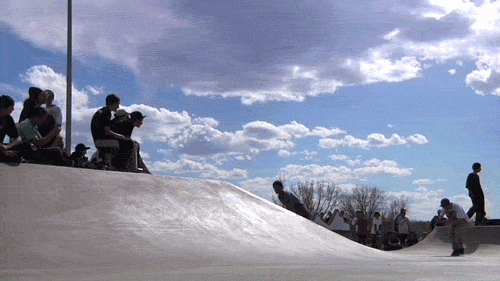 And to echo this young mother's concern, even the Daily Bulletin as far back as Dec 2016, being 1.2 years ago, covered the homeless / drug dealers who have plagued our local skate park for years! And ironically, the one officer who was in charge of patrolling the skate park and WORKING to stop the drug dealers, according to the Daily Bulletin story above, we now know, was tragically forced out of UPD last year! What did Thovenell think was going to happen, after doing that? Less crime, less drugs, less dealers, less homeless????? What a crying shame for that was, for the skaters, for UPD and for the residents of Upland!
Yet, everyone in attendance learned from the endless list of EXCELLENT speakers, which was over 15 people, that this "hobby" brings community together, like few other things can. There were speakers, who have made 50 year lifelong friendships, through skating. And I must say, the unity and organization of this close knit skater community, bringing so many people together to speak to our city council, made me envious.
Because if the rest of us Uplanders, can organize like our city's skaters just did, than our city has tremendous hope and an incredibly bright future! And while Upland residents did a fantastic job organizing to protest Thounvenell's parting gift, to continue running our city from the comfort of his home, making $9K every month in 2018, we need to do that every time and ALL THE TIME! Again and again! When you hear what some of these skaters had to overcome in their lives, we simply have no excuse as adults, to NOT be politically active in Upland, right now. As our city's dire state, absolutely demands it!
And for what it's worth, The Upland Report, now joins the voices of the Upland Skaters and respectfully asks, that our new City Manager Bill Manis, please make the executive decision to reopen the Memorial Skate Park in Upland! It's time and Mr. Manis, it's your time to LEAD Upland and finally end the STALEMATE of your predecessor!
Manis still has something, that nearly all of his direct bosses have already lost, which is the SUPPORT of Upland Residents. And yes, while he still has to answer to "council," THEY STILL HAVE TO ANSWER TO US! And in only 9 short months, we get to VOTE on their job performances and Manis could have all new bosses, later this year!
So come hell or high water, the residents of Upland are going to clean up our city, reopen our skate park and clean up our other public parks and support and empower UPD AGAIN, to keep them all safe! So if you're an Upland Skater, DO NOT GET DISCOURAGED! Because by teaching yourselves to skate, falling and getting up and starting over, you learned PERSISTENCE!!!! And,
"Nothing in this world can take the place of persistence. Talent will not: nothing is more common than unsuccessful men with talent. Genius will not; unrewarded genius is almost a proverb. Education will not: the world is full of educated derelicts. Persistence and determination alone are omnipotent." Calvin Coolidge
All the skaters that showed up & spoke up, showed everyone, that they have persistence in spades and now our whole town is talking about them today! In closing, if any skater who spoke at the Upland City Council Meeting on 2/12/18, would like their comments published here, please email them to us using the contact form below, as we would be honored to feature more about you here and the Upland Memorial Stake Park, too!
Comment, Questions & Suggestions, Please Use Contact Form Below;