The Public Hearing on 3/12/18 was standing room only with Upland residents handing in signed Protest Letters, all night. And Mayor Debbie Stone made it clear, that a senior citizen would be forcible removed by an Officer of UPD, FOR NO OTHER REASON THAT WE COULD SEE, BESIDES TO SHUT HER UP, FOR SAYING THE WORD "WATER!" AND THEY EVEN TURNED HER MIC OFF! Watch the incredible videos below!
It was a epic night in Upland, with standing room only and residents handing in signed Protest Letters during the Public Hearing on 3/12/18. And Mayor Stone opened the meeting with a motion to table the WATER RATE HIKE ISSUE UNTIL 4/23/18! Instead of getting a second, Councilwoman Janice Elliott from District 2, suggested there should be workshops where transparency can be opened up to all!
Janice Elliott is Upland's Miss Transparency and we all owe her our gratitude, for bravely taking on the Upland Cabal her entire time in Public Office!
And the opposite of that, is Mayor Debbie Stone, who made it clear that a senior citizen would be forcible removed by an Officer of UPD, who approached this resident on her right, when she was trying to speak to our City Council. And this UPD Officer, is also Upland's Nextdoor UPD Administrator, which is a neighborhood social media site with a history of banning, blocking, censoring and silencing other outspoken Upland residents, who dare criticize the City of Upland!
This entire OUTRAGEOUS altercation above, can be seen on this video link at 3:27, HERE. AND PLEASE NOTE, THEY EVEN TURNED HER MIC OFF, IN MERE SECONDS! Please ask yourself, does this adorable senior citizen, look like she needed a Police Officer getting this close to her and standing there to intimidate her and the audience?
While the audience clearly didn't think so and can be heard booing, hissing and defending her right to speak! And our new City Manager, Bill Manis, can be heard telling the protesting audience, that it is a misdemeanor to disrupt an Upland City Council Meeting! We're surprised they didn't have a patty-wagon waiting curbside!
This show of force by CITY HALL was highly inappropriate and utterly disgusting! Residents who packed the chamber room to address their City Council Members about an agenda item, being the raising our water bills by 57%+, were silenced when City Council tabled this agenda item. I firmly believe, most of OUR CITY COUNCIL & OUR CITY STAFF hope on 4/23/18, there will be less angry residents in the attendance. However, we have until 4/23/18, to sign and deliver more PROTEST LETTERS, to our Clerk Jeannette Vagnozzi! 
And the lovely Upland resident, who had an Officer stand right next to her when she tried to speak the first time, boldly waited until the end of the meeting, to speak again! And this time, her whole eloquent statement can be seen at 13:57, HERE! And what a statement it was, as resident Marjorie Mikels shared the history, of how our city collected it's 71% shares of our local water company!
And she went on to state the very reasonable and obvious conclusion, that we don't have the benefit of a new City Manager Mr. Bill Manis, because our old Interim City Manager Martin Thouvenell, is still running the show! And Mayor Stone loses her cool, when NOT even allowed under the Brown Act, to comment on Ms. Micheals' statement on a non-agenda item, can't help herself and says, "Million Dollar Marty" "will NOT be appointed to our Water Board, you're wrong again!" Classy!
Then several other residents also made incredible comments, about our increasing city water rates. One resident, Natalie Garrett, stated from 2014 – 2022, our city water bills will have increased 147%! And she recalled very specific instances, where our city has BORROWED MONEY FROM OUR CITY WATER FUND at 33:34, HERE. 
To which City Manager Bill Manis, denied this accusation! However, this resident remembered NOT only $1,000,000 being borrowed from the water fund for the Colonies trial, but also several land acquisition purchases. And 1 was just 2 weeks ago, where our city had borrowed money from our water fund, to purchase a piece of property! Then Mr. Manis, who has only been on the job since Jan 1, asked our Deputy City Manager & City Clerk, Jeanette Vagnozzi, to defend our city's position that, THEY DO NOT BORROW MONEY FROM OUR CITY WATER FUND!
However Ms. Vagnozzi, while trying to weasel out of stating that our city, did do exactly this, only 2 short weeks ago, couldn't! And she had to actually ADMIT that our city, did make a land purchase and borrowed money from our water fund, to do it! So the Smoking Gun Award of the night, goes to our Deputy City Manager & City Clerk, Jeanette Vagnozzi, for spilling the beans, that;
OUR CITY IS AND DOES BORROW MONEY FROM OUR WATER FUND!
Then at 27:42, HERE, Mr. Chavez spoke about his career at 2 different water companies and addressed some of the glaring issues in our city's proposal to raise our rates by over 57+%, that our city has NOT done and should be doing to make cuts, before raising our water rates! His comments are very eyeopening.
And multiple other residents, spoke out against our city raising our water rates for another 5 years, can be seen, HERE. And we will update again, once the 2 workshops dates are made public, about increasing our water bills 57+% on 4/23/18. And we have another 5 weeks, to sign and deliver more PROTEST LETTERS to our city council! So please, keep them coming and keep the pressure on high, as we FIGHT TO NOT GET CONTINUALLY HOSED, BY THE CITY OF UPLAND!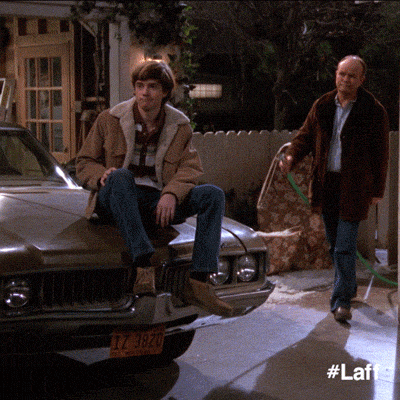 Got a comment, question or suggestion, please use contact form below!