The Upland City Council meeting on 3/26 was yet another fiasco for The City of Upland! The meeting's agenda lacked all transparency, stating the property for sale was located at 1299 San Bernardino Rd, yet omitted the words MEMORIAL PARK! The sale of 4.63 acres of public park, open space for $4.2 MILLION DOLLARS, lacked a PUBLIC HEARING & A VOTE BY THE RESIDENTS OF UPLAND! And the front page of the city's agenda, stated it was posted for public view, in accordance with the law, 72 hours before the city council meeting, in the State of Hawaii!
Well it is safe to say, that 3 Upland City Council Members (Stone, Filippi & Timm) are doing a happy dance today, after another fiasco and public debacle, now known as an Upland City Council Meeting on March 26th!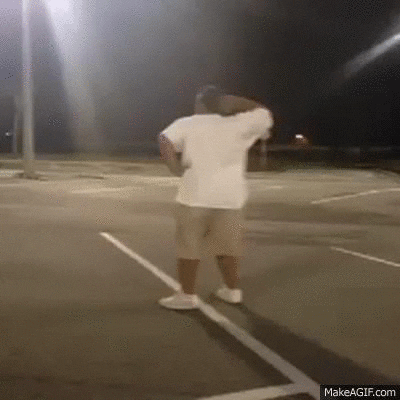 Once again, our city council meeting agenda had ZERO transparency and was purposely so completely cryptic and deceptive in my opinion, describing the property for sale was located at 1299 San Bernardino Rd, yet omitted the words MEMORIAL PARK! It excluded a Public Hearing pertaining to the sale of 4.63 acres of public park property and it included a legal scheme, to deny residents the right to VOTE on the sale of public park property!
Please read the agenda item below and see if this routine "Business Item" says to you, that Upland is selling 4.63 acres of Memorial Park for $4.2 MILLION, to become a parking structure?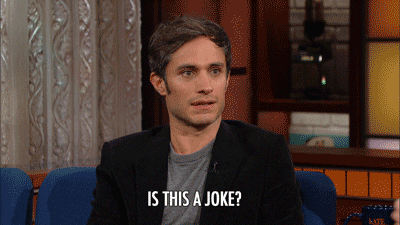 This is now an established pattern and the standard mode of operation for 4 members of our Upland City Council, being Stone, Robinson, Filippi and Timm and our entire city staff! Exactly 1 month ago, our city council leased our city light-poles WITHOUT A PUBLIC HEARING, to a company who builds all the cellphone towers and antennas for Sprint and granted them permission, to use our city light-poles outside of our residential homes, as cellphone antennas for the next 30 years!
This item was billed as a retinue Consent Calendar Item, requiring NO discussion what-so-ever! Please see if the below says to you, Upland is leasing our residential light-poles, to become 5G Cellphone Antennas, installed directly outside of residential homes, for the next 30 years?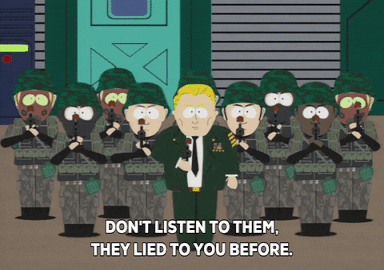 And just 2 weeks ago on March 12th, city council denied Upland residents the right to VOTE on another WATER RATE INCREASE of nearly 60% and instead, gave citizens the very remote recourse of having to submit 9,500 PROTEST LETTERS BY 4/23/18, to STOP OUR CITY COUNCIL FROM RASING OUR WATER RATES BY 147%, FROM 2013-2022!
And whoever prepares the City of Upland's, city council meeting agendas for their bimonthly meetings, doesn't even know, the City of Upland, isn't located in the State of Hawaii! This is a link to the first page, of the agenda from 3/26/18, where our city council sold 4.63 acres of public open space, to the city's largest employer, being San Antonio Hospital for $4.2 Million Dollars!
And the bigger issue is, how in the 4 days since this agenda was published and printed on Thursday, March 22nd, did no one on our bloated city payroll, not catch and correct this huge, insane mistake, before the meeting on 3/26/18? This is a link, to the website for the Hale Napili Resort located of the Island of Mai, Hawaii, with the exact address that is listed on the first page, of our city council's agenda! Per law, the agenda has to be posted 72 hours before a city council meeting at the address listed on the agenda! Was our agenda, actually posted in the lobby of this Mai Resort?
As bizarre as this Hawaii address on our city council's agenda is, I had to wonder, if this is the Resort in Hawaii, where Councilmen Sid Robinson is currently enjoying his vacation and the reason why he was absent at the contentious city council meeting on March 26th? And the answer is YES! And our city had this agenda posted in Hawaii at Sid's resort at 3PM on Thursday 3/22, for any other guests in Hawaii, who would also want to watch our City Council Meeting!
REALLY? I'm sure the hotel was all atwitter, with guests vacationing from around the globe, trying to watch our Upland City Council Meeting! Hotel guests 2,536 miles away and a 6 hour flight across the Pacific Ocean, got more consideration, than the residents of Upland! Sid didn't voted on any agenda items on 3/26/18 remotely from Hawaii. Why couldn't he have just live streamed the meeting on the city's website, like the rest of us did, who couldn't attend it either?
AND WHY is our city council catering to the needs of Councilmember Sid Robinson yet again? Like last December, when Mayor Debbie Stone and Councilmembers Gino Filippi & Carol Timm, allowed Sid to run for election in District 2  in 2018, because his appointment expires this year! VERSES ALLOWING THE 18,000 RESIDENTS IN DISTRICT 1, TO VOTE AND ELECT A REPRESENTATIVE TO CITY COUNCIL IN 2018, WHILE DISTRICT 2 HAS 3 REPRESENTATIVES ON CITY COUNCIL UNTIL 2020 & DISTRICT 1, HAS NONE!
And while we're on the subject of the Aloha State and paradise, the award of the night again goes to, Upland resident Marjorie Mikels, who just 2 short weeks ago, was threatened with a misdemeanor and a police escort for saying the words WATER RATE INCREASE!
Who could forget the haunting image above from 3/12/18? And at the very next city council meeting on March 26th, Ms. Mikels stole the show AGAIN, this time quoting a line from the legendry singer / song writer Joni Mitchell's famous lyric, "They Paved Paradise And Put Up A Parking Lot," at 9:26, VIDEO HERE! If you have never heard the song before, please take a moment to fully appreciate the irony of Ms. Mikels' comment, by watching the video below!
Now let's get to the real meat and potatoes from the meeting, shall we? Carol Timm admitted when her daughter was a child, she never took her to Memorial Park which is located in her District 4, "BECAUSE IT IS A SCARY PARK AND HAS A BAD VIBE" at 41:25, VIDEO HERE. WOW! And Gino Filippi loses his cool BIGTIME at 44:35, VIDEO HERE, when Janice Elliott (Upland's Miss Transparency) called a point of order, regarding another possible Brown Act Violation, over Gino's off topic comments and asked our City Attorney, for his legal opinion on the matter!
And Miss Transparency Janice Elliott, didn't stop there! In fact, she raised the issues of NO Public Hearing, NO disclosing the property for sale was 11% of Memorial Park in the agenda and NO time allowed for residents to even understand what was about to happen to their park! And she suggested public workshops and even made a motion to table the issue, until the public could get their concerns and questions answered, at 107:15, VIDEO HERE! Of course, she received no second from Stone, Filippi or Timm and the VOTE was 3 to 1, to sell 4.63 acres of Memorial Park!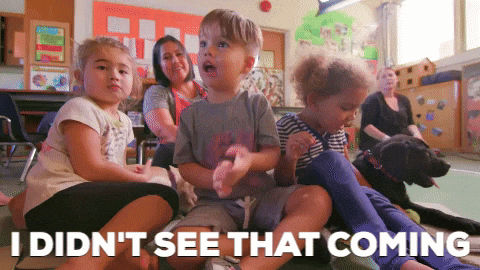 There were also 11 PUBLIC COMMENTS MADE, FOR AND AGAINST, selling 11% of Memorial Park! Residents against repeatedly slammed the City of Upland over this sale! They did an outstanding job. Please watch all the objections and realize our city, after listening to some residents who were even close to tears, wouldn't even agree to table this issue, until a few public workshops could be held, to address resident's concerns! The video of all public comments is HERE.
But the icing on the cake for me, was when Marjorie Mikels went head-to-head with Mayor Stone again, this time over Councilmen Gino Filippi's sole control, over all of the voting shares for our city's water company, which equals a 71% ownership interest in the San Antonio Water Company. As well as, Gino's exact physical address in Upland! As NO ONE seems to know where he lives and the rumor on social media is, he lives in a warehouse off of 11th Street in District 3, somewhere near the Imagine That Bouquet Hall Complex, which can't possibly be accurate, at 24:55, VIDEO HERE!
That woman may be my new personal hero! Please note how Mayor Stone monopolized much of Ms. Mickels 3 minutes of time to speak, in defense of Councilmen Gino Filippi and then again, she turned off Ms. Mikels' microphone again, as she did on 3/12/18! I think we'll invite Ms. Mikels to be a guest on our upcoming Upland Report Podcasts Series, so we can all hear the rest of what Ms. Mikels has to say! The woman is a genius!
What an utter disappointment the City of Upland is! While we can all understand, there is a new wing of San Antonio Hospital and future parking may indeed be a problem there but frankly, the public deserved better, than to find out this way. The public deserved under the law, a VOTE by the RESIDENTS to enable CITY COUNCIL, to sell a piece of THEIR PARK! The public deserved a TRUE description in the agenda, to clearly state that 4.63 acres of Upland Memorial Park, is being sold to San Antonio Hospital, to become either a multi-level parking structure or a future hospital parking lot.
The public deserved some workshops with our city staff, to fully learn and understand the pluses and minuses of this sale. As the city is promising to reinvest ALL the proceeds, of this $4.2 million dollar sale, to revitalize the park. And that may be a very good thing! But the residents concerned about the park and the loss of open space, had less than 1 hour on Monday night, to understand exactly what is about to happen, to Memorial Park.
The public deserved better than having to resort to social media over the weekend, to try to decipher the insane agenda description and become aware that 11% of Memorial Park, was the property for sale! The public deserved the city staff to be available to answer their questions about their shady agenda item and the sale of park property, but the agenda is made public on Thursday afternoons, as our city staff is going home for a their 3 day weekends, before the Monday night city council meetings!
And because the City of Upland behaves this way, many residents are rightfully furious! I do believe if the city had been transparent from the jump and showed the tiniest bit of finesse, much of the public outrage could have been avoided! And probably the ugliest moment of the meeting, was when City Attorney James Markman, had to explain his legal strategy for NOT HOLDING A SPECIAL ELECTION & A MANDATORY VOTE, BY THE RESIDENTS OF UPLAND, REGARDING SELLING A PORTION OF THEIR PARK!
He described a provision in the contract for sale, where San Antonio Hospital, gives the City of Upland a "Parking Easement," allowing Upland residents to park their vehicles in their future hospital owned parking structure, when Upland residents visit the remaining 89% of what's left of Memorial Park, at 51:07, VIDEO HERE! As Markman was forced to explain, when questioned directly by Janice Elliott, that when the residents lose their public property and access to it, via a sale of their public open space, a VOTE is required by the PUBLIC.
But because Upland residents will still have access to the new parking structure, owned by the hospital, that he believes and hopes, Upland can bypass the requirement of a SPECIAL ELECTION AND A VOTE BY THE PUBLIC! But, this is so iffy, that Markman is going to ask a judge for a judicial review of this contractual provision, to ascertain if the whole contract would have to be unwound, because there was NO VOTE BY THE PUBLIC! Just on sheer principal alone, I hope a judge says to Upland and James Markman,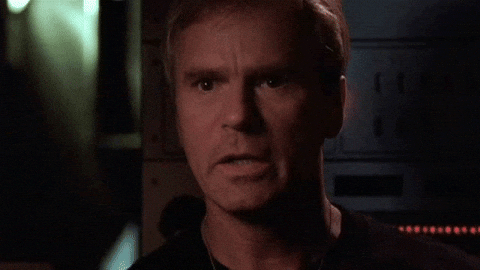 Let the people decide if their city, can sell the people's park! The public comments for and against seemed nearly even, however, most people for the sale, have had months to digest this and come to their conclusions. But unfortunately, most Upland residents including myself, haven't even had the time or information to process and decide, if they are for or against, selling 11% of Memorial Park!
What we do know is, we have a Skate Park our city hasn't reopened there. We know homeless and transients live in the park with our city's expressed consent, because nothing is done to remove them from the park. And this has been one of the main reasons, the public can't even use and enjoy Memorial Park anymore.
I was there 2 weeks ago to look at some cellphone towers, that another resident thought may be the new 5G light-pole, cellphone antennas, approved last month on 2/26/18! As I drove around the park, I couldn't find a place to park, where a vehicle full of homeless individuals, wasn't already occupying the park's multiple parking lots. Every single parking lot was empty, at noon on a weekday, besides for vehicles with homeless people living inside of them, at the park.
The question that comes to mind now is, will San Antonio Hospital, allow this to continue, in their new parking structure? If the hospital has a contractual agreement with the City of Upland, via a parking easement allowing residents to use their new parking structure to access the park, will the Hospital Security Team call UPD to enforce our existing no trespassing and no camping laws?
Will the hospital have to now deal with the burden, of this chronic homeless problem, that Upland City Hall has ignored for years? And worse yet, will the hospital have to pay $4.2 million dollars, for this shifted and unwanted burden? How will it look to patients, visitors, doctors, nurses and hospital employees and personnel, to see Upland's homeless and transient population, now living in their new hospital parking structure?
Will it look like a skid row? I think the perception of non Upland residents and patients from out of town, might be, the hospital is dumping homeless patients and they are now sick, untreated and forced to live in the hospital parking lot. And that would be a travesty to all of Upland, if that wrong assumption, was reported on by any major news stations or any regional publications.
When in reality, the truth of the matter is Memorial Park, has been ground zero of Upland's homeless and transient blight, in the park's multiple, public parking lots! And the hospital is just unfortunately located, next to this park and now has to allow the public, to use their new parking structure, to access the park! And City Hall considers Upland transients, the public and the park, their domain, PERIOD! In theory, is our city, now giving Upland's transients the right to use a new covered parking structure, at the hospital, to live and camp there too?
If I were a Hospital Administrator in charge of negotiating this contract with the City of Upland, I would make sure there was very firm language, outlining that the City of Upland will enforce their no trespassing laws and no camping ordinances, on hospital property, being the 4.63 acres of property the hospital is paying $4.2 MILLION DOLLARS FOR, so that Upland doesn't allow the hospital's new property, to became the new transient campground, at Memorial Park, in the City of Upland!
And I hope the hospital has enough emergency mental health staff necessary, to admit many of these individuals, who will now be camped on their doorstep, who clearly have mental health issues and could be admitted involuntarily. As there are videos all over Upland social media, of transients at Memorial Park, talking to themselves and acting so erratic and absolutely crazy, that anyone could determine they are in that moment, a danger to themselves or others. And clearly, most of them are in dire need of drug detox treatment, via medical intervention!
And while we all hope for the best for Memorial Park, San Antonio Hospital and the City of Upland, many us believe we need to elect new leadership this November, to get our city back of a path, to be the best it can be again! I believe the majority of the residents in Upland, are so sick and tired of the STATUS QUO & the M.O., of our elected leadership, who goes to these great lengthens, to be so completely un-transparent, unhelpful and unresponsive to their entire constituency.
So, please be sure to know, which of the 4 new districts you live in and please join the other residents in your district, on the Upland District Facebook Groups Pages, HERE. And thank you all very much!
Got a Comment, Question or Suggestion, Please Use The Contact Form Below.