If ever there was any reason for the PEOPLE to attend an Upland City Council Meeting, Tuesday, May 29th, IS THAT NIGHT because the day after Memorial Day when we remember the brave men and woman who fought and died for our freedom, the City of Upland will be more like North Korea, China or Russia than the UNITED STATES OF AMERICA as they CENSURE & CENSOR, THE ONLY TRANSPARENT CITY COUNCIL MEMBER IN UPLAND! 
---
CAN ANYONE SAY WITCH HUNT?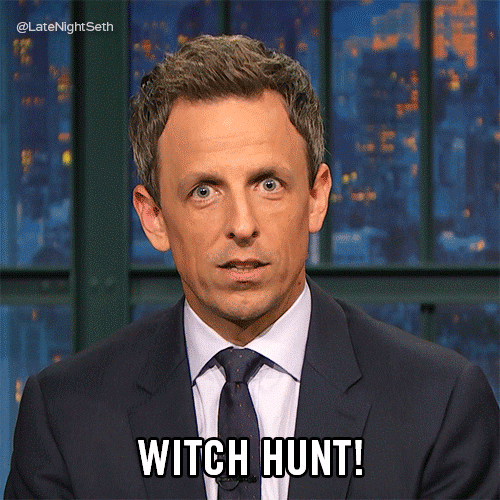 The disgusting display of cowardliness and betrayal by the 4 tyrants on city council starts at 7PM at 406 N Euclid Ave in Upland on Tuesday, May 29th. Let's pack the council chamber to maximum capacity again, where we the people will stand together and fight tyranny or else we need to be waving a different flag in Upland this Memorial Day because our city is under the control of an oppressive regime by 4 ruthless dictators!
Being that Memorial Day is this Monday and that's why this Upland City Council Meeting to censure and censor Councilwoman Janice Elliott is now on Tuesday, May 29th, let's take a moment to remember why so many Americans fought and died in battle, delivering us from tyranny to build a free nation and then fought and died to safeguard our liberties, that we should be enjoying today;
American Revolution

(1775-1783)

4,435 DIED, 

War of 1812

(1812-1815)

2,260 DIED, 

Indian Wars

(approximately 1817-1898)

1,000 DIED, 

Mexican-American War

(1846-1848)

1,733 DIED, 

Civil War

(1861-1865)

140,414 Union DIED

&

74,524 Confederate DIED, 

Spanish-American War

(1898)

385 DIED, 

World War I

(1917-1918)

53,402 DIED, 

World War II

(1941-45)

291,557 DIED,

Korean War

(1950-1953)

33,739 DIED, 

Vietnam War

(1964-1975)

47,434 DIED, 

Persian Gulf War

(Desert Shield/Desert Storm) (1990-1991)

148 DIED, 

Global War on Terrorism

(2001 to present )

6,915 DIED.
EQUALS

657,946

AMERICANS WHO DIED IN BATTLE
& COUNTLESS MORE DIED IN THEATER!
---
WHAT IS TYRANNY?

Our city is being choked to death by a puppet master and 4 of our Upland City Council Members. These 4 Council Members have nearly bankrupted our city. They have denied the people the right to vote on a new tax affecting 19,000 parcels, enacted when they gave away our Upland Fire Department.
They denied the people the right to vote on the redistricting of OUR UPLAND CITY COUNCIL! They denied the people the right to vote on a 57% INCREASE IN OUR MONTHLY WATER BILLS! They denied the people the right to vote on SELLING NEARLY 5 ACRES OF OUR PUBLIC PARK PROPERTY!
And now, they plan to silence the only city council member, who they can't control! The only city council member who answers emails, phone calls and questions from the general public. The only city council member who found the projected ending balance in the water fund should be about $10 million more, than what our city used for the water rate increase survey.
The only city council member who calls them out on their BULLSHIT and the only city council member, who demands transparency of the people's business, be disclosed to the people.
And because this city is so shady and is only functioning for the benefit of a handful of financial recipients who are close friends of the other City Council Members, our city's leadership can't afford to have any public transparency, inspection or disclosure whatsoever.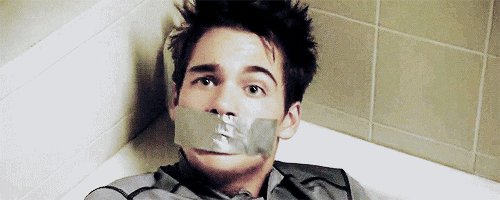 And this is exactly why they want to silence an Elected Official and private citizens alike, who start asking to many questions.  So Upland residents, let's remember that Upland is still located in the United States of America and in honor of Memorial Day, we too will take up the fight against tyrants and oppressive dictators and their attempt to censor our elected official, ourselves and our social media sites by the city paid monitor and the infiltration of so many Rancho residents, trying to circumvent democracy for Upland's actual residents! We will fight you every step of the way City Hall because you work for us and you have forgotten that!
LET'S REMEMBER WHO WE ARE AND WHERE THE HELL WE LIVE!
THIS IS STILL THE UNITED STATES OF AMERICA THE LAST TIME I CHECKED,

SO SHOW UP, STAND UP, SPEAK UP BECAUSE WE HAVE TO!
The future of our city depends on it!
Please email your contact information to The Upland Report so we may notify you privately when mass action events require your immediate attention.