The City of Upland is totally off the rails! At the June 25th City Council Meeting, our City Attorney James Markmen lost control of himself and become verbally combative with Councilwoman Janice Elliott yet again. Unfortunately for him, Elliott showed she will no longer take his abuse, so he better learn to check himself! Councilmen Sid Robinson told the free world he is NOT running in 2018 and District 1, is now totally out of luck for no reason! Thanks Sid, couldn't you have said that on 10/23/17 when you voted for an election schedule scheme, which allowed you to run in 2018, verses you having to wait 2 years to run again, which resulted in 18,050 Upland residents having NO representation at all, on Upland's City Council?

Another City Council Meeting for the record books and the first blow came quickly, when Appointed Councilmen Sid Robinson from District 2 who is also a fellow blogger, told the public that he will NOT be running for election in 2018 after all. Ironically, Sid is the sole reason that 18,050 residents living in District 1, will have NO REPRESENTATION UNTIL NEARLY 2021.
But that's not all, as another 36,991 residents, being everyone living in Districts 3 & District 4, will also be chronically underrepresented on Upland's City Council until almost 2021, because of Sid. In fact, unless you live in District 2, you are 1 of the over 55,000 Upland Residents, which is 3/4 of the population of Upland, who is also underrepresented because of Sid. So everybody, please give Sid a big hand for screwing us over this freaking badly!!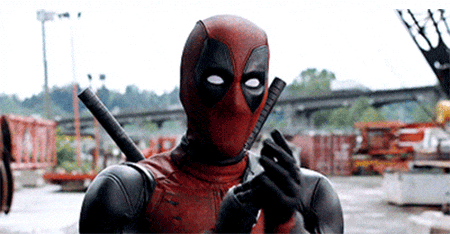 If you are new to The Upland Report and don't know what I'm talking about, these are the facts; DISTRICT 1 has a population of 18,050 residents which is 25% of the population of Upland. DISTRICT 1 has NO ONE from their district on Upland City Council currently, when all other districts already do. Upland City Council voted on 10/23/17 that District 1, CAN NOT have a local election nor have any local representative until 2021, so that Sid Robinson wouldn't have to wait 2 years until 2020, to run again! Don't believe me, video proof is coming momentarily, so buckle up!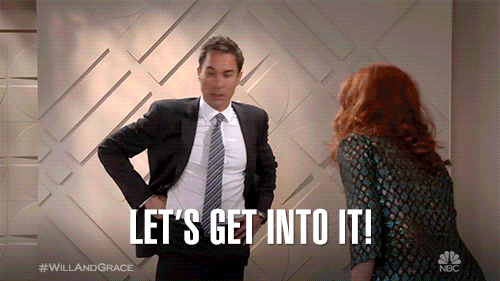 And if you don't live in DISTRICT 1, that doesn't mean you didn't get screwed as well, so that Sid could run again in 2018. Because DISTRICT 3 & DISTRICT 4, each with 25% of the population, will each only control 20% of city council, so everyone in those districts are underrepresented because of Sid. And here's a fun fact, unequal representation is I-L-L-E-G-A-L and DISTRICT 2 with 25% of the population, will control 60% of Upland City Council until 2021 because of this insane election schedule and that's why, Mayor Debbie Stone will be RECALLED by the furious 55,000.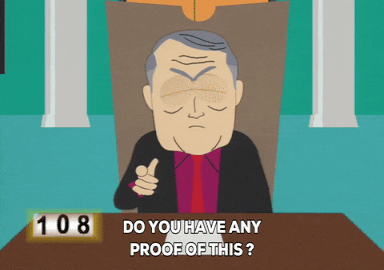 Here's the video proving all of the above was done for Sid! Below you will see our City Attorney James Markmen on October 23, 2017, when they decided the upcoming 2018 election schedule, explain, "If 2 doesn't go in 2018, then Councilmen Robinson is done when he's done with this term and he waits two years. Other than that, there's no magic in any of this, it is a political decision."  
And here is Sid finally disclosing he will NOT be running in 2018, after screwing over 55,000 Upland residents by forcing them to go completely underrepresented or not even represented at all, so he could run again in 2018.
Hey Sid, on your way out could you STOP representing urban sprawl and the developers wanting to built high density housing inside our public parks? And could you finally represent the people and start by advocating for their basic right to VOTE and help District 1 have a VOTE & ELECT 1 REPRESENTATIVE, now that you're choosing NOT TO RUN?????? I imagine Sid would say something like the below, to all 55,000 of us.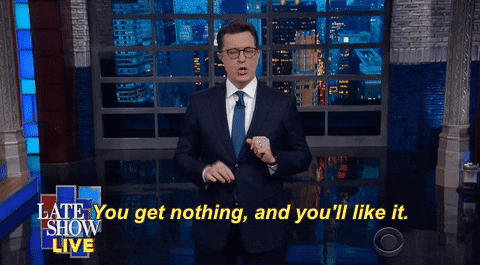 Moving on, the second blow of the night came when our despicable City Attorney James Markmen, decided to launch another verbal assault at Councilwoman Janice Elliott yet again, while the other two grown men seated at the dais, did absolutely nothing to call their mad dog off her! When the audience objected to another unprovoked Markmen attack, City Manager Bill Manis took the mic and I was sure he was going to try to temper Markmen. But I was wrong, my bad!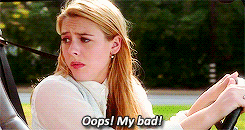 He actually used the mic to threaten the audience members who were audibly protesting Markmen's aggressive behavior, as Upland residents are so sick and tied of going to City Council Meeting where nasty men on payroll, bully and attack women, totally unprovoked. How do any of them go home and look themselves in the mirror? You may be asking, what caused Markmen to become so unhinged again? Ohhhh, I can't wait to tell you. It was Elliott explaining to the audience, that if anyone was interested in the Memorial Park Sale, they should get in contact with Natasha Walton and John Ickis, who are spearheading the residents protesting the sale. Elliott also informed residents that there is a deadline on July 6th, for residents to file a response with the court, regarding the city's validation lawsuit.
And over the weekend, this is how Janice Elliott helped educate residents in our community, to discover that their public park property is about to be sold without a public hearing or a special election. As she and others enjoyed a lovely Sunday afternoon in Memorial Park, protesting the sale of public park property. Elliott is in the first row, last person on the left, holding a picket sign that reads, SAVE OUR PARK LAND! But The Upland Report's favorite picket sign of all time is, MARTY THIS IS NOT YOUR PARK!
Markmen was so outraged that Elliott told her constituents, how to get in contact with Ickis and Walton, that it sent Marken right over the edge! And during Marksmen's tantrum, he basically admitted everything The Upland Report had theorized was the real motivation behind Elliott's CENSURE. As we believed the city hatched a plan to execute the ridiculous censure because they needed a reason to be able to punish Janice. And her punishment would be to exclude her from knowing anything about their Memorial Park legal strategy, simply because she voted against it and would be a Defendant, once our city sued their own residents.
And Markmen goes into great detail about Janice telling the audience, what they could do if they are concerned about Memorial Park being sold, so why in the world, would any lawyer want Elliott informed about the city's legal strategy to sell the property. BINGO!!!!!!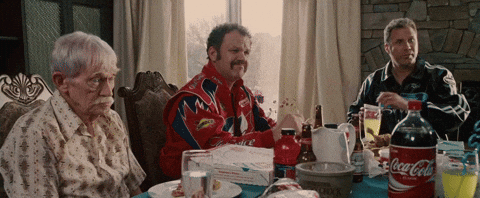 The video below is only 7 minutes long and it is so entertaining, you don't want you to miss a moment of this brawl, which starts at the 4 minute mark! Our shady city council and City Attorney James Markmen, should now be fully warned that from hereafter, Elliott can hold her own and she can go toe to toe with any of them, which makes them all look like belligerent fools! So they might want to stop attacking her, since she ends up embarrassing them all so badly, just by earnestly telling the truth! Not a good look for them, at all! Boo Hiss
And since Mayor Stone doesn't ever want you to hear what retired attorney and Upland resident Marjorie Mikels has to say, here is what she said during the public comment section. Go Marjorie Go! Whenever Ms. Mikels is in attendance, residents can be sure their going to see the only fireworks Upland has had, in the last two years.
YES MS. MIKELS, JAMES MARKMEN HAS AN AVERSION TO DEMOCRACY, AS DOES DEBBIE STONE, GINO FILIPPI, CAROL TIMM & SID ROBINSON!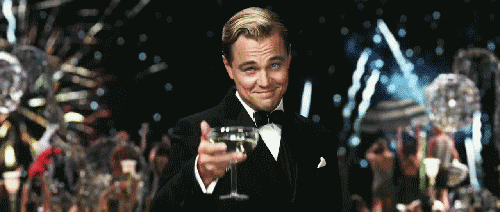 Here's Your Fireworks Upland, As The Videos Below Are Explosive!
You heard Mr. Masl correctly, he stated that Carol Timm has Violated the Brown Act!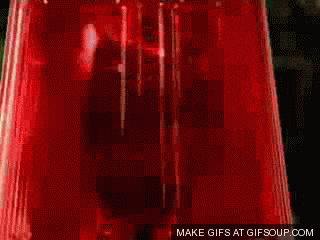 And these Upland residents are fighting like hell, to save Memorial & Cabrillo Parks in South Upland.
Should you wish to join other residents who are trying to SAVE Upland Parks, please join the Facebook Group Page Stop The Sale of Upland Memorial Park Land and come to the joint workshop meeting of the Upland Planning Commission and the Upland City Council on July 12th, starting at 6:30 PM at 406 N. Euclid Ave in Upland, to discuss Cabrillo Park's 16 acres of soccer fields, becoming high density housing. So please let's pack the place and make sure everyone can have their voices heard!
And ironically, Upland will be having their Fourth of July festivities at Memorial Park starting with a 5K run at 8AM, plus there will also be a pancake breakfast and a bike parade around the park. That would be a great day to pass out flyers saying that 11% of Memorial Park is about to be sold. All updates regarding the selling off of Upland's Public Parks, will be posted here ASAP! And thank you for reading and sharing, The Upland Report.
---
Have a comment, question or suggestion, please use the contact form below.