The last 2 months in CorrUpland has been so surreal, it's been virtually impossible to keep up with Upland's crony ruling class and their corruption. I have literally seen mountains moved so that a local developer could perform due-diligence while contemplating building 650 high density residential housing units, inside two tracts zoned as public parkland. I have seen epic social media bullying which was already so insanely bad, go to another level which may even be criminal, in my opinion. And instead of Upland being the City of Gracious living, the residents have more accurately renamed our fledgling town on Upland Social Media to Dumpland or CorrUpland, take your pick. And there has been so much drama, carnage and chaos unfolding on a daily basis, that I'll do my very best to retell a tale with so much intrigue and mystery, I should be charging admission to the Worst Show On Earth!!!! So hurry up inside folks, you don't want to miss a thing, including the Sentinel's explosive article regarding the issues raised in this report! 
---
YOU KNOW WHERE YOU ARE? 
YOU'RE IN CORRUPLAND BABY!
If you asked me a month ago, who I thought was the most powerful man in Upland, I would have said Martin Thouvenell. For those of you that don't know "Marty," he retired 13 years ago in 2005 and was a former Upland Police Chief, Fire Chief, Parks & Rec Director and a two time Interim City Manager. And most unfortunately for all of us, Marty came out of retirement while still keeping his lofty $158,091 annual pension, to become our Interim City Scamager, I mean Manager for an 18 month period which ended on 12/31/17.
But before Marty walked out of City Hall on 12/31/17 again, handing over his "interim baton" to our new City Manager Bill Manis, Marty was retained and engaged by our city on 12/16/17 and become a private consultant, earning $9,000 every month ever since, to do God knows what for Upland, from home!
ARE WE HAVING FUN YET???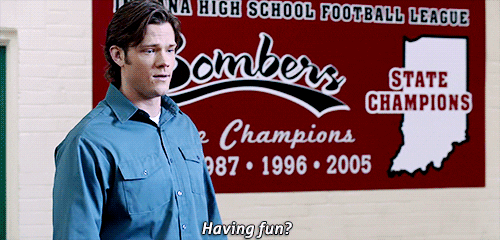 NO, NOT YET! HOW ABOUT NOW? 
Marty's annual pension is $158,091 plus his "Consulting Contract" of $108,000 a year, equals $266,091 a year and is $22,794.00 EVERY MONTH! When a US President's pension was $207,800 in 2017. 
Sentinel ~ Discontent With City / Lewis Land Swap Escalates Among Upland Residents!
I know some of you are violently nauseated right now, so let's slow the ride down and take a stroll down memory lane, to see how CorrUpland, got in this bad of shape! And lucky for us, The Daily Bulletin got some details out of Mayor Debbie Drone last December, regarding what Marty would be doing from his home for $9,000 every month as she said, "Thouvenell is expected to help new City Manager Bill Manis, who starts in January 2018, lead the search for a new police chief, focus on Memorial Park renovations, and work on issues with San Antonio Regional Hospital, said Mayor Debbie Stone. Stone was confident Thouvenell would complete the work in under a year," according the to Daily Bulletin. 
And they actually even quoted me correctly in the same article, when I slammed Marty's consulting deal and called his ridiculous contract, "bloated and said the council's decision to approve it was a fatal flaw in their future reelection bids." I also said, "We just celebrated this man as though he's leaving. He's not going anywhere, he's actually going to go home and receive $9,000 every single month from the city council."
UPLAND TAXPAYERS, 

YOU KNOW I'VE GOT YOUR BACK!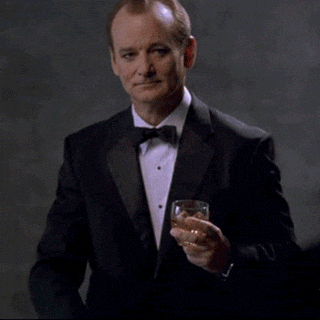 BUT ACCORDING TO
MAYOR DRONE,
MARTY
HAD 3 THINGS TO DO: 
---
---
If Bill Manis CAN'T DO HIS JOB after 9 months without Marty's help, while Bill earns $238,500 a year + $9,000 more in deferred compensation and Marty is still earning $9,000 every month to help Bill's indefinite transition, then Bill Manis should be RELIEVED OF HIS DUTIES IMMEDIATELY & REPLACED! 
Or, Marty should be RELIEVED OF HIS DUTIES IMMEDIATELY and I'm NOT the only one who thinks so. Councilwoman Janice Elliott thought so too and she tried to STOP THIS CASH HEMORRHAGING INSANITY! But Marty's hand puppets on city council, didn't even look at her while she was speaking and as you can clearly see, Debbie Drone looks like she is filing her nails, while Gino Filippi looks like he is texting!
So If Everything On Drone's List For Marty Is Done, What Is He Doing Every Month?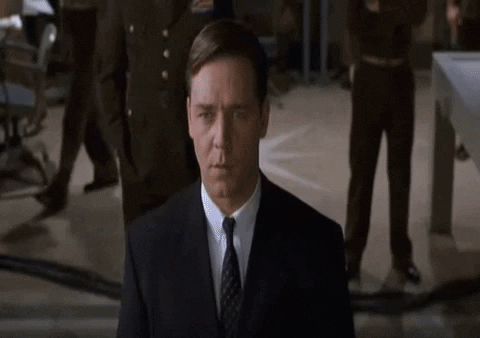 According to the Daily Bulletin, Marty is working with a local developer who wants to build 675 high density residential housing units, inside 2 tracts owned by Upland taxpayers being Cabrillo Park and Sycamore Parkland Property and the developer, wanted our city to give them those 2 tracts at no cost. And in trade, the developer would purchase 46 acres of rock quarry property from Holliday Rock, which is located directly on the side of the 210 Freeway and also attaches to an enormous mining operation and there, they would build a Future Children's Sports Park and give it to Upland. Gee…… thanks!
I wonder how many Upland parents want their children playing ball on the side of a busy Southern California 10 lane freeway and sandwiched in-between that and a massive mining operation's processing plant?  It sounds like enough dust would be inhaled in-between those two things, to easily aggravate childhood asthmatic conditions and atopic allergy sufferers, alike. And with NO ENVIRONMENTAL ASSESSMENT HAVING BEEN PERFORMED to determine if this mined property at this location, is safe for Upland children to play ball on, yet our city is charging ahead like someone has a gun to their head.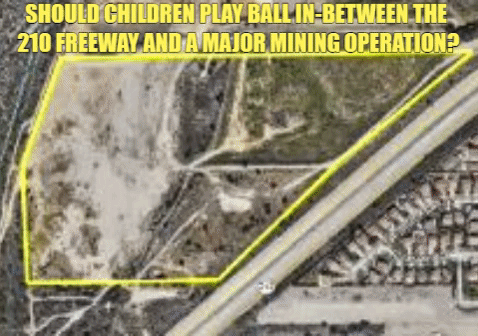 FOOD FOR THOUGHT:
When local attorney Marjorie Mikels' pictured below, lost her personal residence to a devastating fire, I heard it took Upland Planning & Zoning 2 years to approve her new home plans on the same lot. Yet Marty & Lewis Properties have 475 high density housing units they are charging ahead with, without 1 Public Hearing to date, to be built on Public Parkland Property in North Upland!
The first Public Hearing will be on September 24th, 2018 and shady council will be voting on a resolution allowing the City of CorrUpland, to trade their 32 acres of public parkland property in North Upland, where they will allow Lewis to build 475 housing units there and they will accept in trade, 45 acres of wasteland on the side of the freeway, which has been mined for aggregate and someday, it will have ONLY 3 full-size soccer fields and a 1 baseball diamond! And Marty & Lewis had another 200-220 housing units planned inside Cabrillo Park too, yet because of public outcry they have suspended those plans for now, BUT WILL NOT PROMISE SUSPENSION FOREVER!
How is this trade fair to the City of Upland and why would Marty, take all of this public heat and be ready to allow 675 more housing units to be built inside 2 tracts designated as public parkland in North & South Upland, in exchange for some soccer fields built on wasteland property? It is helpful to know that Marty's consulting contract with Upland which starts on page 19, HAS NO NON-COMPETE CLAUSE and has NOTHING that states that Marty can only consult for the City of Upland!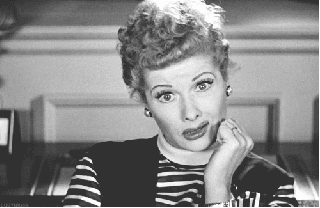 So the question has to be asked, is Marty also consulting for Lewis Properties or Holiday Rock? Is Lewis or anyone else connected with these tracts and trades ever going to REWARD Marty in anyway, shape or form for his Upland City Connections which have been invaluable to Lewis Properties, as 475 to 675 new housing units are worth in excess of tens of millions of dollars to any developer.
And to Holiday Rock, walking into a deal where a developer is going to purchase their mined property with horrible zoning for an alternative use and the quarry didn't even have to list the tract with a realtor, nor pay a commission is incredible!  
AND WE MUST CONSIDER THE INFORMATION BELOW

BECAUSE OUR CITY COUNCIL AND PLANNING COMMISSION ISN'T!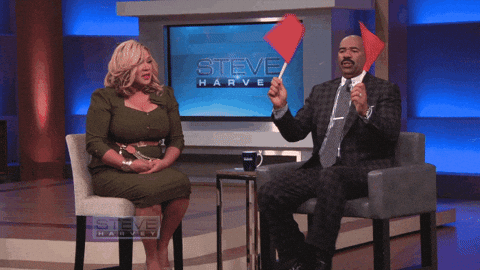 DOES ANYONE SEE A RED FLAG??? Because according to Councilmen Sid Robinson this entire "Rock Quarry Highway Children's Sports Park Idea" was Martin Thovenell's when he was our Interim City Manager for an 18 month period from 7/2016 until 12/31/17.Wow! I DID NOT SEE THAT COMING and that is very interesting! Now let's see if we can find anything else interesting about that and pull a rabbit out of our hat!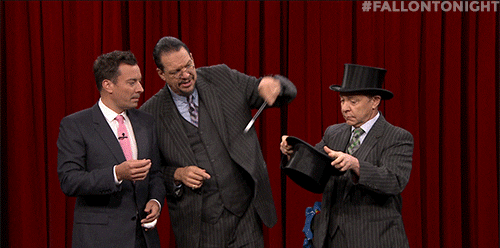 So I've clicked my heels together 3 times and said the magical word abracadabra and voila, look at what I just manifested and materialized! It was published on September 13th, 2015 in the Daily Bulletin and explains that Holiday Rock was allowed to expand their rock quarry footprint by another 64 acres during that time and was given the all clear to continue adding more huge holes in Upland.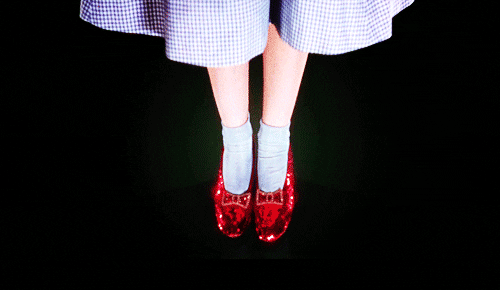 And the Bulletin reported back in September of 2015 that Holiday Rock was already talking about alternative uses for this property once they were finished mining it and I quote, "We own the site in Claremont and Upland, between Monte Vista and the flood control channel, and we are actively involved in looking at ideas over the next year, next five years or ten years to develop that property," he said. "As open space becomes scarce there's going to be a lot of economic opportunity to build."
How coincidental that both Holiday Rock & Marty Thouvenell years ago,

were thinking about developing this rock quarry property as "Open Space" in the City of Upland!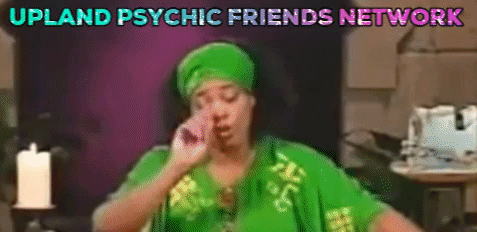 And magically all of this is now coming together like a dream come true, once Marty leaves City Hall and is a private consultant for hire, with no contractual conflicts of interests specified in his ridiculous agreement with the City of Upland! So knowing how long this has been in the works does anyone believe, that Marty as a free agent is only consulting, for the City of Upland?
Because what he is doing for Lewis & Holiday Rock is worth
TENS OF MILLIONS OF DOLLARS! 
Upland Residents, WTF is going on here!!!!!!!! How can our Mayor Debbie Stone & Councilmembers Carol Timm, Gino Filippii & Sid Robinson be so stupid, that they are allowing this? And on September 24th, our insane city council is moving ahead with a resolution to trade this tract! Where are the TRAFFIC IMPACT STUDIES & ENVIRONMENTAL ASSESSMENTS for this massive NEW 475 unit residential subdivision + the NEW proposed soccer fields to be built in District 1, a stone's throw away from each other???? HELLO, HELLO, UPLAND PLANNING COMMISSION, WHAT THE HELL IS GOING ON HERE??????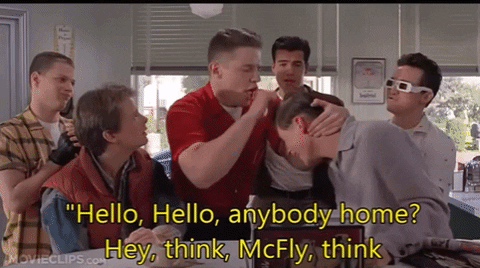 BUT WAIT!!!!!!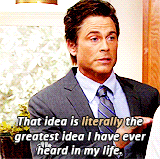 LET'S ASK PLANNING COMMISSIONER YVETTE WALKER!
For those that don't know, Yvette Walker is currently running against the only transparent, honest and highly educated City Councilmember that the City of Upland currently has, who earned herself a Masters Degree in Taxation, being Janice Elliott from District 2.
And what does Yvette have to say about all of the above? Unbelievably, she refused to give me a decipherable answer as a Planning Commissioner, regarding my concerns about NO ENVIRONMENTAL ASSESSMENT BEING CONDUCTED on the future sports park and NO TRAFFIC STUDY BEING CONDUCTED for the major subdivision on land our city is literally giving away to this local developer, where the developer will build 475 high density housing units there! Plus, a future sports park right down the road with over 400 more parking spaces there, where all roads lead to Benson in District 1, while District 1 has NO Representative to advocate for them, so that Yvette can run right now for City Council in District 2. 
Plus, District 1 will also be getting a new Distribution Center right down the road on Benson, which is believed to be going in next to Lowe's. And Distribution Centers are open 24/7/365 and have employees coming and going in 3 shifts around the clock, plus semi trucks bringing product in and out and all of that traffic, will also be accessing Benson and trying to get in and out of Upland, via 16th to Baseline to access the 210.
In essence, Benson & 16th & Baseline will be pure hell and District 1 is in real trouble with 3 more years to go, before residents living there can VOTE! And frankly, what Yvette Walker did say regarding all of this is so unbelievably shocking, there are NO WORDS TO EVEN DESCRIBE IT! SO YOU'LL HAVE TO READ IT FOR YOURSELF, BY PRESSING PLAY & THEN PAUSING THE VIDEO, TO READ & CONTINUE!
AND EVERYONE NEEDS TO READ THIS FOR THEMSELVES,

BEFORE THEY VOTE ON NOVEMBER 6TH!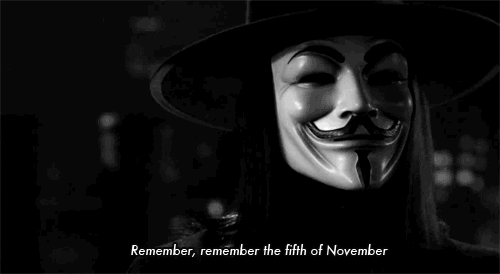 And what's worse is she has insulted my intelligence repeatedly and told me that I was wrong about our city's initial plan to give Lewis Homes 16 acres of Cabrillo Park for the construction of 200 – 220 housing units there PLUS, another 32 acres of Sycamore Parkland Property, for construction of another 450-475 housing units there. WHAT MAKES THIS SO INSANE, IS YVETTE WALKER IS ON THE PLANNING COMMISSION, RIGHT NOW!
Even the Daily Bulletin came to the exact same conclusion as I did, when on 7/28 they said, "Initially, the city and Lewis considered swapping both the Sycamore Hills land and the Cabrillo Park soccer fields in exchange for the sports park. However, resident outcry prompted removal of the soccer fields from the proposal entirely."
Yet Yvette, a Planning Commissioner claims to have NO CLUE WHAT IS GOING ON! I even showed her more proof, with the comment below that was posted on the Save Cabrillo Park Facebook Page & Stop The Sale of Memorial Park Page by Wildlife Biologist Natasta Walton, who runs the Memorial Park Page, as she met with Lewis on 7/6 before the Joint Workshop Meeting on 7/12 with Councilmembers & Planning Commissioners which YVETTE WALKER DID NOT ATTEND! Yet Yvette is still claiming to know hardly anything AT ALL about this issue! Even though it is arguably the most contentious issue of this election cycle and of paramount importance to South Upland residents and will grossly impact traffic in North Upland in District 1, on multiple residential streets!
In my opinion, Walker is either pretending NOT to know what is going on, or she is so unqualified that she can't comprehend what is going on, or she has taken campaign contributions from the owner's of the Rock Quarry tract, that will be traded to Upland and will become the Freeway Children's Sports Park. And I am sure the owner hopes that Upland City Council and Upland Planning Commissioners will embrace this deal, so they can sell this tract to Lewis, for God knows how much money!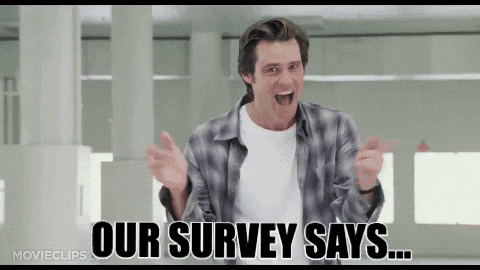 YVETTE WALKER HAS TAKEN

$700

FROM THE OWNER OF HOLIDAY ROCK & THEY HOSTED HER FIRST FUNDRAISER FOR $247.97 = $947.97 OUT OF

A

 

$1,000 CAMPAIGN CONTRIBUTION LIMIT!
---
---
And all of Yvette Walker's Campaign Contributions Through June 30th, Are Here!
AND GINO FILIPPI & CAROL TIMM BOTH GOT $1,000 FROM HOLIDAY ROCK!

YET HOLIDAY ROCK GAVE NO ONE ANY

MONEY IN 2014,

Hmmmmm…………
AND CAROL ALSO GOT $1,000 FROM LEWIS HOMES & GINO GOT

$1,000

FROM CO-OWNER OF HOLIDAY ROCK! 
And I firmly believe at this point, Yvette Walker thinks she's got this election in the bag and that she believes, she doesn't even have to pretend to be nice to Upland residents while running for Upland City Council! Don't believe me, please visit Upland Politics on Facebook and read about this for yourself, as nearly every post there is about exactly this and her doing that.
And while I used to think of Marty as the un-elected mastermind, I now view him as the puppet-master and ground troop enforcer, having very firm control over our four elected Councilmembers being Debbie Stone, Sid Robinson, Gino Filippi and Carol Timm. Plus our Department Heads, City Hall Staff and UPD too!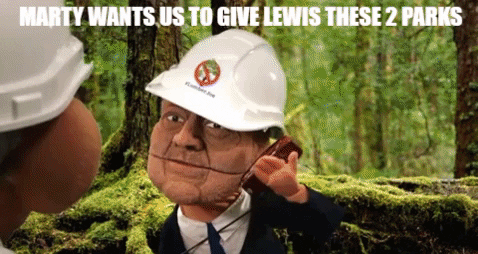 So who is the most powerful man in Upland today, if not Thouvenell?

Do we dare pull back the curtain? 

Can we change current reality and election results, in only 57 days?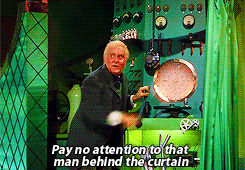 Let me give you a hint, the most powerful man in Upland today in my opinion, is another former Upland City Manager ironically. But before we go there and reveal who has taken Marty's crown and is the new reigning King of Upland, please know this has been the hardest Upland Report to write bar none. A sense of impending doom has been with me for over a week, once the research for this report's conclusion regarding what I am about to tell you, was crystal clear. I feel like the bearer of the most horrible news, with the unwanted burden of having to deliver it personally to everyone I know, all at the exact same time.
I have racked my brain for nearly 2 weeks trying to identify a solution, so that we can try to remain hopeful. And the solution will require each one of you reading this, to please share this information with absolutely everyone that you know, who also lives in the City of CorrUpland. Nothing short of mass public education and awareness will save this town and we only have 57 days to do it! And the consequences of us NOT doing so on November 6th, will finally break this town and Upland, will have absolutely nothing left to give or offer, for they will have taken it all.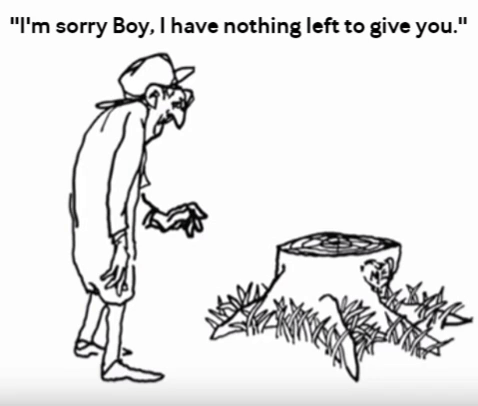 This will not be a fun trip for any of us, but it is a trip that we must take together. It will involve dissecting a local PAC and learning where their MASS WAR CHEST OF CASH is coming from and why, it will be poured into only select City Council Races. For those that may not know what a PAC is, it's an acronym for a Political Action Committee and PAC's are NOT bound by the confines of set contribution limits, like all Upland City Council Candidates currently are.
And nationally a candidate for Public Office can accept no more than $4,000 from any one person or entity but in Upland, candidates CAN NOT accept more than a $1,000 contribution. Yet this local PAC located right here in CorrUpland, spent nearly $24,000 to make sure that Debbie Stone beat Glenn Bozar in 2016 and spent nearly $12,000 more, on Sid Robinson's race. At least Sid got a 2 year appointment out of losing to Janice Elliott, for the PAC's fortune that they spent on him.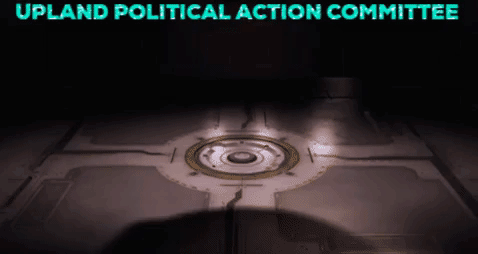 And because Sid lost in 2016, despite a nearly $12,000 PAC infusion which was the equivalent of a political hail mary to elect Sid, I now have to believe that this local PAC, would now feel that Sid is NOT a viable candidate in 2018. And this explains to me why Sid stepped out of the race on June 25th and totally screwed over 18,000 residents living in District 1, who aren't allowed to vote or have a representative from their own district on City Council until 2021, so that Sid could have run this year when his appointment expires.
I can now safely predict, that this Upland Power PAC will wholeheartedly throw their mass monetary might and support behind another Upland Planning Commissioner being Yvette Walker. Unfortunately, for all 78,000 residents in  Upland, Yvette Walker is trying to take out Janice Elliott in District 2. Can Upland really afford to lose the woman below? Hell no they can't, they can't even afford to change their city street light-bulbs, empty their public trashcans or kill their massive flying red sewer roaches!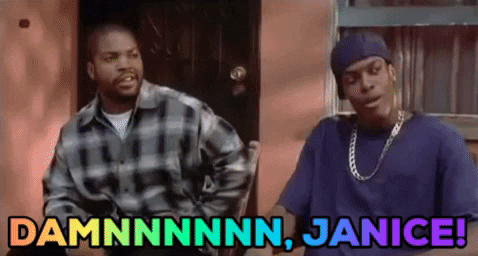 Let me clear something up, as Yvette Walker LOVES to say on social media that Janice Elliott DOESN'T have to run, right now. And let's please point out that NEITHER DOES YVETTE! And if Yvette wins, she'll be the 3RD member from District 2 on city council and she'll be on city council until the end of 2022! Janice won her city council seat in 2016 and her term expires in 2020.
But if Janice doesn't run now and win, she'll have no seat to run for election in for 2020, because Yvette will be in her seat until 2022!  And unbelievably, all of this while District 1 HAS NO ONE FROM THEIR DISTRICT ON CITY COUNCIL & WON'T UNTIL 2021 AND THE 18,000 PEOPLE LIVING THERE CAN'T VOTE ON NOV 6TH! Yet District 2 will have 3 members on city council if Yvette Walker wins on Nov 6th and if that happens, District 2 will control 60% of City Council until 2021 for only 25% of the population.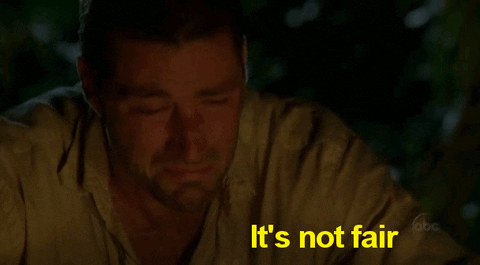 And because of that the residents of Districts 3 & 4 will be grossly underrepresented by only having 1 Representative from their district on city council, while District 2 will have 3. Plus Districts 3 & 4, will each only control 20% of city council until 2021, for 25% of the population!
BUT THERE IS HOPE & THE ONLY HOPE IS THAT JANICE ELLIOTT WINS THE DISTRICT 2 SEAT ON NOV 6TH, AS SHE HAS PLEDGED THAT SHE WILL DO EVERYTHING IN HER POWER TO APPOINT SOMEONE FROM DISTRICT 1 TO THE 2 YEARS REMAINING ON HER 2016 TERM AND / OR, DO EVERYTHING IN HER POWER TO SEE THAT DISTRICT 1, GETS TO HOLD A SPECIAL ELECTION TO VOTE IN THEIR OWN REPRESENTATIVE TO FILL HER UNEXPIRED TERM! AND THAT MY FRIENDS WOULD BALANCE THE DISTRICTS & BRING EQUAL REPRESENTATION & EQUAL POWER, TO ALL UPLAND RESIDENTS.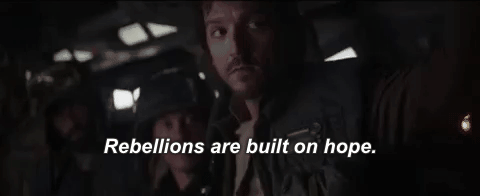 And Yvette Walker, whom I earnestly gave a chance, has disappointed me terribly for multiple reasons.
In addition to her ridiculous statements seen in the 2 videos above, about the future explosive growth that is on the way for District 1, she has no comprehension or compassion regarding how unfair it is, to be a property tax paying resident of District 1 AND GET NO VOTE & HAVE NO REPRESENTATION FOR 3 YEARS, SO THAT SHE CAN RUN & TRY TO BE THE 3RD MEMBER FROM DISTRICT 2 ON CITY COUNCIL, IF SHE WINS!
Plus she has been extremely evasive with what I would estimate as 97% of residents on Upland Social Media and WILL NOT & HAS NOT, ANSWERED ONE QUESTION EVEN REMOTELY DIRECT TO DATE, THAT I HAVE SEEN ANYWHERE OR KNOW OF! Such as, the one below posted on Upland Coalition of Concerned Citizen's Facebook Page.
But the final insult to injury, is how blatantly disrespectful and openly hostile Yvette Walker is on Upland Social Media, as is, her chief campaign cheerleader to so many Upland residents, who are simply trying to ask her normal campaign questions in an election year, to get a sense of who she is.
And as someone that typically stands up for Upland residents when they are bullied, demeaned, defamed, harassed and hassled on Creepy Upland Social Media, my doing exactly that for a 86 year old resident, who Yvette and her cohorts were going after so hard I was actually scared and very concerned for that resident's health because of the stress being caused to her by them! And that was all Yvette needed to block me, SO I WOULD STOP ASKING HER REAL QUESTIONS!
And all of this happened over the Future Children Highway Sports Park in District 1 and that resident's statement, that she hoped Yvette's children played soccer because she hoped then Yvette would care enough about their health, to ensure an Environmental Assessment would be done on that property,  prior to anymore dirt being deposited there, spread around and covering the terrain. As you can see from the second picture below, there is a mountain of fresh dirt, with fresh bulldozer tracks on the site and that picture was taken August 2nd, 2018! 
And our shady council is voting on September 24th and will agree to accept this site in trade, for 32 acres that the City of Upland will give to them and allow them, to built 475 high density housing units there. Which is right next to the Water Reservoir that Public Works told us was about to bust open and flood the whole damn town, if council didn't VOTE to raise our water rates 57% on April 23rd, which they did.
And just yesterday, Yvette's chief attack dog went after someone so hard on Facebook, the woman was in tears and begging for mercy, as she had just been removed from her favorite Facebook Group by this person and now was instantly isolated, cut off and separated from all of her friends in a group for Upland Mothers! And all of this started because this mom had very politely asked this person, if Janice Elliott could please be allowed to post campaign pieces in that group too, instead of only Yvette Walker. 
And this situation got so out of hand in a nano second, that myself and several other residents reached out to this Upland mom in an attempt to ease her angst by encouraging her to start her own Facebook Moms Group Page, where her friends could find her. The only other person I have seen defend Yvette Walker on social media in addition to the person above, is a profile that states they are employed by Lewis Homes.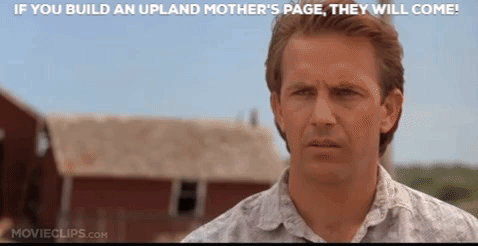 And for all of the many reasons above, I now believe Yvette Walker to be Debbie Stone on STEROIDS 

and in my humble opinion, she is acting like she's already won the election! 
And it was this ordeal, that made me wonder why Mayor Debbie Drone and now Yvette Walker, both feel so bulletproof from such nuisances like pesky questions from residents and are seriously, going to war with residents because of sheer arrogance, on their part.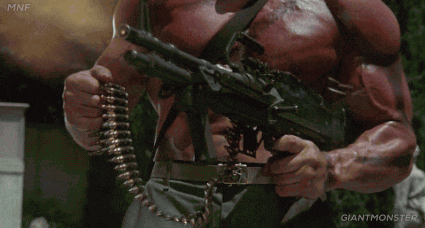 In fact, after Mayor Stone was so brazen about a potential citizen's recall effort of her, that she actually said on television, "You can go right ahead, if that will make you feel better," I have been flooded with emails from residents who watched that live on TV, who have now signed up to help recall her. I even met a resident at a random event that we both attended, who was so outraged by what Mayor Stone said that night, that they wrote down her exact words on a Post It Note and they carry that note in their wallet everyday, where they are forced to look it daily as a reminder to them, why we must replace this kind of arrogant political faction!
Not only does Mayor Stone need to be recalled and NOT allowed to sit on the dais until 2021 and threaten to arrest Upland residents for attending council meetings and waiting hours to speak to our councilmembers about issues which are important to them, the other 2 just like her, which are NOT serving the public but are only serving the Upland PAC's interests, they also need to lose their election races this year! And if Debbie Stone thinks her Super Secret PAC that spent nearing $24,000 to make sure she became their Mayor, is going to spend another $24,000 on her Recall Special Election too, then's she is delusion! Why would they do that, if they can get Carol, Gino & Yvette elected in the next 57 days? Debbie Stone then becomes highly expendable to them, in my opinion!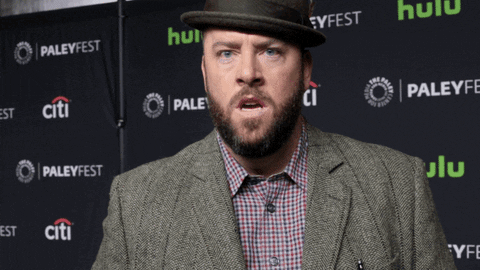 But has anyone else noticed, that it seems like we're living in some nightmare reality show, that should be titled something like Developers Gone Wild. In fact, when trying to title this article Developers Gone Wild, was the first thing that popped into my head. So I Google searched the name to make sure it wasn't being used for something else already out there. And to my great surprise, it was and not only that, it was the title of a published piece in The Sun about our very own CorrUpland and the now infamous Colonies Developers. IMAGINE THAT! The Sun's piece, "Developers Gone Wild' In Colonies Corruption Case" and a letter to their editor, can be seen here. 
Doesn't it seem to you, like the

residents of Upland are being forced to play a sick game of

Public Park Whack-A-Mole?
Or
Ole Corrupland Had Some Parks,
E I E I O!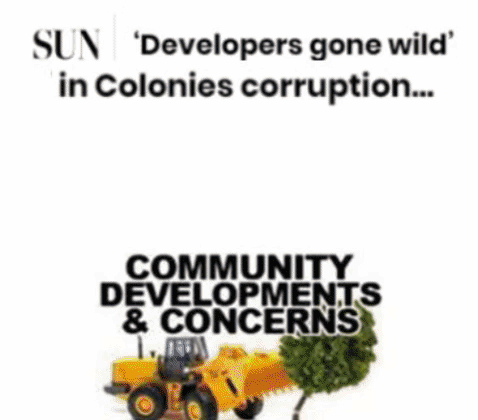 What I hope you can recognize is the pattern that has developed that started on March 26th, when our defunct City Council voted 4 to 1, to sell 11% of Memorial Park without a public hearing, without ever publishing the words "Memorial Park" in our City Council Agenda and without a VOTE by the people! That was oddity # 1 soon followed by a bizarre announcement on June 11th, that a new Sports Park was on the horizon in North Upland and a vague statement made by then Upland Planner Jeff Zwack who said, "Cabrillo Park would be considered." Not knowing what Zwack meant by the word "considered," The Upland Report sounded the alarm that "CONSIDERED" could mean, about to be SOLD! 
Did you notice, Zwack said that the new Sports Park in North Upland was going to have 10 soccer fields, 2 baseball fields, concession stands, plus maintenance and office buildings to manage the park? Now please look at the proposed Sports Park below, presented by a Lewis Rep at the City Workshop Meeting on July 12th. As it is a far cry from the future Sports Park Plan Zwack described on June 25th, as now there are only 3 high school sized soccer fields and NOT 10 and only 1 baseball field, instead of 2!
So now this is all we're getting, 3 full-size soccer fields + 1 baseball diamond, for giving the developer 32 acres of parkland property and allowing them to build another 475 high residential units in District 1, inside the yellow square on the right. While there is NO promise that Cabrillo Park will be forever off the table and in fact, what our city did say is they can't promise that it won't be developed someday, it just won't be today!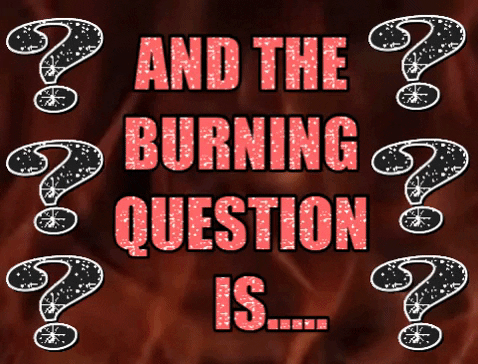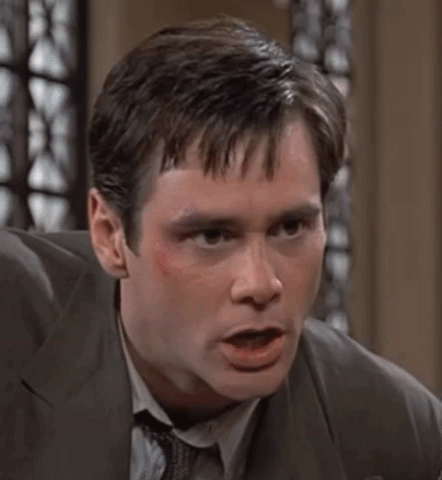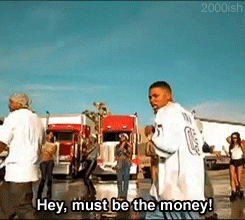 AND HOW LONG HAS THIS BEEN GOING ON???
When I heard the Lewis Rep say that they have already
(past tense)
designed the Master Storm-Water Infrastructure System for the Proposed Sports Park, I knew we had a real problem!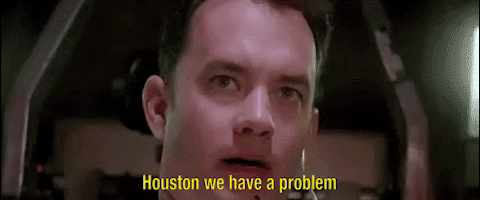 And exactly what is that problem? In my humble opinion, no developer in their right mind would ever design Master Storm-Water Infrastructure Plans, which takes an engineering firm and lots of time and money to do, before they even have their underlying rezoning approved by the Upland Planning Commission! And that usually requires a Public Hearing to rezone 46 acres of Holiday Rock Mining Property, to become Upland Public Park Property, instead.
And after that, the developer usually would have to go back to the Upland Planning Commission again to get their land use plan approved at another Public Hearing, which would require an Environmental Assessment to determine that this 46 acre tract of formerly mined property, is safe for Upland children to play soccer on. And to my knowledge, NONE of that has happened!
And the Members of the Planning Commission, should be protesting wildly

and screaming bloody murder and resigning in protest!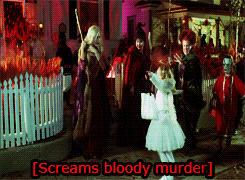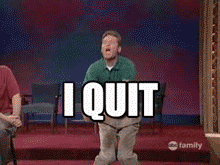 Isn't this putting the cart in front of the horse and driving the crazy train at breakneck speed????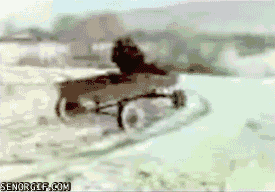 HELLO ANYONE HOME?????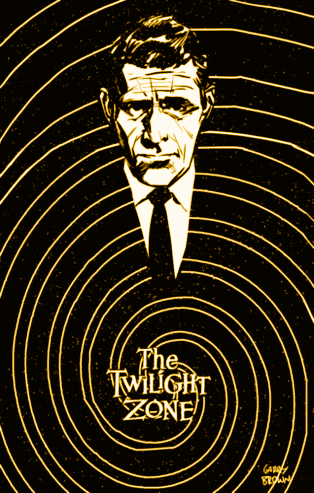 HEY CITY COUNCIL & PLANNING COMMISSIONERS,

HERE ARE SOME MILLION DOLLAR QUESTIONS FOR YOU!
AND HERE'S A MULTI-MILLION DOLLAR IDEA, FROM ME! 
Why does't our city rezone OUR 32 TRACT that they are ready TO GIVE TO LEWIS FOR FREE! If our city would just simply rezone their own tract from parkland to residential, with an allowable lot density of 475 units and put that tract on the real estate market, they would sell it for an inconceivable fortune.
Think about this, the 4.6 acres of Memorial Park with zero lot density which will be nothing but a parking lot, (if our shady city has their way) is going for $1 MILLION DOLLARS AN ACRE! Our city has 32 acres and has determined through this process, THAT ANY DEVELOPER can get 475 units out if it. When that property if rezoned, it's worth a LARGE FORTUNE to anyone and we are talking tens of millions.
How that FORTUNE is determined is looking at the Harvest Development in Upland, which I believe Lewis bought the raw land, did the entitlements (rezoning approval, master use land plan, infrastructure plans, etc.) and then Lewis sold that tract without building any homes on it, to a home-building company.
That home-building company WAS NOT buying acres, they were buying allowable building units. If we knew the price Lewis paid for the raw acreage and the price Lewis then sold the raw acreage for fully entitled to the home building company, then we would know what that "per unit number is."
And once we know that number, we could multiple that per unit number x 475 units allowable at Sycamore and then we divide that enormous number by 32 acres. And that is how much money, our shady CITY COULD SELL OUR 32 ACRES FOR and it would be astonishing. Then our city could take all of that money which would be ENOUGH CASH to remodel every existing public park in the City of CorrUpland! And we could turn Dumpland into the City of Gracious Living once again and we would all live happily ever after. The End……
So Who In Upland Has $97K To

Buy 

Upland City Council Seats &

For How Much & Who Is The Big Beneficiary Of That?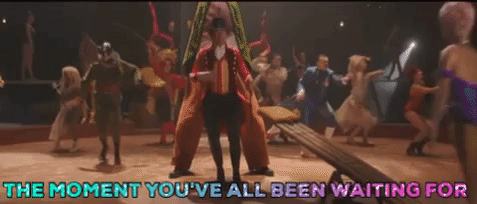 VAN HALEN DRUM ROLL PLEASE!!!!!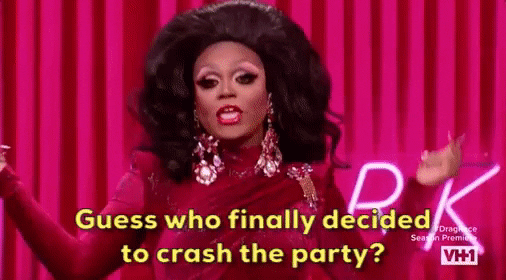 Could it be, former Upland City Manager Steven Dunn, who retired on June 30, 2014? And what did he decide to do for a living, after he left City Hall under contentious circumstances, according to the Daily Bulletin? Well it seems Mr. Dunn still works in Upland and is very politically active this time of year and he may be, the most powerful Power Broker in Upland as Treasurer of a Political Action Committee called the Inland Empire Business Alliance. And a post on their FB Page from November 11, 2016, congratulates their supported candidate's victories which include Upland Mayor Debbie Stone! 
And this PAC should be renamed to the

Inland

Empire Developer Alliance

because you are
NOT GOING TO BELIEVE THIS!
This slideshow requires JavaScript.
Any of those names look familiar?
Let's Google all of them, shall we?
# 4 is Jerry Burum who on 5/1/2018, wrote a $45,000 check to this PAC and he is none other, than the Colonies' Developer who according to The Sun's article here titled, "Rancho Cucamonga developer files $50 million federal lawsuit against San Bernardino County, and state prosecutors!"
# 3 is James Previti who on 4/27/18, also wrote a $45,000 check to this PAC and was decades ago, "A homeless man with a drug conviction" according the Daily Bulletin's article here, but who turned his life around and is the owner of Frontier Homes And Jim's Frontier Homes Company already has these developments in Upland being the Spanish Trails Communities and Magnolia Heights and according to Jim's own website he is also, "Chief Executive Officer and Chairman of Empire Companies in Ontario, California," and "The Empire Partners' strategy will be to capitalize on the unprecedented demand for single-family housing and residential land investment opportunities in California." 
And, "Jim's newest businesses are Empire Capital and Empire Land. Empire Capital is a specialty finance company that enables publicly traded homebuilders to deploy capital and manage land inventory more efficiently. Empire Land acquires, entitles and develops land and works to provide an efficient means to acquire land for building homes."
His website also states he was a President of the Building Industry Association (BIA) of Southern California for the, "Baldy View's Chapter President and Chairman of the Government Affairs Committee, he was instrumental in spearheading the chapter's successful "Get Out the Vote" campaign. As Chairman of BIA/SC's Political Action Committee, he achieved outstanding success in electing pro-housing candidates to state and local elected office. He fund raised over $1 million throughout Southern California on behalf of the industry. Jim serves on the Board of Directors of BIA/SC Baldy View Chapter, is a member of BIA/SC's Board of Directors, the Executive Committee, and is a National Association of Home Builders Director."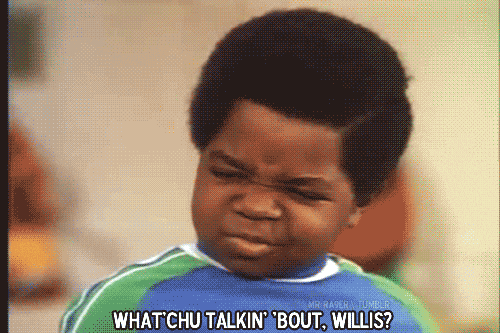 # 2 is Dix Development Inc. in Laguna Niguel, who is a General Building Contractor who on 4/6/2018 wrote a check to this PAC for $2,500.00. 
# 1 is Stratum Company in Irvine, "Builds and manage communities" according to their website and on 1/4/2018 wrote this PAC a check for $5,000.00.  
This Development Alliance PAC received $97,500 from developers thru 6/30/18

and we have no clue, how much more they will raise by 11/6/18!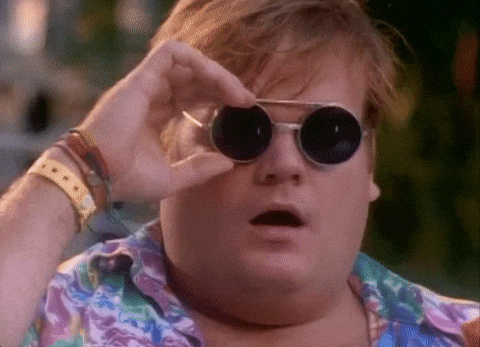 And while Dunn and his PAC are still celebrating Debbie Stone's big win which cost them $23,669.73, the residents of Upland are getting their ass kicked around the clock from their paid for cabal. You see, PAC's are not limited by the measly $1,000 contribution limit, that all candidates running for Public Office in the City of Upland have to adhere too. How ironic is it, that Debbie Stone only beat Glenn Bozar because of the Business Alliance's $23,669.73 that they pumped into your mailboxes in direct mail pieces promoting her and bashing Glen Bozar and Glenn didn't even know it.
NO WONDER SHE'S

NOT AFRAID OF BEING RECALLED!!!!

WHY WOULD SHE BE???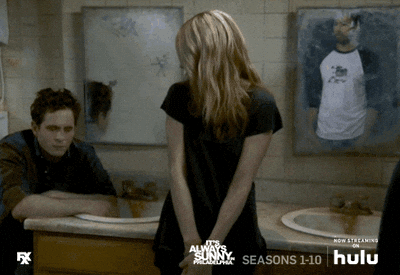 Plus, the development alliance spent another $11,771.72 on Sid Robinson's City Council bid in 2016 AND HE STILL LOST!!!! That is probably the reason Sid is having to stand down this year when his appointment expires and the reason Yvette Walker has been tapped, to stand up in his place!
Don't you think the development alliance, who has raised $97,500 from developers in 2018 and almost all of that since April, WILL JUST LOVE ANOTHER UPLAND PLANNING COMMISSIONER being Yvette Walker, who claims to know nothing, to have seen nothing and will say nothing to concerned residents, about all of their Upland Urban Sprawl and future development, on Upland City Council?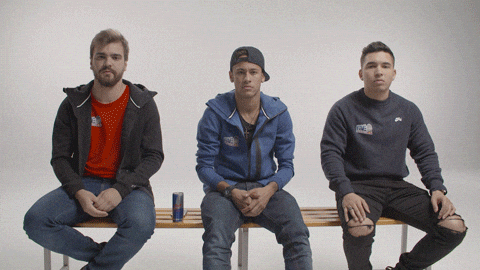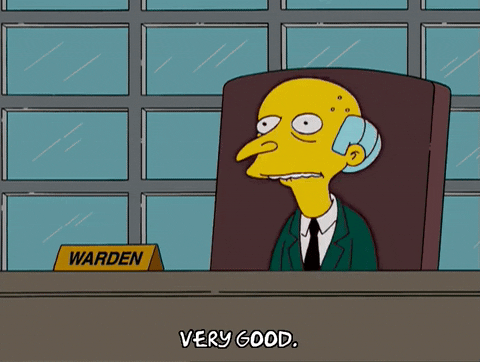 MY GUESS IS, THAT UNLESS WE DO SOMETHING ABOUT IT, SHE'll BE THE WINNER WINNER CHICKEN DINNER!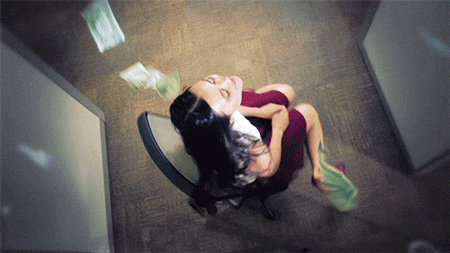 And what about Carol and Gino? The only reason that I can see that the alliance didn't throw mass money into their races in 2014, is because the Alliance wasn't started yet and didn't start spending money on Upland City Council races until 2016, on Debbie and Sid. But this year, ask me if Gino and Carol will be getting some cheddar? I think they've been so good since 2014, following Debbie Stone's lead on absolutely everything, I fully expect they are thinking the Development Alliance will smile on them this year!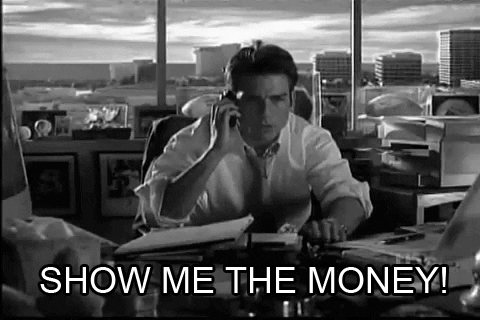 Because until Upland residents, despite the development alliance, can elect some candidates to help Janice Elliott, who don't care about the rubber chicken dinners, the ceremonies and crony photo ops, while all dancing in unison to the beat of Thouvenell's war drum and instead, care about Upland residents, accountability and transparency instead, we are all in a world of hurt!
SO VOTE THEM OUT!!!!
Does anyone think at this point, that the development alliance would support any Upland candidate who is for controlled growth and is worried about Upland Urban Sprawl and worried about Upland Public Parks being sold, traded or developed into high density residential subdivisions? Take a look at these pieces of crap below and this year, when you start getting these things, throw them in the trash!
WARNING:

POLITICAL SLATE MAILERS &

WHAT YOU NEED TO KNOW!
This slideshow requires JavaScript.
In your mailbox every 2 years, will be The Republican Leadership Voter Guide, The Democratic Voter Guide, The California Public Safety Voter Guide, The Woman's Choice Newsletter, The Educate Your Vote Guide, plus various other slate mailers.
These official sounding "groups" will feature Upland candidates, as though these "groups" have endorsed them and are recommending them to you. In 2016, they featured pictures of Debbie Stone and Sid Robinson and you may have thought, "Well if the California Public Safety Voter's Guide is endorsing Debbie Stone & Sid Robinson, well then, that's good enough for me." But is it, really?
Because both The Democratic Voter Guide & The Republican Leadership Voter Guide, both featured Debbie Stone & Sid Robinson in 2016, too. So what the hell is going on here? Well, these legitimate sounding "groups' aren't really legitimate groups at all, rather the brain child of marketing and advertising companies.
And these marketing companies simply prints large post cards, with those "bogus groups" named on them, which ARE NOT OFFICIAL POLITICAL GROUPS AT ALL. Then they sell advertising space on their postcards to Upland candidates and feature them in their packages of various slate mailers. And then they bulk mail the liberal postcards to registered Democrats and Independents and the conservative postcards are sent to registered Republicans are Independents. 
So to be clear, there ARE NO ENDORSEMENTS & NO OFFICIAL POLITICAL ORGANIZATIONS behind these bulk mail pieces. And what bothers me the most about this deceptive self promotion, are the candidates who would be so disingenuous, as to try to make themselves appear to be endorsed by both political parties, in these fake and non-existent political bulk mail piece campaigns! BOO-HISS!!!!
But don't take my word for it, here is a great article by inewssource.org, which details all the dirty little secrets about the deceptive trade practices behind this mass mailing madness! https://inewsource.org/2012/08/06/slate-mailers-a-tricky-
So let's learn to identify these slate mailers and the FAKE ORGANIZATIONS, so when we get these postcards in the mail, we can immediately toss them in the trash. But first, let's be sure and take a peek, to see which Upland candidates in 2018, still believe we are all so STUPID, that we'll believe anything! http://www.landslidecommunications.com/slate-mailers/ and http://www.voterguideslatecards.com/
Finally, the super, super, super fine printed on these slate mailers, if you can even read it at all, discloses that these "groups" are NOT Official Political Party Organizations and appearance of a candidate in these mailers, DOES NOT imply endorsement of the other candidates also appearing in the mailer, nor does it imply any endorsement or opposition to any of the issues or props also featured in the mailer and that the appearance of a candidate in the mailer, has been paid for and authorized by the candidate. So what does all that mean? Each postcard is a piece of expensive, meaningless and deceptive piece of garbage.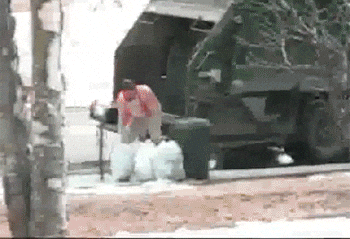 And yes, this should make you that mad! So throw them in the trash because not one decent candidate in Upland can afford to mail you a piece of worthless crap and those damn pieces of crap are expensive as hell! And just wait until you see what the development alliance will be mailing you, these are full color, full page, double sided pieces of trash that will either be singing the praises of the pro-development crony or blasting and trashing their opponent.  And from what I saw the alliance say about Glenn Bozar, a model citizen and an accounting genius who couldn't be bought, they could make Mother Teresa look guilty of medical malpractice, if it would help them elect another pro-development Upland crony!
So p

lease learn what district you live in and

PLEASE

join the residents of your district, by

joining your District FB Pages,

 HERE.
And please register to
VOTE
HERE
because mid term election year turnout, is only 42%
in Upland
and YOU will make a difference! 
---
Learn how few votes it will take to win the election in your districts HERE!
---
Because

District 2 Could Be Decided By 2,536 Votes,
District 3 by 1,530
& District 4 by 1,668!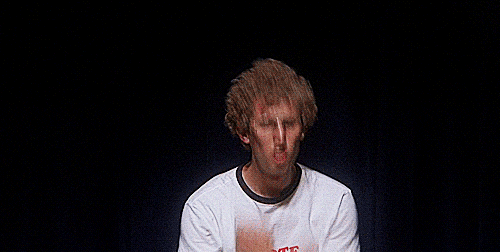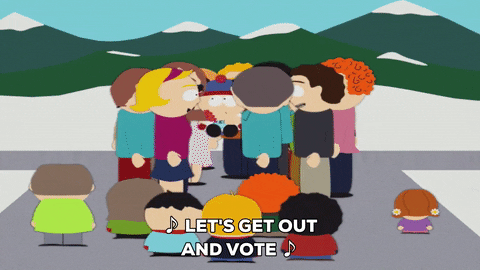 BECAUSE WE'RE NOT GOING TO TAKE THIS ANYMORE!!!
KEEP JANICE ELLIOTT IN DISTRICT 2
VOTE OUT GINO FILIPPI IN

DISTRICT 3
VOTE OUT CAROL TIMM IN

DISTRICT 4 
And keep reading

The Upland Report

because later this week, we report on

Where's GINO,

because we've found him and you're not going to believe where!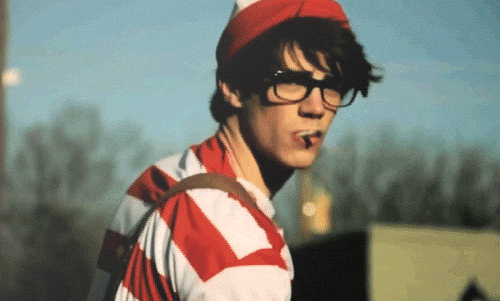 ---
Got a comment, question or suggestion, use the contact form below;