Well at this point, watching an Upland City Council Meeting is more like watching a sitcom, than an informative and fact finding municipal meeting. There were so many residents who spoke to our city council about their MAJOR and LEGITIMATE concerns, that the meeting went from super serious to gut busting funny and this was live theater at it's very best. The residents of the Colonies stole the show and listening to what they had to say, would make any resident dealing with those issues, fighting mad. And the praises of our new Police Chief Darren Goodman, were so heartwarming and sincere, it nearly brought me to tears AGAIN AND THAT NEVER HAPPENS! And if you want to know why both Mayor Stone and Mayor Pro Tem Timm had to recuse themselves on the same agenda item, causing CorrUpland to have no acting Mayor at all, please come on inside where we'll have a good laugh and cry together and afterwards, a big group hug and sing Kumbaya! 
LIKE A GOOD MOVIE, WE'LL GIVE

YOU A

GLIMPSE OF THE END

OF

THIS STORY, AT THE BEGINNING!
DON'T WORRY BILL, I'M SURE

SHE

WAS

 

TALKING TO ALL OF US!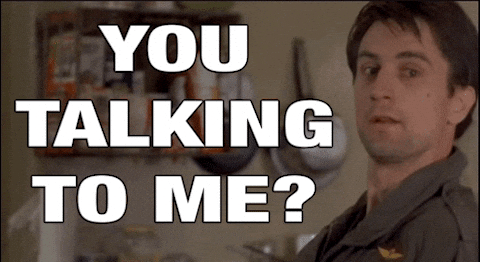 HOW MUCH DOES

 DEBBIE STONE

THINK WE CAN TAKE???
BECAUSE SHE HAS PUSHED

UPLAND RESIDENTS

TO THEIR

BREAKING POINT! 
And this is how STUPID this women is, as she doesn't know when to SHUT UP and count her blessings!  It just so happened that residents at this meeting had in their possession, STONE'S NOTICE OF OUR INTENT TO CIRCULATE HER RECALL PETITION, WITH THE REQUIRED NUMBER OF SIGNATURES TO HAVE SERVED HER ON LIVE TELEVISION, IN FRONT OF THE WHOLE DAMN TOWN! However, no one should waste any time on her until after November 6th, when Upland residents elect a new voting majority after helping the alternative candidates, win their district races!
MAYOR STONE, NOTE TO SELF…

And Since Timm & Filippi VOTED Exactly Like Stone, 
They Deserve To

Be Recalled As Well

 

But Can't,

Because Their Terms Are Expiring! 
The September 24th, Upland City Council Meeting started with a closed session item where we knew our city council would be appointing a New Acting City Manager! And  city council appointed the one person who I believe is the most openly hostile towards transparency and accountability, who exists solely to block residents access to Public Records and public information and is the most unpleasant and unprofessional person I have had the displeasure of dealing with so far, besides her mentor Martin Thouvenell! 
Above is Jeanette Vagnozzi our newly appointed City Manager, who is already our City Clerk, City Election Official and our Deputy City Manager. It is my hope Vagnozzi will be left in the City Manager position because now she is finally eligible to be fired, like so many of Upland's previous City Managers since 2005. And I pray we elect a new voting majority on Nov 6th and those 3 people FIRE this embodiment of everything that is wrong in the City of CorrUpland! 
And I for one am disappointed, that Bill Manis will be leaving Upland 5 days before the November 6th City Council Elections because I have always believed, that under a new council voting majority that Bill could have thrived and been a real asset to the citizens of Upland.
Next, Upland resident Glenn Bozar showed up to speak to our city council and to make sure they knew the result of their dysfunction, being that Bill Manis will be leaving Upland after only 10 months and will receive an annual pension of $196,796! You may remember that Bozar was on city council from 2012 -2016 and was defeated by Debbie Stone in the 2016 Mayoral Race. Unbeknownst to Upland residents in 2016, a local Politician Action Committee was formed and pumped $24K into Debbie's race SINCE SHE SUPPORTS URBAN SPRAWL DEVELOPERS! And since April of this year, two local developers have given this same Upland PAC $90,000, to help elect more pro-development candidates.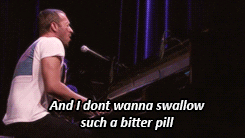 I'M SORRY UPLAND, WE'LL HAVE TO CHOKE DOWN A FEW MORE BITTER PILLS, IN THIS REPORT!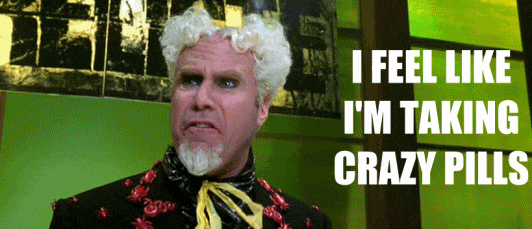 But not quite yet, as I want to insert a moment of immense pride first as many Upland residents took a portion of their 3 minutes of allotted time, to thank and praise Upland's brand new Police Chief Darren Goodman, including me. Here's a compilation of why residents did that.
And I will dare to say, that Chief Darren Goodman may be a Great Police Chief for Upland and he deserves our support and the very best chance of success, that we can all possibly give him. Seriously, when I saw the posts and pictures of our UPD Officers riding bicycles on the Homeless Highway AKA Upland Bike Trail, I found myself instantly fighting back tears as a grown woman! I thought to myself, what in the world is my problem and why are these pictures bringing me to the brink of weeping?
And then I realized, as a grown woman living in CorrUpland for the first time in I can't remember when, I felt like maybe this crisis that we've all been in for so long, may finally be on it's way to being okay again. As I now recognize that my teary moment happened out of a sudden and unexpected sense of relief, where the unexpected water works were the byproduct of happiness. I felt an overwhelming sense of pride, seeing those strong fellas in UPD uniforms caring and being in the very place that no one ever wants to go anymore, where women and children have felt so unsafe, for far to long.
I saw pictures where their actions showed them protecting and serving the residents and I was so thankful, grateful and hopeful, for the first time in so very long. If we will worry about Goodman's hopeful tenure here, like he is proving from the jump that he is worrying about all of us, we just may actually have something great again in the City of Upland. And Upland resident Steve Scovill from District 3, summarized this situation perfectly by saying because of the UPD bike trail sweep, 17 arrests were made that day because of the criminal transient's outstanding warrants! 
And resident Carlos Garcia also from District 3, stated that any new grant money coming into Upland to help the homeless, should go directly to UPD! 
And Upland resident Mike Pattison with the Upland Coalition of Concerned Citizens, thanked Chief Goodman for taking command of our city and promised continued citizen participation in cleaning up our city for everyone, saying, "WE WON'T STOP!"
The other notable highlight happened when my favorite resident to listen to her speak, being retired Upland Attorney Marjorie Mikels, ripped our city council a new one over their insane debacle where a local developer was allowed to contemplate building 675 high density homes in the middle of 2 Upland Parks. As you can clearly see below, while seated behind her and waiting for my chance to speak at the podium regarding this same issue, I was NOT able to control the ear to ear grin on my face, AT ALL! And it took all the self control I had to NOT bust out laughing at this fiery resident's comments, which always cut to the heart of the matter and punctuate anything so perfectly! GOD I LOVE ME SOME MARJORIE MIKELS! 
DID YOU NOTICE WHEN MARJORIE STARTED TALKING ABOUT GINO'S CAMPAIGN CONTRIBUTORS AND STONE YELLS, "ENOUGH!" 

PLEASE KEEP THAT IN MIND WHEN YOU WATCH WHAT MAYOR STONE ALLOWS YVETTE WALKER

 

TO GET AWAY WITH,

THAT CAUSES A LARGE SECTION OF THE AUDIENCE TO WALK OUT IN PROTEST! 
But first, did you hear Marjorie talked about our smart, young scientist who has been invaluable to stopping two massive residential subdivisions from being built inside two Upland Parks? Well, she was referring to Natasha Walton from District 4, who started the Facebook Group Page Stop The Sale of Memorial Park. Natasha Walton is a class act and Upland residents have benefited so much, simply because she too lives in the City of CorrUpland!
Walton is a Wildlife Biologist who uncovered that our city spent $1,400,000 in grading work on the Sycamore Parkland Tract and out of that amount, $630,000 came directly from the Upland Parkland Fund. Why is this so important to know? Because that means that this site would be subject to a citywide Special Election where the residents get to VOTE on whether we would allow our city to give that tract to a local developer, so they could build a 475 UNIT MASSIVE RESIDENTIAL DEVELOPMENT THERE! 
And because Mayor Stone did NOT like it when Marjorie Mikels talked about Gino Filippi's campaign donors, I thought she would LOVE it when I talked about hers! And since so many residents where in attendance from the Colonies, I thought it was also the perfect time to tell them that unless they wanted multi-story apartment complexes built all around them, they needed to VOTE for Janice Elliott in District 2! As her opponent Yvette Walker is on the Planning Commission and has NEVER met a developer that she doesn't like and WALKER HAS NEVER NOT VOTED TO APPROVE URBAN SPRAWL DEVELOPMENT FOR THEM!
Now let's hear why so many residents from the Colonies were in attendance and why are there mass transit buses disturbing the peace and creating mass air pollution in their neighborhoods 12-16 times everyday starting at 6:50 am! And mind you, this crazy commuter buss traffic in the Colonies is happening before our city approves more multistory apartment complexes there like the 4 story apartment complex going in next to El Pollo Loco, which will tower over the roof tops of the existing single family homes, where the roofs of those homes are at grade level on the future complex. 
The video below has sound only, as our city forgot to turn the video camera back on but it is so worth listening to this resident, who talked about having to take time away from caring for her disabled mother, to talk to our city council about the insane bus route and chronic air pollution it is causing!
Please let's help the Colonies' residents by signing this
ONLINE PETITION
to get the OmniTrans bus-line
rerouted from their peaceful neighborhood streets.
You will hear at the end of her impassioned statement above, where our assistant city clerk tells our Mayor, that there are no more speakers after her! Yet Yvette Walker who arrived very late, submitted a speaker card after the Public Comment Section had already been closed. You can hear at the beginning of the video below, which also has only audio and Mayor Stone tells another Colony resident wishing to speak about the bus route in his backyard, that there is NO MORE TIME FOR PUBLIC COMMENTS!
Yet Yvette Walker who submitted a speaker card after Mayor Stone had just told a Colony resident that no one else could speak, was allowed to speak and deliver a 3 1/2 minute campaign commercial for herself. During Walker's self promoting monologue, I yelled to our City Attorney loud enough for him to hear me, "Is this even legal?" I was referring to the federal equal-time rule, which requires broadcasters to treat all candidates running for the same political offices equally, where all candidates are entitled to the exact same amount of air time and this even applies to FREE AIR TIME! 
And getting no answer at all, a large group of Upland residents were so disgusted we left the council chamber in PROTEST and that's when Mayor Stone had the audacity to yell at us, as we are leaving the building, "GOOD, I'M GLAD YOU'RE LEAVING!" Then she was such a coward, she quickly turned off the mic so no one could hear what was said back to her and then she asked our clerk, to reset Yvette's time and she allows Yvette to continue her televised campaign address for longer than any other Upland resident ever could! 
I would encourage anyone living in the Colonies to please join Upland District 2 on Facebook, where you will see your Colony neighbors have fought and organized to try to STOP the Upland Planning Commission which Yvette Walker serves on and only Janice Elliott has helped them! Janice helped them try to get an appeal in front of the Upland City Council, after the Planning Commission approved this mid-rise condo complex below. It will be built across from the fire station, in the small bit of open space on the corner of Campus and Colonies. Janice lobbied and tried to get the Colony traffic studies updated to determine how badly existing Colony residents will be impacted, by the new multistory condo complex that Yvette Walker VOTED for! 
It is very important to know the Colony's developer Jeff Burum, has donated a total of $95,000 between two local Political Action Committees, who spend a fortune to elect pro-development city council candidates! And if the Colonies residents had any idea how many more high density residential units can be stuffed into the Colonies per our general plan, they would be going door-to-door for Janice Elliott! And they would understand why Omni-Trans is stating there will be a need for the bus route throughout the various Colonies neighborhoods, as Upland plans to jam as many apartment complexes and high density housing units around the various single family neighborhoods as they can, unfortunately. And a four story apartment complex with 203 units is coming soon in the open space next to El Polo Loco. 
And please listen to former Upland Councilmen Glenn Bozar, who should be the Mayor of Upland right now, if NOT for these local Political Action Committees with a war chest of money coming from a handful of local developers in 2018! Because in 2016, an Upland PAC spent $24,000 to elect their Pro Urban Sprawl Mayoral Candidate Debbie Stone and look how badly that has turned out for everyone in CorrUpland! Glenn explains the importance of these first district elections for CorrUpland, where we will be voting for three City Council Members from Districts 2, 3 & 4 on Nov 6th. Glenn went on to state all of the many reasons why as the residents of Upland, "That we need a dynamic chance!"  
Because right now our city council is only working for themselves, their egos, their friends and their Political Action Committee Donors and the rest of us, are totally SOL!
And there is no clearer example of this then the above! As you will see on Monday night our Mayor and our Mayor Pro Tem had to recuse themselves from voting on our city's plan to invest millions of dollars into improving the existing infrastructure around Stone's "business and her financial interests around 3rd & 9th Streets." While Carol Timm needed to also recuse herself because the 9th Street infrastructure improvements project is happening on the very street she lives on!
---
PLEASE VOTE CAROL TIMM & GINO FILIPPI OUT ON NOVEMBER 6TH!
PLEASE VOTE TO KEEP JANICE ELLIOTT ON UPLAND CITY COUNCIL IN DISTRICT 2.
AND PLEASE DON'T EVER VOTE FOR ANOTHER UPLAND PLANNING COMMISSIONER FOR CITY COUNCIL AGAIN,

UNLESS YOU WANT APARTMENT COMPLEXES IN YOUR PUBLIC PARKS!
---
And to summarize how truly bad some of our city council candidates really are, the Mountain View Republican Club has endorsed Janice Elliott in District 2 who is a registered Independent, instead of endorsing registered Republican Yvette Walker from the Upland Planning Commission. And they also endorsed newcomers Ricky Felix in District 3 & Rudy Zuniga in District 4 verses Carol Timm and Gino Filippi, who pretend to be Conservative Republicans and are anything but fiscally conservative! And I can NOT overstate how right the Mountain View Club got this one! 
And lastly, there is only one candidate debate this election cycle besides the one below that Janice Elliott, Ricky Felix and Rudy Zuniga attended while Yvette Walker, Carol Timm and Gino Filippi REFUSED to participate, which can be seen HERE. And the upcoming event that those 3 have pledged their attendance too, in addition to Irmalinda Osuna who is also running against Gino Filippi, as well as, Tammy Rapp who is also running Carol Timm, will be hosted by the Upland Chamber of Commence and will be held inside our City Council Chamber on October 2nd and it starts at 6:30 PM, so please be there. 
---
And as always, thank you so much for reading The Upland Report and if you have a comment, question or suggestion, please use the contact form below.