This is the report where we will introduce you to the candidates running for CorrUpland City Council in Districts 2, 3 & 4. We will catch you up on all the ugliness you've missed to date, as the cronies are in their death throes of an outgoing regime and as a result, they are acting absolutely desperate and despicable! We have included the videos from the Candidates Forum which took place on October 2nd and there is so much more, that you'll need to take 2 aspirin and call all your friends in the morning and make sure that they too, have seen today's CorrUpland Report! 
WELCOME TO THE

2018

 CITY COUNCIL CANDIDATE'S FORUM!
From left to right above is Rudy Zuniga from District 4, Tammy Rapp from District 4, Ricky Felix from District 3, Gino Filippi from District 3, Carol Timm from District 4,  Yvette Walker from District 2, Irmalinda Osuna from District 3 and Janice Elliott from District 2. Folks, this is going to be horse-race as Districts 2, 3 & 4 battle it out until November 6th!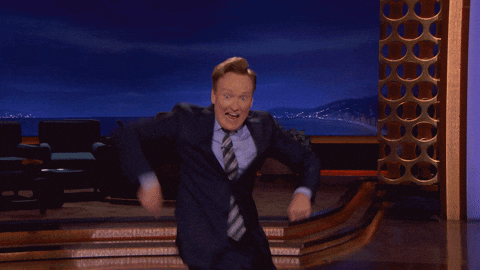 And if you live in District 1 and are 1 of the 18,000 residents which represents 25% of our city that get NO VOTE & NO REPRESENTATION because of Debbie Stone, Gino Filippi and Carol Timm don't worry, as we're about to replace Gino and Carol in 28 days! Plus, we have our lame duck Mayor Debbie Stone's Notice of Our Intent To Recall her, already signed by the proponents and after we boot her 2 cronies out of office on November 6th, we can turn our full attention to ousting her! In the meantime, it is certainly unattractive to watch Carol and Gino flipping out about their chances to remain in office, in these first time district elections.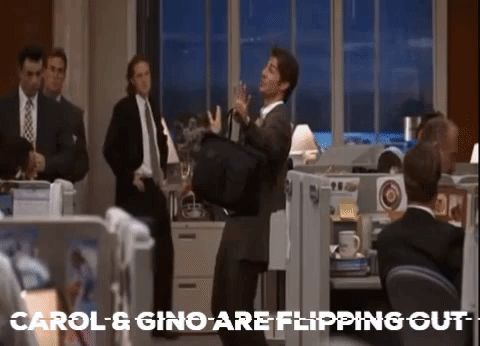 Because if we have the same low voter turnout from the last midterm election and only 42% of registered voters turnout on Nov 6th, these new district election could be decided by such a small margin of votes cast, it is absolutely incredible!
For instance, District 2 has 11,892 registered voters at only 42.66% expected midterm turnout means this election could be decided by only 5,073 votes, split between Janice Elliott and Yvette Walker and winner takes all. In District 3 there are 7,173 registered voters at only 42.66% expected midterm turnout means this election could be decided by only 3,060 votes, split three ways between Gino Filippi, Ricky Felix and Irmalinda Osuna. And finally District 4 has 7,828 registered voters at only 42.66% expected midterm turnout means this election could be decided by only 3,339 votes, split three ways between Carol Timm, Rudy Zuniga and Tammy Rapp.
5 QUESTIONS ASKED OF EACH CANDIDATE AT THE FORUM
At the Candidate's Forum on Tuesday, October 2nd held at Upland City Hall, each candidate got to make a 2 minute opening statement, they were each asked the 5 questions below and were all given 2 minutes to answer each question. Finally, each candidate was allowed to give a 1.5 minute closing statement.
---
What Ideas Do You Have To Bring Economic Prosperity & Revenue To The City?

What Is Your Plan For Dealing With The Homeless & Providing Affordable Workforce Housing?

Why Do You Think You're Qualified To Be Elected & Will You Represent The Whole City?

Do You Agree With Protecting Public Parkland From Being Abandoned, Sold, Traded Or Developed?

Water Rates Have Risen, What Would You Do To Make Sure Water Continues To Flow At A Cost That Is Sustainable?




---
For each of the 8 candidates there will be 7 short videos below consisting of their opening statement, answers to the 5 questions above, plus their closing statement. The Candidate videos will be divided by districts so that readers of The Upland Report, can easily find exactly what races and candidates they are interested in. But before we go there, I want to address the very worst in negative campaigning that I have ever witnessed in my entire life, where insane smear attacks and vicious personal character assassinations that are hardly even fathomable, are happening right here in the City of CorrUpland.
And the perpetrators of this insanity are the friends and supporters of Gino Filippi, Carol Timm, Yvette Walker and Tammy Rapp. I would like to remind two of the candidates on this short list of the old saying, that those who live in glass houses shouldn't throw stones, let alone boulders at their opponents.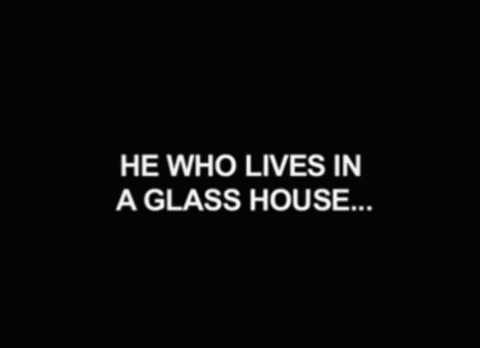 And what is so totally shocking out of all of this TOTAL INSANITY, is that Upland Committee Members and Upland Paid Consultants are so totally out of line, that I believe it is way past time that they finally be stripped of representing our city officially in any capacity whatsoever!
One such person who is appointed to an Upland Committee has actually followed a 6 year old little girl for God knows how many miles, to out the location of this child's elementary school on Upland Social Media! And the reason she stalked Ricky Felix's daughter, was to publish the fact that Felix who is running against her friend Gino Filippi, sends his child to an Upland Public School not in his district. Yet the same woman is supporting Yvette Walker, who sends her children to school outside her district as well, but is a private school.
If the female who did this had been a male and stalked a 6 year old little girl on her way to Elementary School, someone would have called the police because that is how CREEPY that behavior is! And this is while her fellow Upland Committee Member has engaged in such an unchecked use of profanity against Upland's residents on Facebook, that he even told an 86 year old FU, in addition to countless others. This was reported directly to Carol Timm by multiple residents directly on her Facebook Page, as this second individual is also a member of her Reelection Campaign Team.
And his endless F bombs on Facebook directed at multiple Upland residents while he is on an Upland Committee right now plus on Carol Timm's Campaign Team, unfortunately included an African American resident for nothing more than having posted the public records of Gino Filippi below on Facebook. Because as a black man living in CorrUpland, he took issue and offense with a conversation that Mr. Filippi had engaged in, where the term "Black Monkey" was being used. And for that, this Carol Timm Campaign Staffer told a complete stranger on Facebook, "WHO THE FU&% DO YOU THINK YOU ARE!"
This slideshow requires JavaScript.
The bigger issue I have is how did Gino Filippi ever get endorsed by the Peace Officers Research Association of California? Did the Police Research Association for the State of California, NOT RESEARCH Gino Filippi's Public Records before they endorsed him on April 16th, 2018?
If you are an avid reader of The Upland Report, you already know how much I enjoy investigating the Political Action Committees (PACs), who are spending a fortune on Upland City Council Races. So at first glance, I gave the Peace Officers Research Association of California a pass because they are located in Sacramento and I could see how it probably wasn't feasible to send someone all the way to the San Bernardino County, to research the voluminous public records of Gino Filippi.
But when I saw that their Treasurer is Marco Blanco I was stunned. Surely he has to know about Gino's Public Records, as even the Daily Bulletin reported on those events. The perfect statement to sum up this insanity in the City of CorrUpland came from resident Lisa Nicely who said, "For the life of me I can NOT figure out how, city employees who have NOT gotten a pay raise in years, would endorse any of these people!"
For those that do NOT know who Marcelo Blanco is, he works for UPD and is usually the officer Mayor Stone makes threaten residents with removal or arrest for things like, demanding to know where in the world does Gino live in the City of CorrUpland. 
Because that is such a highly guarded secret, it is almost like a local urban legend or the CorrUpland version of Where's Waldo. You see Gino owns no property in the City of Upland. He pays no property taxes in the City of Upland. He has no known full-time employment that anyone knows about in the City of Upland. And now that Upland is divided into four districts and you have to live in your district to run for city council there, everyone has wanted proof that Gino truly qualifies to run in District 3, based on his residential occupancy status.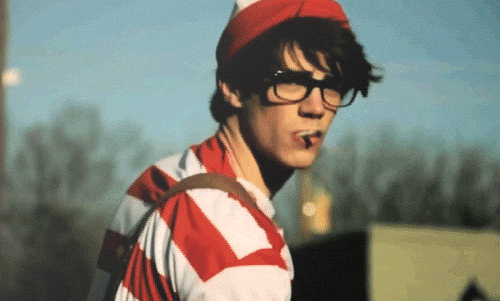 The Upland Report started getting tips the first week of June about where Gino is allegedly living illegally in the City of CorrUpland and the location was so bizarre, I didn't publish it because I couldn't believe it could actually be true. But now that someone formerly very close and connected to Gino has confirmed this "rumor" on Facebook, I must reexamine the possibility that this could actually be a FACT and NOT FICTION. And if so, our city has some SERIOUS splaining to do.
You see the location where Gino is alleged to be living is an office and is NOT zoned for residential occupancy. In fact, I called the Upland Department of Planning and Zoning and was told if I knew someone is living in this commercially zoned property, I needed to call Code Enforcement. I do know 3 Real Estate Investment Companies have a business license at this address, as well as, Gino Filippi "Wine Columnist." And it certainly appears from these reports that the "wine columnist" is actually residing on the second floor of this property, in violation of the zoning laws and ordinances in the City of CorrUpland.
And ironically, our city council approved enforcing a prior code enforcement violation against this very property in the amount of $9,366 and our City Election Official, City Clerk, Deputy City Manager and soon to be Acting City Manager who are all the same person, just filed a lien against this property on July 11th, 2018. Yet Gino by many accounts, is allegedly living in this property and has been since the spring on 2017 and is violating the Upland Municipal Code without any enforcement whatsoever, nor penalty, fine, lien, or special assessment.
And the much BIGGER issue is why, has our Election Official Jeanette Vagnozzi, allowed Gino Filippi to qualify to run in District 3, while living in District 3 by these accounts illegally. And why did Jeanette Vagnozzi allow Gino to use a Mail Box Depot Store as his stated qualifying address on his filing forms, when the forms clearly state, "No PO Boxes" allowed! And why did Jeanette Vagnozzi as our City Clerk, release Ricky Felix's business license records in only 1 or 2 days, to the woman everyone is calling Filippi's Campaign Manager, so she could publish them on Facebook? Because most Public Records Requests take her at least 10 business days and usually much longer has been my experience, as I have 75 Public Records Requests outstanding WHICH HAVE NEVER BEEN ANSWERED IN THE PAST 18-20 MONTHS! And while the Gino / Felix / Osuna race in District 3 has been very nasty for only Ricky Felix and only from the Gino supporters, the Carol Timm / Rudy Zuniga / Tammy Rapp race was been an utter blood bath for only Rudy Zuniga from the Timm and Rapp supporters. And this is while Jeanette Vagnozzi in her role as Upland's Election Official, has had at least Rudy Zuniga, Ricky Felix and Janice Elliott that I have been able to confirm, sign a statement that they promise to run a clean campaign against their opponents.
Nothing has outraged me as badly as this in a very long time, as the cronies are running anything but clean campaigns and instead, are running the filthiest smear campaigns I have ever seen against their opponents. And I have to think those cronies are still laughing in some smokey back room at City Hall because Zuniga, Felix, Elliott and likely others, have signed those ridiculous agreements which have been so breached by the cronies and their supporters, that I now consider those "Signed Clean Campaign Promise Agreements" toilet paper and should be used as such!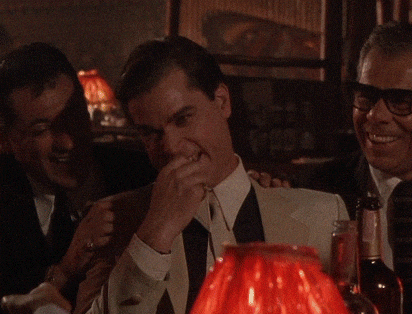 You see the cronies are so worried about Zuniga and Elliott winning, that they have published Facebook Pages and websites to try to destroy them and see them defeated. And in the case of Carol Timm and Tammy Rapp, their supporters are nearly identical and since Rapp by no means could be considered a legitimate threat to Carol Timm, I now believe she is being used to take votes away from Rudy Zuniga to ensure that Carol Timm, wins again.
Because within 48 hours of Zuniga filing to run against Carol Timm, the cronies used a bonafide fake profile to publish an anti Zungia Facebook Page. Then, a local man claiming to work for the Tammy Rapp Campaign, quickly spread the link to every Facebook Group Page in CorrUpland. And in a highly coordinated effort to keep the cronies on council, they next published an anti-Janice Elliott website and used another bonafide fake profile named Erika Tasakawa, to publish a link to that ridiculous and laughable website on Facebook. And once again the man claiming to be "working" for the Tammy Rapp Campaign who is a real person, recently pontificated that we SHOULD NOT be surprised if he also supports Carol Timm, distributed the link to every Facebook Group Page in CorrUpland.
It is very interesting to know that there is a $300 STANDING REWARD for Erika Tasakawa's real identity on the Facebook Page Upland Politics. That's because this person is believed to be an Upland Paid Consultant or someone intricately connected to City Hall and there is a laundry list of Upland residents who would like to take legal action against the real person for defamation, slander, cyber staking, harassment and many other actionable offenses for their online conduct using a faceless fake profile, being the coward that they are!
And The Upland Report has heard from multiple people, as well as, multiple different sources that Carol Timm's Campaign Manager and her husband when going door-to-door for Carol Timm, have been saying very shocking things about Rudy Zuniga. And the dam broke open and all hell broke loose in CorrUpland the day before the candidate's forum, when a resident opened his front door to find Carol Timm's husband and her Campaign Manager standing there. And according to him, they said such outlandish things about Rudy Zuniga, that this resident immediately took to Facebook and published every word of that encounter.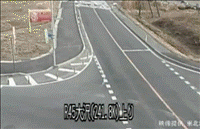 And his vivid recollection of that shocking conversation matched 100%, to the other residents that are also telling this exact same story. And this public post on multiple Facebook Group Pages has turned into a demand for a public apology from Carol Timm to the Zuniga Family and the family of his first wife. And it brought Rudy Zuniga and his former sister-in-law face to face for the first time in years at the candidate's forum on 10/2 and the two exchanged a hug and many tears in front of the whole town, over the outrageous innuendo being implied in this vicious rumor.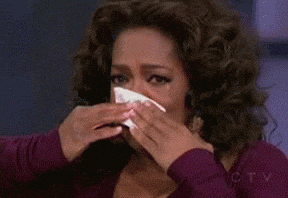 Rudy Zuniga's sister-in-law was present on 10/2, only to get accountability and an apology out of Carol Timm for her "Campaign Staff's" alleged comments, that her sister died under "mysterious circumstances" while still married to Zuniga 15 years ago. And since she didn't get any accountability on 10/2, she is expected to be at the 10/8 Upland City Council Meeting to try again. The family wants to set the record straight that Mrs. Zuñiga, died at San Antonio Hospital while Mr. Zuñiga was in Los Angeles attending classes, when he received that horrible phone call his wife's passing. What a heartbreaking family tragedy for anyone in the City of CorrUpland to exploit.  
And according to the family, she had succumbed to a pulmonary embolism after arriving at the ER complaining of chest pains, where she was NOT immediately admitted and treated and her death certificate STATES she died of natural causes! I SIMPLY CAN NOT BELIEVE THE ZUNIGA'S HAVE TO HAVE THIS CONVERSATION ABOUT THAT HORRIBLE AND HEARTBREAKING FAMILY TRAGEDY! This utter insanity on Upland Social Media that started when a resident published his bizarre and shocking encounter with Carol Timm's husband and her Campaign Manager, has caused Rudy Zuniga to publish a statement about exactly how his first wife died and where.
I will tell you what, I can't believe what the Zungia's have gone through for nothing more than having the audacity, to file to run for Upland City Council against Carol Timm! Rudy Zuniga has been nothing but transparent, honest, humble and kind. He has laid out everything about his entire life starting with a DUI 18 years ago on his Facebook Page and in multiple videos and audio clips. The man is not hiding anything and will tell you anything you want to know.  And I don't know how Janice Elliott and now Rudy Zuniga, have managed to continue on with this kind of low down dirty crony corruption and all out character assassinations, but I am so thankful they have because we have a fighting chance of getting our town back!

THEY MAY HAVE HIJACKED CORRUPLAND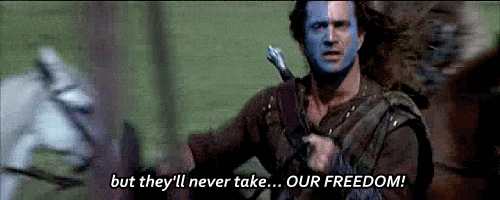 Everyone reading should know by now how I feel about Debbie Stone, Carol Timm, Gino Filippi and Sid Robinson. I believe you also know that I think Yvette Walker is Sid in a dress and has come to take his place. The only other thing I want you to know, is that I believe someone else other than Yvette, is writing all of her campaign literature, materials, scripted answers and her speeches based on multiple reasons, including her 2nd performance video below, where Walker had to scour her notes for the word "incubator."
Yet she forgot the word "innovative" before "incubator," which even I remembered as she has plastered this all over social media and even made a commercial saying this, before the 10/2 Candidate Forum. And while I believe she is grossly under-qualified at this time compared to her opponent Janice Elliott and I believe her unbridled ambition may have brought out the very worst in her during this campaign, I also believe outside of this setting and at a cocktail party, she may be a completely different person, who may actually be enjoyable.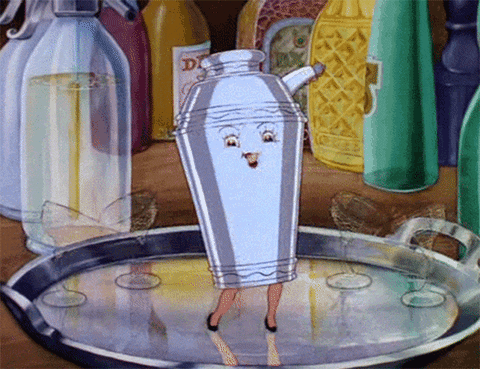 Yet, I am unable to say the same thing about Tammy Rapp at this time. As she has enjoyed and been incredibly indulgent in the ongoing vicious attacks against Rudy Zuniga, starting 2 days after he filed to run in her district. She has had full knowledge that a person claiming to work for her campaign, is spearheading most of the unspeakable hell upon the Zuniga family. Having been forwarded some of this woman's personal background very early on, I have even gone so far as to reach out to her campaign to alert them, that there was a still a risque video involving a knife on YouTube, that she needed to have removed asap, before someone used it to embarrass her horribly. Because as a women, I initially felt sorry for her, NOT knowing very much about her.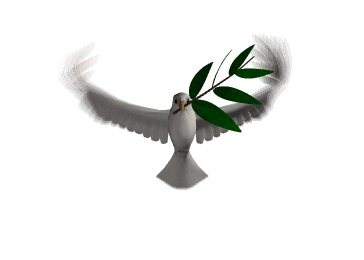 Yet that olive branch was snapped in two and trashed, as she has been very proud of her burlesque lifestyle and makes zero apologies. And that's fine. And normally I would NOT judge a single mother who had to do whatever it takes to put food of her table, but I would hope by the time she gets her life together and decides to run for Public Office, all of that would be in her distance past. Unfortunately, that is not the case and her next big burlesque show is coming to Downtown Upland on October 31st, again.
Please allow me to explain what my issue is with this. If she did this show on any other night, there would NOT be a massive children's event and a sold out burlesque show, side by side in the City of CorrUpland. Please try to tell me this, in what city would any of us ever think our children would be attending a City Sponsored Halloween Celebration with outdoor vendors, right next to and at the same time as, a live burlesque show? What is this Circa 1985 NYC 42nd Street or the City of CorrUpland?
The picture above can be found on Tammy's Facebook Page for her alter-ego Betty Beware and this is what Betty brought to Downtown Upland once before. Betty also has active social media accounts on Instagram, Twitter and those accounts are used currently and not past tense! Betty claims she no longer is performing burlesque and hasn't done so in the last 3-4 years but all of her social media accounts are still being used, as Betty / Tammy is now a burlesque show producer, promoter and the organizer of all things burlesque. And many times the shows that she's been involved with in the past, have included co-ed burlesque. 
---
---
I have to question if everyone in District 4 shares her vision that everyday is Halloween and sold out burlesque shows in Downtown Upland, is what everybody wants in our future. Because here is what the City of CorrUpland and Tammy Rapp for Upland City Council, believes is a great idea for Downtown Upland on Halloween night. As our city is sponsoring a Children's Halloween Celebration which they are promoting on their website HERE.
Their event is billed as, "Join us for a FREE haunting experience at the Annual Scary-A-Faire Celebration. The City of Upland's safe alternative to Trick-Or-Treating. As always, the trick-or-treaters will make their way safely through fun interactive games and activities, receiving tricks or treats at each stop along the way."
---
Yet Rapp apparently thinks live burlesque shows and children's events, should co-mingle on the streets of Downtown Upland. Rapp owns a hair salon in downtown Upland pictured below, which has a year round theme that "Everyday is Halloween" and is ironically, located right next to her political rival's store called Rusty Gypsy, where Rudy Zuniga who's employed as a Facilities Engineer for a sprawling medial campus for the last 27 years and his wife Courtney, deal in antiques, collectibles, distressed furniture, vintage pieces, metalwork, home-goods, etc.
Tammy Rapp who clearly believes everyday is Halloween for adults, has opted out of participating as a vendor in the City's Children's Halloween Event and instead, has decided to bring her Live Burlesque Show back to downtown Upland on the exact same night.
So while our city is promoting, "Trick-or-treaters will make their way safely through fun interactive games" Rapp is telling everyone, "Enjoy some things that go bump and grind in the night at this burlesque showcase." To put this in some perspective, imagine Carol Timm was bringing a live burlesque show to Downtown Upland on the same night as the city's children's event! Yet no one but me, has said one word about this! Why is that? Carol Timm, her Campaign Manager, her husband, nor anyone else working for her campaign, has NOT said one negative word about Tammy Rapp.
And while I personally think Rapp's judgement is off and burlesque and children do not belong together on the same street, on the same night, (that's what zoning ordinances are for) I am far more concerned with her financial house being so out of order. Because I am NOT convinced that she can handle a $150 million dollar annual city budget, when she can't even handle to pay the former owner of the business she purchased in Downtown Upland.
Initially, I wasn't ever planning on going hard on Tammy Rapp either. However, that was before Laura Boyd, (the former owner who sold Tammy Rapp her hair salon) sent The Upland Report a heartbreaking email and her claims were carefully validated, that my compassion for Rapp dwindled and eroded completely. The former owner of Genta Bella who entrusted Tammy with her business, her future and her retirement, deserves to be heard. Laura Boyd's story deserves careful consideration for anyone who is thinking about entrusting Tammy Rapp, with running the City of Upland! And her story is below.
---
To Whom It Many Concern At The Upland Report,
          My name is Laura Boyd and I spent 40 years working in Upland. I built a thriving business in Downtown Upland called Gente Bella and my husband and I spent a fortune on the interior to make it resemble the Venetian in Las Vegas. I have included a picture so you can see how we tried to make our business as beautiful as the clientele that I loved serving so much. I enjoyed the happiest years of my life at Gente Bella and working in Upland. The reason for my letter is that I've recently become aware that Tammy Rapp is now running for Upland City Council and I was able to watch her segment of the recent Candidate's Forum where she stated, "As a hard working single mother, I bought my business on my own and I've worked hard and we've done very well because of it." When I heard her say that, my heart nearly stopped and I knew I had to do something to set the record straight and to warn the unsuspecting general public.
        You see in 2013 Tammy Rapp came to work for me at Genta Bella. Around the same time my best friend who had helped me run the salon had passed away and shortly thereafter, my mother became terminally ill requiring Hospice care then she too, also passed away. Being near retirement age and after losing so much, so soon with the passing of the two most important women in my life, my husband and I decided to retire. It was then in 2014, that Tammy Rapp offered to buy Gente Bella from us and we decided to trust her, which has turned out to be the single worse decision of our lives. We sold our thriving and beautifully decorated salon to Tammy in excellent condition, with a stable full of happy and long term clients for only $30,000 at 5% interest. A new car costs more than what Tammy Rapp had to pay for Gente Bella and we made the fatal mistake of allowing Tammy to pay us in installments payments due on the 1st of every month in the amount of only $690.88. 
       We entered into that agreement with Tammy Rapp on January 30, 2015, after our lawyer prepared a security agreement and a promissory note which were fully executed by all parties. My husband and I then decided to move to Oregon where the cost of living is less, so that we could live on a very fixed income, including what was due to us by Tammy Rapp. But within the very first year, Tammy defaulted on the loan. She has not made a payment to us in the last two years. We have had to hire an attorney, book airfare to return to Upland, spend more money trying to serve Tammy notice of our pending legal action and we will have to restart this entire effort over again, as we were unable to serve her. We have been so severely harmed by her actions which have included completely gutting Gente Bella, destroying everything we had sold to her without our permission, as she was to change nothing under the terms of her agreement with us, until she paid her note in full, unless she obtained our permission in writing.
     And every time I get online to try to deal with her breach of contract and these ongoing legal issues, I have to look at pictures of what was once Gente Bella which is now Little Shop of Hair Dos and I can't help but cry. Our dream and years of blood, sweat and tears is now painted black and there are now skulls, skeletons and horror themed items everywhere and I would be scared to walk in there if I was a new client. If we could have ever known what Tammy Rapp was capable of, we would have never trusted her with our business, let alone financed this once in a lifetime opportunity for her and been her bank! My heart breaks every time I have to think of it. All of the girls that worked there when I left, have left because of Tammy! And when I have tried to get Tammy to address this situation and make a payment of her delinquent note, she has verbally abused me via text messages. If you would be so kind as to consider publishing this letter, maybe my horrendous experience may help save the City of Upland from electing Tammy Rapp to Upland City Council because God help you all, if you do. Sincerely, Laura Boyd
---
THANK YOU FOR YOUR PATIENCE FOLKS AND NOW THAT'S OVER WITH 
 
DISTRICT 2 JANICE ELLIOTT VS YVETTE WALKER
Candidate Opening Statements
What Ideas Do You Have To Bring Economic Prosperity & Revenue To The City?
What Is Your Plan For Dealing With The Homeless & Providing Affordable Workforce Housing?
Why Do You Think You're Qualified To Be Elected & Will You Represent The Whole City?
Do You Agree With Protecting Public Parkland From Being Abandoned, Sold, Traded Or Developed?
Water Rates Have Risen, What Would You Do To Make Sure Water Continues To Flow At A Cost That Is Sustainable?
Candidate

 Closing Statements
---
UPLAND DISTRICT 3 GINO FILIPPI VS RICKY FELIX & IRMALINDA OSUNA
Candidate Opening Statements
What Ideas Do You Have To Bring Economic Prosperity & Revenue To The City?
What Is Your Plan For Dealing With The Homeless & Providing Affordable Workforce Housing?
Why Do You Think You're Qualified To Be Elected & Will You Represent The Whole City?
Do You Agree With Protecting Public Parkland From Being Abandoned, Sold, Traded Or Developed?
Water Rates Have Risen, What Would You Do To Make Sure Water Continues To Flow At A Cost That Is Sustainable?
Candidate Closing Statements 
---
UPLAND DISTRICT 4 CAROL TIMM VS RUDY ZUNIGA & TAMMY RAPP
Candidate Opening Statements
What Ideas Do You Have To Bring Economic Prosperity & Revenue To The City?
What Is Your Plan For Dealing With The Homeless & Providing Affordable Workforce Housing?
Why Do You Think You're Qualified To Be Elected & Will You Represent The Whole City?
Do You Agree With Protecting Public Parkland From Being Abandoned, Sold, Traded Or Developed?
Water Rates Have Risen, What Would You Do To Make Sure Water Continues To Flow At A Cost That Is Sustainable?
Candidate Closing Statements
---
PLEASE UPLAND, I BEG OF YOU, 

REMEMBER, REMEMBER THE 6TH OF NOVEMBER! 
VOTE THEM OUT!!!

 

EXCEPT JANICE ELLIOTT!
---
And as always, I can't thank you enough for reading THE UPLAND REPORT and if you have a comment, question or suggestion, please use the contact form below.