All of District 3 is experiencing Christmas in October! I know a grown man who said he went to his mail box and was so happy, he felt like a little kid who just got a birthday check from his grandma. And what is making everyone so happy, it's a full color, full page, double sided masterpieces taking Gino Filippi to task finally! And anything that Gino has done, Carol Timm has done, as has Debbie Stone. If everyone reading this will forward this to someone else in Upland, Gino Filippi will be defeated on Nov 6th! Let's make sure that happens and let's keep it going so it spreads into District 4, so South Upland finally has a chance to recover. As parts of South Upland look like a 3rd world country and a resident just make a video of an alleyway, where your first guess was it was filmed in Tijuana. 
IT'S GINO DIRTY LAUNDRY DAY!
TIJUANA

OR 

CORRUPLAND?
WHAT DO WE HAVE HERE, ACCOUNTABILITY? 

ALL REGISTERED VOTERS IN DISTRICT 3 ARE RECEIVING THIS!
LET US ALL SING IN UNISON TOGETHER AND REJOICE THIS BLESSED DAY!
TO ADD AN EXCLAMATION POINT TO THE DEVASTATING FLYER ABOVE, GINO FILIPPI CAN BE SEEN BELOW SALIVATING TO GET ON THE AD

HOC

COMMITTEE! GINO WANTED TO GIVE 2 PUBLIC PARK TRACTS AWAY TO LEWIS DEVELOPMENT, SO LEWIS HOMES COULD SELL 675 LOTS TO HOME BUILDERS!
If you DIDN'T know Gino, Debbie, Carol and Sid were trying to give away Cabrillo Park and Sycamore Park for free to Lewis, so that Lewis could have built 2 more major subdivisions with combined 675 units in the City of CorrUpland, in exchange for some soccer fields in a gravel mining operation on the side of the freeway, please see how residents fought back and STOPPED THAT UNCHECKED URBAN SPRAWL! The details of that debacle can be found in these two reports Why Are Developers Running Wild In CorrUpland & We Are The Champions, My Upland Friends!
Upland residents organized, mobilized and fought like hell to STOP Gino Filippi, Carol Timm, Sid Robinson and Debbie Stone from destroying every last blade of grass and open space in the City of CorrUpland. Carol Timm even VOTED to allow 12% of Memorial Park in her own district to be sold so that the parkland could become a parking garage! What does she care, she called Memorial Park creepy and said it has a bad vibe and admitted that she NEVER TOOK HER DAUGHTER THERE, WHEN SHE WAS A CHILD!
And the Daily Bulletin has NEVER written an article that stated Lewis withdrew their proposal on September 24th to take 32 acres of Sycamore Park in District 1 and build 475 housing units there. Yet the Sentinel wrote a masterpiece which was distributed to 12,000 homes in unrepresented District 1. That's because the massive new Lewis subdivision was going to be in District 1 and those residents CAN'T VOTE on Nov 6th! Those 18,000 residents have NO REPRESENTATION ON CITY COUNCIL UNTIL 2021!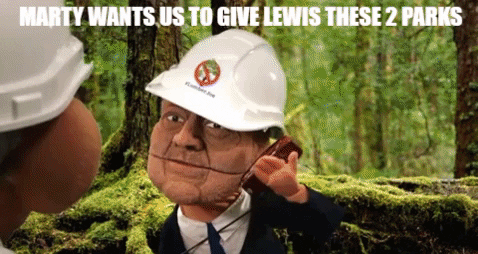 With Gino Filippi running in District 3 and having engaged in conversations were clearly African Americans were being referred to as "Black Monkeys" as seen below and Carol Timm's Campaign is slandering the only Hispanic candidate running against her in a district where Hispanics outnumber all over races by a 20% margin, maybe Upland's catch phrase should be changed from the City of Gracious Living to the City of Racist Living!
 NOW FOR THE MEAT & POTATOES!
---
Got a comment, question or suggestion, please use contact form below.