UPDATE: ISSUE TABLED AGAIN UNTIL MARCH 27TH & FULL UPDATE AT TOP OF PAGE. If you own or rent a home anywhere in North Upland, please show up and protest the construction of a 60′ tall, new 5G cellphone tower installation, to be built inside McCarthy Park. At 60′ feet tall, it will tower over the existing treetops and will be the highest thing seen from North Upland, second only to Mt. Baldy! McCarthy Park is on the corner of San Antonio and 20th Street and surrounding it, are nothing but residential neighborhoods on all sides. This huge new 5G tower and all 5G tech, will use millimeter waves instead of microwaves. Millimeter waves are biologically active and they interactive directly with human skin, specifically our sweat glands. The safety of millimeter waves is completely untested, except by our military, who use millimeter waves in electromagnetic weapons because they interact with human skin and can make someone feel, like they are on fire! Learn what you can do, to STOP the City of Upland's Planning Commission, from allowing a huge 5 story tall, 5G cellphone tower, from being built inside a children's playground and directly next to, a sprawling residential region!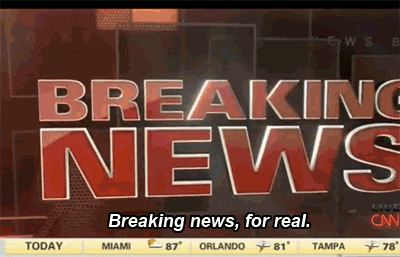 UPDATE: At the 2/27/19 Public Hearing residents learned the City of Upland is working on a licensing agreement right now with AT&T, for the full-scale deployment of 5G DAS Small Cellphone Antennas using millimeter waves, which are totally untested for human safety. These DAS Small Cell Antennas will be installed throughout all residential neighborhoods on our light-poles, in front of every 3 to 10 homes, everywhere. 5G is going to use untapped bandwidth of the extremely high-frequency millimeter waves between 30GHz and 300GHz, when we use only 2 – 8 GHz today. More on DAS Small Cell Antennas and how they work and the risks to human health, are discussed in the main article but if you can't wait, here are links to 2 great articles, here & here.
We live in a time when the employees have more power than our elected officials. City Staff would have told us about this 5G Small Cell Deployment, as a retinue business item in a City Council Agenda, in their consent calendar (with no Public Hearing), when they published their agenda, 3 days before a City Council Meeting. A dozen or so people spoke against the cellphone tower at the 2/27 Public Hearing. I thought I heard the Chairmen Schwary say 18 people spoke, but I can't recall everyone who did. Thanks to Lois Sicking Dieter, who realized AT&T was untruthful about the height of the tower in their rendering, saved the day.
Now AT&T will have to draw the tower to scale and at several different angles and present those drawings to the board next month. This gives residents much needed time to prepare another larger protest and appeal to our Commissioner's sensibilities. At first glance before this development, I had the vote at 4 YES and 2 NO. Commissioners Yvette Walker, Carolyn Anderson and Linden Bruce, all stated they liked how the tower looked and saw zero problems with it. Yvette Walker also publicly stated that the cellphone tower, will increase property values and the audience could hardly maintain their composure.
Also in the audience it was very nice to see Councilmembers Janice Elliott, Ridy Zuniga and Bill Velo. Chairmen Gary Schwary and Commissioner Shelly Verrinder, made it very clear, that they both found many problems with where the tower would be and with how it looks. Robin Aspinall who voted in favor of the tower in January, was awarded the Vice Chair position today, since Bill Velto vacated the board when he was appointed to City Council. Robin Aspinall was tonight's hold out, wanting to see a scaled drawing and NOT a rendering that may be 20′ to 30 ft shorter, than it will actually be.
Aspinall made a motion to get those scaled drawings produced and have the issue tabled until March 27th. Vice Chair Aspinall was very wise in doing so and I am very grateful that she did. Chairmen Gary Schwary also stated he wants AT&T to explore, what other parcels of land are available, including private property, where this tower be built on in lieu of just holding out for prime public parkland. Commissioner Shelly Verrinder, also stated parkland needs to be protected and the 2 of them, are truly planning a better Upland! It has come to our attention, that Yvette Walker had the Public Hearing filmed last night, so we have asked for a copy of that recording. So to be continued and the original report continues below. Please know, everything in light blue, is a link in the orginal report.  
---
McCarthy Park is located on the Northeast Corner of San Antonio Ave & 20th Street in North Upland
McCarthy Park sits on the boundary line of Districts 1 & 2 and is located in the heart of North Upland
The physical address for McCarthy Park is 2040 N San Antonio Ave and this is where, our city is about to approve the construction of a new 60′ foot tall, cellphone tower. And according to Planning Commissioner Yvette Walker, this will be a 5G cellphone tower, which she fully supports. Walker already voted to approve construction of this 5 story tall, cellphone tower once, on 1/23/19! Thank God it tied 3 to 3 and didn't pass on 1/23/19. Since then, Commissioner Walker has even posted a lengthy Facebook statement, about her full support for this proposed 60′ foot tall, 5G telecommunications tower, to be built inside a children's playground, AS SEEN HERE! I know what you're thinking….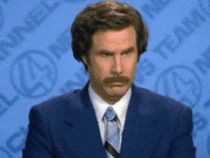 But it's 100% true and myself and many others, found Walker's social media post, most disturbing. Walker actually said in her statement, "Having increased and reliable connectivity increases property values." WOW! In reality, buyers are now getting super savvy about NOT buying homes near cellphone towers and antennas. There are many services now, that do EMF and radiation home testing, before buyers will buy a home, as part of the due-diligence process. Lawyers are also getting super savvy, knowing it devalues existing property values substantially, when cellphone towers go in next to existing residential homes. This fact is explained by an environmental lawyer, in this link, HERE.
Furthermore, everyone needs to know, that no insurance company will insure non-thermal radiation or the wireless devices that omit them. The negative human health effects are exempt from insurance coverage, as they are believed to be caused by a known pollutant, being non-thermal radiation by the entire insurance industry, on an international basis. This now includes homeowner insurance policies, across the board! Here is a document from the FCC's own website, which is quite shocking about this insurance pollutant exemption, HERE!
Plus, all Commercial, Municipal & Utility Liability Insurance Polices, also consider non-ionizing radiation a pollutant as dangerous as lead in drinking water, asbestos, chemical waste, hazardous gas fumes, etc. It's a very sobering fact to learn, that the insurance industry defines pollution as: "Any solid, liquid, gaseous, or thermal irritant or contaminant, including without limitation, smoke, vapor, soot, fumes, acids, alkalis, chemicals, electromagnetic radiation, fiberglass, lead, lead paint, lead pigment, lead in water, lead products or materials containing lead, refrigerants, greenhouse gasses, or any hazardous or toxic substance or waste of whatever kind." That verbiage was taken from Page 10, of this Municipal Policy for the State of Montana, HERE!
The monster 5G cellphone tower proposed at McCarthy Park, will be at least 30′ feet taller than all of the existing trees currently located in this children's playground! Upland resident Lois Sicking Dieter, attended Monday night's City Council Meeting on 2/25/19, to explain to our City Council Members that at 60′ feet tall, that cellphone tower is equivalent to a 5 story building, as every 11 feet, is 1 story! Lois Sicking Dieter would surely know this, as she is a mechanical engineer by trade and used to chair Upland's Park & Recreation Committee.
Like many Upland residents, Dieter strongly opposes any 5 story cellphone towers, being constructed in any children's parks and surrounded by residential homes for miles, on every side. For those that don't know, Lois Sicking Dieter was a finalist for the vacant City Council Seat, which has been now filled by Former Planning Commissioner Bill Velto, on 1/16/19. That January 16th Upland City Council Meeting was so contentious, it is a must see!. So if you missed it, you can watch that CIRCUS for free and the show starts at the 2 hour and 26 minute mark, AT THE LINK HERE!
Better yet, here's a small taste of that meeting! My hat is off to both Councilmembers Janice Elliott and Rudy Zuniga! Upon hearing that the City of Upland DOES NOT NEED A FINANCIAL WATCH DOG, STATED BY COUNCILMEN RICKY FELIX, I ALMOST FAINTED! BUT WHEN FELIX NEXT NOMINATED GLENN BOZAR (Upland's Financial Watchdog), BUT FAILED TO CAST A VOTE FOR GLENN, I WAS SO DISGUSTED, YOU CAN ACTUALLY HEAR ME YELL OUT IN PROTEST "GREAT JOB RICKY!" THEN I WALKED OUTSIDE TO GET SOME MUCH NEEDED AIR! 
The funny thing is, when I tried to re-enter the building a few minutes later, a UPD Officer that I've never seen before, refused to let me back inside the City Council Chamber. Shortly thereafter, Upland resident David Wade, who has the extremely popular FB Page Upland Politics, was also "removed" from the meeting by said Officer. So I was in great company watching the remainder of that meeting, from a window in the pouring rain, with someone who I respect very much.
Everything you want to know about the building of a 5 story, major telecommunications tower at a children's playground, can be found in the agenda packet starting on page 106, LINKED HERE. As you will clearly see, the entire children's park is surrounded by residential homes on all sides. Yet, only a handful of Upland residents, who happen to live within 300′ ft on this proposed monstrosity and utter insanity, received any notification from the City of Upland, AT ALL! And the next VOTE and Public Hearing is scheduled for this Wednesday, March 27th @ 6:30 pm, at Upland City Hall located at 406 N. Euclid Ave. This 3rd Public Hearing is a continuation from the 1st & 2nd Public Hearings, which were held on January 23rd & February 27th, 2019.
Throughout this report, there will be various pictures of McCarthy Park inserted. 
Like most highly controversial issues in the City of Upland, the general public learned about this issue at the very last-minute, when this tower was first voted on, during the January 23rd, PLanning Commission Meeting. And if it wasn't for Irmalinda Osuna's "Call To Action" video below, which someone forwarded to me, I would have never known about this issue, AT ALL! You may recall, Osuna ran for Upland City Council in 2018 and was narrowly defeated by Ricky Felix, when both Felix and Osuna, beat the pants off incumbent Gino Filippi for the District 3 Seat.
The Public Hearing on January 23rd, was my first experience with the Upland Planning Commission. However, having served on a County Planning Board myself in the past, I did know what to expect. And I must say, I was VERY pleasantly surprised by Chairmen Gary Schwary, Vice Chairmen Bill Velto (now City Councilmen Bill Velto) and Commissioner Shelly Verrinder, as they all VOTED NO!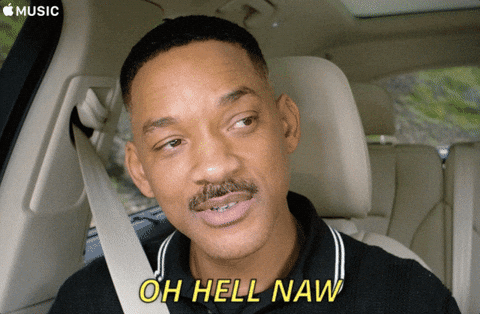 Below are the minutes from the January 23rd Planning Commission Meeting, which starts on page 10. There you can unfortunately read that Commissioners Yvette Walker, Carolyn Anderson and Robin Aspinall, ALL VOTED YES!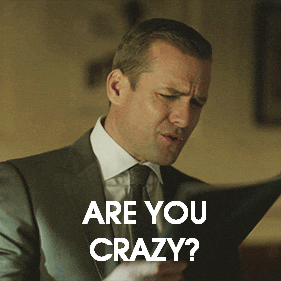 It seems VERY hard to believe that anyone, could be in favor of putting this huge 5G cellphone tower in this highly populated residential region, in the middle of a children's playground! And as a mother myself, this is so highly objectionable on every level imaginable, there are simply no words to summarize my horror, but that never kept me from trying.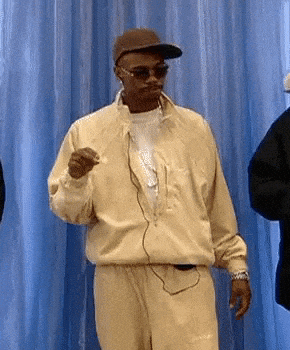 ---
Minutes of the VOTE below; 
This tower tied 3 to 3 and FAILED TO PASS, yet it was added anyway to the Planning Commissioner's next meeting, which is this Wednesday, March 27th. This happened because new Commissioner Linden Brouse was absent on 1/23/19 and Mr. Brouse was needed to break the 3 to 3 tie on 1/23. What is most unfortunate about the meeting on Wednesday 2/27, is that 1 of the 3 people who VOTED NO (being Bill Velto), can't VOTE NO, again. That's because Bill Velto has since been appointed to the Upland City Council to fill Janice Elliott's unexpired 2016 term, for her at-large seat. This is because Janice Elliott won her bid for the District 2 Seat in 2018, beating out Planning Commissioner Yvette Walker.
So as it stands right now, I believe the 60′ foot tall, 5G cellphone tower, is expected to PASS, becoming an eye sore and a human health hazard in Districts 1 & 2 in North Upland, forever hereafter. As we residents try to fight this total insanity, there are a couple of things you need to know. The first thing is that Planning Commission Chairmen Gary Schwary, runs these Planning Commission Meetings, like a Southern Gentlemen. He doesn't cut anyone off in mid sentence, nor does he cut their mics off or threaten them with police removal or arrest.
MASSIVE 60 FOOT,

FAKE TREE,

5G CELLPHONE TOWER!
The 4-5 speakers who found out about the 1st Public Hearing on 1/23, in time to speak out against this 5G Tower, where actually told by Planning Chairmen Gary Schwary, to please finish their sentences and their thoughtful remarks, even after their timers starting beeping at the podium. This was one of the most refreshing experiences I've ever witnessed at an Upland Municipal Meeting. The second thing you need to know is, the 1996 Telecommunications Act, prohibits the Planning Commissioners from considering human health effects, when approving or denying cellphone tower installations. However, many boards throughout California and elsewhere, are now saying to hell with that and are openly discussing and considering human health effects, the 1996 Telecommunications Act, be damned.
What our Upland Planning Commissioners can "legally" consider when voting no is, how ugly and unsightly a 60′ foot tall, fake tree cellphone tower will be, inside a children's park and smack in the middle of nothing but North Upland residential neighborhoods, on all sides. The fact that 3 of our current Planning Commissioners currently believe, this monstrosity will be a beautiful addition to our neighborhoods, leaves me to believe, THEY DO NOT HAVE THE BASIC COMMON SENSE NECESSARY, to be Upland Planning Commissioners!
Also in attendance at Monday night's City Council Meeting on 2/26, was another Upland resident who also opposes this lunacy. A Ms. Lopez spoke to our City Council Members, to try to get this issue out to the residents watching on television or live streaming the City Council Meeting, at home. Below is a rending that Ms. Lopez and Lois Sicking Dieter, both presented last night, to depict how a 60 foot tall fake tree cellphone tower, which was drawn to scale, will look in the middle of this children's playground. You can clearly see in the video to follow, our city clerk tied many times to reduce the size of tree below, on the overhead projector, by cutting off the top of it. It was truly unbelievable!
VIDEO OF THE LOPEZ PRESENTATION, FROM MONDAY NIGHT, IS BELOW! 
And just because our Planning Commissioners can't "legally" consider the now well-known human health dangers, doesn't mean they should stick their heads in the sand and ignore them. Our Planning Commissioners who voted yes on this, thanked AT&T profusely on 1/23/19, for making this tower look like some giant Avatar Home Tree feature, which will tower 3-4 stories above all the existing trees in this residential region.
If our Planning Commissioners don't know how to make a competent argument, about the absurdity regarding the aesthetics of this 60′ cellphone tower, then they need to read how Mt. Baldy did it! As Mt. Baldy residents successfully fought back Verizon, when Verizon tried to put fake tree cellphone towers, in that community. This judgement from a Superior Court Judge who agreed with the residents living there. It will tell Upland Planning Commissioners everything they need to know, to do the same thing. I truly admire those Mt. Baldy residents so much, who fought so hard and won in their efforts, to Keep Baldly Wild.
---
And just because our Planning Commissioners can't consider the human health concerns, as part of their decision-making process, does not absolve them from knowing what the hell the human health concerns are! So to enlighten our 3 Planning Commissioners, who want this tower built in the most densely populated area of North Upland and within mere feet, of Upland children playing at their neighborhood park, I do hope they are reading this. Because it is simply inexcusable that they are not trying to educate themselves, as to why scientists and medical doctors across the globe, now believe non-thermal radiation is anything but safe for human beings!
IN THE AGENDA PACKET THERE IS A RESOLUTION FOR APPROVAL, THAT OUR PLANNING

COMMISSION CHAIRMEN IS EXPECTED TO SIGN,

WHICH HAS THIS BOGUS STATEMENT IN IT!
The statement above is NOT a finding of FACT! Why is our city's staff working so hard against the residents? The international avalanche of medical and scientific peer-reviewed evidence, proving that non-thermal radiation is harmful to human beings, can be found in these 3,600 recent medical & scientific studies, which were delivered to the United Nations by authors from ten countries, holding medical degrees (MDs), PhDs, as well as, MsC, MA or MPHs. "Among the authors are three former presidents of the Bioelectromagnetics Society, and five full members of BEMS. One distinguished author is the Chair of the Russian National Committee on Non-Ionizing Radiation.  Another is a Senior Advisor to the European Environmental Agency."
But to fast track our Planning Commissioners education, a great place to start is with the work of  Dr. Martin Pall, Professor Emeritus at the School of Molecular Bio-Sciences, at Washington State University and author of numerous scientific papers. Dr. Pall's research regarding non-thermal radiation being the cause of autism, alzheimer & sterility, where he fears reproduction could go to zero, in what even Newsweek has called an ENVIRONMENTAL CASTRATION CRISIS, will be summarized below.
Environmental Castration, Newsweek Article, US MALE INFERTILITY CRISIS
Not only have scientists theorized that non-thermal radiation could degrade semen, leading to weak sperm and immobile sperm, but now Molecular Bio-Scientist Dr. Martin Pall, has conclusively proved this and worse, he proved it caused total sterility in mice in less than 5 months at levels far below, our current safety standards.
---
---
The pictures below are of cells. The 2nd & 3rd cells are known as "cell comets" because of their streaming tails. The 2 and 3 cells are medically known as apoptosis, meaning cellular death. The 1st picture is of a healthy cell, where the 2nd picture is a cell after 1,600 chest x-rays & the 3rd picture, is after 24 hours of exposure to a cellphone. Think about what is happening on the side of your head, where you hold a cellphone next to your ear, which is essentially A HOLE IN YOUR HEAD!
And what is even scarier than cellular death from our cellphone exposure, is this article explaining what 5G is and exactly how it works! If you read the article, you will learn that 20,000 5G satellites, will be placed in space starting this year, to beam millimeter waves back to the earth. Then, massive new 5G cellphone towers using millimeter waves, will be erected in cities dumb enough to allow that to happen, like the City of Upland is hoping to do on Wednesday night.
And as bad as all of that is, the final insult will be small DAS cellphone antennas, will be installed onto our city light-poles, every 300 feet or less, throughout every residential neighborhood. Experts expect there to be a cellphone antenna on city light-poles, using millimeter waves installed every 3 homes, throughout all residential neighborhoods, when cities approve this 5G deployment. The best description of 5G that I've heard, is that it is for machines, not people. I've read people will barely be able to notice faster speeds, but machines, like autonomous self driving cars, plus all of the other AI devices, will be able to fully function autonomously because of 5G.
---
If you could see the electrosmog in your own home, you would be shocked!
If you could see it when you leave your home, your shock would become horror! ---
Experts have known for years,

 if you insert a cordless or cellular phone inside a beehive, colony collapse is what occurs

and the world is rapidly losing all of its pollinators.
---
Yet 3 of Upland's Planning Commissioners are ready to roll out the red carpet and offer up a children's playground to the wireless industry, to construct a 60′ tall, 5 story 5G cellphone tower, when those commissioners have no earthly idea what 5G is, nor the long-term impacts on human health and public safety, within our community! I have heard it stated by experts, that radiation levels have increased many millions of times in our country over the last 50 years and that was before, the coming 5G rollout.
And CANCER CLUSTERS are well established FACTS, for people residing AROUND CELLPHONE TOWERS!
---
Here is a LINK to a US Naval Medical Research Institute Report from 1971, showing 127 negative health effects from non-thermal radiation exposure including death! The report cites 2,300 scientific studies that prove biological harm and for over 48 years, our Government has never told the public! 
Why not the hell not, is the question to be asking ourselves right now. The answer was found through the Freedom of Information Act, in a US Defense Intelligence Agency Document, which confirmed the Naval Medical Research institute's Report above and went on to state:  "If the more advanced nations of the west are strict in enforcement of stringent exposure standards, there could be unfavorable effects on industrial output and military functions." Here is a link to the Legal Declaration of Dr. Barrie Trower – A Microwave Warfare Specialist during the Cold War, who explains this history in great detail.
Since 1971 conclusively, our government has known that non-thermal radiation causes substantial biological harm to humans, including death and the first case of Microwave Sickness was documented by our military in 1932. Yet, the exact biological process which is induced by our exposure to non-thermal radiation, which causes said catastrophic biological harm in humans, was largely unknown. So they knew it was happening, but didn't know how it was happening.
Enter, Dr. Martin Pall – Professor Emeritus & Molecular Bio-Scientist, who has discovered the exact molecular, cellular process, that is causing this catastrophic harm and permanent damage to human beings from their exposure to non-thermal (does not heat skin and supposedly safe) radiation. This cellular mutation happens to all of us, immediately and can be observed microscopically, within just five seconds of our being exposed to non-thermal radiation. Dr. Martin Pall's discovery of is of such importance, I can never do it justice, so below is Dr. Pall's 30 minute lecture explaining his findings.
Dr. Pall Reveals His 5 Worst Case Scenarios, from Non-Thermal Radiation Exposure;
The Autism Epidemic is caused by Non-Thermal Radiation.

Neuropsychiatric Effects.

Sterility & Spontaneous Abortion, where Reproduction Goes to ZERO.

Huge Number of Germ Line Mutations.

Epidemic of Premature Alzheimer's Disease.

---
Dr. Pall's lectures at Autism Conferences, explaining how he believes that non-thermal radiation is responsible for the Autism epidemic.
And I do believe he is correct. In the 1970's, there was a 1 in 10,000 chance of a child being autistic. After 1996 with the passing of the Telecommunication Act, the odds of having an autistic child, rose to 1 in 46. Now, MIT is predicting by 2025, HALF OF THE CHILDREN BORN IN THE US WILL BE AUTISTIC, says Dr. Stephanie Seneff, Senior Research Scientist at the MIT Computer Science & Artificial Intelligence Laboratory. I know families today, that have multiple children on the autism spectrum. In the 1970's and 1980's, before cellphones, this is statistically and historically, impossible!
As Dr. Martin Pall explains, our bodies are electrical and when we are exposed to non-thermal radiation, it triggers an electrical response from our cells, causing our cells to open specific channels inside them. These cellular channels are called Voltage-Gated Calcium Channels, (VGCCs) for short and when exposed to non-thermal radiation, those channels open and allow excess calcium to flood into our cells and this excess calcium within our cells, is what causes this biological harm.
The result of this is so catastrophic and horrifying, it takes some time to reconcile and come to terms with, exactly what is happening because of non-thermal radiation to mankind. Dr. Martin Pall is the preeminent genius of our time and he is highly revered in academic circles worldwide. I believe it will be Dr. Pall's research that will someday be responsible for enacting global safety standards reform, regarding non-thermal radiation exposure limits. I pray that reform happens before we collectively suffer the consequences, which Dr. Pall's states, "Sounds very much like hell on earth, as (EMF) fields attack our health, our brain function, the integrity of our genomes and our ability to produce healthy offspring."
All of Dr. Pall's research findings of biological cellular mutations, happen at levels so far below our current safety standards, it is hardly even fathomable. Please keep in mind that our county's standard of safety, is based on cooking and heating tissue and absolutely nothing else. Please know our country's safety standards are 500 times higher, for what our daily exposure limit to non-thermal radiation can be, than all other industrialized countries of the world, including China. Russian safety standards are 1,000 times less exposure, to non-thermal radiation daily, than here in the US and Austria's standards, are 10,000 times less radiation exposure daily, than what our country's currently allows us, to be exposed to.
---
Furthermore, country's like France, have already heeded the research finding of Dr. Pall and others and have passed strict new laws 
and regulations regarding wireless devices and public exposure, such as;
---
Environmental Health Trust was sent a report about France's new national law regulating electromagnetic field exposure. The report was authored by Professor Annie Sasco, MD, DSc, who is the former Cancer Prevention Chief of the International Agency for Research on Cancer. Dr. Annie Sasco's report is below:
"On January 29, 2015, the French National Assembly made history by passing a new national law to reduce exposures to wireless radiation electromagnetic fields.
WiFi Banned in Nursery Schools:

 WIFI and Wireless devices will be banned in  "the spaces dedicated to home, to rest and activities of children under 3 years".
WiFi Minimized in Schools: In schools for children up to 11 years, WIFI routers should be turned off when not in use for pedagogic purposes.

Schools Will be Informed:

 The board of the school should be informed when new tech equipment is being installed in schools.
Cell Tower Emission Compliance Will Be Verified: A decree will define the limits of emission of equipments for electronic communications or transmission to which the public is exposed. These values can be verified by accredited organisations and results will be made accessible to the public through a National Radiofrequency Agency.
Citizens Will Have Access to Environmental/Cell Tower Radiation Measurements Near homes: Every resident may get access  to the results of measurements for their living space. Conditions of information of the public as well as involvement of the local authorities are specified as are the steps to follow in case of disagreement.
Cell Antennae Maps For the Country: A description and map of the places with atypical (higher than the limits) places will be conducted at regular intervals with follow up of the actions being taken to limit the exposure. A map of all antennas will be produced for each town
Continued Evaluation of Health Effects: The National Radiofrequencey Agency will be in charge of surveillance and vigilance, evaluating potential risks and setting up scientific research, including information on health effects.
SAR Radiation Labeling Mandated: The SAR of cell phones must be clearly indicated on the package.
Information on Reducing Exposures Mandatory: Information on ways to reduce exposure will be detailed in the contents of the cell phone package. .
WIFI Hotspots will be Labeled: Places where WIFI is provided should be clearly marked with a pictogram.
Advertisements Must Recommend Devices That  Reduce Radiation Exposure to the Brain: Advertising for cell phones should clearly indicate the recommendation of hand free kits for protection of the head of the user and it will be included in the package. Advertising for cell phone not accompanied by such a kit is forbidden. Companies in violation will be fined 75,000 Euros.
Children Must Be Provided Protections: At the request of the buyer, equipment reducing cell phone radiation exposures to the head for children less than 14 years should be provided.
The Public Will Be Informed: Within a year, a policy of information on awareness and information on a responsible and reasonable use of cell phones and other apparatus emitting radiofrequencies will be set up.


Belgium, Spain, Israel, Australia, Italy, Switzerland, Germany, Austria, India, Finland, Cyprus and more, are doing the same thing, as seen

here! 

---
And what is our Planning Commission doing to protect us?

They are about to allow a 60′ foot 5G cellphone tower to be constructed in the middle

of densely populated residential area, inside a children's playground! 
---
Millimeter waves are used in 5G and are biologically active and interactive directly with human skin, specifically our sweat glands!
The fact that millimeter waves are biologically active is so well established, our military uses millimeter waves in electromagnetic weapons. This is because millimeter waves interact directly with human skin and our military has successfully found a way, to use millimeter waves to make people feel like they are on fire. 5G is going to use untapped bandwidth of the extremely high-frequency millimeter waves between 30GHz and 300GHz, when we use only 2 – 8 GHz today.
If you want to hear more doctors confirm everything reported above, knock yourself out by watching this playlist of 19 medical and scientist talks, by medical doctors and scientists reiterating the facts above, below. In the 1st video, the speaker is a cardiologist, who believes half of all chronically ill people, are chronically ill because of NON-THERMAL RADIATION EXPOSURE!
PLEASE, UPLAND RESIDENTS, PLEASE SHOW UP ON WED NIGHT TO PROTEST
CELLPHONE TOWERS

BEING BUILT IN RESIDENTIAL NEIGHBORHOODS & ERECTED INSIDE CHILDREN'S PLAYGROUNDS!
Please forward a link to this Upland Report, to any residents you know, especially if they live above the 210 Freeway. Please come to 406 N Euclid Ave at 6:30 pm on Wednesday night 3/27, to speak out against our city putting anymore cellphone towers, in our children's playgrounds. We need to get as many resident's voices against this disturbing tread, on the public record. Upland Planning Commissioners and our city's staff, should NOT put the monthly revenues generated by these long-term land leases of public parkland, to every telecom provider that exists, before the health and safety of its unsuspecting residents and most importantly, Upland's children.
At this time, no one knows how to contact any of our Planning Commissioners, except to say, that a few of them (except Commissioner Linden Brouse) are on Facebook! If you want to try to find them on Facebook, try these FB Pages for Yvette Walker & Carolyn Anderson, who both voted for the cellphone tower on 1/23 and were ready to do so again, on 2/27. Commisioner Robin Aspinall also voted for the tower on 1/23 and I am unable to find her on Facebook. Because of this, your attendance Wednesday night, March 27th is absolutely vital. I have attempted to reach both Yvette Walker & Carolyn Anderson, on their FB Pages, screenshots below. Thank you so very much, as always!
---
Below Is Private Message Sent To Carolyn Anderson On Her Facebook Page, HERE.  
---
The Below Posted On Yvette Walker's FB Page, On Her Post, About This Issue & Can Be Seen, HERE, Unless She Deletes It:
---
Got a comment or question, please use the contact form below.