Well here we go again everybody, another Upland City Manager was hauled into a closed session on the morning on March 4th, between 7:30 and 8:30 am for an "employee evaluation." Three Union Presidents attended that meeting to speak about a city manager who they allege is guilty of committing these offenses which include; harassment, serial bullying, bribery, retaliation, violating and breaking labor laws, creating a hostile work environment, intimidating employees, allowing employees to be physically battered at work and then claim, Vagnozzi tried to suppress evidence and witness testimony.  Let me try to make this more clear, BOTH UPD UNIONS HAVE VOTED 100% NO CONFIDENCE IN OUR CITY MANAGER! Also in this report are the shocking events which took place during the Upland City Council Meeting on February 25th, which were so bizarre I haven't even wanted to think about them, let alone write about them! The videos speak for themselves and if you NEVER read another Upland Report ever again, I beg you to please just read this one.
---
FUN FACT:

 UPLAND POLICE OFFICERS ASSOCIATION VOTED 100% NO CONFIDENCE

IN UPLAND CITY MANAGER

JEANETTE VAGNOZZI
Please know, I started writing what we'll call the "original report" the night before Vagnozzi's employee evaluation which took place on March 4th, at 7:30 in the morning.  In the original report which will follow this scathing added statement, you'll find the normal tone for most of my reports, which is a mix of fun and fact, always blended with a little bit of funny. But right now I feel the opposite of funny, which is fury. I was just about to wrap this report up and publish it when I learned about a video of the public comment section from Vagnozzi's evaluation, which had been live streamed on Facebook. So I contacted the resident who had filmed the meeting and he emailed me a Dropbox link of his footage. So I decided to take the extra time needed to watch that video and see if there was anything else, I should incorporate into this report.
FUN FACT:

UPLAND EMPLOYEE ASSOCIATION VOTED 92% NO CONFIDENCE

IN UPLAND CITY MANAGER JEANETTE VAGNOZZI
I am now so glad I stayed home to finish writing the original report, verses attending that meeting where I would have been forced to witness multiple residents and city employees being victimized, while our Mayor tyrannically tried to keep their stories suppressed. The video below shows a disgusting show of force in what can only be called, an obscene abuse of power. There was 30 minutes of testimony from city employees and several residents who showed up at 7:30 in morning, so that they could sign up to speak, to Upland's City Council. The behavior exhibited in the video below is an utter abomination.
PLEASE NOTE AT THE 7 MINUTE MARK IN THE VIDEO BELOW, AN UPLAND EMPLOYEE IS ALLEGING VAGNOZZI HAS BRIBED HIM TO STAY SILENT, AFTER HE WAS "PHYSICALLY BATTERED" BY ANOTHER EMPLOYEE, WHERE SHE DID NOTHING ABOUT IT, ACCORDING TO HIM!
When you watch the video below you will hear (3) Upland Employee Union Presidents speak about a city manager they accused of committing the following offenses; harassment, serial bullying, bribery, retaliation, violating and breaking labor laws, creating a hostile work environment, intimidating employees, allowing employees to be physical battered at work and then accused Vagnozzi of suppressing evidence and eye-witness testimony. 
One of Vagnozzi's recent retaliatory acts was alleged to be on January 19th, 2019. That is when an union board member reports that he was physically battered at work. His testimony starts at the 7 minute mark in the video below. He is accusing Upland's City Manager & Upland's Human Resource Director, who are both Jeanette Vagnozzi, of doing nothing about him being physically battered. He informed the city council that Vagnozzi had, "Violated labor laws, broke labor laws, failed to provide a safe environment for her staff and this was not a mistake. It was not because she didn't know better. She intentionally did this because of Ms. Vagnozzi's disdain for me, due to my actions as a union representative." He closed his moving testimony by claiming that Vagnozzi was now bribing him, trying to suppress his story.
PLEASE WATCH THIS VIDEO BEFORE READING ANY FURTHER,

SPECIALLY WHAT HAPPENS AT THE 7 MINUTE MARK!
Many Find It Ironic That Upland's City Manager 
Teaches A College Business Ethics & Leadership Course,

Yet Has A 
Workforce Who Has Lost ALL

 CONFIDENCE

In Her And Alleges She Serial Bullies Employees & Is Retaliatory To Them!
FUN FACT:

UPLAND POLICE MANAGEMENT ASSOCIATION VOTED 100% NO CONFIDENCE

IN UPLAND CITY MANAGER JEANETTE VAGNOZZI
I now understand why the 3 Upland Union Presidents who attended Monday's meeting on March 4th, to speak for the untold number of city employees who this is happening too, are Union Presidents. This is because they are strong leaders who are capable of standing up to this kind of tyrannical power structure, that has just crossed the line called gestapo. The majority of residents now believe our city employees are being victimized, serially bullied, harassed, mentally abused and are in REASONABLE FEAR EVERYDAY! 
This is now so well-known, fully documented and widespread, that city hall is going to get everyone in power, slammed with a class-action lawsuit. Please allow me to remind everyone, that the city council members that are doing NOTHING about any of this but allowing it to continue, are subjecting themselves to being named in their official capacities as city council members, but also named as individuals, who can be held personally and financially liable, for their lack of appropriate action!
Let me make one thing crystal clear. I believe every single account from the multitude of city employees, who are reporting this behavior is indeed happening to them. I believe them 100% because everyone already knows, that the only reason I ever joined social media was to make known and defend myself from similar types of experiences and chronically bad behavior. I also decided to report those issues to our former city council  and to petition them for their intervention and assistant.
THAT WENT AS WELL FOR ME, AS IT DID FOR THOSE 3 UNION PRESIDENTS!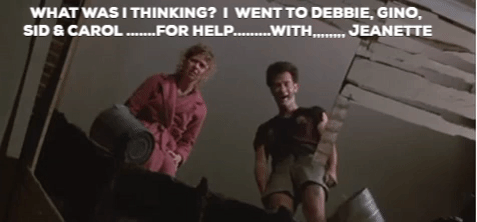 Upland Employees

 Can File a Retaliation & Discrimination Complaint with the Department of Industrial Relations, HERE
I totally understand how our city employees feel and I stand behind them and with them, come what may! Make no mistake, the way I was treated is the very reason there's an Upland Report today. This city cartel has a long and sorted history of treating residents and employees exactly like this. The brave city employees who are reporting egregious behavior and are begging for help, those are people who deserved to be believed and who need our support.
I have one glaring question which is,

WHY WON'T SHE  JUST GO AWAY??? 
---
THIS WAS THE ORIGINAL REPORT, BEFORE I LAID MY EYES ON THAT DISTURBING VIDEO!
The last week in Upland has been reminiscent of those juicy and chock full o'nuts, old city council meetings of yesteryear. For those that don't know, we had a city council meeting on Monday on February 25th, which was mind-blowing and so old school style, it was completely wild and crazy, as only Upland can be.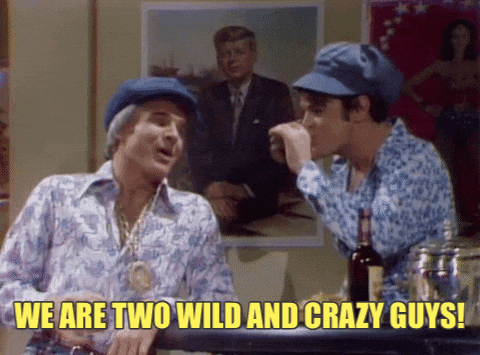 But only (4) days after that regularly scheduled meeting, Upland residents discovered a notification on the city's website informing them that there would be a special meeting of city council for the purpose of going into closed session, to evaluate the job performance of our 3 month old city manager. Upland residents and local employee union groups alike were elated and hopeful that Jeanette Vagnozzi, who is arguably one of Upland's most unpopular city managers in the city's sorted history, would be put on administrative leave. When city council emerged from their closed session, our city attorney was mute and offered no information and closed the meeting around 8:15 in the morning.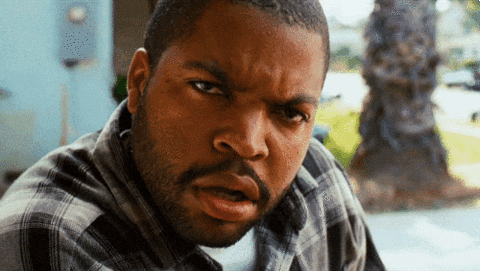 DON'T WORRY ICE CUBE, EVERYONE IS CONFUSED! 
Jeanette Vagnozzi became Upland's City Manager on Nov 26th, 2018, when the outgoing council forced their will upon their replacements, in what was that final middle finger to everyone in our town. They also provided ironclad legal language in Vagnozzi's last minute city manager's contract, (thanks to City Attorney James Markmen), which prevented our new council from being able to fire her for 90 days, without handing her half of her annual compensation package which is appropriately 311,000.00. Vagnozzi's employment contract starts on page 96, at the link here. 
The contract has a clause which requires our new city council to keep Vagnozzi on for 90 days after the date, that our new city council was sworn in. If they fail to do that, the contract stipulates they will have to pay her a 6-month severance package and give her half of $311,000.00. What is most disgusting about this is the employees she reigns over, have NOT received a cost of living increase for 11 years. Should our city council decide that 164 employees (out of a total of 202) are more important than the 1 employee who is reigning over them that they have ZERO confidence in and never will, be more important than keeping the her for the full 90 days, then it will cost us a $157,027.00 and most of us, can live with that!
Her 6 month severance package will look like this; $102,683.99 which is 6 Months of Base Pay + $6,753 Medical + $9,241.56 Contribution To 457 Plan (Equivalent To 401k) + $24,879.96 Leave  + $2,150 Car Allowance = $145,706.00, plus, the required contribution to her CalPers (retirement fund), means Upland pays out approximately $11,321.02 MORE, to get her to go. Yet, despite our city employees that she manages not having received a cost of living increase in 11 years, they would consider that $157, 027.00 payout, money well spent and frankly, so would I.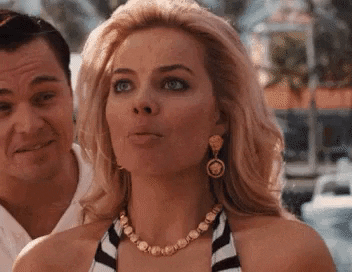 Yes, Margot Robbie, I am being deadly serious unfortunately and we need the Suicide Squad up in here, to save the City of Upland, from the City of CorrUpland. I know many people are thinking that her 90 days is up on March 10th, since our new council was sworn in on December 10th. However, the council vacancy created when Janice Elliott won her district 2 seat, was only filled on January 28th, when council appointed the Vice Chairmen of the Planning Commission, Mr. Bill Velto, to serve out the remaining 2 years left on Janice's 2016, at-large term. My friends, that has started the 90 day period over again and the new 90 days, is now based on the date of 1/28/19.
Be that as it may, that has not prevented 3 of our 4 city bargaining unions, that represent the 202 +/- city employees from protesting wildly bi-weekly, at each and every council meeting, since the new council took office on 12/10/18. There are 4 employee unions in Upland that are comprised of various groups and those include the Upland Employees Association whose President is April Flores, the Upland Police Officers Association whose President is Officer Nick Peelmen, the Upland Police Management Association whose President is Sergeant Moe Duran and finally, the Upland Mid-Managers Association.
To help clarify what is going on here, there are only 22 city employees in the Upland Mid-Managers Association. Whereas, the lion-share of our city employees belong to the Upland Employees Association and the rest fall into either of the UPD Unions, being the Upland Police Officers Association, or, the Upland Police Management Association, at least that is how I understand it today.  If I am incorrect, I welcome the chance to speak with April Flores from the employees association, so she can correct me and so that, I can have the privilege of interviewing her. As it stands today, 3 of the 4 employee unions, which represent all of the city employees except 22 mid-managers, have VOTED NO Confidence regarding City Manager Jeanette Vagnozzi. This no confidence vote reflects 92% of the Upland Employee Association Members, 100% of the Upland Police Management Association Members, as well as, 100% of the Upland Police Officers Association Members. 
Those employees have not received a cost-of-living increase in 11 years and no one can blame them for this mutiny. Our 164 city employees are demanding that our city council do something immediately, about their hostile working conditions under Vagnozzi. According to them, the hostility and retaliation are so out of control, there is zero possibility of putting this back together working under her, ever again. It is important to know that on January 14th, April Flores – President of Upland's Employee Association spoke to our city council and told them that a 92% Vote of No Confidence had occurred regarding their faith in Jeanette Vagnozzi.
Yet, here we are and our city council still can't take even decisive action, in anything close to a timely fashion. That No Confidence Vote happened nearly 2 months ago and pretty soon, our city council is running the risk that our city employees are going to lose all confidence in them.  Our city employees believe this situation has eroded to the point that it is completely un-salvageable, intolerable, unbearable and completely unacceptable. 
It's Either Going To Come To This,
OR MORE LIKELY, TO THIS!
Another hot-button issue for our city employees, is that they are trying to have their chosen nominee appointed to their Upland Employee Review Board. That board will oversee how employee disputes and conflicts are handled and resolved in the City of Upland. For nearly four months, 3 of the 4 employee unions have provided our city hall staff with the name of their chosen nominee for that review board. That resident is Steve Bierbaum, who was a public employee for 34 years. Bierbaum worked as a federal, city and public safety employee and was both a Fire Captain and a Police Officer.
At the last city council meeting on February 25th, it was mentioned numerous times that 164 city employees from 3 of the 4 city unions, had chosen Steve Bierbaum to represent them. Normally, if 164 people voted for a representative and only 22 people didn't, the 164 people would get their representative that they wanted. You know, that's a little thing called democracy.
But not in the City of Upland because instead of this being a no-brainier for our city council, unfortunately, it is another glaring case where our employees get no voice, at all. Mr. Bierbaum needed to secure 4 out of the 5 city council votes, to be appointed to the review board. Bierbaum only received 2 votes from Janice Elliott and from Rudy Zuniga. There is a video below of how this went down and in hindsight, when there is zero discussion about a motion, it is going to fail. Instead of Debbie Stone asking if the council members on her right had anything they wanted to say or discuss before they voted, all she did say was, let's vote! This employee review board seat has been vacant for 4 months, yet our city council has delayed it for another 2 weeks, before they vote again on March 11th.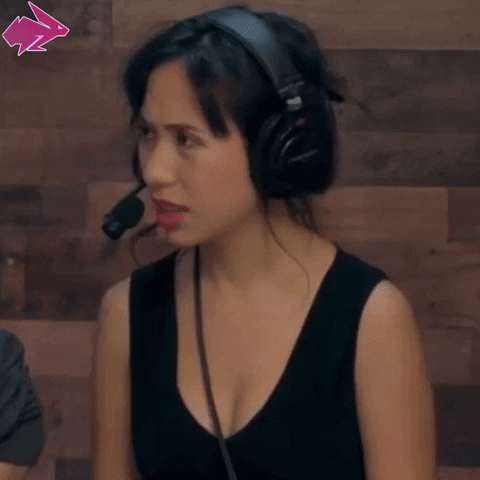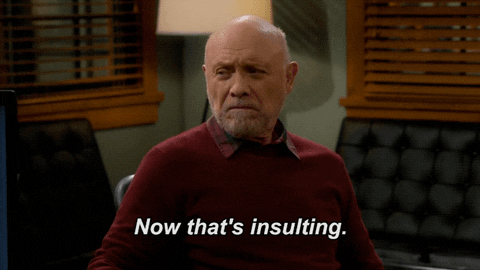 The discussion between all 5 council members after Mr. Bierbaum failed to receive 4 votes, was enlightening to say the least. Honestly, I can not say that I was surprised by the performance of Councilmen Ricky Felix. Readers of The Upland Report will already know that my opinion regarding Ricky Felix changed, the week of Thanksgiving.  You can read about all the reasons why that happened, at the link,  I have spent the months of December, January and February not writing a word here, as I was trying to allow this new council to get their sea legs.  
My self imposed silence is over and Mr. Felix's performance on February 25th, appeared to shock the hell out of nearly everybody in attendance. This included representatives of Ford of Upland. If we are being completely honest here, Mr. Felix either failed to comprehend basic English, or he was not listening during what would be 12 minutes of public testimony, at the beginning of the meeting. What is far more probable, is that Mr. Felix is being untruthful about pretending not to know, that 164 city employees had wanted him to appoint Mr. Bierbaum. I am providing a video of the testimony of our city employees below, that somehow Ricky Felix completely failed to hear. I simply cannot believe that. What I believe is he chose to ignore it. 
Please review the videos above and below to form your own opinions, regarding Ricky Felix. 
Mr. Felix, Can You Hear Us Now???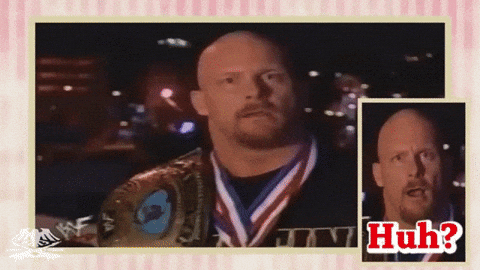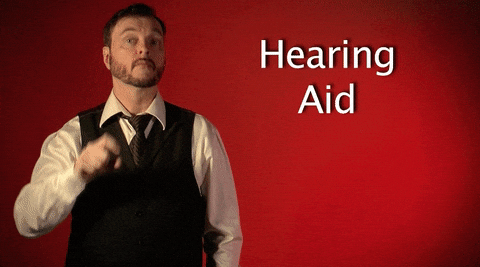 Mr. Felix also seems to have ignored what Officer Moe Duran had to say, as well.. Moe Duran is President of Upland's Police Management Association. Duran spoke to city council a week ago today, to make sure they were aware that the two-year stalled labor negotiations, have had a $450,000 price tag to date. Presumably, all of that money has gone to the lawyers, as the city employees haven't received one red cent. Plus, city hall is refusing to tell any of them where the $450K, has gone to. Officer Duran strikes me as someone you'd be compelled to listen to, when he is speaking directly to you. He reminds me of a police officer you'd expect to see on the streets of NYPD and not UPD. Duran needs an agent because had he known to show up to the casting calls for the Sopranos or Gotti, Moe would be in movies and no longer at UPD.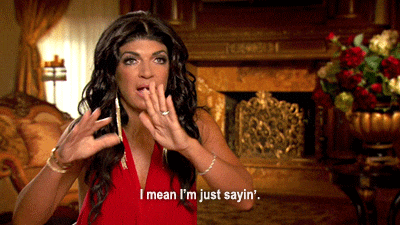 I am NOT being mean, but I'm just saying, seriously Moe, get yourself a copy of The Ross Report and get yourself an agent. Again, here are Duran's comments below so you can see for yourselves, if Duran doesn't look like the type of police officer, who would know how to handle a bunch of wise guys.
I know what you're are thinking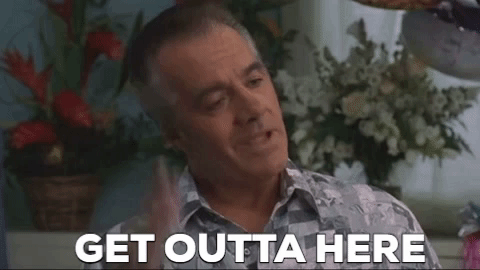 With as disappointing as Ricky Felix's performance was up until this point, OMG, he was just getting started. What Felix did next was of such shock value, it is still the talk of the town today and that talk is not good. Out of  all the issues for Mr. Felix to firmly take a stand on, this was not a good choice. Shockingly, Mr. Felix choose to go after Upland Ford like UPD's K-9 Rudy goes after a criminal. Which everyone can see on K-9's Rudy Facebook Page, here. 
I do know that Mr. Felix doesn't drive a Ford, so maybe it's no harm, no foul. On second thought, I bet Upland Ford folks, think's it was foul. It seems that Felix shares the same level of hostility towards Ford of Upland, as he does for Glenn Bozar. You may remember that Ricky Felix said on 1/16, which was he couldn't vote to appoint Glenn Bozar, to Janice's vacant council seat. When asked why not, Ricky recalled the 1st time he ever talked to Glenn and apparently, Felix had called Bozar and did not like what Bozer had to say, back in 2016.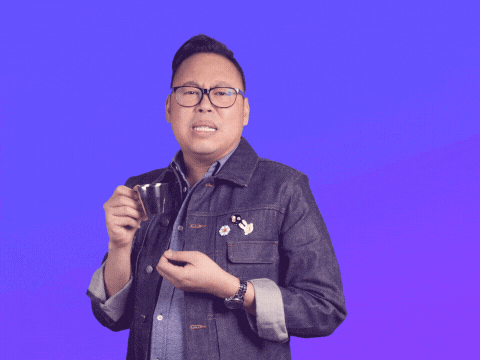 At the time, Glenn was in the middle of a contentious mayoral race against Debbie Stone.  Felix posed a question to Glenn being, "What advice would you give me, now that I've decided to run for City Council?"  To which Bozer replied, " You should get a consultant."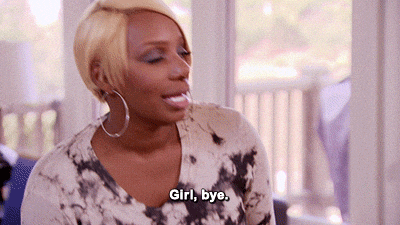 Seriously, that is exactly how Felix retold the tale on January 16th. That bizarre video is below. Ironically, with what Felix has now done to Ford of Upland on February 25th, it makes me wonder what Ford of Upland, ever did to him.
THE ANSWER IS

N-O-T-H-I-N-G!
The general public is now thinking that Ricky Felix holds grudges for extended periods of time and he is being described as passive aggressive. In the Upland Ford video below, the city is offering a sales tax sharing agreements to companies that are investing multi-millions of dollars in building new commercial projects, in the City of Upland. A few of these projects are located in North Upland and are visible when driving the 210 Freeway, at the Campus exit. These sales tax sharing agreements, in a nutshell means that Upland is offering to share a portion of the sales tax these businesses pay to Upland and will give a portion of it back, to the businesses.
The amount of sales tax that Upland will reimburse to those businesses participating in a sales tax sharing agreements, is a fixed number and it may take 20 years for a businesses to get their share, of the sales taxes they paid, to our city. These sales tax sharing agreements help offset the cost of commercial construction, which is a multi-million dollar endeavor. This is a common practice for cities to use, when trying to attract more businesses, to come to their towns.
If Ricky Felix has this much zest and vigor about commercial construction projects, maybe he should have applied to the Upland Planning Commission instead of running for city council, twice. Ricky Felix's behavior was inappropriate and unnecessary. It was embarrassing and it will be hard to forget for everyone who witnessed it. Here is a video of his poor performance again, so you can decide for yourself, what do you think about the job Ricky Felix is doing? Considering that Felix brow-beat Ford of Upland for 30 minutes publicly, for nothing more than having a legitimate and incredibly expensive construction delay, I think residents aren't getting what they expected out of Felix, nor really anything even close to it. 
I've known that Ford of Upland was building a new location off the 210 Freeway in North Upland for quite some time. That is because I try to stay on top of everything going on in Upland so that ,I can report it back to you good people. What I had assumed was that Ford of Upland would only have one location in Upland. I thought Ford of Upland would be relocating from Foothill Blvd, to their new location off the 210 Freeway. Sometimes situations like that can  be problematic regarding what to do with a vacant dealership.
Vacant dealerships can become eyesores. They can stay vacant a very long time. Pomona has grass growing in vacant car dealership's parking lots, as high as corn stalks in Kansas  What I  learned at the city council meeting on 2/25, was that Ford of Upland will be keeping their Foothill location open, in addition to, opening a 2nd location next to CNC Motors off the 210 Freeway. That is going to be a bonus for the City of Upland.  I would also like to say one other thing about Ford of Upland and that is, they have a great service department, which is run by an outstanding service manager, named Eric Heronime. Plus, I also appreciate that one of the owners of Ford of Upland, is usually onsite and working at the dealership but like Forrest Gump would say, "That's all I'm going to say about that."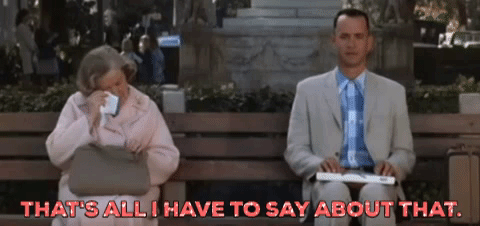 Moving on, there was some notable moments that were awesome at the 2/25 city council meeting. I've also included highlight reels of the best of the best and the worst of the worst,  so you can see it for yourself and then decide, if you agree with me or not. The 1st great moment was when Councilmen Rudy Zuniga from District 4, stood his ground and somehow managed to get resident Martha Goss, appointed the San Antonio Water Board. 
John and Martha Goss are a power couple. They took up the fight for all the residents of Upland, as well as, all the residents of San Antonio Heights, regarding our illegal Fire Department giveaway and the unconstitutional property tax, that affected all property owners in Upland and SAH. This must be why Debbie Stone does not want Martha Goss on the San Antonio Water Board. For those that don't know, the San Antonio Water Company provides water to the residents of San Antonio Heights. They also sell water to the City of Upland. The City of Upland, owns over 70% of the San Antonio Water Company.
Upland accomplished that by transferring shares of water company stock, that used to belong to Upland residents who owned property in Upland, to themselves. When residents with water shares sold their homes, Upland took possession of their stock. Unfortunately, that has given the City of Upland the largest percentage of ownership interest in this privately held water company, which is worth tens of millions of dollars. What used to be a resident owned utility, which was accountable to the residents, is now accountable to its largest shareholder, which is the City of Upland.
San Antonio Water Company has a board, that residents of Upland and residents of SAH, are eligible to be appointed to. Being a board member of that water company, is a coveted position within our community.  There are historically 2 members appointed from San Antonio Heights, to represent the residents residing there. In addition, there is a greater number of Upland residents appointed to the board, to reflect the 70% ownership interest, which is held by the City of Upland. Upland resident Dede Ramella explained perfectly, why it was vital that Martha Goss become a board member. 
Many residents are keeping a very close eye on the San Antonio Water Company, as they believe the City of Upland would love to force a sale of that water company, as its majority shareholder. Plus, no one really trusts the City of Upland and everyone knows our city, would love to be the recipient of that windfall of cash. When a board seat becomes available, a contest of wills begins between the residents of the Heights and Upland's city council. Everyone knows that Martha Goss is dedicated to preserving that pristine water source, for both the residents of the Heights and the residents of Upland.
Martha Goss at the last city council meeting, found herself in same position that Steve Bierbaum finds himself in today. When the residents of the Heights like Bob Cable, who owns Cable Airport and is also a water board member, wanted Martha Goss appointed to the water board, yet, the City of Upland, tried to block her appointment. If you didn't know this juicy tidbit, buckle up, as this will explain a lot. In 2017, the City of Upland surrendered its Fire Department and a large portion of its annual property tax revenue, to SB County, who took over operations and ownership, of Upland's 111 year old Fire Department.
It was our former city council and their former Interim City Manager, Martin Thouvenell, who are responsible for that decision. All of this was done without one vote cast by any Upland resident. This situation got even crazier, when the heights got looped into this mess, without one vote being cast by any residents living there, either. Residents like the Goss' and Bob Cable, plus, most of the residents of Upland, were rightly outraged and a massive protest ensued. Residents signed over 5,000 protest letters against this action and the City of Upland, as well as SB County, completely ignored them.
I love the residents of the Heights so much. They are so independent and they still believe that the little bit of freedom we have, is still worth fighting for. Those folks aren't afraid of a fight and they put their money where their mouth is. A lawsuit was filed on behalf of all of us. Every property owner in Upland (which is about 19,000 of us), was forced to pay an illegal annual tax, which has been added to our property tax bills. That tax started in 2018 and it was $153. Plus, it will increase every year by 3% more. In the United States, illegal taxation without representation, is unconstitutional and illegal.
That lawsuit has been  working its way through the courts throughout 2018. Last month,  a judge made his verdict and guess what? The judge agreed with John and Martha Goss and the other residents, who were also plaintiffs. Former Upland City Council Member Glenn Bozar, explained last week, the ramifications of this important court ruling. That video is below and it is shocking. Former Interim City Manager Martin Thouvenell, signed an indemnification statement on behalf of the City of Upland, in the event the city lost a legal challenge regarding this issue. Bozar put that statement under the overhead projector, so the city council and all residents could read it.
As I understand it, there was such public opposition to the surrendering of our Fire Department to the SB County, that the threat of a lawsuit being filed by residents  objecting to the Illegal taxation scheme was imminent. As a result, it seems a condition of that transfer may have been, that the City of Upland was required to execute an indemnification clause, which stated that Upland would pay any SB County legal bills, as well as, San Antonio Height's legal bills, in the event that Upland's actions were unwound by the courts.
And it's only been three months since our new city council got sworn in. Welcome to the City of Upland!When new councilmembers get sworn in, they should be given a life raft, a parachute, a bottle of Pepto-Bismol, a roll of antacids, a box of tissues, a bottle of Excedrin and a bottle of Johnnie Walker Black Label. Oh my dear Lord! And despite being the new kid on the block, new Councilmen Bill Velto, who just got sworn in a month ago, dug right in on our Mid-Year Budget in the 3 days he had acess to it. He had  identified all kinds of red flags and he did an impressive job, questioning our city staff. 
You know when you think about how thankless and tension-filled being on city council is, plus how little our council members receive, to go through this public hell, many people think being a city employee is like that. I would agree that is true for 90% of city employees but not for the upper-level management staff. For example, Upland pays our city manager over $300,000 a year, when you add together her salary, benefits and entitlements. For $300,000 a year, I think a human being would sign up for that. Plus, there is a perk of working for the City of Upland, which is employees get to be a cast member, in what has to be a daily drama that would rival any telenovela or soap opera on the air today.
I think what the City of Upland should do, is start live streaming our public employees at work everyday. I know a large number of residents who would pay a subscription fee, to watch all this drama go down in real time. We might even be able to sell this series to cable networks. Hell, we may be able to syndicate this situation in perpetuity and get a never-ending revenue stream, every-time it airs. 
Another  juicy moment that got everyone's attention, is when Bob Cable (Owner of Cable Airport) informed our city council, that Rudy Zuniga was right! Right about what, you may ask? Well our city had an agenda item on 2/25, to transfer an alley next to San Antonio Hospital, to the hospital. Upland in that transfer, would be giving away any rights the city had to that property. Zuniga had researched the site on Google Earth and realized, that the hospital had already begun construction on the site, well before the vote to transfer it, which was scheduled to happen on 2/25.
The City of Upland had a lot of explaining to do, which they didn't do, very well.
With as juicy as that was, there was another discovery made earlier in the evening, when John Goss spoke to our city council to tell them that he was questioning, if they really needed to replace the 17th Street Reservoir, for a price tag of $16 million dollars. Mr. Goss and his wife Martha, own a construction company which specializes in concrete construction projects. Anyone would consider John Goss an expert in this type of building material and he would surely be able to access the scope of this build and the magnitude.
What Mr. Goss said above definitely caught the attention of Janice Elliott and Rudy Zuniga, plus, everyone else in the audience. John Goss also stated he was attempting to get the engineering documentation from our city, to prove there was catastrophic failure that warranted the complete demolition of this massive water tank that is 40 years old, as well as, the total replacement of it. He stated he had been unable to get any documentation from our city. He explained that there should be documentation of structural testing, that should prove this structure is a total loss and needs $16 million dollars to replace it. Upland residents fought the 57% water rate increase last year, which our city said had to happen, to generate the $16 million dollars that they needed, to build this new reservoir.
You are not going to believe this video, has anyone ever heard of observational testing before?
The city employees have been demanding our city council take action, since their very first meeting on the dias and every two weeks religiously thereafter,  as they returned bi-weekly to attend all council meetings and ask for help from our city council.    
Residents and city employees alike, are unsure how our new city council can possibly think, this is a tenable situation and even viable. It seems the political kiss of death will be to keep doing nothing about this situation. If I could give our new city council members some advice, I would tell them that following Debbie Stone, killed the political careers of their 3 predecessors. P-E-R-I-O-D. I would warn them not to make the same mistake and to head down the yellow brick road with her. For that is a road that's littered with political corpses, of the ill-advised people who took that journey with her and left city council on 12/10/18.
I would also warn them that sometimes, we all can get mired down by the drama in our own friendships and within our social circles which can keep us all, from seeing the forest through the trees. But that doesn't mean that we can't wipe the fog off of our glasses and try again. I do believe there are 3 people on the city council right now, possibly even a 4th, if you want to go out on a limb and take a remote chance on Ricky Felix again, that are capable of making a decision reflective of the greater good of the vast majority, instead of the minority. I know the residents of Upland and every city employee besides 22 mid-level managers, are expecting our council to do this. Sometimes ladies and gentlemen, we've got to know when to fish and when to cut bait and sometimes, we have the opportunity to be heros to a whole town and today,  was that day.
Carpe Diem Upland City Council
---
Got a comment, question or suggestion, please use the contact form below.