So much has happened in the past week and a half, this report is divided into 4 sections, so readers can easily find the issues that are important to them. Part 1 – Rally Report From 3/25 For Chief Goodman, UPD & All General City Employees. Part 2 – Friends of The Upland Animal Shelter, Get No Love For 3 Years of Free Labor, On 3/25. Part 3 – Planning Commission Meeting On 3/27, To Vote On 5 Story Cellphone Tower, Plus Update On Controversial 5G Deployment. Part 4 – State of The City Address On 3/28, The Good, The Bad & The Ugly! 
---
PART I 
RALLY FOR CHIEF GOODMAN, UPD & ALL GENERAL CITY EMPLOYEES! 
This week has been so packed full of drama, rallies, "movies" and meetings. First we had the rally for Chief Darren Goodman, all of UPD's sworn personnel and all of our city employees on March 25th. That rally was held on Euclid in front of Upland City Hall and lasted for 2 hours from 5 -7PM. The rally only ended when the Upland City Council Meeting started. The rally was a huge success and a much needed morale booster for our city's employees. As 90% of them have been embroiled in an unending saga which can more accurately be described as an utter freaking nightmare, since our former city council installed Jeanette Vagnozzi as their boss and crowned her as Upland's City Manager on November 28th, 2018.
Rally on March 25th above, where Councilwoman Elliott walking up Euclid on the left-hand side, greeting rally goers before heading inside for the city council meeting that followed. 
That final act by the outgoing council has caused nothing but havoc and all hell for nearly everyone in Upland ever since. The employees and residents who participated in the rally last Monday evening, could be seen by Uplanders driving up and down Euclid and those motorists were wildly honking to show support for Chief Darren Goodman and UPD, who unjustly found themselves in the cross-hairs of our highly unpopular Mayor and defunct City Manager the week of March 10th – 17th! Many residents would lay on their car horns, for an entire city block, while passing the rally goers. It was wonderful to be out there and we truly have some of the very best city employees, that love this city as much as we do.
Councilman Zuniga above walked up Euclid, across Arrow, down the Euclid trail and back, to personally greeted everyone who was supporting Upland's finest!
PART II
FRIENDS OF THE UPLAND ANIMAL SHELTER,

GET NO LOVE FOR 3 YEARS OF FREE LABOR!
The city council meeting that followed the rally was short and sweet, for everyone but the Friends of Upland's Animal Shelter and City Manager Jeanette Vagnozzi. So before I moved to California, I had resided in a county where the animal shelter was located on property shared by the county's dump / landfill. The shelter was a small cinder block building without any signage. It was located behind a locked chain link fence and it was only open to the public from 8:30 to 9:00 am, again from noon to 12:30 pm and again from 4:30 to 5:00 pm. Other than 1.5 hours a day, you were SOL if you lost your pet and were trying to get inside the county animal shelter at any other time. Plus, if you didn't get there within 3 days time, all dogs would be gassed. Even worse all cats could be gassed upon arrival, without the 3 day holding period.d.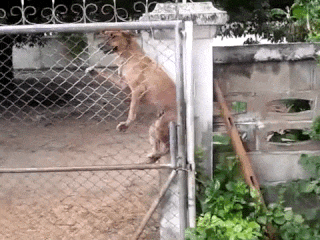 After being inhumanely euthanized in groups, their bodies were disposed of by throwing pets, strays and feral animals into the county's adjoining landfill. This was simply beyond unacceptable and horrific so I co-founded that County's Humane Society and thus started my journey into local political exploration and participation, many moons ago. When I moved to Upland, I was so thrilled to discover how incredible our Upland Animal Shelter is. I was elated there was a group of citizens called the Friends of the Upland Animal Shelter. I was overjoyed to learn that "Friends" had started a thrift store and the profits are used to fund the important work that "Friends" does at the Upland Animal Shelter. My experience has been that when an organization has a vehicle such as a thrift store to fund their activities, they are highly successful in their endeavors.
And "Friends" is such an important asset to our community and they are so well organized that "Friends" has made the Upland Animal Shelter a "no kill" shelter. "Friends" is an unpaid, volunteer workforce that for all intent and purposes, runs the Upland Animal Shelter and has been doing so since 2016. That is because Upland outsourced the operation of the shelter to "Friends" and in return, Upland leases part of its Animal Shelter to "Friends," so that "Friends" can work there. The current lease with "Friends" expires on June 30th, so "Friends" found themselves on the March 13th City Council Agenda. Instead of our City Manager asking council to approve a lease extension for "Friends," Vagnozzi asked council to provide her with "direction" regarding what council wanted her to do.
That was red flag number one for me. Even the controversial homeless shelter grant money on this very same agenda, (Item D right before the "Friends" issue Item E) our City Manager advised city council to "APPROVE" a contract to give all of the grant money to one specific group that our city manager clearly wanted all those funds to go to, as seen below.
So compare the language above for Item D, "Approve an Agreement in substantially the form as attached….and authorize the City Manager to execute the agreement" with Item E, "Provide direction to staff regarding the extension of the lease with Friends of the Upland Animal Shelter for Animal Care & Adoption Services." Another difference between the two agenda items above which were both on the Business Items list, was the fact that the principal for the company hoping to get the homeless shelter grant funds, got to speak to our council for nearly an hour, where no one from "Friends" was permitted to speak at all.
When our "City Manager" seeks "direction" on something as simple as granting an extension for an existing lease with the Friends of the Upland Animal Shelter and does NOT ask our council to APPROVE the extension, where THE LEASE is NOT even in the agenda's packet, everyone should be very concerned with what the hell is going on here. During our council's discussion on 3/11 that went so left for "Friends" so fast, I found myself whispering to the volunteers I had never met, that it appeared to me that Mayor Stone waned to give their contract to someone else. I warned, if I were them, I would take any lease extension they could get, RIGHT NOW. I was very concerned for "Friends" because when I've seen Mayor Stone act like this in the past, it does NOT go well for anyone who is NOT friends with Mayor Stone. When Mayor Stone stated that "other people" are interested in running the shelter, I think that was concerning to anyone watching what was happening to "Friends."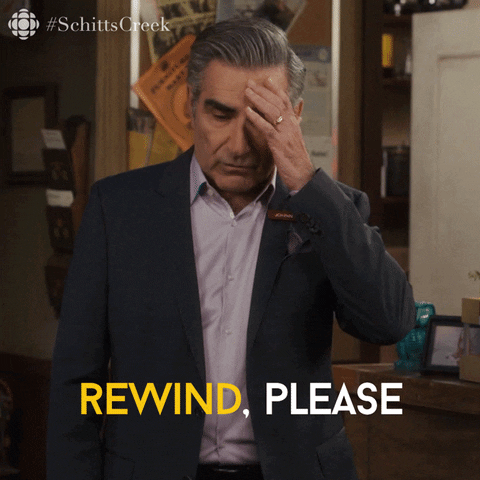 For this report, I just went through the 294 pages in the agenda packet from 3/11. On the very last page it actually stated this fact on the bottom of page 294 here. Are we actually really saying that Mayor Stone read all 294 pages and at the very bottom of page 294, she realized in the 3 days that she had access to the agenda packet before the meeting on March 11th, that "other people" wanted to take the contract away from the Friends of the Upland Animal Shelter? I highly doubt she did that or even read 20 pages out of the total 294!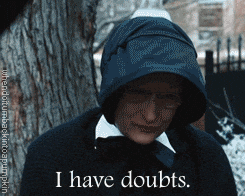 I think she heard that "other people" tidbit from those "other people" instead of scouring 294 pages to find that out on page 294, starting with the second sentence below, it states, "Since that time there have been additional inquires from other organizations."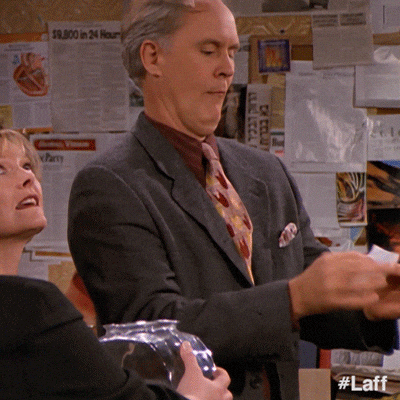 Again, I am astounded that no where in the 294 page agenda packet, is the existing lease with the Friends of the Upland Animal Shelter, nor any lease extension contract, which was the only reason for Item E, even being on the 3/11 agenda.
In hindsight, Agenda Item E above should have read DO NOT CONSIDER GRANTING THE EXTENSION CLAUSE IN THE EXISTING LEASE WITH THE FRIENDS OF THE UPLAND ANIMAL SHELTER, SO THAT THE FRIENDS OF MAYOR DEBBIE STONE CAN SUBMIT THEIR OWN PROPOSAL, TO TAKE AWAY THE UPLAND ANIMAL SHELTER CONTRACT, FROM FRIENDS!
As seen in the video above, Councilmembers Janice Elliott and Rudy Zuniga tried mightily to point out to Mayor Stone and her City Manager Jeanette Vagnozzi, that Agenda Item E was to approve an extension for the existing lease with the Friends of the Upland Animal Shelter and that NO LEASE was even included in the 294 Page Agenda Packet, AT ALL! In addition, no where did Agenda Item E ask our council to VOTE to APPROVE requesting RFP's (Requests For Proposals) from the free world, to consider anyone else, running the Upland Animal Shelter, instead of "Friends!"
However, Mayor Debbie Stone and City Manager Jeanette Vagnozzi seemed hell bent on ignoring them and forcing a completely unrelated vote to request proposals from others who want to run the Upland Animal Shelter after 6/30/19. Mayor Stone's motion in a nutshell was that no consideration would be made in regards to renewing the existing lease with the Friends of the Upland Animal Shelter. Plus contrary to Agenda Item E, Stone motioned that Requests For Proposal (RFP's) be made by our city to unknown players, so those unknown players can submit their own proposals, to take the existing lease away from the Friends of the Upland Animal Shelter!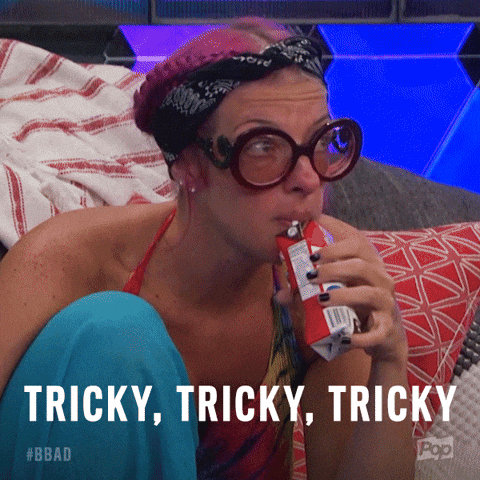 Council's entire 17 minute discussion on Item E from 3/11 is, here. This item was NOT A PUBLIC HEARING and was crammed in as a ROUTINE BUSINESS ITEM, so no one from "Friends" or supporting "Friends" could speak during this issue. Yet, the Business Item before "Friends" to approve and execute a city contract to give the homeless shelter grant funds to, that gentlemen got to speak for more than an hour. Anyone supporting "Friends" had to speak at the beginning of the meeting on 3/11 and all of their impassioned comments can be seen, here. 
Prepare yourself to go through 51 minutes of "oral communications" from 3/11 here and another 31 minutes from 3/25, here. After failing to get a majority council vote on 3/11 to extend their existing lease, the "Friends" extension was added to the very next council meeting agenda on 3/25, for reconsideration again. After the 3/11 debacle, I attended a fundraiser to support the Friends of the Upland Animal Shelter on Saturday on March 23rd, at Rescue Brewery in Downtown Upland. 
Rescue Brewery was packed and their blonde ale beer was great and one glass, about rendered me helpless! Afterwards a group of us went to dinner a few doors up and a few of our crew returned to Rescue around 8 PM, to see who had won the raffles from the "Friends" Fundraiser and low and behold, that would be ME!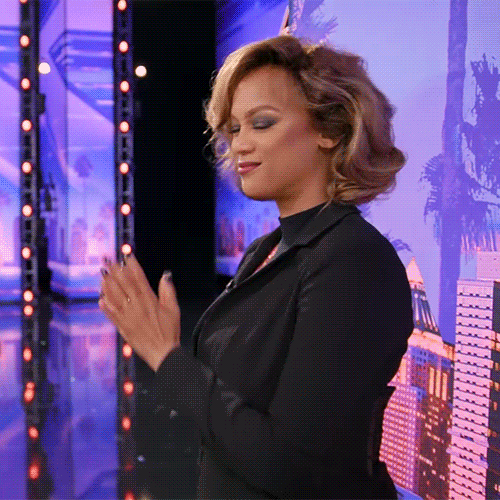 WHOOP, WHOOP!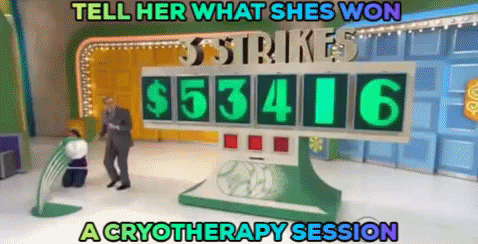 Yes, my hubby had bought a raffle ticket for a cryotherapy session, thinking it would be funny if he won that for me. Well, he won that for me. Hey, I'm a fun gal and basically up for anything but I'll admit, I had no clue what cryotherapy even is. Well, according to the website for Recalibrated Performance, "Cryotherapy, also known as cold air therapy, when the whole body is in a chamber of low air temperature. Having this new technology allows you to quickly get the effects of an ice bath without the shock and time. It's quick and easy, you stay dry and you're out in less than 3 minutes."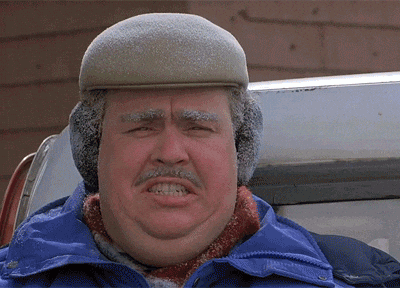 I do know being an avid reader, that back in the day many people including physicians, would throw themselves into an icy cold stream to jump start healing after an injury or illness. Many people reported remarkable success by doing that. Entire cultures have believed by briskly lowering your body temperature very rapidly, you can jump start your immune system. So, I have a very open mind and I think I am going to validate my free session by buying a 2nd paid session, so that my hubby can also enjoy the fruits of his raffle ticket buying labor, at the very same time.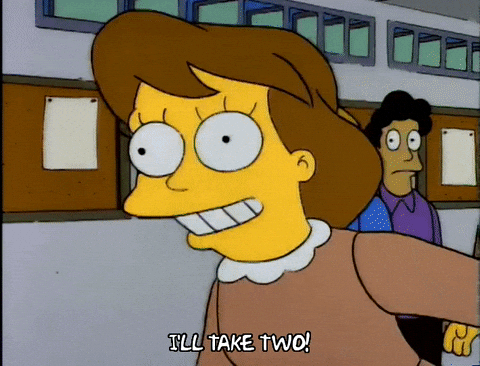 I would like to thank Rescue Brewery, Recalibrated Performance and all the other local businesses that contributed their services, products and labor, to make the Fundraiser for Friends a fun and huge success! If anyone knows the names of the other businesses who also participated to help "Friends," please email their names to us, so that we can support them and include them here.
My guess is after the 3/11 council meeting, our city council members and city staff alike, received a ton of complaints from angry residents who were displeased and highly concerned that "Friends" did NOT get their lease renewed. It was a surprise at the very next council meeting on 3/25, "Friends" was back on the agenda for reconsideration of their lease extension.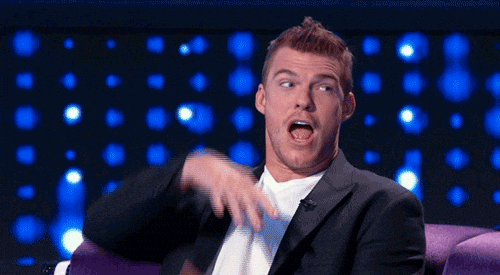 But things in Upland are never that easy and on 3/25, 1 of the 3 council members who voted to request proposals (RFP's) from other groups besides "Friends," would have had to make a motion to reconsider extending "Friends" existing lease. Unfortunately, no motion was made. Furthermore, Councilmembers Elliott and Zuniga were barred from making a motion to reconsider "Friends," since they both had voted against requesting RFP's from other groups.
As you can see above, the council discussion was brief on 3/25 and again, the Mayor refused to allow Councilwoman Janice Elliott for being able to ask any questions of the Friends Volunteers in the attendance. The speakers supporting "Friends" on 3/25, were the most people I've ever seen speaking for a single issue, besides the controversial SB54 Sanctuary City vote on 4/23/18. Most unfortunately for Upland at this time, there will be NO reconsideration to extend the existing lease with "Friends" after "Friends" has run the shelter beautifully for 3 years for FREE. "Friends" will now have direct competition and other groups as obstacles, in their desire to keep running the Upland Animal Shelter for FREE!
This seemingly ungrateful attitude by the City of Upland for a job well done, is seen as very consistent with how Upland is also treating their paid employees. Many feel this is a public kick in the teeth for doing a great job! Maybe we should hold a 2nd rally curbside on Euclid in front of City Hall again, to shown our appreciation and support for the unpaid "Friends" volunteers, which are like unpaid city employees, plus our other 200 paid city employees, who all feel like our city is treating them like dogs! How this issue plays out for "Friends" this spring before their lease expires on 6/30, is anyone's guess. But for Mayor Stone to have fought this hard to allow "an unknown group" the chance to replace "Friends," I wager that whoever they are, must be very important to her!
PART III
PLANNING COMMISSION MEETING TO VOTE ON 5 STORY CELLPHONE TOWER IN MCCARTHY PARK, PLUS UPDATE ON 5G DEPLOYMENT!
Well this meeting was incredible. This issue of putting a 60′ foot massive cellphone tower in the middle of North Upland's McCarthy Park, was on the agenda in January, February and again on March 28th. AT&T was so disingenuous, it is safe to say they were lying their butts off at every meeting. When Upland resident Lois Sickling, who is a mechanical engineer realized that AT&T's rendering was not to scale, AT&T was forced to redraw their proposed tower and shown it as the monstrosity that it really was. So AT&T walked into this March meeting stating that scaling back the tower to 45′ feet, would be just fine, in lieu of the 60′ they were hoping to get.
They also tried to lie to our Planning Commission about 5G cellphone antennas which will be placed every 3 to 10 homes and installed on our city light-poles. Where each cellphone carrier will need their own 5G antennas placed directly outside every 3 to 10 homes also. So in essence, all city light-poles in all neighborhoods, will likely have powerful and highly controversial 5G cellphone antennas attached to them, without our planning commission having any say so about that whatsoever. When I relayed this to our Planning Commission, I was very pleased and surprised that Commissioner Yvette Walker also seemed concerned about her board having no zoning authority at all, regarding this happening in our city.
Commissioner Walker actually asked our city staff if the 5G cellphone antennas on light-poles, would have to come before the Planning Commission for approval. She was told NO by our city staff because 5G antennas will be installed in the right-of-ways and attached to our city street lights, so Public Works will be overseeing that project and NOT the Planning Commission. Plus, there will be NO PUBLIC HEARINGS WHATSOEVER and no notification of the general public either! Walker asked staff how long it would take them to write an ordinance, stating that the Planning Commission would have the authority to review, approve or deny 5G cellphone antennas and was told, it would take 7 months!
Because our city staff is working on the licensing agreements right now with wireless carriers, which will allow the full scale deployment of 5G, where our city will receive $250 for every light-pole with a 5G cellphone antenna on it, 7 months is far too late to STOP this insanity. Cities like West Palm Beach have already refused to accept 5G cellphone antennas in their community. The bay area has enacted an urgency ordinance and blocked them completely in residential areas because of cancer concerns. According to the article here, "Through an urgency ordinance, which allows the city council to immediately enact regulations that affect the health and safety of the community, the restrictions and prohibitions will be put into force immediately for all future applications to site 5G telecommunications equipment in the city."
Surly Upland must have a similar ordinance and that ability also, but for $250 a light-pole, some city staff members in the Planning Department and our City Manager Jeanette Vagnozzi who lives in La Verne, seems hell bent on selling the right to put a 5G cellphone outside everyone's bedroom window in the City of Upland. Even though entire regions like Brussels, has banned them completely because of national health concerns.
Here is a video where Danville City Council on 3/15/19 in California, has also banned them. It seems residents familiar with Danville's Zoning Ordinance, went to a city council meeting mad as hornets, after 5G cellphone antennas were set to be installed on city light-poles, 25 feet or less from resident's bedroom windows. In the case of 5G cellphone antennas, a city light-pole is what is used as the cellphone tower. Danville's existing zoning ordinance stimulated cellphone antennas / towers be at least 150 feet away from any residential areas. So at 25 feet or less away from homes, Danville residents were rightfully mad as hell. They organized, mobilized and got their city council to halt all 5G installations in all residential ares entirely.
I am more concerned about waking up to find out that 5G deployment has happened in Upland using untested millimeter waves, where everyone I know will have a high powered 5G cellphone antenna 25′ feet or less outside of their bedroom windows, than I am of nearly anything else. For all the very good reasons why, please see this prior Upland Report. 
As far as AT&T plans to put a 60′ foot 4G cellphone tower in the middle of a children's playground, about 15-20 speakers spoke against the monstrosity about to happen in North Upland's McCarthy Park. Residents pleaded with their Planning Commission to please deny this and Chairmen Gary Schwary made a closing statement which was so compelling and powerful, he should have been a trial attorney. People in the audience were actually tearing up at his heartfelt remarks! The Upland Planning Commission Meetings aren't filmed by our city, but Upland resident Lois Sickling who strongly opposed the tower, managed to get some of what Chairmen Schwary said. He does a hell of a great job chairing that board.
Prior to his closing remarks before the vote, Commissioner Shelly Verrinder had a work emergency and had arrived a little bit late and our city attorney would not allow her to vote because of that. She had been a consistent NO VOTE in January and February and I feared without her, the monster cellphone tower would pass. But that woman is such a class act, she got off the dais and spoke to her fellow board members for 5 minutes from the citizen's podium. It was simply incredible.
She is such a wonderful asset to our city and she and Chairmen Schwary, are serving the residents of Upland beautifully on the Planning Commission. When I saw Shelly Verriender was initially absent, I thought we were sunk and told the board when I spoke that the way it looked to me, it would be a 4 to 1 vote in favor of the tower. When Commissioner Verriender walked in and took her seat on the dais in the middle of my public remarks I blurted out, "I AM SO HAPPY TO SEE YOU!" I sincerely meant that but then our city attorney refused to allow her to vote, it was like being in an utter nightmare. Bill Velto had also voted NO back in January but has since been appointed to the Upland City Council on 1/28/19.
Councilmen Velto was present on 3/27/19 and watched the meeting from the audience, but was no longer able to cast a NO vote now that he is an Upland City Councilmen. I was so discouraged because Chairmen Schwary was now the only NO vote, the citizens felt they could count on, being that our city attorney had disqualified Commissioner Shelly Verriender from voting. But kudos to Chairmen Gary Schwary, who was right to tell me not to prejudge the Planning Commission. He made a motion to deny the cellphone tower and I believe it was seconded by Commissioner Walker. Against all odds, the final vote was 3 to 2 to deny the tower from being built inside a children's playground.
I am most humbly grateful to COMMISSIONERS GARY SCHWARY, LINDEN BROUSE and YVETTE WALKER for their VOTES to deny the tower! Commissioner Linden Brouse is a new member on the Commission and is also a local restaurateur with his wife, as they own Molly's Souper across the street from City Hall. The delicious food, charming decor and historic setting make Molly's a local treasure, that is second to none. I have mad love and mad respect for the Upland Planning Commission and if you're an avid Upland Report reader, you'll know that is really saying something and must be extremely well earned.
PART IV
STATE OF THE CITY ADDRESS, THE GOOD, THE BAD &

THE UGLY!
I attended the 2019 State of the City Event hosted by the Upland Chamber on Thursday, March 28th. The event was billed to be from 5 to 8PM and included dinner for the $50.00 ticket. The chamber did a very nice job and they deserve a lot of credit. In my criticism of the actual true state of our city to follow, the Chamber is excluded from my critique. The only thing undesirable and lacking in the whole 3 hour event, was the performance of Upland's Mayor Debbie Stone. Her poor performance is in no way a reflection of the Upland Chamber of Commence nor any fault of theirs.
Mayor Debbie Stone was the keynote speaker for the event. She followed the President & CEO of San Antonio Hospital, Mr. Harris F. Koenig and the Superintendent of Upland Public Schools, Dr. Nancy Kelly who both gave very good speeches, of a decent duration. Mayor Stone's speech was contrary to theirs. What she said was so deficient because she hardly said anything at all. What she did say, was nothing more than brief introductions and then goodnight and thank you for coming! Stone introduced our City Department Heads and her 4 other Upland City Council Members, by calling each one of them to come onstage with her. Then, she had someone play a "movie" and basically said nothing else but thank you for coming and good night. If we had a transcript of what she did say, it would hardly be more than 1/2 of a hand written paragraph.
Out of that tiny bit of spoken dialogue, she introduced our Upland City Attorney by calling him "James Markman, our Upland City Manager!" That was a Freudian slip of the worst kind and Debbie Stone's non-speech was an utter embarrassment! The "movie" which seemed to be some sort of a substitute for Debbie Stone's poor public speaking skills, showed the new Burlington Shopping Center, the Whole Foods Shopping Center, the Sweet Obsession Cheese Cake Factory, the Sycamore Housing Development, plus another apartment complex on Central & Foothill, etc.
It also showcased the new golf course town-homes, which were built on property that was formerly part of the actual golf course itself off of 16th Street. The move to make the existing golf course actually smaller, has been highly criticized since its inception. The new townhouses appear to be 3 stories tall because of their subterranean parking garages and are seen as an unwanted albatrosses, by the single family home-owners who have lived around the formerly larger golf course for years, before the town-homes were built.
It was nearly scandalous when the former developer claimed to need to sell off some of the existing golf course land, or else go under and the City of Upland allowed him to do so and approved adding multi-family town-home construction, on what was property consisting of golf course holes. It was even more scandalous that the City of Upland had not gotten the developer of the golf course property, to place a deed restriction on that golf course acreage stating it would remain perpetual open space in perpetuity, so that the single family homes which were sold for a premium because of their golf course views, would always have a golf course view.
But none of that was as scandalous, as when Debbie Stone decided to air the "Upland Movie" in lieu of giving a proper speech and appeared to be taking credit for what those multiple private businesses have built in Upland, as though these were her accomplishments in her very short 2 year tenure, as Upland's Mayor. This included CNC Motors and even In & Out on the 210 Freeway, as you'll see in video below. I am surprised Stone didn't take credit for the air, mountain view and sunset too, in her very expensive propaganda movie.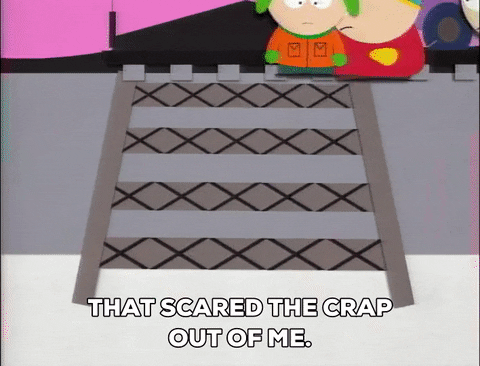 And for our outlandish City Manager Jeanette Vagnozzi who is pulling down $311,000 in salary / benefits a year, while duping city council into believing she can't be fired for 120 days, while her employees have mutinied against her having not received a cost of living increase in 11 years, the expenditure to produce this high quality movie was decadent.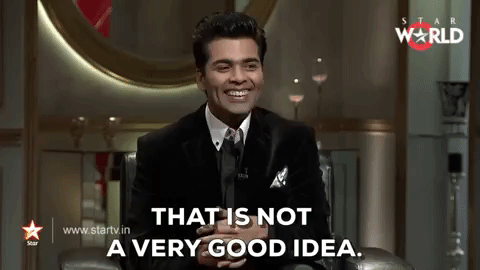 In reality, our city did nothing more than process zoning and building permit applications and perform routine building code inspections, regarding any new growth in Upland pictured in the video below. The video did have 2 standouts who truly deserve honorable mention and that goes to the Assistant Fire Chief for SB County who manages our Upland Fire Houses and also Fontana's, plus UPD Police Chief Darren Goodman and his entire department.
The Assistant SB County Fire Chief in Upland is great because he is great, despite and having nothing to do at all with Mayor Debbie Stone! That can also be said for Upland's Outstanding Police Chief Darren Goodman! Chief Goodman is a natural leader and his segment was so empowering and inspirational and when he spoke, it was a whole other level of professionalism. That is also true with our Fire Chief's segment. The Chief Goodman section of the "movie" below, reminded me of something so much more than the Upland propaganda piece presented in lieu of a Mayor Stone speech and instead, it reminded me of something more like a Denzel Washington movie.
The Chief exuded so much confidence, strength, leadership, poise, class, dignity and presented a sense of being so highly capable and qualified, it made everyone in the room incredibly proud, including me. Frankly, Chief Goodman, UPD's Impact Team & Special Investigations Unit, along with the Assistant SB County Fire Chief in charge of Upland were such standouts, it made the movie reek with the reality that Debbie Stone does NOT deserve much credit at all, if any, for anything having to do with those departments. If Upland is anything good still, it is in spite of her failed leadership and despite of her dismantling Upland's Fire Department and trying to tear down UPD and Chief Goodman, less than 2 weeks ago.
Her bad decisions have just unfunded our current fire services with SB County. That is  because a judge just ruled the action illegal when she, plus her former city council friends and her current defunct City Manager Jeanette Vagnozzi, ALL gave away our Upland Fire Department for FREE in 2017 without a VOTE of the people. Plus, the way she just despicably treated UPD and Chief Goodman the week of 3/10, resulted in an employee and citizen's rally curbside in front of city hall on 3/25 right before the last city council meeting. Car horns were heard wildly honking for 2 hours where citizen's proudly showed their support for Chief Goodman, UPD and all of our city employees, who have all found themselves under attack by our Mayor and City Manager.
The state of the city is highly tumultuous and incredibly dysfunctional solely because Debbie Stone still sits on Upland's City Council and I imagine it will remain so, until she is voted out of office next year. What's worse is another one of Stone's bad decisions will be center stage at the San Bernardino Courthouse very soon. In fact, her illegal move to sell 12% of Memorial Park without the required VOTE of the people, was scheduled to go to trial on Friday, April 5th and has been just been cancelled and continued as of April 4th, @ 12:33 PM. The case has now been moved to another Judge and another Department and no date has yet been set for the further proceeding.
It seems the City of CorrUpland was rightfully concerned and wanted that continuance, as a group of residents trying to safe the park had purchased more than a quarter page ad on page 5 of the SB County Sentinel as seen here, (a copy of their ad is also below). Plus, there was going to be a huge public protest outside of the courthouse on April 5th all day and many concerned residents were planning to attend the April 5th trial.
Please Stay Informed About The Illegal Move To Sell 12% of Memorial Park By Visiting The Links Below Often;
Ask to join their email list to receive all important updates by emailing: 
StopUplandParkLandSale@gmail.com
Call or text People for Upland Parks at 909-285-4919 
---
As always, thank you for reading

The Upland Report

and should you have a comment, question or suggestion, please use the contact form below.