The council meeting on August 12th, was the best thing since sliced bread! This new council has courage and guts in spades! Let me rephrase that, at least four of them do  and I do not envy any of them! This meeting was hard work with some friendships on the line, legacy appointments being tested and examined and oh so much more. At the heart of this meeting were two very important issues for our city.  The 1st, who will be running our animal shelter and the 2nd, who will be on our planning commission. So much was at stake for so many and the drama was palpable. The tension at times, you could cut with a knife. It was the best of times and the worst of times, all at the same time. Tears were shed by some and then moments later, others received standing ovation. All in all, we got to see exactly what this new city council is made of and who, is willing to put their money where their mouth is. It was a night that will be hard to forget and I think the witnesses, will remember it forever.
---
It Feels Great To Be Back In Upland After Weeks Of Being Away!
It was beyond wonderful seeing so many residents at Monday's incredible city council meeting. I was truly humbled by the many residents who expressed how much they missed these Upland Reports and I received such a warm welcome, I was truly touched. Coming home after this extended absence, felt about as good as this.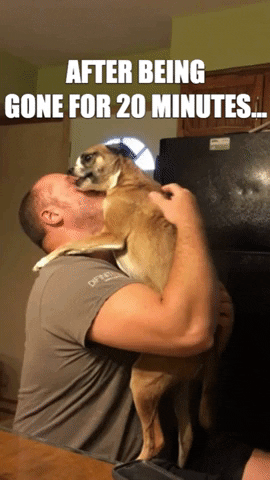 When the most epic council meeting quite possibly ever commenced, the rest of the night felt like this for what I imagine would be, most of the attendees in the chamber.
The meeting started off with a spirited rally in front of city hall to support the volunteers and Friends of the Upland Animal Shelter.
The Friends Volunteers have been running the Upland Animal Shelter for the past 3 years, FOR FREE! On March 11th, the Friend's contract with the city as the service provider in charge of operations at the shelter, was on the agenda to be extended. During the March 11th meeting, the President of the group Andy Peterson, explained exactly what Friends does for the city for free!
But instead of Friend's getting their contract extended on 3/11, Mayor Stone made it clear that she wanted proposals from other interested parties. Since then, the existing city contract with Friends expired effective June 30th and the issue of who will be running our shelter after June 30th, has dragged on and on for past five months. The city has accepted and solicited RFP's (Request For Proposals) from other groups wanting to take  the shelter operation contract away from Friends.
I can safely say in the 2.5 years the Upland Report has existed, we have never received as much email about any one article ever, as we about our coverage of Friends not getting their contract extended on March 11th. To say we were absolutely flooded with comments and emails, is an understatement! The below is a very tiny sampling of what countless residents had to say on the subject.
It is a bonafide fact, that the public support for Friends hard-working and tireless volunteers has been nothing short of historic, by anyone's measure. It would take me 2 weeks to post all of the comments and emails we've received about the Friends Group and the animal shelter from this past story.  Furthermore, if you look at the petition which has been circulating to keep the Friends operating the animal shelter, there are well over 5,300 signatures as of August 12th.
Let me be the first to confess how hard it is to collect anything close to that 5,300 signatures. I'll confess I have never been able to do so and everybody knows how many petitions this report sponsors and how hard we push them. That is a testament to the kind of LOVE the residents of Upland have for the Friends volunteers. That is why it was so beyond shocking when on 3/11, Mayor Debbie Stone stated, "There's other people interested in……..in um…….what do you call it…….. bidding." 
And by bidding, Mayor Stone meant taking away the animal shelter contract from Friends and booting Friends out the door, like unwanted strays! That was a shock to the system because the only issue on the agenda regarding the animal shelter on March 11th, was a very simple footnote, about a very simple contract extension for Friends!
That agenda description was so misleading! What end up happening on 3/11 seemed to shock our entire community. If Mayor Stone truly wanted transparency in this process, she would have instructed her city staff to reword the agenda item as, Consider Requesting Proposals For Animal Care & Adoption Services For The Animal Shelter Starting On July 1st, 2019, As The Existing Service Provider's Lease Agreement, Expires On  June 30th, 2019.
Had that description been placed it on the agenda at the March 11th meeting, Friends could have been prepared for what happened to them and these 5 long months of waiting in utter limbo. Plus, the other council members could have been prepared on 3/11 as well as, the room full of residents in attendance that night. It was clear that almost everyone at that meeting, had no clue about what was going to go down. We all walked into that meeting and were blindsided, with nothing being known about who else wanted to run the shelter and work like dogs for free, to save and rescue Upland's unwanted and stray pet population.
Over the last 5 months since that 3/11 meeting the battleground for this contentious issue has been raging all over social media, where multiple fake profiles mixed when a handful of Stone supporters, have attacked devoted volunteers committed to animal rescue and welfare. That make-shift propaganda arm was used to defend Debbie's mandate, that the opportunity to run the shelter be extended to an unknown, somebody else. Even Debbie at that August 12th meeting on Monday night, admitted she was the person who pushed the hardest to bid out the shelter services contract.
I would agree with Debbie's perception, that she was indeed the architect on council, who forced this 5 month ensuing debacle. In addition, I believe the general public who has been following this for issue for the last 5 months, also perceives Debbie as being that person. Since the March 11th meeting, this issue has boiled over repeatedly and has pitted a handful of Stone supporters, against loving, caring and selfless volunteers. Another architect of the campaign to unseat Friends, has become known and is a local resident whose family has a community center named after them in South Upland. It has was obvious that Debbie Stone knew of this person's intention, to have Friends replaced with another group he was supporting before she walked into the 3/11 meeting, where she successfully derailed the Friends contract extension.
The social media attacks against Friends by a handful of fake profiles  mixed with last of  Stone's remaining supporters, have attacked multiple Friends volunteers which have included Mayor Pro Tem Janice Elliott. These attacks against multiple volunteers have been unwarranted, they have been completely unprovoked and they have come across as nothing short of petty, at best. Plus, using numerous fake profiles to make countless derogatory statements about community volunteers, is never a good look.
Next, a letter was published on the Nextdoor platform and Facebook, written by the resident spearheading the Friends replacement campaign. However, none of these efforts were ultimately successfully in tarnishing Friend's stellar reputation. Nor did it diminish the love the community has for Friends.  In fact, the community support seemed to be amplified and even strengthened, by those attacks. At the August 12th meeting, a Friend's volunteer came forward to address the allegations in that letter which was published all over social media.
Despite numerous strategies to discredit Friends having backfired, the propaganda arm raged on and went to bat for the newcomer below, to replace Friends at the shelter.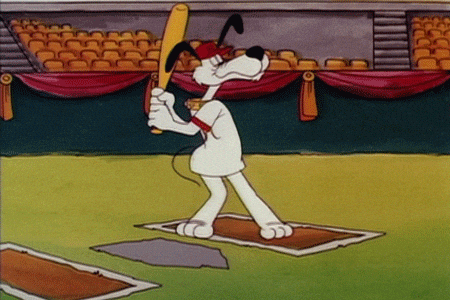 I think the lesson learned from this replacement debacle is the general public's distrust for a mysterious agenda they knew nothing about, combined with Stone spearheading the effort on the city council and the public's distrust of her, caused the fate of the proverbial replacement candidate to be the same as the baby who gets thrown out with the bathwater. Plus, having over 5,000 signatures from residents who signed a petition to show their public support for Friends, did not help the cause of the group seeking to replace them.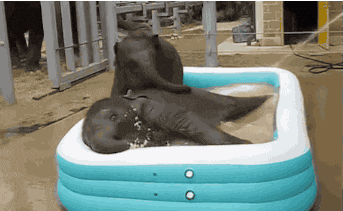 I have absolutely no information to offer regarding the merits of the replacement contender below, since her group is brand new to Upland and I know nothing about her. I wish her luck on her future endeavor in Downtown Upland.
Prior to our city council voting on the recipient of the new shelter contract, a literal parade of residents and volunteers showed up and spoke up, to advocate for the Friends. Everyone who spoke had so much passion, poise and purpose. We are all so very blessed to live in a city with this kind of citizenry. What really struck me while listening to all the speakers, were these incredible residents were truly living up to Thomas Jefferson's mandate of people lucky enough to live in a democracy. Jefferson wrote 230 years ago, on January 8th, 1789, that;
"Whenever the people are well-informed, they can be trusted with their own government;

whenever things get so far wrong as to attract their notice, they may be relied on to set them to rights."
In that moment of realization of what our residents were doing so well, the biggest smile crept across my face and I realized, I can not stop smiling and I must look absolutely ridiculous! I could barely contain my joy of being surrounded by a room full of so many well-informed people, hellbent on setting this wrong, to right. I want to encourage everyone to watch the video of all these great speakers, here.
But the speaker in this video below, literally brought the house down. That is because for months, rumors and ugly innuendos have been spread all over social media, about the death of a kitten and the foster mother who blamed the kitten's tragic demise, on the Friends volunteers. This courageous volunteer spoke up to set the record straight and boy did she ever! The packed room of bystanders went absolutely nuts! Many times, the meeting felt more like a sports arena then a stuffy governmental building. Plus, the meetings was far more exciting and entertaining then a live football game would be.
And this speaker set the tone for the rest of the night. I will summarize her statements about the kitten's death and the foster mother's accusations as, this volunteer was there, she has proof, she has the texts, she has the emails, she will whip out her phone anytime, to show everyone what went down! She even told everyone the kitten's ID Number so anyone could request the public records, to get those FACTS!
FOR THE RECORD, THE ANIMAL ID NUMBER IS A054417
If memory serves me correctly, the foster in question was an unsuccessful Upland City Council Candidate in 2018! I for one, would like to sincerely thank the volunteer above, who meets foster parents at all hours of the night to take their failing and dying kittens and puppies and assumes that heavy burden, of trying to rally and recover them before they die! Not even dogs fighting for a ball are as ruthless as the disinformation trolls and fake profiles, on Upland Social Media.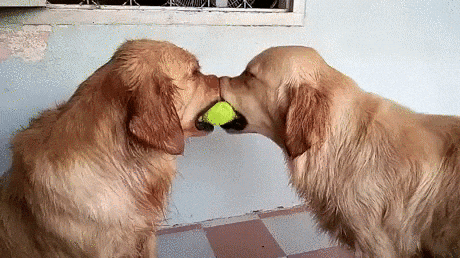 Never, in 2.5 years of writing about Upland city Council Meetings have I seen so many people, speak about any one issue. This happened on 3/11, again on 3/26 and the grande finale was on 8/12. All of this chaos and discord over the last 5 months, was completely preventable. I am so grateful to have four council members, who are not in lock step with Debbie Stone's ideology. I am also extremely thankful, for the positive changes that have taken place in this city since the 2018 election. Anyone who has been following the Friends saga for the last 5 months, fully expected to see the proposals submitted by the other groups, who had applied to take over operations at the Animal Shelter.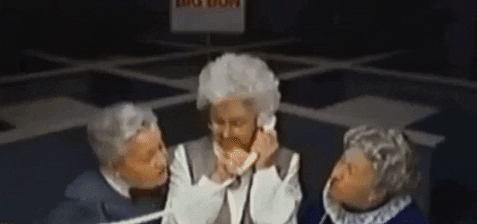 To his credit, Councilmen Bill Velto publicly expressed his expectation to review those proposals, however, none of them were included in his agenda package last week. He stated his surprise and displeasure, that the council didn't get those proposals then, but that certain residents had. Bill seemed very troubled by that. Councilmen Velto went on say that despite all of that, he was confident that the staff's recommendation that the new contract by given to Friends, was a sound and well thought out recommendation. That statement was sweet music, to the room full of attendees.
---
---
Councilmen Velto's remarks were followed by Mayor Pro Tem Elliott's comments. She recited a plethora of incredible reasons why the 5 year contract with 3 extensions thereafter, should be executed, AS IS. Elliott has the most working knowledge of how the shelter operates, as she is a past volunteer of the shelter's, prior to her being elected in 2016 and again in 2018. Elliott was one of the many targets of the recent social media attacks against Friends and she was a completely undeserving victim. The attacks against her were unfounded, baseless and quite frankly, senseless.
Prior to Elliott's and Velto's statements, Councilmen Felix had opened up the council's discussion by saying that he was fine with giving Friends a 5 year contract, but that he wanted any subsequent contract extensions to be approved by the city council, instead of the city staff.
At one point in the meeting, Elliott had moved to approve the contract AS IS, which was a 5 year term and 3 extensions that city staff could approve. Her motion was seconded by Councilmen Velto. Instead of that going to a vote, Mayor Stone allowed Councilmen Felix to amend an early motion, where Felix wanted the contract extensions to come before council and not the staff. Then confusion broke out and multiple audience members started protesting the Mayor's handling of this situation.
Stone can be heard in the video above shouting at residents, "Jesus you guys! Come on! Let us do our job and quit mocking us out of this audience!" Her attempt at looping the 4 other council members into the citizen's mockery, was self-serving, as it was clear the other members were in no way being mocked. Stone's mannerisms and statements are often seen as highly disrespectful to numerous residents, by numerous residents. On August 12th, she became engaged in multiple shouting or sparing matches, with several residents, who were questioning her parliamentary proficiency.
After both motions were seen as badly batched, the crowd was fast becoming more restless and even more unruly. Velto tried to pave a road to get 1 of the 2 motions to pass. He made a case for why Felix would want any contract extensions, to come before the city council and not the staff.  By this point, I was so overjoyed that Friends would be getting a new 5 year contract and the one condition being demanded of them, was likely not going to be an ultimate deal breaker. But then Felix's motion failed, after a heated 12 minute debate for lack of a second at that point, even Felix took that with a sense of humor. So much about that August 12th meeting, was  refreshing!
That agenda item ended, with Friends walking away with a new 5 year agreement, with 3 extensions thereafter that the city staff can authorize, without it going back before the council. The packed house could not have been happier. However, the end result was that everyone was utterly exhausted by that item and a prior item, that was equally contentious. That prior issue, also could have been easily avoided had Mayor Stone taken decisive action in 2017, when the decision was made to convert Upland into districts.
That citywide restricting should have been the catalysis to allow each district's council member, the opportunity to appoint a resident from their own district to represent them and the residents living in their district, on the city's planning commission. Instead of that happening, Mayor Stone has continued to make all appointments herself and has ZERO concern that District 3 & 4 are not represented at all and District 1, is grossly underrepresented. In fact as of Monday night 8/12, the planning commission had 5 members residing in District 2 (the Mayor's district), 1 member from District 1 and no members from District 3 or 4.
As a resident of District 1, I know how it feels to have had no one from my district serving on the city council, prior to Bill Velto's appointment in January of this year. Residents in District 1, now have a million square foot Distribution Center potentially coming to our district, spanning the 55 vacant acres next to Lowes. If this nightmare gets approved, it will add thousands of semi-trucks to our district's roadways.
The over 18,000 residents in my district have all of this to worry about, while District 1 is grossly underrepresented on Upland's Planning Commission. The citywide redistricting map used in 2018, changed how power is distributed and how political power is abstained, in our city. Mayor Stone considers herself exempt from this district system, that the rest of us are forced to live with. Even our City Attorney James Markman, gave a presentation to the League of California Cites on May 3rd of 2018, where he warned city's with at-large Mayors, that their at-large Mayor can legally challenged and the risk becomes higher, when an at-large Mayor dilutes the voting power of a protected class, within a city.
---
---
PLEASE NOTE: DOUGLAS JOHNSON ABOVE FROM NATIONAL DEMOGRAPHIC CORPORATION DID NOT MAKE OUR CITY'S REDISTRICTING MAP. I HAVE ALWAYS WISHED HE DID. I HIGHLY ENCOURAGE OUR NEW COUNCIL TO ENGAGE DOUG JOHNSON NOW, TO ASSIST THEM THEIR WITH OUR NEXT MANDATORY REDISTRICTING IN 2020!
---
On page 10 of the document Markman presented to the League of Cities as one of its authors, is the statement, "The broad definition of at-large election systems in the CVRA (California Voting Rights Act) can provide the basis for a prospective plaintiff to challenge a jurisdiction's adoption of an at-large mayor position. The risk of such a challenge is higher if creating an at-large mayor seat would potentially dilute the voting power of a protected class."
Make no mistake, that is Markman's legal opinion, period. If it was not, it would not be included in a presentation on file at the League of Cities, with his name on it as an author. In Upland's case, the protected case resides in South Upland and as of the 2010 Census, Upland's protected class represents 38% of our city's total population. That 38% is a graphically cohesive community of Hispanic residents residing in South Upland in Districts 3 & 4. Mayor Stone is not a member of the protected class and does not reside in either of Upland's protected class districts, as she resides in District 2. District 2 controls 40% of city council, while Districts 1, 3 & 4, only control 20% each. Therefore, her being our at-large Mayor is diluting the protected class' voting power in South Upland, period! End of story! To quote Bill Murray….
THAT'S A FACT JACK! Jim Markman knows it and now, so does everybody else.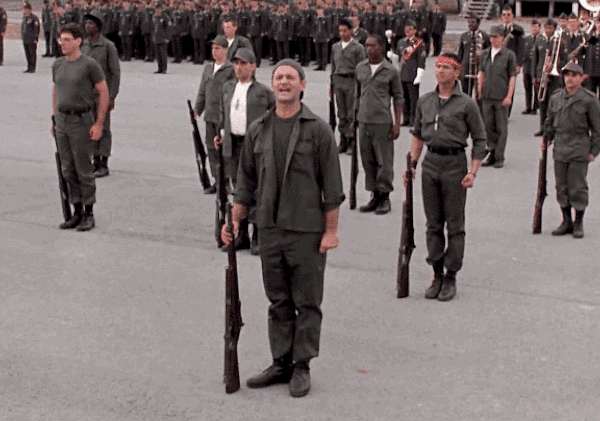 Markman knows if taken to trial, the odds of an Upland At-Large Mayor lawsuit prevailing, are beyond high and are highly probable! Markman would financially gain from that costly ligation, so what does he care and frankly, he doesn't care, AT ALL! It is ironic to think before the Upland Report existed, we explained this likelihood of all of this in great detail starting back in 2017, in another blog here. We actually contacted Douglas Johnson from the National Demographic Corporation back then. I have spoken with him on the phone, as well as, corresponded with him via email in 2017. I urged our former city council to enlist his help then, to help them avoid this pitfall.
He would be most pleased to help our new city council now, with their mandatory 2020 redistricting burden and to validate what James Markman said in May of 2018 to the League of Cities, which is what I've said publicly since 2017 which is, our at-large Mayor is diluting the protected classes voting power in Upland. You can read my emails to Doug Johnson in 2017 here. Upland should have made 5 equal districts then and elected 5 council members, 1 from each district, with no at-large Mayor. Had they done so, the position of Mayor would have either rotated between each of the 5 council members on an annual basis, OR, our 5 district council members would vote among themselves, which one of them, would be our Mayor.
Also, each district's council person should have been allowed to appoint an equal number of members from their own district, to our city's planning commission, since we redistricted. That was how redistricting is supposed to go. Instead, the old council lied, cheated and discriminated against 55,000 Upland residents, being all of District 1, also the residents of Districts 3 & 4 and also, Janice Elliott! Every 10 years, we are forced to redistrict our city after each census count. So, we are faced with this again next year because of the timing of the upcoming 2020 census.
Shockingly Mayor Stone's response to her other council member's desiring to make planning commission appointments from their districts, was to tell them she will now actively seek to limit their terms on the city council! KEEP IN MIND, 3 OF THE 4 OF THEM, HAVE SERVED LESS THAN 9 MONTHS ON THE COUNCIL TO DATE! This is the kind of mentality our Mayor uses to control everyone she can. I now truly believe if her dying crony faction is dissatisfied with who becomes the city's next Mayor in 2020, they will seek to sue the city to eliminate that new at-large Mayor.
I would then suspect they would seek another election in a 5th district contest they create, by forcing a special election. Truth be told if they filed that lawsuit, a judge would rule in their favor. This is what Upland is now facing. The persons to lead the charge for our city's 2020 restricting measure, should only by our new council members with the exception of Stone because she is on her way out the door! Our new 2020 redistricting map will be our city's election map for the next 10 years, until the 2030 census! Think about that for a minute!
Our new city council should take immediate control over the 2020 mandatory redistricting, by starting right now. Countless cities, counties and states have already retained highly skilled map drawers like Doug Johnson, to work with the preliminary census data already available. That data can be used today, to start drawing our new election map and start preparing for our 2020 general elections. The SB County Registrar of Voters will require Upland's new 2020 redistricting map, as well as, Upland's new precinct maps.
In addition, the settlement agreement Upland entered into agreeing to divide the city into equal districts, also requires the city to redistrict in 2020. If we don't, Upland will be in breach and Upland can be sued. This is because in 2018, Upland used an election map based on the population of Upland as of 2010. If Upland moves to 5 districts in 2020, each district will have roughly 15,000 residents, instead of 4 districts with 18,000 residents and an at-large Mayor. In fairness, Janice, Rudy and Ricky, should be allowed to stay in their districts until 2022 and Bill Velto, should be allowed to transition into the North Upland District where he resides, which will be holding an election in 2020.
This way, Bill does not have to sit out for 4 long years, to try to get back on the dais. That dirty trick was what Debbie Stone hoped would be Janice Elliott's fate and that was a horrible way to treat somebody! Even if Upland does not hire an election map expert like Doug Johnson, Upland could opt to stick with a modified version of their existing map, which would have to be revised to create a 5th district. All districts would need to have an equal population and the protected class districts, would need to meet or exceed the mandatory (majority / minority populations ratios) dictated by the 1964 Voting Rights Act. The city's new map could be something as simple/ basic as the below, where Districts 1 and 5, hold elections in 2020.
The population of South Upland is much larger than North Upland, that is why Districts 3 & 4 are geographically smaller. All districts have to have the same number of residents, not be the same size geographically. Keep in mind, it is much easier and much cheaper for a candidate to reach 15,000 people, instead of 78,000 people citywide. Each of the 5 districts will have somewhere between 5,000 and 9,000 +/- registered voters, instead of 39,000 registered voters citywide. Clearly, we have a tremendous amount of work to do in 2020 and no one is currently, taking about how to do it, nor who will do it.
Let me assure everybody,  the cabal learned so much from getting their rear-ends handed to them in 2018. If you don't think they know all of the above, you would be sadly mistaken. If you don't think they are plotting over the 2020 redistricting right now, so they can try to regain power until 2030, you would be incorrect. In addition, I think it is safe to say the bold statements of both Bill Velto and Janice Elliott on Monday night, unintentionally may have succeeded in waking everyone up to the fact, there are some glaring inequalities between the districts. Both of them lobbied for planning commission appointments made by each councilmember, so residents can be appointed from all districts. This segment of the meeting is simply unbelievable!  I urge everyone reading this, to watch all of this video because that's how important this is to Upland's short-term near future.
This is where we get to see that Markman is not working for the new council members AT ALL! He seems to be only be working for Debbie Stone, San Antonio Hospital and other un-elected people. Instead of Markman taking the hint from the new council members, he basically ignored them. Then Elliott did something completely unexpected and took the bull by the horns and wrested it down to the ground! Elliott independently asked Markman 5 different times, point blank in the video below, to put this appointment issue by district councilmembers, on the next council meeting agenda!
As you can see, Markman stalled and stammered like a buffoon! He actually said this doesn't need to be on an agenda until June of 2020, when the next round of planning commissioner's appointments expire. I almost lost it and become one of the many residents mocking this insanity. Instead, I murmured, that man is a bold faced lair and he needs to be fired! The video above is utterly outrageous. I have never seen such insubordination in my life, EVER! Markman's behavior is absolutely sickening!!!!!!
Imagine a private sector situation where you tell your attorney, "I want you to prepare this for me by next month" and he says, "I'll be bringing that back in 10 months, when I'm damn good and ready!" I am so disgusted, we have 2 vacancies right now and those members when appointed, will remain on the planning commission until 2023. That is why this antiquated appointment policy, needs to be immediately addressed! Even the Sentinel just published these scathing headlines below and you can read these surreal articles, here!
How is Markman still on the taxpayer's dime and still sitting on dais???? If Markman or Debbie had done their damn jobs and lead the city through a fair and equally balanced citywide redistricting last year, none of the heartache, heartburn or the headaches that poured out at Monday's meeting, regarding the planning commission appointments would have ever aired on live television, in front at least 150 spectators in attendance. Someone should have been given the planning commissioners a briefing regarding how the commission would be restructured because of the citywide restricting, long ago!
This should have happened back in 2016, 2017 and certainly long before 2018 & 2019. Instead, Mayor Stone continues to ignore fairness and equal representation completely and opts to have 5 members from her district, all appointed by her, on the planning commission. That is why so many Upland residents feel like this!
Everybody knows I attended 3 planning commission meetings this spring, to protest a massive 60′ foot tall cellphone tower from being built in a children's park. In past Upland Reports about that issue, I hailed Commissioner Shelly Verrinder as a park loving, environmental conscious planner commissioner, who boldly voted against this proposed monstrosity, every single time. As did Chairmen Gary Schwary, as well as, Bill Velto before he was appointed to the city council at the end of January. In these prior reports, I praised Gary for how he conducted those meetings as the commission's chairmen because his meetings, were nothing like our contentious city council meetings.
Gary never cut anyone off. Gary never threatened any resident with removal via a police escort out of the building. Gary allows residents to run over on their allotted speaking time, instead of cutting off their microphones in mid-sentence. Gary's meetings were an utter delight in comparison to Debbie Stone's militaristic manor of conducting city council meetings. I would like to thank both Shelly and Gary for their years of service and for keeping a 60′ tall cellphone tower, out of McCarthy Park.
While all of the above is true, I completely understand how it may be very difficult, if not even impossible for Councilmen Zuniga and Felix to explain to their constituents, why their isn't a single member from South Upland on the planning commission. Above everything else that needs to be changed! Mayor Stone made the decision to ignore both Councilmen Zuniga and Felix comments at a previous council meeting, when they requested she make new appointments to the planning commission, instead of allowing those already serving, to have their terms limits extended again.
Her lack of leadership and transparency is the sole cause for both of these highly contentious issues (Friends & Appointments) spilling out on live television and in front of a packed chamber audience. This new council needs to stop listening to Stone's diatribe and mantra of "Now is not the time to change anything!" In addition to Markman's load of total horse-crap, which is caused by his lackadaisical comfort, feeling untouchable on the dais. Now is past time to make these most necessary and important changes and the public's support, is fully behind this new city council. 
It this new city council, wants both immediate openings on the planning commission, to be appointments made from the 2 unrepresented districts, by 2 council members other than Debbie Stone, then by God………..
THEY CAN DO THAT!

 
Markman needs to HELP THEM DO THAT NOW, NOT NEXT JUNE!!!!!!! Instead, he sat up there like King Henry and hardly lifted a finger for anyone but Stone. Despite Markman and Debbie Stone, this new council is making very hard decisions because they are brave and bold. This is how they voted on the 2 vacancies on the planning commission and the chairmen position, going forward.
Commissioner Shelly Verrinder was Mayor Stone's pick, for a 3rd, 4 year term.
Candice Moffitt was Mayor Stone's pick, to replace Linden's Brouse on the planning commission. 

Gary Schwary was up for an extension of his duties as the commission's long standing chairmen 

I am sincerely asking anyone reading this, to please let our new council members know how much you appreciate their new direction, by sending them a brief email saying so. All you have to do is cut and paste their email addresses below and say thank you. I assure you, they will know why you did that as the Upland Report's readership, is vast. It is so wonderful and encouraging for them, to hear positive feedback from the community.
janiceelliott4upland@gmail.com, rudy4upland@gmail.com, ricky@rickyfelix.com,  billveltoupland@gmail.com
And as always, I thank you each of so very much for reading the Upland Report and for being so well-informed, as you are helping set so many wrongs in our city, to rights, everyday. I'll let the USC Marching band close out this report and make no mistake about it,  WE WILL FIGHT ON!!!! GOD BLESS UPLAND & GOD BLESS ALL OF YOU!
---
Got a comment, question or suggestion, please use the contact form below;