It was an amazing display of public muscle and might, as residents from every political party, raced home from work and beat rush hour traffic, to get to Upland City Hall by 6PM to lay into City Attorney James Markman. Everyone of those residents made incredible points about the multiple legal nightmares our city attorney has allowed to happen in Upland since he become our city attorney two short years ago. Even Markman in a desperate act to save himself, blamed our former city council for his actions! If that wasn't spicy enough, that was followed by an agenda item where our city employees were finally up to get a raise after nearly 12 years without a cost of living increase, where Mayor Stone went bonkers and showed how much disdain she actually has for UPD. She could win an award for being the most unprofessional head of any city council, in America, bar none. She is an outrage and a public embarrassment every time she opens her mouth. Mayor Stone's egregious conduct started 20 minutes into the meeting when she violated the (ADA) American Disability Act, by telling a resident with a speech disability that she would no longer allow another resident to read her public statements for her to our council, as the city would then have to allow anyone else to do that." Later on in the meeting, Stone and Ricky Felix went head-to-head which was followed by Stone next trying to cut off the head of Upland's Police Officers Management Association, twice during his public comments. All of that and more, is inside this smoking hot edition of The Upland Report!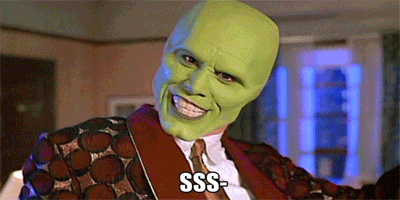 The meeting started with 28 minutes of scathing public comments in support of our Upland City Council Members, finally terminating their City Attorney James Markman effective immediately. I swear, you could see the wheels turning in Markman's head while he listened from the dais, to the cast of angry residents from every political affiliation in town, tear into him with a long list of bad acts a mile long. I swear the lyrics to the Clash's mega hit, "Should I Stay or Should I Go," must have been playing in his head!
I could NOT be any prouder of the incredible residents and speakers who publicly called Markman to account for an endless list of very troubling actions. The Upland Report, as well as, the Sentinel have covered these issues exhaustively and repeatedly. Here is a video of the 28 minute public assault during the October 14th Upland City Council Meeting, detailing the legal shenanigans of James Markman!
I don't want you to miss Mayor Stone telling a woman with a speech disability, that she will not be allowed to have someone else read her statements for her to our council in the future, because the city would have to do that same thing for other people! Yep, that's right, Mayor Stone openly violated the American Disabilities Act and this time, did it on a hot mic. But, this is anything but the first time this has happened. For the record, under the ADA's Technical Assistance Manual, Under Section II-1.2000, a Public Entity covered by Title II, is defined as #1. Any State or Local Government, and #2. Any Department, Agency, Special Purpose District, or Other Instrumentality of a State or Local Government. And Title II is intended to apply to all programs, activities and services provided or operated by State and Local Governments.
Furthermore, under Title II, Section II-2.1000 General, it prohibits discrimination against any "qualified individual with a disability." Disabilities reached by Title II are limited to those that meet the ADA's Legal Definition and are those, "That place substantial limitations on an individual's life activities." A speech impairment or speech disability is most definitely a qualifying disability under Title 2 as it affects an individual's ability to communicate. The City of Upland under Federal Law, has to make special accommodations for anyone having this or any other qualifying disability, so that they can participate in things like city council meetings. If and when they don't, Upland is violating that person's civil rights. It is the Department of Justice who enforces ADA compliance at the state and local government level under (Title II) and public accommodations (Title III).
But moving on! After the endless list of speakers asking that Markman be fired, Markman attempted to blame the former city council for his actions. That was a riot because Mayor Stone was the ring leader of the former council and voted to allow everything that has gone down since Markman got there in 2017. Since I've been covering council meetings since 2017, I have never heard Markman say that  the Fire Department Annexation Contract, or the contract to sell off 12% of Memorial Park, nor the contract where council couldn't fire their at-will city manager for 100 days, wasn't prudent legal advice. Then Markman tried to say he has saved Memorial Park because council could opted to not rezone it and then the hospital wouldn't purchase it. What a bold faced lie! Markman allowed a clause in that contract where the hospital can sue our city to preform any of their contractual obligations in the contract, as seen in last sentence of the below. 
I have been screaming and yelling about this absurdity in the Upland Report, prior to Markman saying this out loud on Oct 14th. I can't tell you how pleased I was when resident David Wade who has a Jurisprudence Degree, heard Markman say this and blasted Markman and told our council exactly why everything Markman had said to them was FALSE! 
Next, Markman walked off the dais directly after that and into closed chambers, to face 4 council members being Janice Elliott, Bill Velto, Rudy Zuniga and Ricky Felix, who actually give a damn about what their constituency thinks, while trying their best to represent the people. Mayor Debbie Stone has consistently proved she could give a blank what the residents think and she absolutely hates to hear them speak. This is a clear case of guilty by association because of Markman's allegiance to Debbie Stone and vice versa. My biggest regret since I've live in Upland, is not initiating a citywide recall of Mayor Debbie Stone last year, as all of the toxicity that remains in this city, is stemming from her.
Markman clearly seeing the writing on the wall, decided to resign after likely weighing the very high odds that he was going to get fired.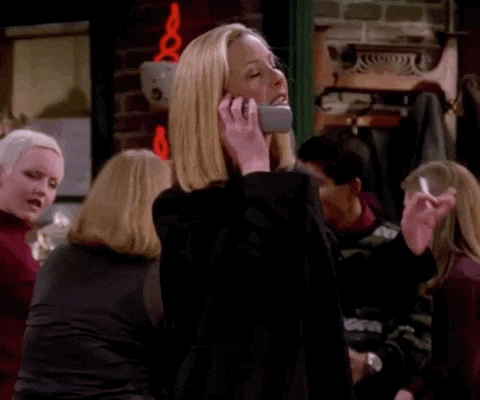 As soon as council emerged from closed session and I saw that Deputy City Attorney Steven Flower, took  Markman's seat on the dais, I knew Markman had either been fired or had just resigned to preempt being fired.
Very unfortunately, Steven Flower is a piece of work himself and he is from the very same law firm as James Markman. Flower's is also a shareholder at said law firm. I dislike Steven Flowers as much as I do James Markman and I wouldn't trust either of them, with a child's piggy back.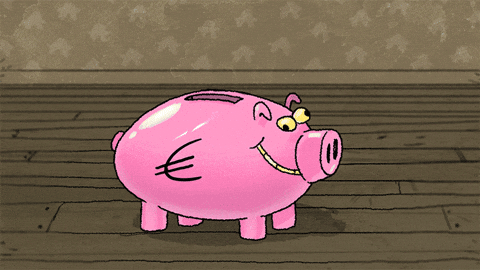 Steven Flower, as you may remember, is the very attorney who I firmly believe misled our council repeatedly during the 5G cellphone antenna ordinance in May of this year. It is my opinion that Flowers tricked our council to amend the wrong city ordinance, instead of the correct ordinance which would have required that each application to strap a 5G small cellphone antenna on a city light-pole or utility-pole, would have to come before the Upland Planning Commissioners for a vote, a public hearing and would require public notification.
Steven works in his Law Firm's Telecommunication Practice Group and Steven specializes in Telecommunications contracts and cell site leasing, according to the firm's website. If Steven were to draft or review a Wireless Small Cell Facilities Licensing Agreement for our city, which is what any wireless carrier who seeks to deploy 5G cellphone antennas on every light-pole within our city will need, Steven would be generating billable hours for himself, plus fees for his law firm and as a share-holder, more fees for himself! Imagine that! I am aware of multiple small cell licensing agreements for 5G cellphone deployment for multiple carriers, in our city's possession. 
All of this doesn't rest easy with me at all. Especially after the Sentinel described what James Markman was doing when churning legal fees for the same firm law as another shareholder, which amounted to a conflict of interest in Markman's ability to provide unbiased legal counsel to our city council. This occurred when Markman's firm was also the bond counsel for our city, according to the Sentinel. The Sentinel's incredible and in depth reporting from Oct 11th is HERE. An except of which is below as it pertains to Markman's firm being the city's bond counsel, the Sentinel had this to say;
"Markman in this way churned legal fees for his law firm based on counsel he was providing the city council when he advised its members it was okay for the city to proceed with assisting the owners of the Sunset Ridge Apartments and the Village Apartments through the June 2017 conduit financing involving the promissory note and loan agreement. As a shareholder in Richard Watson & Gershon, Markman is entitled to a percentage of the profits the law firm realizes in its operations and representations of clients. According to a California Attorney General's opinion provided in 2016, California Government Code section 1090 prohibits public officials, such as city employees, from being financially interested in contracts made by them in their official capacities, including an attorney contracting with a city to perform city attorney legal services acting as bond counsel for the same city and being paid a percentage of the bond issuance for providing such services."
I was so disgusted during the May 28th council meeting with Steven Flower and what I considered to be his willful misrepresentations to our city council members, I seriously contemplated filing a compliant with the California Bar. Steven's advice to our council was so erroneous in my opinion and contrary to what our council was telling him to do, I actually left the meeting feeling like Flower was working for the cellphone industry and not our city council. So I went home and researched what Flower's does at their law firm and was NOT surprised AT ALL, to discover the below.
I wish I had known all of that before I spoke to our city council on May 28th. What I managed to say at least alerted Former Upland City Councilman Glenn Bozar enough, that he felt compelled to speak next to warn his contemporaries that I, "had hit on something like a BOMB and if we don't protect ourselves with the language that she talked about, we're going to have a BIG LEGAL PROBLEM!" You can hear both of those comments to our city council members on May 28th below.
I would like to say that Councilmembers Elliott, Velto, Zuniga and Felix did everything in their power, as seen in the videos from May 13th, again on May 28th and again on June 10th, to instruct their city staff and City Attorney Steven Flower, to amend the proper ordinance being 17.40.050 – Permitted Zones and Permits Required For Wireless Telecommunication Facilities. Those four council members tried mightily and repeatedly to return the oversight and restore the power to the Upland Planning Commission. They all clearly understood that no public hearings, nor notification of the general public was taking place regarding small cellphone antenna applications. Council further instructed "staff" at those 3 separate council meetings to return to them with a Mill Valley type of restrictive zoning ordinance, as well as, amend the city's wireless telecommunication ordinances in section 17.40! 
5 MONTHS AFTER DALQUEST PROMISED TO AMEND SECTION 17.40 OF THE UPLAND MUNICIPAL, HE  HAS NEVER RETURNED WITH ANY OF WHAT HE PROMISED OUR CITY COUNCIL! NO ONE IN THIS CITY SHOULD WANT ATTORNEY STEVEN FLOWER INVOLVED WITH DRAFTING ANY OF THE ABOVE, PERIOD ~ END OF STORY!
Here's a question for you Robert Dalquest, where's your amendments to Section 17.40 of the Upland Municipal Code and why haven't you already produced your work product to your bosses who asked you for it last May? 
Since Upland's existing Wireless Telecommunication Facilities Permitting Ordinance SECTION 17.40  HAS NEVER been amended, all it takes in Upland today to get a permit to install 5G cellphone antennas on our city light-poles and utility-poles, is an encroachment permit issued by the Public Works Department for a hundred buck fee! The planning commission has no clue where these small cells are going to be installed, nor where they've already been installed, nor do they get a vote, nor is there any public hearings, nor is the public notified in anyway.  That's just the way our city staff likes it apparently!
And most unfortunately, The Upland Report is constantly being sent pictures from residents all over the city, about what residents suspect are 5G cellphone antennas being installed and permitted by the Public Works Department without any public hearings.  I have a very long list of "small cell sites" to check out because residents don't get any answers nor even a response from our city hall staff! Plus, a local security guard who works the night shift in Upland has posted the below all over social media, where he is alleging witnessing 5G installations happening at 3AM in the morning. I currently have no idea if that is true.
So while I'm thrilled that James Markman has finally left Upland City Hall forever, it feels a bit like we're out of the frying pan and now into the fire, to have Steven Flower from the same law firm, now replace James Markman on the dais!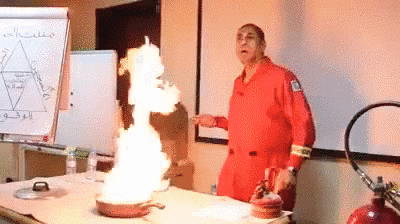 The only upside is that our city council has apparently given this role to Flower on an interim basis, while they actively seek a new law firm with new lawyers, to help them course correct the legal landmines and carnage, from counsels' past.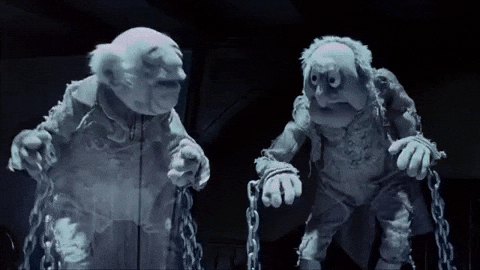 The whole city attorney fiasco has been truly and utterly a freaking nightmare for years. I want to course correct this Upland Report now and talk about what I saw during the council meeting on 10/14, that was truly impressive conduct by this new city council. I also want to give an award to our most improved councilperson to date, who was a fan favorite at the Oct 14th city council meeting. And I'll do so, right after this rousing and epic drum-roll.
AND THE WINNER OF UPLAND'S MOST IMPROVED COUNCIL MEMBER AWARD & THE FAN FAVORITE OF THE NIGHT AWARD GOES TO!!!!!!!!
Tell me you don't want to watch that video one more time. I know I do. Add to that Ricky Felix earlier in the night, went to bat for the youth in his district, as did Councilman Rudy Zuniga, as they demanded the city's skate park in South Upland at Memorial Park, be opened for extended hours so that children can use it. I believe that topic will be on an upcoming council meeting agenda, because of them. The issue that resulted in Ricky Felix standing his ground with Mayor Stone so firmly above, was the topic of city employee pay raises, after going nearly 12 years without receiving a cost of living increase. The mayor during that extended agenda item below, cauterized the public's perception that she has held a grudge and still  holds disdain and animosity against UPD, for absolutely no good reason. The mayor's un-professionalism knows no bounds, I'll tell you that.
Her disheveled and train wreck reminiscent ramblings and rants, carried over into the public comments section next. That's where Mayor Debbie Stone threatens to cut off the microphone of Upland's Police Officer Management Association President, Sergeant Moe Duran, multiple times. I am beyond appalled at her childish and disrespectful behavior, towards the men and woman who protect and serve our community and risk their lives everyday to do it. But this is how Mayor Stone threatens nearly everyone in our city, so we residents wear her insults and her hatred as a badge of honor!
As the meeting concluded, a large number of residents were still in attendance, waiting to speak to our city council members. Their topics varied from our Mayor refusing to make planning commission appointments to fill two vacancies, the massive construction projects ongoing in our city, where no local city permits appear to have been issued, the never ending 12% of Memorial Park sale saga, etc., etc. All of these are outstanding public comments, so I included the whole lot of them below.
All in all it was a wonderful meeting, with a feeling of hopefulness restored to this city's electorate once Markman had left the building. Now, if we can only usher out Interim City Attorney Steven Flower swiftly, we'll really have some wind behind our new council's sail. I believe our council is now very mindful of any remaining bad actors still surrounding them and now that they've gotten rid of James Markman, weeding out the remaining 1 or 2, should be a cake walk compared to Markman and Vagnozzi. I am highly encouraged by the events at this council meeting, in addition to, hopeful and excited about our city's future. Well done Upland City Council, well done!
Finally, please don't forget on 10/21 to attend the 2nd Joint Workshop Meeting of the Upland Planning Commission & Upland City Council, where the developer hoping to build a massive distribution center, will be given a second opportunity to sell this idea to our city officials.
The workshop will be held on October 21st at 6PM at Upland City Hall located at 460 N Euclid Ave, in Downtown Upland. Please show up and speak up, as the public will be allowed to give their comments to the developer, the council and the planning commission. Here is a video link of what happened at the first workshop in June, so you can gauge what we're all up against. Below are pictures of the site and the proposed distribution center. The location of the 51.33 acres where this is being proposed is West of Benson, North of Foothill and incorporates 13th St and will be next door to Lowes. The property is located in District 1 and truck traffic will disproportionally affect District 1 and District 3 residents.  
As always, I am more than honored that you spent your valuable time reading the Upland Report and I am most humbly grateful that you did. Together, we can change anything by being informed. Should you ever see me at a city council meeting, please introduce yourself so that I can thank you properly and in person, for your dedication to this city. Together, we are making a difference and because of that, writing every word of these reports, is worth it!
---
Got a comment, question or suggestion, please use the contact form below.