So what do we know after witnessing the joint workshop meeting on Monday, October 21st, 2019 between the city's planning commissioners and council members, who all heard a presentation given by a developer intent on building a 50 acre logistical center in the middle of Upland? We know an eCommerce company who is on Fortune's Top 10 List, will be the tenant but the developer refused to provide the tenant's name. The developer claimed the tenant needed to be in the Distribution Center by August of 2020, in order to make deliveries for the holiday season in 2020. Bridge Development Partners is who is hoping to build the Distribution Center and while Bridge refused to disclose who their tenant was, after listening to every word they said, we are ready to make an incredibly good guess and detail every reason why.  So, welcome to this Upland Report on the who, what, where, when and why will be occupying this massive facility encompassing 50 acres and 1,000,000 sq ft. of concrete and major parking lots.
---
Bridge Development Partners stated their proposed massive structure on 50 acres off of Foothill / Central/  13th & Benson will be an eCommerce Logistical Distribution Center and the tenant will be a company who is on Fortune's Top 10 List. So let's narrow down the contenders on Fortune's Top 10 List, that are eCommerce giants, shall we?
Two companies on Forbes's Top 10 List above, who are obvious eCommerce companies are Walmart and Amazon! So if Bridge's likely tenant is either Amazon or Walmart, Bridge Development can surely afford to pay the City of Upland more than a one time fee of $500,000 for transportation impacts, don't you think?
Upland will have to pay for road damage forever and manage and mitigate traffic congestion forever and conduct code enforcement of semi truck traffic patterns, forever. Especially since it was revealed on Monday night that this site will hardly provide any sales tax revenue for the City of Upland whatsoever! Robert Dalquest who is Upland's Community Development Director, tried to wrap his head around this by calling a consultant who explained the ins and outs of sales tax generated from eCommerce retailers. The point of sale will NOT be Upland. Upland will only make sales tax money, when deliveries are made within San Bernardino County.
Then, Upland's 1% sales tax rate will go into a pool benefiting all of San Bernardino County and out of that pooled money, Upland receives only .035% of their original 1% of sales tax. At least that is what I understood Robert Dalquest's statements below to mean.
It seems the only meager benefit to Upland to approve this massive facility, is one time development fees in the amount of $2.5MM! Upland's pension liability for their retired employees will exhaust that money in record speed. Upland is so cash strapped they are NOT even requiring Bridge Development to perform an Environmental Impact Report at this time! Bridge said they need to break ground early next year and have this distribution center complete and open 8 months later in August of 2020. All Upland can hope to gain from allowing this venture to proceed, is the hope of some local jobs for Upland residents.
In trying to determine what the possibility of that is, we first need to guess who the tenant will be from the short list of Walmart or Amazon. Another clue to help us determine the victor, slipped out in another Bridge statement about their tenant's intention to operate this Distribution Center as a "prototype facility." If you Google Amazon prototype warehouse, a highly interesting article can be read here. The Amazon "prototype warehouse" in Colorado described in the Wired.com article here, is of a similar scope as the building being proposed in Upland.
This article at Wired.com describes Amazon's "sorting facilities of tomorrow" as being "prototype facilities" swarming with hundreds of robots in a concrete field that is, "Pockmarked with chutes. It's a symphony of electric whirring, with robots pausing for one another at intersections and delivering their packages to the slides. After each "mission," they form a neat queue at stations along the periphery, waiting for humans to scan a new package, load the robots once again, and dispatch them on another mission. You don't have to look far to see what a massive shake-up this is for the unseen logistics behind your Amazon deliveries. On the other side of the building are four humans doing things the old way, standing at the base of a slide flowing with packages. Frenetically they pick up the parcels, eyeball the label on each, and walk them over to the appropriate chutes." The video below is a copy of the video in the Amazon prototype article at Wired.com.
The article goes on to say, "With that comes a familiar anxiety—an existential conundrum, even—that as robots grow ever more advanced, they're bound to push more and more people out of work." That article went on to describe this "prototype" robot sorting workforce as mules and stated, "These squat, wheeled drives aren't tasked with finely manipulating your shampoos and books and T-shirts. They're mules. Very, very finely tuned mules. A system in the cloud, sort of like air traffic control, coordinates the route of every robot across the floor, with an eye to potential interference from other drives on other routes. That coordination system also decides when a robot should peel off the side and dock in a charger, and when it should return to work." The article generalized these prototype facilities as "monuments to robots."
If you Google Walmart prototype warehouse, you get results for actual stores where customers still shop inside them and AI handles much of the experience but nothing that would require a distribution center with 1,486 delivery van parking spaces. Trying to fathom the amount of parking spaces at this facility, which is extraordinarily overkill for the nearly 300,000 sq. ft. structure, it really makes you go, Hmmmmmm……… 
LOOK AT ALL OF THIS PARKING!
For a building with 276,250 sq. ft. our city requires only 350 parking spaces. Yet the land plan Bridge provided to our city has 1,486 parking spaces for delivery vans and cars, plus additional parking for semi truck loading spaces and 25 dock high loading bays for those trucks. Let's now narrow in on the delivery vans for a minute. What eCommerce Distributor uses delivery vans to deliver their products? This article from June 20th, 2019 tells us that Walmart started an autonomous self driving pilot van delivery program, to deliver food from their stores and neighborhood markets. And this article from June 19th, 2019 tells us that Walmart is starting to use self driving vans to make deliveries from their warehouses, to their other warehouses and states, "The market for transporting goods on a fixed route from warehouse to warehouse using driverless vehicles could reach $1 trillion."
When you Google Amazon delivery vans, you'll find that Amazon has a logistics division which they advertise as, "With low startup costs, built-in demand, and access to Amazon's technology and logistics experience, this is an opportunity to build and grow a successful package delivery business."
Amazon claims that their start up costs where anyone can start their own delivery business can be as little as $10,000.00! Oh and here's their delivery van below! 
Amazon states the people who buy in and become delivery driver / business owners will, "Operate with up to 20-40 vans and have 40-100 employees. You'll be fully responsible for hiring and developing a team of high-performing, hardworking employees', while we take care of getting you set up and ready to operate out of an Amazon delivery station in your city. You'll be expected to provide consistent coaching and support for your team to ensure the successful delivery of packages in a 7 days/week, 365 days/year operation." Here is Amazon's brochure seeking individuals to purchase delivery driver business opportunities from them.
This seems to be finally making some sense here, as to who may actually be the tenant. If Amazon is indeed going to operate a delivery station on 51 acres in the heart of Upland, where multiple independent owners are supposed to pay Amazon for the opportunity to start their own delivery service businesses operating 20 – 40 Amazon vans apiece, where multiple owners will also operate a fleet of 20 – 40 Amazon vans each, this is probably why the parking lot is so damn big! Amazon is clearly stating in their promotional literature on their logistics website that owners / drivers are expected to successfully deliver packages in a, "7 days/week, 365 days/year operation."
So that gives us a hint it will likely be opened 24 hours a day. If this is what is going to be happening in this location in Upland, I have the following concerns for anyone investing in a delivery fleet business in California. My concerns stem from the passing of a state law to force all Uber and Lyft drivers to become Uber and Lyft employees, which makes it illegal for those drivers to remain self employed, while working for those companies. This has very broad and far reaching affects as the State of California is aggressively seeking to terminate all arm's length self employment relationships, where owner's / subcontractor are working for a corporate entity and that corporate entity isn't deducting payroll taxes, federal or state withholdings, nor are they paying for disability insurance or workman's compensation insurance, nor are they providing health insurance benefits to what the State of California considers, their statutory employees.
This Forbes article from September 11th, 2019 explains the ramifications on the self employed in the State of California where, "Under the new law, workers in California could generally only be considered independent contractors if the work they do is outside the usual course of a company's business. Conversely, workers must be employees instead of contractors if a company exerts control over how they perform their tasks, or if their work is part of a company's regular business."
How can Amazon pass the state's test that Amazon isn't exerting control over their owner/drivers? And how can Amazon pass the state's test that their owner / driver's work, is not part of Amazon's regular business practices?
I'd be concerned living in California, to invest at least $10,000 in this delivery driver business opportunity, after California passed Assembly Bill 5 and enacted a law which goes into effect on January 1st of 2020 that seeks to end self-employment for all "gig workers" and mandates they become hourly employees of the corporations they are working for.
While I like Amazon as much as the next person does, I'm certainly NOT SURE AT ALL, I want to live near a 50 acre Amazon Distribution Center. Do you? I do know should this become a realty, I'll rarely drive down Benson anymore, knowing the size of the parking lot and the very high number of delivery vans that be will working around the clock, coming and going from the entrances off of 13th to Benson and Foothill to Central. I do know I'll rarely attempt to access the 210 freeway again off of Baseline once this Distribution Center is fully operational. I do know I will drive to Euclid to get a McDonald's Caramel Frappe before I'll go to the Foothill McDonald's again. I know I'll also avoid Lowes on Benson and go all the way to Campus and Home Depot, to avoid the insane traffic of adding at least 1,500 delivery vans and cars coming and going 24/7 around the Benson and Foothill corridor.
I know as an Upland resident, I resent the fact that this project is within 2 months of breaking ground and there's no Environmental Impact Report and no traffic study to date. I resent that I just listened to the developer tell the whole town, that he was not going to tell us who the tenant will be, because he doesn't want to create bad luck for himself. When was he going to grace us with the knowledge of what will be happening in our town and who will be occupying this property which will affect the traffic in our residential neighborhoods? Here are the things I would like our city officials to now flush out!
From the workshop on October 21st, we all heard the developer say the tenant will be paying the City of Upland nothing, If I am right and the tenant is an Amazon Prototype Logistics Center, are our elected officials going to ask the richest person in the world with a net-worth of $110.7 billion dollars, to compensate our city properly for this opportunity? I sincerely hope our elected officials will also flush out if this will be a similar "prototype Amazon warehouse" as the Colorado facility which has a fully automated robotic workforce. It seems the minimal human presence in the Colorado facility are mainly tasked with putting packages into chutes and watching the robots working on a literal field of concrete, by watching the robots on flat screen TV's. 
I am hoping our elected officials can determine how many actual human jobs will be full-time positions inside this facility. I am also hoping they can determine if the human delivery van drivers, will have to pay at least $10,000 for that opportunity? As it stands after the workshop I just witnessed on Oct 21st, our city is not financially benefiting at all, besides a one time impact fees being paid by Bridge Development Partners. Bridge Development said the city will not make any sales tax revenue from this project. Now that we reasonably know who the long term tenant will likely be, can our city council members get someone from Amazon to attend their next workshop meeting, so we can all hear from them and NOT Bridge, what they will be doing here in Upland?
As everyone living in Upland needs to know what Amazon will be doing for the City of Upland year after year, in lieu of sales tax revenue, as we residents will be living with this unsightly 50 acre project that is 4.3 stories tall and we will be negatively impacted by its traffic impacts each and every day. As it stands today, there is hardly anything in this for the City of Upland and its residents. I find it highly insulting to everyone in Upland that Bridge failed to disclose the full scope of what is happening here and would not simply enlighten us on Monday night, as to who is going to be occupying this massive distribution center.
Instead of being forthright on Monday night, the Bridge Reps came across as arrogant and pretentious by acting as if they are doing us such a huge favor, because this 50 acres hasn't been development in the last 100 years. They sold themselves as the Messiahs of Upland by basically claiming that no one else would possibly want to develop this 50 acres of wasteland. That is utter BS. The reason that 50 acres has not been developed is because the owners are from Beverly Hills and obviously have the financially means to hold onto this property indefinitely.
They are doing so because it is very valuable. Those owners have never wanted to sell this property and they are not selling this property now. The owners have merely entered into a land lease with Bridge and now Bridge is trying to make millions of dollars by handing the site off to what I believe is Amazon. Bridge had the nerve to spend a great deal of time on Monday night, telling our city officials not to seek to collect annual fees from the tenant, by desperately trying to convince them the city is better off taking Bridge's one time development impact fees, because it's a bird in the hand today. This is while Bridge willfully hid from everyone, who their tenant will be!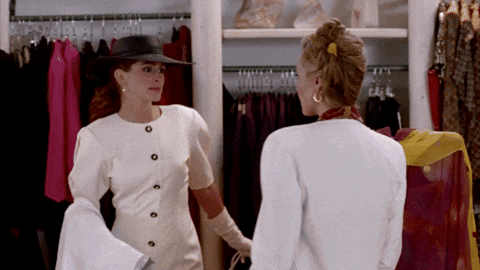 So it is past time that Bridge fess up and come clean. We need to hear from Amazon Reps, or the other eCommerce company on Fortune's Top 10 List, yesterday! This is our town and we deserve full disclosure, common courtesy and respect! So the ball is now in Bridge Development's court! May I suggest Bridge setup another workshop with the city and the eCommerce giant on Fortune's Top 10 List that they were bragging about, as soon as humanly possible. Our city council members and our planning commissioners have the right to ask that company some very reasonable and basic questions, whether Bridge Development Partners likes it or not! And every resident in Upland, deserves to hear their answers.
So, it would be really refreshing to hear the truth instead of feeling like I've just witnessed some slick developers speak to this community like we're children who don't know Santa Clause isn't real! Robert Dalquest, if you knew you were dealing with the likes of Amazon, would you not have asked them for an Environmental Impact Report and a Traffic Study? How can our city council members and planning commissioners determine how bad the 1,486+ parking spaces for delivery vans, cars and semi trucks will affect the existing traffic conditions on Baseline, Benson, 13th, Foothill and Central? Why isn't our city staff making Bridge Development Partners perform these most basic requirements when proposing to cover 1,000,000 sq. ft. of dirt, with concrete?
This is the City of Gracious Living and we all need to know this basic information to make informed decisions. All of the dirt in the rectangle below, is where this distribution center is going to go. The building will be 47′ tall, which is a 4.3 story high. It will be nearly 300,000 sq. ft. in size and will cover over 6 acres, with an additional 15 acres for parking, plus, another 28 acres for auxiliary parking. Bridge actually told the community their building will be hidden behind the buildings in front of it on Foothill Blvd. What is in front of this site is In-N-Out, a gas station and a few other similar sized buildings, so that statement is ludicrous!
This 51.33 acre site, is the size of 38.886 football fields. 
This site is over 2 miles away from the 210 freeway!  
This site is 1.66 miles away from the 10 freeway!
We need a traffic study to determine how this major logistics center located this far away from the existing freeways, will affect Upland residents living and working around it. And we need to hear from the tenant, to learn and understand the full scope of their operation in this location. We are big boys and girls and we need the truth and the facts from Bridge Development Partners! We need to hear from who is likely Amazon, to either become comfortable and excited with their future plans or to come to the conclusion, this is not the correct location for this project. So personally, I can't wait until the next workshop! Here's to hoping Bridge Development Partners will finally disclose some hard facts and introduce us all, to the actual tenant!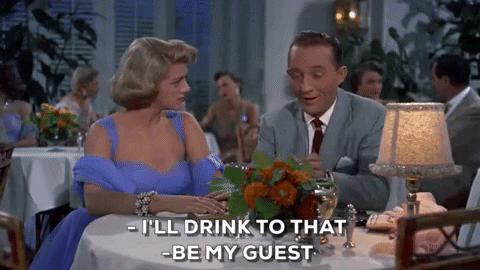 As always, thank you for reading the Upland Report. I simply can't thank you enough for taking your valuable time to do so. Thank you for caring so much about this community. I would like to thank the residents who spoke up for all of us at Monday night's meeting. Please spend some time watching their incredible comments, here. You can also watch every word Bridge Development Reps had to say, here! Finally, four of our council members and our planning commissioners did a very good job, trying to get basic information out of the Bridge Development Reps and their comments can also be seen here. That is the entirety of what I have to say today and I thank you again for reading every word.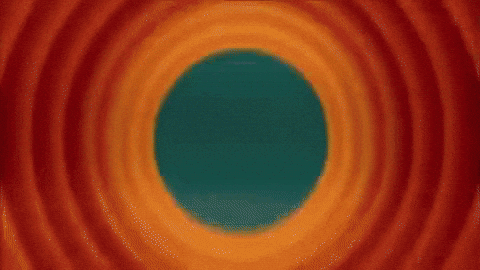 ---
Got a comment, question or suggestion, please use the contact form below.