The disappointment regarding what four members of the Upland City Council did on Wednesday, April 1st, is palpable, with the sole exception of Councilwoman Janice Elliott. The 4 to 1 vote in favor of approving the Amazon 50-Acre Logistics Terminal has resulted in a literal flood of Upland residents taking to social media to express their disgust ever since. Residents are comparing what they witnessed as a horror film resembling "Invasion of the Body Snatchers!" Meaning the vast majority of Upland residents are publicly expressing the fact that they can't believe they actually elected people who are now voting like the doppelganger of the incumbent they unseated in November of 2018!!! By simply clicking the "continue reading" button below, we'll have you clicking your heels together three times and begging to be woken up from this very bad dream. So come on inside, if you dare, "My pretty….and your little dog too!"
---
WELCOME TO
"INVASION OF THE COUNCIL SNATCHERS!"
DOPPELGANGER MYSTERY THEATER PRESENTS
"THAT'S NOT THE GUY I VOTED FOR!"
WILL THE PEOPLE ELECTED IN 2018
PLEASE STAND UP?!?!?!
Now that I've set the tone, let's commence with this report. To add to the horror of this true story, let's add the fact that we're in the middle of a global pandemic crisis with a highly contagious new Novel Coronavirus that has viral shedding properties for as much as 30 days. It is also airborne and can travel great lengths because it's airborne and experts are saying 10% of everyone infected, contracted the virus by an infected person exhibiting no symptoms whatsoever! And to date, we are currently worse off then the 2011 science fiction thriller Contagion, as we still have NOT located patient zero yet as experts hypothesize about the origin and the speed in which this virus has spread to every country in the world, in the past 60 days. 
The pictures below are from the last public hearing on February 12th regarding Amazon's Logistics Terminal and the council chamber hall was packed to what I believe was over maximum capacity.  The room was standing room only and you could hardly get to the water fountain or the rest room. That meeting opened with statements from a San Bernardino County Fire Inspector in the video below, due to the enormity of the size of the crowd at this non-binding vote of the Upland Planning Commission. The city did not record this meeting at all, but resident Carlos Garcia from District 3 did. Here's Part 1 and Part 2 if you're bored during this mandated quarantine and looking for something to do.
With the international mandate to shelter at home to try to slow the rapid spread of the Coronavirus contagion, this turned out to be the perfect opportunity for Upland City Council to conduct what would have been the most packed public hearing in the city's turbulent history, since the public could NOT attend it.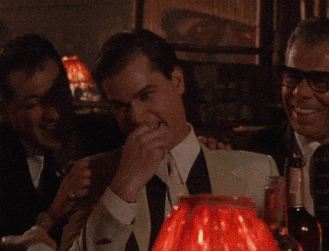 During the April 1st Public Hearing, the city did NOT allow the public to phone in during the meeting and wait on hold, so residents could speak to their city council members before they voted on Amazon's 50-Acre Logistics Terminal on Foothill / Benson & Central! Instead, the city forced residents to email the city clerk by 4 PM on April Fool's Day and then allegedly someone with the city would call them during the meeting and patch them in. According to the city clerk, if a speaker didn't answer their phone when the city called them, the city would try a second time but after that, pending speakers were forever lost in the shuffle of emails and we'll never really know who actually sent an email requesting to speak and NEVER got a phone call from the City of Upland. That's because I can't even tell you how many times the city clerk and city manager have actually blocked emails from residents!
---
This must be why none of the 91 Protest Letters collected by The Upland Report and emailed to the City Council Members, Planning Commissioners, City Manager, City Clerk, Community Development Director and the Developer's Contact Planner on January 21st, ever made it into the official objection record. This is despite Councilmembers Janice Elliott and Bill Velto and Planning Commissioner Gary Schwary personally responding to say they received them. That letter is below and had 91 Upland residents full names, physical addresses and email addresses and each resident was copied on the emails sent to the city.
I wish I could say I was the only person this has happened to but sadly, residents testified during the April 1st Public Hearing, that the city did not include their protest letters sent via email either. Plus, I know Upland Resident Steve Bierbaum collected 138 signatures on protest letters which were also excluded from the public record, even though Bierbaum had hand delivered those letters to the city clerk personally. Here are Bierbaum's 138 Protest Letters!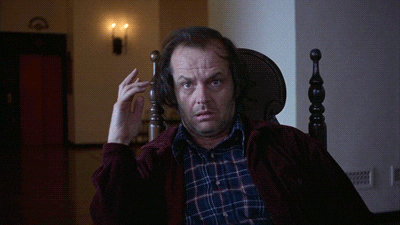 Then when resident Fred Lynch was luckily enough to get a call from the city on 4/1 so he could make a public comment, he also told the city council that city hall staff had omitted his protest letter and stated city staff is clearly NOT getting or NOT acknowledging resident's emails. This was reiterated by resident Roger Stephenson who stated the city had not included all of the correspondence submitted by the public into the public record.
Likewise, Retired Attorney Marjorie Mikels testified the city NEVER called her for public comment and that's when the city clerk attempted to deny receiving an email from her too. But ironically, the city clerk had no trouble getting emails from the speakers who are presumed by many to be residents from Fontana, who had shown up at the 2/12 public hearing to testify how great the developer's project (with an undisclosed tenant) would be for the City of Upland. It was surreal to have what many believe are paid bad actors, tie up the city's phone lines all night and many Upland residents are wondering what the developer is paying those folks to do this for them, again.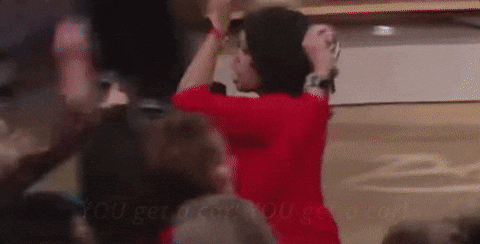 It is most unfortunate the city clerk proceeded to cut Ms. Marjorie Mikels off in mid-sentence and proceeded to hang up on her, just as Ms. Mikels was explaining that during the 2/12 public hearing, she was told by Fontana residents in the restroom, that they were being paid by the developer to be there to speak in favor of the developer's project. Clearly, many residents now believe this was a repeat paid performance by these same Fontana residents during the 4/1 public hearing.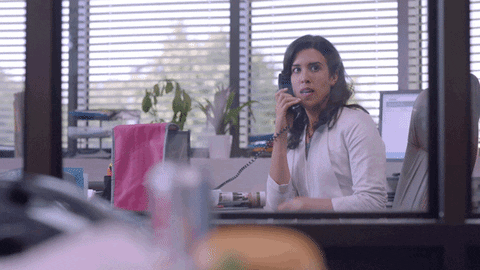 I found it absolutely hilarious and the only moment of levity the entire night, when City Clerk Keri Johnson stated there were no more public speakers and Mayor Stone had told Keri to call back the developer to get their rebuttal. In the video below, you can see the council is sitting there waiting for Keri to return to the meeting with the developer on the line, when somehow, Marjorie Mikels is patched through instead and the clerk does NOT even know who is on the call.
Ms. Mikels' frustration with what she perceived as Fontana interlopers hijacking another public hearing was reiterated by Upland residents during the 2/12 & 4/1 public hearings, as seen in the video below. Uplanders watching live seemed to be able to tell instantly when the presumed interlopers were on the call and it became infuriating for them, to hear such glowing proclamations of the virtues of what most believe is an unscrupulous developer, who has never disclosed who their tenant will be. Especially after they witnessed this happen live at the 2/12 public hearing. Upland is a close-knit community where people know each other very well. Personally, as someone who has attended countless Upland City Council Meetings and covered Upland politics for more than 3 years, I have never seen any of those folks at any other public meeting ever and either has anyone else that I know of.  
And furthermore, are you telling me those folks are chicken hawking the city website and watched the Special Meeting on March 31st, where everyone expected Councilmen Bill Velto and Rudy Zuniga to VOTE with Janice Elliot to postpone the 4/1 public hearing because of the pandemic? Especially since Velto and Zuniga had both publicly stated they were in favor of doing so! No one watching could believe their eyes when Velto and Zuniga would NOT even second Elliott's motion to postpone the public hearing for just 30 days and instead, voted for a motion made by Ricky Felix to continue with the meeting as scheduled on 4/1. It was 11 PM at night on March 31st, when the public realized the public hearing was still going to happen a mere 19 hours later.
Uplanders do NOT believe that folks they are referring to as "paid script readers from Fontana" were so self aware and active in Upland local politics, that they knew to email the city clerk by 4PM on April 1st a mere 19 hours after learning that the public hearing had NOT been postponed.
If Retired Upland Attorney Marjorie Mikels, who is the most politically active and informed person that I know, who's husband was Upland's San Bernardino County Supervisor for 16 years, couldn't get the city clerk to call her to allow her to speak despite sending an email requesting the city do so, what the hell is going on here? Upland residents are simply disgusted at what they perceive as paid propaganda by a developer who has gone to extraordinary lengths to force their will on this bedroom community. 
This entire process has destroyed the faith that the residents once had in their elected officials. The only elected official that showed tremendous courage and great personal strength at the 4/1 public hearing, was Councilwoman Janice Elliott. Elliott's intellectual ability is unparalleled on the dais. Elliott devotes herself to reading hundreds of thousands of pages of agenda packets over her 3.5 years on city council, as she is the only retired person on the dais that actually has the time to do so. She can always be relied on to be the most educated and articulate person on the dais. Here's a 15 minute video of the highlights from the 5 hour public hearing on 4/1, so you can see for yourselves what I'm talking about. 
In stark contrast to what Elliott brings to the dais, is what the Editor of the Sentinel explained in this article as, "Stone and Councilman Ricky Felix, who have a reputation among elected officials throughout the county as being somewhat intellectually challenged." I believe what the Editor of the Sentinel meant by politely saying, "intellectually challenged," is the catch phase in the video below.
Here's the Sentinel article about the council's actions at the public hearing on 4/1. And here's another such glaring example of "intellectually challenged," when Ricky Felix stated in the video below at the 5 minute and 8 second mark that, "It really makes me sick," in regards to deferring evictions in Upland because of the Coronavirus Pandemic. He was the ONLY NO VOTE against stopping evictions until June 1st. His unbelievable statements in the video below are rumored to have started a recall initiative against him but I am being told that the Notice of Intent To Recall Felix, will be filed when the quarantine has lifted, so that the 1,400 signatures needed from District 3 can be safely collected.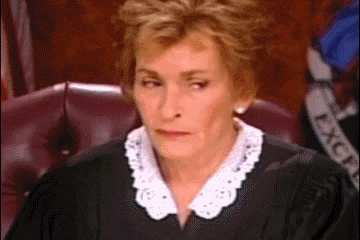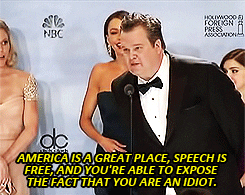 Mayor Debbie Stone did

NOT

ask one meaningful question of the developer the entire night. Voting was done on a role call basis where each councilperson had to state "yes or no" on any motion made. Debbie Stone completely forgot to cast a vote and even Ricky Felix noticed. Felix who is Upland's Pro-Tem Mayor, had to remind Stone that she didn't vote, while Stone was already blundering her way on to another item. Stone decided to chastise Felix and stated she did vote, when she clearly did

NOT!

The entire meeting was a circus and a disgrace, as it was unconscionable to hold the biggest public hearing in the history of Upland, when the public could

NOT

attend it.
What I love so much about Janice Elliott is she does NOT succumb to group-think and she does NOT succumb to peer pressure or incredible corporate pressure and she cannot be bought or sold. But I also want to give a big shout out to three other Upland officials who also got this right. Two of them are Upland Planning Commissioners and the third is a former planning commissioner. Let's start with Commissioner Yvette Walker who researched the entire length of Rt 66 (Foothill Blvd) and discovered there are no other Distribution Hubs anywhere, including in any other state on Historic Route 66! Commissioner Yvette Walker was a solid NO vote and her powerful statements are below from the 2/12 public hearing.
Next is Commissioner Alexander Novikov who spoke during the 4/1 public hearing to tell council that it's better to have nothing on the 50-acres, than to approve a 50-acre logistics terminal. Commissioner Novikov is the only planning commissioner from District 1 where the Amazon Fulfillment Center will be located. The 50-Acre Fulfillment Center also borders District 3 and District 3 had no planning commissioner on the commission, at the 2/12 public hearing. It is also noteworthy that District 1, was locked out from electing a city council member in 2018, when all other districts elected a representative to city council who must reside in the district that they represent.
Finally, I would like to acknowledge former 8 year Planning Commissioner Shelly Verrinder, who resigned from the commission a few months ago in protest. Verrinder posted the below on the Facebook Group Page – No Warehouse / No Amazon the day after the 4/1 council vote. I have always found Verrinder to be a class act and I was deeply saddened when she resigned from the commission but I completely understood her resignation as an act of protest and her reasons very just indeed.
Much of the comments from Upland's actually residents on 4/1, were summarized by the public comment made by Dede Ramella in the video below. 
Here is resident Kris Gooding stating she had traveled to a similar Distribution Center to film the surreal traffic coming and going from it and her disgust that she couldn't show her video to the city council.
I am including a video below, which were comments made by a Retired Commercial Real Estate Appraiser, who is also a 60 year Upland resident. His comments were made at a Community Workshop from earlier this year that was hosted by Irmalinda Osuna. As you may recall, Osuna almost beat Ricky Felix in 2018. The workshop was a resounding success and very well attended. The purpose of the workshop was to bring concerned community members together to discuss how they could work together to try to stop the Amazon 50-Acre Logistics Terminal from being built on Foothill Boulevard. When you listen to the speaker in the video below, you will realize the magnitude of the situation now that Amazon has gained a foothold on Foothill Blvd.
As you just heard in the video above, the 50-acre site has never been listed for sale which is why it has never been developed. It's adjacent to Cable Airport, which is adjacent to Holiday Rock. All of these continuous tracks were purchased decades ago and the financial basis in these properties is likely small compared to what they could be sold for today, according to the opinion of a Retired Commercial Real Estate Appraiser.
Undeveloped property in this area is valued at $1,000,0000 an acre, plus! If offered for sale today, the Bongiovanni 50-acre tract could reasonably have a offering price somewhere in the neighborhood of $50 million-dollars. Presumably if the owners opted to sell it, they would have to pay long-term capital gains taxes at approximately 15% of the total sales price. If that were the case, there would be a tax hit of $7.5 million dollars if the tract sold for $50MM and what businessman would NOT want to defer that, yet still be compensated for the next 50 years, for doing nothing but signing a 50-year lease. 
According to the knowledgeable Commercial Real Estate Appraiser in the video above, this is why the land leasing strategy is so attractive potentially, for these large landholders. Under a land lease, someone like Amazon can come in and lease hundreds of acres and pay the land owners huge monthly payments for the next 50 years, with a 50 year lease extension thereafter. Once Amazon improves the property and they move out of the property at the end of their leases, all of their improvements become the real property of the property owners, at no expense to the property owner.
If the Bongiovanni track had ever been offered for sale, the buyer's lender would have been required to perform a Phase 1 & Phase 2 Environmental Assessment to determine what was buried or dumped on that property when it was an unlicensed construction dump site for years. I know someone that owned a auto repair business in Glendora and they couldn't sell their small two stall garage shop because oil had spilled on the slab on the garage floor and worked it's way through cracks in the slab over the years and into the soil under the building and required extensive cleanup. So it's super hard for me to imagine what kind of environmental testing would be required if selling a construction debris dump site, or an airport, or rock mining operation where a traditional lender is involved!
Can anyone imagine Amazon wanting to expand their operation in Upland, after gaining a foothold in Upland with the Bongiovanni track? I know of no greater fan of Amazon in Upland then Cable Airport Owner Bob Cable. Under normal circumstances, there are very few people who have the financial ability without a MONSTER loan, to take very large contiguous tracks in Southern California and potentially amass hundreds of acres, as most people don't have the money to pull that off besides someone like the richest man in the world. But here's an interesting article about why Amazon loves to build their Logistical Terminals next to airports. 
Let's just pretend there's a 5% chance of this massive contiguous land reconfiguration happening. Use the photo below to try to imagine the size of the Amazon footprint if it did. Why wouldn't Amazon want to try to do that, is the question to ask yourself? Does anyone really think Amazon could NOT make an offer to Cable and Holiday Rock where they wouldn't be willing to lease some of their acreage to Amazon? 
Since approximately 40 acres out of the 50-Acre Bongiovanni track below, will be the parking lot of their shipping terminal, it seems very likely to me that Amazon at some point in time, is going to have to expand the size of their "warehouse," which is only 10% of their site plan below. Why wouldn't Amazon want to do that? Especially since the initial site plan the developer came to the city with last June, was nearly a 1,000,000 sq. ft. building and not the 200,000 sq. ft. building below. Amazon just proved no one at Upland City Hall is going to even try stop them and with the current council, only Janice Elliott tried.
Another thing that I lose sleep over is that once Amazon gets a foothold in a community, they become very politically active apparently. According to this article, they have previously injected $1,500,000 into city council races in Seattle, in an attempt to unseat a councilwoman who opposed them. Amazingly, the councilwoman was reelected despite their $1,500,000. But seriously, can you imagine if they infused $1,500,000 into any Upland City Council race, because I sure can. 
Now I'd like to talk about the people in Upland who believe this Amazon Logistics Terminal is going to be job central for the City of Upland. The inside of these Fulfillment Centers are fully automated, as you can see in the video below. Count the handful of human beings you see working in this video and then read this article, HERE.
I know what you're thinking after seeing the above and reading this article. You're probably thinking the lion-share of the "jobs" must be delivery van driving jobs. But according to Amazon's own website, to get a delivery driving job you have to invest a minimum of $10,000 and then you are expected to purchase 20- 40 delivery vans. How many residents do you know today, that can give Amazon $10,000 of their hard-earned money and then purchase 20 – 40 Mercedes Sprinter Vans?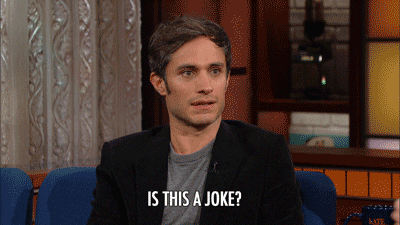 Does anyone know what it takes to have all of those vans become fully autonomous self-driving vans? Well, all it will take is Upland City Manager Rosemary Hoerning, continuing to allow every cell phone carrier to install 5G transmitters on every light pole in Upland and she's well on her way! Check out the pictures of the 5G antennas on Euclid below. Those of you with a 5G cellphone, are you blown away with the new speed? The answer is most human beings can't see any difference between 4G or 5G speed rates. 
The reason most human beings are unable to discern a massive speed increase, is because 5G is for machines and not normal everyday human applications. The fact is that 5G enables autonomous self-driving vehicles and if Rosemary Heorning doesn't move fast enough, Amazon can just utilize Elon Musk's 20,000 5G satellites, to save a buck on human being van drivers. And here's a preview of Amazon's drone work force, that will likely even replace the need for a human to ride in a self driving van, to simply get out and walk a package to someone's doorstep.
And here's how robots can delivery items to your door on the ground.
And if you haven't seen this Frontline Documentary called Amazon Empire, it is a must see and it is available for free on YouTube below. It exposes how Amazon treats their human workforce and explains when Amazon sets their sight on something, they use the term "wounded gazelle." Wounded Gazelle refers to how they view financially struggling organizations to target as low-hanging fruit. Such as, the City of Upland.
Being that Amazon will pay NO SALES TAX REVENUE to the City of Upland, their developers had to offer the city $16,000,000 over the next 20 years, to entice four city council members to ignore their own general plan and approve Amazon's Logistics Terminal, despite having no appropriate or allowable land use to approve a truck terminal in any Upland Zoning District. 
And despite a General Plan that clearly says the only place a small warehouse with a distribution component can be built in the city, is in the College Heights District, which completely excludes the 50-Acre Bongiovanni Tract. 
The vast majority of Upland residents believe the city agreeing to take $16,000,00 over the next 20 years, is so shortsighted. Especially since a member of Upland's Traffic Committee, who is a retired Law Enforcement Officer with years of public service devoted to traffic safety, explained how having Amazon in Upland will cost the city $22,750,000 in road maintenance, due to the wear and tear of Amazon's delivery vehicles and semi-trucks. 
Thankfully, there is local citizen's watchdog group called the Upland Coalition of Concerned Citizens and they are have retained legal counsel and will be seeking an injunction, to protect the City of Upland. Here are their legal arguments submitted to the city before their vote on April 1st. If you care about the City of Upland, I implore you to make any size donation to the coalition's legal fund, no matter how small, so that their attorney's can keep fighting to protect the city that we all love.
I know lifelong residents that worked very hard to elect Ricky and Rudy that have wept, after watching them vote on 3/31 & 4/1. This Amazon issue has polarized and galvanized the community like nothing I have ever seen and I believe politically, it will end up killing many political careers in the city. Please visit the links below to stay up to date on local political hot potatoes in the City of Upland and to join the conversation and as always, I thank you so very much for reading The Upland Report. 
---
Got a comment, question or suggestions, please use the contact form below.