Upland Police Chief Darren Goodman, has been placed on administrative leave by City Manager Rosemary Hoerning and the public deserves to know why! Please keep reading to learn what's in store for the Upland City Council Meeting on June 22nd, where we hope to get some answers to today's shocking events.
---
It seems utterly incredible that the city just benched their beloved African American Police Chief, in the turbulent aftermath of George Floyd's tragic death. This is like trading Tom Brady the night before the Super Bowl.
What idiot would do that???? Upland's Police Chief can only be fired by the Upland City Manager Rosemary Hoerning. The Upland City Manager Rosemary Hoerning, can only be fired by the Upland City Council. This now seems like a no-brainer! The lion-share of Upland residents credit Chief Darren Goodman with single-handedly transforming the City of Upland with his courageous leadership since the moment he was hired on July 16, 2018. The community has embraced and rallied behind him everyday, ever since. This now has the potential to be one of the saddest and darkest days in Upland's history. Sadly, as of today, this action is totally unexplained by city officials!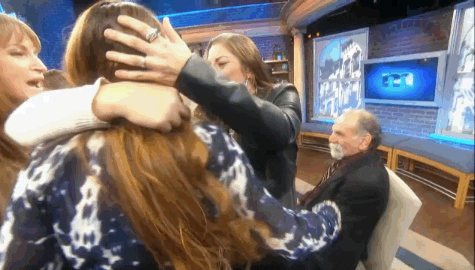 Many believe Chief Goodman should have been appointed as Upland's Interim City Manager, when the city council fired Jeanette Vagnozzi, in the spring of 2019. Goodman's education and experience made him the most qualified city employee to help the city through their City Manager crisis, as he holds a Doctorate Degree in Organizational Change and Leadership and a Master's Degree in Public Administration, according to the city's website. Instead, the city council chose their Public Works Director Rosemary Hoerning, which many believe was a horrible decision, including Former Councilman & 2016 Mayoral Candidate Glenn Bozar.
Chief Goodman has been seen as the beating heart of the City of Upland, by most well informed residents. The public will be shaken to their core, to learn what has just transpired in the City of Gracious Living today. Many cite that nothing gracious about the city existed, when Goodman took the helm of UPD on July 16, 2018. Goodman has always had the love and full support of the sworn personnel within the Upland Police Department. 
You would think something this major having just happened today, the Upland City Manager Rosemary Hoerning, would plan to tell the general public about it during the June 22nd City Council Meeting, later that evening. Yet, when she failed to do so, it was another slap in the face to the general public. 
On the agenda for the 6/22 Upland City Council Meeting, is whether to ask the registered voters of Upland, if they want to sell 12% of Memorial Park, or not! I suspect we'll be hearing from many informed residents, who will say HELL NO, OUR PUBLIC PARKLAND IS NOT FOR SALE! Also on the agenda, is the question of whether the city council should ratify the appointment of Dr. Brinda Sarathy, to the Upland Planning Commission.
Knowing Dr. Brinda Sarathy personally, I can say I do NOT believe there is anyone more qualified than Brinda, to become an Upland Planning Commissioner. Please allow me a quick second to sing her praises, as Brinda is a Professor of Environmental Analysis and Director of the Robert Redford Conservancy for Southern California Sustainability at Pitzer College. Brinda has a Ph.D. from UC Berkley and studied Environmental Sciences. Brinda is also a published author with multiple books written about the Environment and her Amazon book list can be seen here https://www.amazon.com/Books-Brinda-Sarathy/s…
Brinda has also been featured on various Podcasts and even CBS News to discuss environmental issues. Brinda was recently awarded the 2020 ACLS FELLOWSHIP, having competed among 1100 applicants. If Upland can't appoint someone with Brinda's background and education to the Upland Planning Commission, something is seriously wrong with the current leadership's mindset! I urge Councilmembers Janice Elliott, Bill Velto and Rudy Zuniga, to please ratify Brinda's appointment tonight. We can't ask Councilmen Ricky Felix to do the same, since he resigned and vacated his city council seat, which left District 3 totally unrepresented, when he moved to Utah early this month. 
---
The City of Rap

acious Living

:
Weaponiz

ing

COVID–

19

to Quell

Democracy
– By Brinda Sarathy  (May 5th, 2020)
"This past week, "freedom" protesters rallied in parts of Southern California and elsewhere, in defiance of state and county social distancing measures to prevent the rapid spread of COVID-19.  Many protesters were tired of staying at home and asserted that the economic and social impacts of sheltering in place posed greater harms than the risk of infection, illness, and death by coronavirus.
There is no question that individual rights of free assembly are in tension with requirements to restrict our movement and mass gathering in public spaces. Medical experts rightly note that physical distancing serves as a bulwark to protect public health and, as a scientist and academic, I fully agree.
Yet, if the public is being asked to radically alter individual behaviors for the greater good, then we should commensurately expect our elected officials to not abuse the COVID-19 crisis as an opportunity to ram through development projects that many believe will harm other arenas of the public welfare over the long run. Unfortunately, some municipalities are doing just this: they are using the COVID-19 emergency as cover to fast track highly contested projects, skirt environmental regulations, and further benefit those already in positions of power and influence, and all without being fully accountable to their actual constituents.
Over the past month, in my own town of Upland (ostensibly the "City of Gracious Living"), I have witnessed COVID-19 restrictions being weaponized by a majority of elected officials and city staff to disallow in-person city council and planning commission meetings.  While it is imperative to disallow in-person attendance on the grounds of protecting public health, our elected officials should similarly pause decision-making around highly controversial developments, on the grounds of protecting democracy.
Instead, participation at Upland City Council and planning commission sessions are now mediated through Zoom calls and phone-in access for public comment. These remote sessions drastically blunt public participation and further diminish the accountability of our elected officials to their constituents.  Recently, via Zoom, the city council voted through the highly contested Bridge Development Project on Foothill Boulevard (the rumored tenant for which is Amazon).
This project has seen major public outcry as residents have expressed legitimate concerns about its long-term negative impacts to quality of life, and increased levels of air pollution and traffic. Similarly, in another remote session, the majority of Upland City Council green-lit the Villa Serena development of 65 homes on a flood control channel, despite every single member of the public who called into the meeting opposing the proposal, and despite Upland's own planning commission having voted down the project at an earlier, in-person pre-COVID-19 session.
Today, many members of our community are dealing with added child-care responsibilities, lost incomes, and heightened anxieties. How is it possible for concerned citizens and residents to stay on top of local government decision-making and to have a meaningful public voice, in these precarious times?  City officials should exercise prudence and place a moratorium on decision-making around highly controversial projects that have the potential to significantly impact the public good over the long-term. The COVID-19 crisis will eventually pass, and hopefully our individual actions and limitations on personal freedoms will have saved lives. In a similar spirit, our elected officials should look to protect democracy and preserve meaningful public engagement, rather than using this crisis to fast-track projects that may not benefit the greater good."
---
EPIC FAIL BY MAYOR DEBBIE STONE, WHO SEEMS TO HATE THE FIRST AGREEMENT!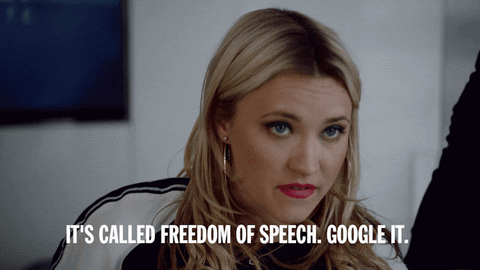 Got a comment, question or suggestion, please use the contact form below.