After watching the Upland City Council Meeting on 6/22, we still know nothing more about why Police Chief Darren Goodman, was placed on administrative leave by City Manager Rosemary Hoerning. The public has taken to social media to plead for the Chief's reinstatement and to await some official written statement from the city, to explain why this drastic action was taken. Unfortunately, the City Manager said nothing whatsoever during the council meeting to explain her mysterious actions! But please don't think the 6/22 council meeting was boring because after a slow start, the rest of the meeting was chock full of goodies you don't want to miss! Find out why the city mailing a letter from Mayor Debbie Stone to Upland residents, violated the Political Reform Act and learn every detail of the city's internal investigation, including the 7 City Officials involved in the scandal. Read on to see why Stone only wants YES MEN on the planning commission and which P.h.D. Stone just publicly chastised, for exercising their 1st Amendment right by writing a letter, which was published in the Sentinel. That and so much more is in today's smoking hot Upland Report. 
---
A Special Meeting of the Upland City Council has just been called for Thursday, June 25th at 2:30 PM. This is after the city council just had their regularly scheduled bi-monthly meeting on Monday 6/22. There will be a rally at Upland City Hall on Thursday, June 25th at 2:00 PM, so residents can show their support for Chief Darren Goodman before the city council goes into closed session. During the 6/22 City Council Meeting, instead of City Manager Hoerning giving any explanation for her decision to send Upland's Police Chief home, it was Councilmen Velto who offered the only comment of the night.
Velto's statements were made at the end of his 3 minutes of allotted time to speak to the general public, by saying, "Our Chief of Police has been placed on a paid administrative leave. This is an employee personnel matter and it is confidential in nature. I ask that our residents please be respectful of our Police Chief Darren Goodman, our city manager and this council, as we allow this unfortunate process to be completed." 
Velto then turned to social media and posted the below to multiple Upland Facebook Group Pages and then Janice Elliott, shared Bill's post extensively on social media also.
I am glad someone said something about the elephant in the room and that the council meeting turned out to be anything but anticlimactic. The melodrama started off on a very sour note, when Mayor Debbie Stone had the nerve to rescind her Planning Commission nomination of Dr. Brinda Sarathy (seen below), simply because Brinda didn't agree with how the city approved the massive 50-Acre Amazon Logistics Terminal, at a public hearing,  the public was barred from attending!
Stone actually says in the video below, that she didn't become aware that Dr. Sarathy felt that way, until this past weekend. That must be because Debbie Stone doesn't read the newspaper, where on May 5th the Sentinel published a brilliant Op-Ed Piece written by Dr. Sarathy about the Amazon vote. 
Here's a newsflash Debbie, no one in the city agrees with how you and City Manager Hoerning, handled the most contentious zoning petition in Upland's history. And because residents are suing the city over how the city handled Amazon's approval on April Fools Day, a judge is expected NOT to agree with Debbie either! So the question now becomes, who's left in the City of CorrUpland that agrees with how Debbie Stone allowed the 50-acre Amazon Logistics Terminal, to be approved at a public hearing, the public was barred from attending? In my opinion, Debbie Stone is looking for a candidate with the qualifications of the mute gentleman in the video below. 
And according to the Sentinel, Debbie Stone even booted Planning Commissioners Yvette Walker and Alexander Novikov off the commission because, they didn't agree with her either!  I've concluded the reason it takes Debbie Stone eons to make planning board appointments, is because there is hardly any residents in the city that actually agree with her. It seems unless you're a YES MAN with little to no critical thinking skills, you need NOT apply!
There's a second group of vocal residents calling themselves "Friends of the 15th Street Flood Basin," who also strongly disagree with Debbie Stone. The group is now suing the city too, after the council voted 4 to 1 on 4/13 with only Elliott voting no, to approve a 65 unit housing development to be built in a flood basin above 15th Street, between Grove and Campus Avenue. This vote was also done at a public hearing, that the public was barred from attending.
65 HOMES IN A

FLOOD BASIN!
This slideshow requires JavaScript.
And apparently, even the FAIR POLITICAL PRACTICES COMMISSION strongly disagree with Mayor Debbie Stone and company, for violating the Political Reform Act. The Enforcement Division of the FPPC – (Fair Political Practices Commission), had their attorneys file a compliant against the city, for the city mass mailing letters in resident's water bills, allegedly "written" by Debbie Stone to promote Stone's "alleged" accomplishments. Well, Janice Elliott just got wind of this and spilled the beans during her 3-minutes of council communication time, during the June 22nd, City Council Meeting.
What an utter embarrassment, as The Political Reform Act, prohibits the mass mailing of material featuring an elected official at the public's expense.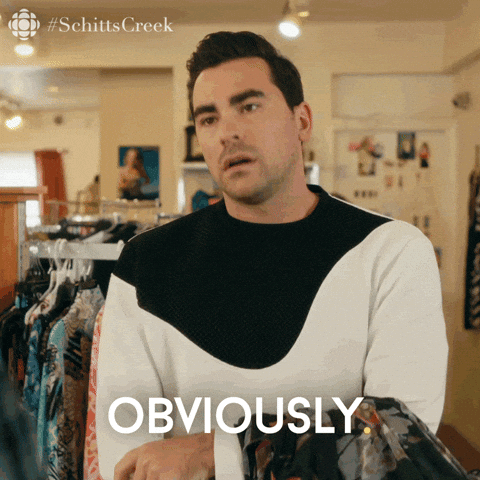 Somehow, neither Mayor Debbie Stone, nor Former Councilman Gino Fillippi, nor the City's Former PR Consultant, nor (2) Former City Managers, nor the Former Assistant City Manager, knew NOT to mass mail a letter they pretended Debbie wrote (with Debbie's picture on it no less), to residents inside their water bills, which was clearly promoting Debbie Stone! All of this utter absurdity is explained by the Former City Attorney James Markman, who had to investigate the FPPC's complaint and interview everyone involved.
The contents of the city's response is laughable, as it clearly depicts the epic dysfunction and dishonesty coming out of city hall. In my opinion, this letter illustrates a Sketch Comedy Show at City Hall that's a blend of the Three Stooges, Dumber & Dumber & Abbott and Costello's, "Who's On First." In fact, those familiar with the cast of characters in this letter, may find it even funnier than Lucille Ball's "Vitameatavegamin" bit below.
After interviewing the SEVEN (7) City Officials named below, the city's response made about as much sense as Steve Carell's gibberish bit, from the Bruce Almighty clip below.
Lucky for us, in addition to mass mailing Debbie's accolades inside resident's water bills, the city also published the faux Stone manuscript in the Daily Bulletin, where we all can still read what Debbie didn't write by herself, or possibly at all, here!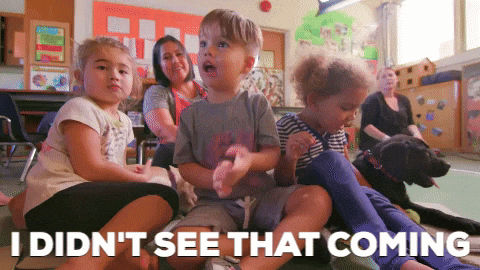 This line from "Debbie's" propaganda manifesto actually states, "Restoring Upland Pride is evident, as well, in the transformation of Memorial Park to its former glory." Well if that were true, Debbie wouldn't be insinuating it's a run down dump today, that no one but transients and drug addicts, utilize anymore. She wouldn't be chomping at the bit to sell 12% of a Memorial Park, if she had "transformed to it's former glory!" Which is what she just did on Monday night at the 6/22 City Council Meeting, as seen here. 
All I can say is, expect to see a question on your November ballot, asking if you want to allow Stone to sell 12% of your public parkland, OR NOT! And please, November is only 120 short days away, at which time, you'll get to vote Debbie out and finally replace her! Residents in District 1, will finally be allowed to elect someone from their district to represent them and ironically, so will residents in District 3, again! That's because Ricky Felix resigned from city council earlier this month and moved his family to Utah, right after voting for both Amazon and the FLOOD BASIN housing complex.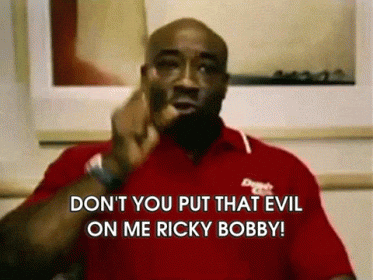 It's time once again, for the wonderful residents of Upland, to take back their city. Expect this election year to be 2018 on steroids! The Mayor's race is already underway, with Janice Elliott having made a formal announcement, that she is running for Mayor. And I expect a few more mayoral candidates will follow suit. To set the tone for the spicy 2020 upcoming political season, you know we need some music!
And let's hope whatever mystery that caused City Manager Hoerning to put Chief Goodman on administrative leave, gets resolved in short order and that the Chief, will still want to work in Upland. As always, I thank you so very much for reading The Upland Report and please stay well and stay safe.
Got a comment, question or suggestion, please use the contact form below.