Inside this edition of the Upland Report, you'll see photos and videos from the rally to support Chief Darren Goodman, before the closed session city council meeting. You'll feel the tension of the meeting, as if you were there. We'll tell you who's to blame for this crisis and what action was taken by the city's elected leadership. We can NOT thank you enough for being readers of The Upland Report. This week alone, this site has received over 10,000 visitors in just five days, as of Saturday morning. My heartfelt gratitude is extended to each and every one of you. Together we are changing one little corner of this world for the better. So let's not stop now. Welcome to the next step in our journey and I'm so grateful you're here.
---
This slideshow requires JavaScript.
Considering the rally was organized literally overnight with less than 24-hour notice, Upland's incredible residents showed up in mass to support their beloved Chief of Police. ABC-7 and NBC-4 was live on the scene and Upland's own Carlos Garcia from District 3, filmed the rally and the closed session meeting. We can't thank you enough Carlos, as the city DID NOT film nor broadcast the meeting. It is my prayer, that Carlos Garcia will decide to throw his hat in the ring, to represent the now unrepresented residents living in District 3.
In Carlos' video above, you can see Councilmembers Bill Velto and Janice Elliott, actually attended the rally and mingled with Goodman supporters for 40 minutes. Velto even goes on camera and says, "I stand with and support Chief Goodman. I will do everything in my power to reinstate him." Janice Elliott later speaks during the closed session meeting in full support of Chief Goodman. You can also see residents chanting at Mayor Debbie Stone, City Manager Rosemary Hoerning and Councilman Rudy Zuniga as they walk into city hall, saying, "SUPPORT OUR CHIEF, SUPPORT OUR CHIEF, SUPPORT OUR CHIEF!"
I hear that another protest took place on Friday 6/26, where residents marched from city hall to Stone Funeral Home.
We got a tip that flyers were put on light-poles along the route that protesters took, as well as, around Stone Funeral Home.
The tyrannical act of suspending Chief Goodman has turned around to bite Upland leaders in their posteriors. Mayor Debbie Stone was verbally taken to task, again and again and again, by Upland's furious residents. With the state of affairs in the city Mayor Stone should resign effective immediately. Now, let's get some housecleaning out of the way. There has been some confusion as to who is responsible for suspending Chief Goodman. Since I've answered this question numerous times on social media, I thought many of you may have this same question in your minds too.
While there are many background players and sinister forces at work here, the fact of the matter is only one person in Upland had the power to suspend Chief Goodman. And that one person is City Manager Rosemary Hoerning. The buck starts and stops with her and her alone. If she is NOT strong enough to stand up to Mayor Stone and the crony cartel, that's the council's problem and now, it's the public's problem. Rosemary Hoerning's powers as city manager are clearly spelled out in the Upland Municipal Code.
---
Upland Municipal Code Section 2.04.100 – Power of Appointment and Removal: "It shall be the duty of the city manager to, and he or she shall, appoint, remove, promote, demote and discipline any and all officers and employees of the city, except the city clerk, city treasurer and city attorney, unless otherwise prescribed by this code." 
---
Upland Municipal Code 2.04.090 – Authority Over Employees: "It shall be the duty of the city manager, and he or she shall have the authority to control, order and give directions to all heads of departments and to subordinate officers and employees of the city under his or her jurisdiction through their department heads."
---
If the council is not strong enough to stand up to Hoerning, that's the public's problem to fix this November 3rd. As the council members are only people who can hire and fire a city manager.
---
Upland Municipal Code 2.04.010 – Office Created: "The office of the city manager of the city of Upland is created and established. The city manager shall be appointed by the city council wholly on the basis of his or her administrative and executive ability and qualifications and shall hold office for and during the pleasure of the city council."
---
So where do we go from here? If Hoerning will NOT reinstate Goodman and return him to lead UPD, the city is headed to court and without Chief Goodman, the city is headed to hell at full speed ahead. Think Circa 1997 Upland. Let me refresh your memories of what that looks like.
It's not a pretty picture, is it? If Hoerning will not reinstate Goodman now, the only way out of the pit of hell, is for council to replace Hoerning with someone who will reinstate Goodman. Here's a thought, how about Goodman become the new interim city manager, while also resuming his duties at UPD? This would be a temporary stop gap measure, at least until the council can interview qualified city manager candidates, by advertising the position and opening the process up to new blood outside of Upland. That is what the council should have done, when they fired Jeanette Vagnozzi in April of 2018. Please look at Goodman's qualifications and tell me, you don't think he could be the city's top executive for the next 90 days or so. And there is a precedent for this all day long, as many cities will have their police chiefs take the helm as their Interim City Managers, when faced with a need or a crisis.
Instead, our city turned their former Public Works Director Rosemary Hoerning, into their permanent city manager. And barring Hoerning not reinstating Goodman, or the council firing Hoerning and replacing her with someone who will reinstate Goodman, this is the biggest cluster-hot-mess in the city's 114 year history.
The council just had the public come calling with pitchforks in hand, to their closed session meeting on Thursday, because of Hoerning and Stone. Even Goodman's own lawyer is blaming Hoerning and Stone, for Goodman's suspension, when he said, "What is clear based on these facts alone is that the City Manager and Mayor's placement of Chief Goodman on administrative leave…….. retaliate against Chief Goodman for refusing to do the Mayor's and Thouvenell's political bidding."
At this point, if Elliott, Velto and Zuniga can't convince Hoerning to take decisive action immediately and unwind what she just did four short days ago on Monday 6/22, then the council must intercede immediately by getting Hoerning out of their way. And if Elliott, Velto and Zuniga are unable to act decisively and collective by voting together, then Goodman will be gone forever and Upland will become Dumpland again and the residents will suffer from now until November 3rd and beyond.
Let's face it, there's not a Chief Goodman Store on every corner, where we can replace him without  years of pain and suffering. In fact, a man like Goodman who has somehow managed to exceed everyone's expectations by leaps and bounds, is a diamond in the multiverse. Upland will NOT be able to attract another GOOD-MAN to come to this town and deal with this oppressive situation and a bunch of fledgling egomaniacs, who undermine and sabotage everything they do. Upland needs to host a Narcissists Anonymous Support Group at city hall, to help the other victims in dealing with this insanity.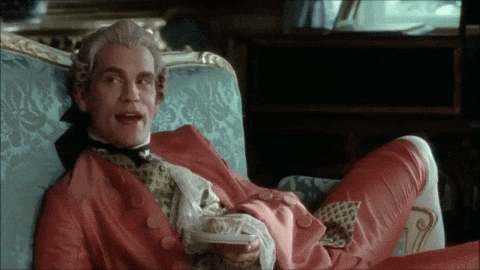 Even if Hoerning calls Goodman tonight and begs him to please return to UPD fully reinstated, how does she ever restore her credibility after the stunt she just pulled on Monday? Personally, I do not believe she can. This is the latest incident of years of operating in a fashion that is unbecoming, dishonest and highly questionable, in my experience and opinion.
So to recap, there are only two ways out of this horrendous juggernaut. # 1 – Hoerning reinstates Goodman. # 2 – Council fires Hoerning and replaces her with an interim city manager  who will reinstate Goodman.  Period end of story.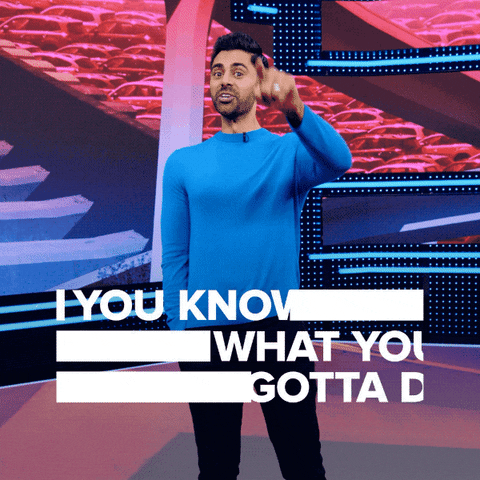 To answer your last burning question being, what did council end up doing at closed session on 6/25, absolutely nothing! No action was taken besides Councilwoman Elliott walked off the dais and stood in the line with residents  who were waiting to speak to their council members to express their staunch support of Chief Darren Goodman. Here is what Elliott had to say to her contemporaries on the dais.
Being that no action was taken at the closed session, it could mean there was possibly a 2 to 2 tie vote, so no action could be taken. Since Ricky Felix from District 3 resigned from council earlier this month, there is no tie breaker in the event of a tie. No action taken at the closed session meeting could also mean, that the closed session was not about Chief Goodman. Yet, the public comments before the closed session, can only be about what the agenda item was about. The cryptic part of the closed session agenda, was the city never disclosed the name of the person associated with the "significant exposure to litigation," that the council would be discussing in their closed session.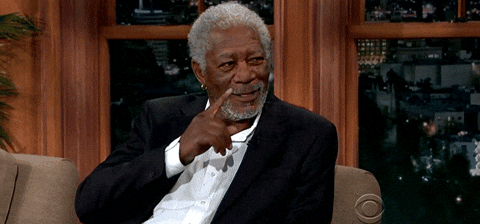 If the closed session was NOT about Chief Goodman, then both the Interim City Attorney Steven Flower and Mayor Debbie Stone, had a legal obligation to STOP anyone from talking about an issue (i.e. Chief Goodman), if it was NOT the topic of the closed session meeting. So in essence, we know the closed session was indeed about Chief Darren Goodman, or else Mayor Stone & City Attorney Flower, would have been forced to STOP anyone from talking about Chief Goodman! Instead residents spoke about Chief Goodman for 37 minutes, before the council went into closed session!
The audio of the closed session meeting is hard to hear what the first half of the speakers were saying, so below are the individual videos of the speakers you can hear clearly. After that, I have also included the entire 37 minute video, of all public comments before the closed session started.
Finally, here is the entire 37 minutes of public comments before the council retreated into closed session. 
In closing today's report, I urge every resident reading this to email your city council members plus, your city manager and demand they reinstate Chief Darren Goodman immediately NOW. Time is of the essence, if we are ever able to get Goodman back.  I have included the email addresses for Councilmembers Janice Elliott, Bill Velto, Rudy Zuniga & Debbie Stone, as well as, City Manager Rosemary Hoerning and City Clerk Keri Johnson. What we do know is both Elliott and Velto have made public statements on social media, that they support Chief Goodman. Let's show them all how much Chief Goodman means to us and the City of Upland. Please write an email now and cut and paste their email addresses below and send it.
I can never thank you enough for reading these reports and I'll close with what should be the damn theme song for the City of CorrUpland! Stay safe and stay well my friends.
---
Got a comment, question or suggestion, please use the contact form below.