Welcome my friends and strangers, to this very special edition of The Upland Report. This is our 2020 Meet The Candidates Report and our goal is to help you learn more about the 13 people asking for your vote, where you will elect the next mayor, (2) new city council members, plus a new city treasurer. That's a whole lot of change and a whole lot of responsibility on your shoulders. If you don't know what district you live in, click this link to a map where you can type your address and it will show you. If you're not registered to vote yet, no worries, the deadline to register online is Monday, October 19, 2020, which is two weeks before the November 3rd General Election. Let's jump right in shall we……….
---
D
ISTRICT 1 – CITY COUNCIL CANDIDATES!
This neglected district has been unable to elect someone to represent them, ever, thanks to Mayor Debbie Stone. However, all other districts held their own district elections two years ago. Finally, District 1 day has come. Personally, I am so pleased that Shannon Maust has filed to represent the fine people residing in North West Upland.
Shannan Maust is the Energizer Bunny of Upland. 
Hand to God, this woman's work ethic is unparalleled. She is heavily invested in absolutely everything going on in the City of Upland, because she cares so deeply about Upland. Shannan is a life-long Upland resident and an absolutely invaluable asset to everyone living in the city. She's smart, bold, sassy and classy, all rolled into one body.  She's been Janice Elliott's City Council Advisory Committee Appointee for years. She's volunteered at UPD for years. I am so excited about the possibility of her being on the city council and you should be too. Shannan's bio from her FB Campaign Page is below. 
Click to access shannan-maust-bio.pdf
---
As you see from her bio above, Shannan has earned her Bachelor's Degree in Business Management from California State University in San Bernardino and her tireless volunteer efforts include:
• City Council Advisory Committee (June 2018-present)
• Upland Police Department Business Watch Program (February 2019-present)
• The Shop Upland Committee (2019-present)
• Upland Police Department Citizens Academy (Certificate 2017)
• Say No to Panhandling Committee (2018)
• Cooper Museum Christmas Parade Committee (2018-present)
• Neighborhood Watch Captain (2010-present)
• Upland High School Choir Board, Vice President of Fundraising (2018-2020)
• Upland High School Theatre Booster Board, Vice President (2012-2016)
• Southern CA Festival and Sale, MCC Conference for Hunger Relief (May '94- present)
• Parent Teacher Association Member (2003-present)
• Administrator of Eat Upland Facebook Page
---
This woman's zest and enthusiasm for the City of Upland is in her DNA and it's highly infectious.  She is the most persistent and tenacious human being I have ever met.
To say I think she'll be a rockstar on city council, is an understatement. I have truly marveled and enjoyed watching her work over the years and I am so freaking excited about the future of Upland, now that she's finally running for city council. She is truly a force of nature. Shannan's challenger is someone I don't know anything about unfortunately, but I commend him for wanting to make a difference in the city too.
His name is David Joshua Hazelton and I wish I had more information that I could share with you but unfortunately, he didn't provide a candidate's statement on the city's website. If he happens to read this and wants to provide us with any information about himself, that he would like to share with the general public, I'll gladly do an update and publish it here. I wish him well with his political aspirations and future endeavors.
---
DISTRICT 3 – CITY COUNCIL CANDIDATES!
In District 3, there are four candidates running. As you may recall, District 3 is one of the two voting districts along with District 4, that were created specifically so that the majority of the population would be Hispanic, to comply with the 1964 Federal Voting Rights Act and the 2001 California Voting Rights Act. That's because as of the 2010 Census, 37% of the population in Upland is Hispanic, with the majority of those residents living in South Upland, below Foothill Boulevard. Since 1964, federal law requires that when protected minority groups are living in geographically cohesive communities, they will have voting districts drawn around them so that they will be the majority of the population, so that they can elect a minority resident from their own district, to represent them.
Out of the four candidates running this year in District 3, only one of them is Hispanic and that's Carlos Garcia. The first year this new district voting went into effect in Upland was in 2018, with the election of Ricky Felix from District 3 and Rudy Zuniga from District 4. As you probably already know, Ricky Felix resigned from representing the residents of District 3 in May of this year and moved his family to Utah. That's probably a good thing since Felix was being openly accused of failing to represent the residents and instead, was being labeled as only representing developers. Case in point, the last thing Felix did before leaving office, was to vote to approve a massive Amazon logistics terminal on Foothill Blvd, which caused the city to be slapped with a lawsuit from a coalition of angry residents from every district and every political party in Upland, as seen below. 
Click to access 1_complaint.pdf
---
Ricky Felix's first term was to expire in December of 2022. The Sentinel did a fabulous job explaining that Felix would have likely never remained on the dais that long, as residents were mobilizing to recall him right before he made his resignation announcement and left the state.  The four candidates that have filed to fill his vacancy are Carlos Garcia, Tauvaga HoChing, Lamonta Amos and to everyone's shock, Former Councilman Gino Filippi who Felix beat in 2018 for the D3 seat. In fact, Irmalinda Osuna also beat the pants off Filippi in 2018 and nearly beat the pants off Felix too.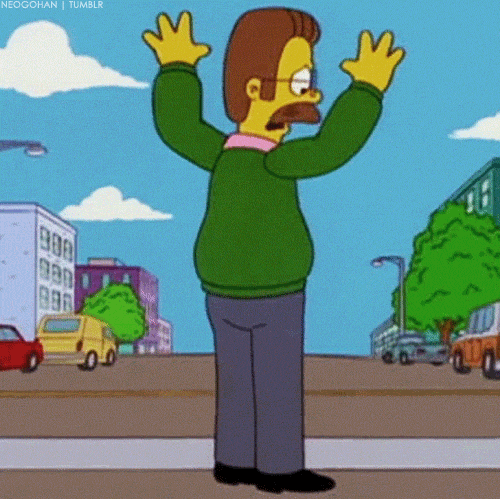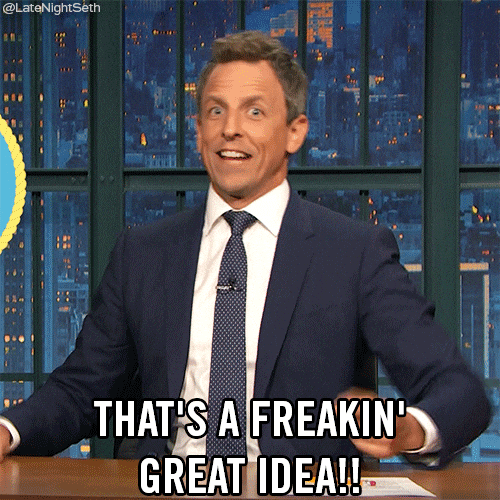 You can read the many reasons why Osuna did that in the Sentinel's brilliant article entitled, "Garcia Appears To Be Frontrunner In Race To Succeed Felix In Upland 3rd District."
If you are on social media in Upland, than you already know why Garcia would make a great addition to the Upland City Council. This man has been all in for Upland for years and has put his time and money where his mouth is continually. Every time the city does not broadcast a specially called session of city council or the planning commission, or an important rally like saving Chief Goodman's job, Carlos shows up and does it himself. In fact, The Upland Report YouTube Channel would be pathetic without all the videos we have picked up and published that are hosted on Garcia's FB Page FYI Upland! 
Seriously, Carlos has involved himself in everything in Upland for years, before learning that Felix was moving and resigning from the city council. Carlos is a constant presence at city council and planning commission meetings and live streams those meetings on Facebook, whenever necessary, which is quite often. Carlos tells it like it is and on many occasions he found it necessary to confront Ricky Felix while on the dais, about the questionable job Felix was doing in representing the people who reside in their district.
Carlos is no "yes man," I can assure you of that! Carlos has served on the Community Development Block Grant Committee for the last 2 years, representing District 3. Carlos earned a Bachelor's Degree in Information Technology, a Master's Degree in Educational Technology from Pepperdine and a Career Technical Education Teaching Credential from the University of San Diego. Despite accomplishing all of that, the man is as modest and humble as can be and goes out of his way to help everyone. What I'll say about Carlos is, the man has integrity in spades.
He is honest, courageous, kind, hardworking as hell and a great father, husband and friend. He will serve the residents of District 3 and not the special interests of those looking to profit from it by exploiting it. Please visit Garcia's campaign website at www.Carlos4Upland.com. Garcia also has campaign pages on Facebook, as well as, Twitter and Garcia's bio from his Facebook Page is below. 
Click to access carlos-garcia-bio.pdf
---
While I respect most anyone brave enough to run for public office usually, there are some notable exceptions. While I am trying to not go overly negative in this report and truly do NOT like having to speak of things so disturbing, it seems utterly surreal to me that anyone with the kind of baggage Gino Filippi has, would stick their head up again and ask for your vote! Filippi found himself the target in countless mass mail pieces seen below, that were mailed to every resident in District 3 in 2018. And now Filippi's back hoping to get himself back on the dais to sit right next to his great friend again, Mayor Debbie Stone.
This slideshow requires JavaScript.
In the age of Me Too and Black Lives Matter Movements, it seems unimaginable to me that anyone with the kind of public records Filippi has, would decide to run for public office again.  I suspect the Political Action Committee that mailed the Gino hit pieces to every resident in District 3 in 2018, might be next mailing the excerpts from Gino's sworn deposition from 2009 below, where Gino is being questioned about a conversation he had with someone where the words "Black Monkey," were being used. My God, it makes me sick even seeing these documents again, so please forgive me as I can't bare to repeat another word of what's in them. But please consider reading every word of them, before you cast your vote.
Click to access upland-councilmen-gino-filippis-public-records.pdf
---
Moving on to the 3rd candidate running in District 3. I truly thought I knew nothing about Lamonta Amos. I didn't ever recall hearing his name before reading it among the other names of candidates running for city council, on the city's website. I learned while reading his candidacy statement that he owns a business in downtown Upland called Uptown Avenue. I found his picture online to add to this Upland Candidates Report and that's when I realized, I've seen him before.
It was in 2019, when I attended a Downtown Upland Merchant's Board Meeting. The Merchant's Board is made up of people who run businesses in Historic Downtown Upland, which is in District 4. It was at that meeting, that Amos made a lengthy presentation about doing private security work, on behalf of the downtown merchants. Ultimately, the board decided while they'd loved to hire him, they could not afford to retain his security services at that time. But Amos' candidate statement published on the city's website, makes absolutely no mention of him owning a private security business, so I initially second guessed my own memory.
But when I realized his Facebook and Linked In profiles were dedicated to his private security business, that at least provided confirmation that my memory wasn't betraying me. But just to be sure, I asked one of the people who attended that 2019 Downtown Merchant's Board Meeting with me, to see if they too remembered this gentleman giving a private security presentation that night and they had zero doubt that was indeed him. Why this is interesting to me now is because on July 13th, the city council just awarded the Downtown Upland Merchant's Board with $29,000 of the city's federal COVID grant funds, to hire private security for the Downtown Upland Merchants.
Because that $29,000 is coming from the city's bank account and going to the Merchant's Board bank account, there were zero details about who would be getting the 3-month $29,000 private security contract, to patrol Downtown Upland during the hours of 10:00 pm to 6:00 am, through the end of October. We don't even know if that's a 7-day a week gig, or just a weekend gig, or what. What we do know is that's nearly $10,000 a month. Initially, Bill Velto and Janice Elliott were very uncomfortable NOT knowing any details and they worried about fairness, transparency and liability. Elliott withdrew the item from being approved with the rest of the consent calendar agenda and Velto made some incredible points when lobbying against it for several minutes, during a 23-minute discussion about it.
Unfortunately, the city manager who loves being anything but transparent in my opinion, danced around their inquires and questions and spoke more than everyone, but revealed next to nothing in the process. At one point Velto actually recalled being at a Downtown Upland Merchant's Board Meeting, where he recalled Zuniga was also present. Velto recalled hearing a presentation by a private security guy from Downtown Upland. Zuniga recalled it also saying, "That was a longtime ago." Being that the meeting I attended was also a long time ago and both Velto and Zuniga were present, in addition to Amos my question now is, did Amos just get a 3-month $29,000 city funded private security gig, while he is running for Upland City Council?
It is my hope that after they read this, that Elliott, Velto or Zuniga, will have the same questions that I do and will look into this. The only people on the dais who would actually know, are City Manager Rosemary Hoerning and Mayor Debbie Stone, in my opinion. The biggest problem Upland currently has today, is the city staff is running the city council and not the other way around. That's solely because Upland has the weakest and most incompetent and dare I say corrupt, Mayor, being Debbie Stone, in my opinion. Clearly, you can ascertain from watching the 7-minute video below, that Hoerning knows exactly what local security company the merchant's board would be hiring in Downtown Upland, using the city's money. To me, it is glaringly obvious that Hoerning and Stone didn't want to tell the rest of the city council, nor the general public either.
Let's just state the obvious, the city council should have been allowed to see the private security contracts being considered and know if any of the potential recipients, had any potential conflicts of interest. I certainly hope Amos would never take $29,000 in city funds, while he is running for city council. I truly believe that Velto, Elliott and Zuniga, would not have knowingly given anyone running for city council, $29K in city funds period. If Amos has zero association or affiliation with the ongoing private security contract in Downtown Upland, which is being funded by the City of Upland, I humbly apologize for even asking these hard questions.
I am certainly not begrudging the merchants of Downtown Upland, the benefit of having a private security company. I have always loved Downtown Upland and I want it to thrive like everyone else does. I just want to know if a candidate currently running for city council, is currently receiving any part of the city's $29,000. Please forgive me even having to question any of this, but many of us recall when Gino Filippi's Former Campaign Manager from 2018, who is currently on the Downtown Merchant's Board today, received a $45,000 grant from the city earmarked for slum and blight in fiscal year 2017-18.
That grant application was approved by the 3 members of the city hall staff, during the prior city council's reign. To their credit, this current council in May of 2019, changed the way the city staff doles out the city's slum grant monies, so that downtown millionaires or slumlords aren't grant recipients. The council-members now approve who receives the city's slum grants and maybe the council-members should also now approve, who gets the city's COVID grants too.
Anyway, let's move on to the 4th and final candidate running for Upland City Council in District 3. His name is Tauvaga HoChing. He seems like a nice enough guy. I know very little about him however. I have never seen him comment on any post in any Upland Social Media Group before, until Ricky Felix resigned. HoChing seemed to be the only person defending Ricky Felix, during that very tense time, when residents were furious with Felix. HoChing and Felix were / are members of the same Mormon Church in District 3, which many residents credit for block voting for Felix in 2018, which they believe helped Felix beat out Irmalinda Osuna by a mere 163 votes.
---
But you can't fault HoChing for defending his friend Ricky Felix on social media. But I do have to question why HoChing created his Upland City Council Campaign Page on Facebook, last January. You can see the date in the picture below. I must say I find this troubling, as I had heard a rumor that Felix would be resigning in June and moving to Utah, last January, by someone very high up in city government. I tried like hell to confirm that rumor with another living soul and could not. In fact, my attempts made it back to Felix, who allegedly confronted the person who had told it to me. As it turns out, hat juicy piece of gossip proved to be one of the most closely guarded secrets of the year.
HoChing obviously heard it very likely, straight from the horse's (Felix's) mouth at the beginning of the year and was starting to prepare to fill his friend's vacated seat, way back then in my opinion. The next rumors to circulate once Felix finally resigned, was that Felix wanted to have HoChing appointed as his replacement to the Upland City Council. Another rumor was that Debbie Stone wanted Gino Filippi appointed. Thankfully, Carlos Garcia and Irmalinda Osuna spoke up at a city council meeting about this, which forced the matter to go to a Special Election this November. 
While I have nothing against HoChing personally, I do worry if elected that he could be another Ricky Felix 2.0. The last thing the city needs is another Debbie Stone "Yes Man!" I do feel badly, however, that HoChing is taking a beating on social media, like in this post on the Upland Politics FB Group Page with 112 comments, regarding HoChing currently residing with his in-laws when he and his wife have 7 children. In this economy and with the COVID crisis, I've recently read 38% of millennials have moved back in with their parents, so maybe that's what's happening here too. I wish HoChing could have softened his friend Ricky Felix's position of hating the thought of renters having eviction protection, because of COVID-19. That just seemed so heartless to me, but you can be the judge by watching the video below.
---
Upland's Mayoral Candidates 2020! 
This race is going to be a freaking hoot and that's because Debbie Stone is running for re-election.
I simply can't believe I have to write about her for another God forsaken second. Debbie posted on Facebook saying the city needed proven leadership to stay the course and that she would be seeking a second term.
Stay the course, is that a joke??? The course she has dragged the city and the residents down is the literally the highway to hell. 
Luckily, three other residents are running for Mayor being Councilman Bill Velto, Lois Sicking Dieter and Alexander Novikov. These next six words will be the most important words I ever write;
VOTE FOR ANYONE BUT DEBBIE STONE!
Hell, you'd be better served to write-in the words Your Mama or Napoleon Dynamite on your 2020 ballots, under the Mayor's race. If you're wondering who in the hell is Napoleon Dynamite, he was the character in the video below and starred in a crazy movie released in 2004, about a high school election that took a left turn. Every millennial loved that movie when they were kids and I should know, my kids tortured me with it when they were younger.
I'll have nothing bad to say about anyone running for Mayor besides Debbie Stone, as it  is so vitally important that she be replaced. I personally like each of the 3 other candidates and I'll start with Bill Velto.
It takes courage to be on council and run against the presiding Mayor. In my opinion, Bill and Janice have been performing Mayoral duties at every single council meeting I've seen this year, such as, asking intelligent questions and trying their damnedest to make some sense out of purposely cryptic agenda items and staff reports with vitally important information missing! That's because Debbie Stone is incapable of doing so and despite her sabotage, they do a damn good job! I may not always agree with every vote Velto makes, like voting for Amazon but I must say, I appreciate him listening to everyone personally and explaining his rationale to anyone that asks him.
I have seen him be highly approachable to Upland's large and diverse population, repeatedly. I must say, his personality traits include natural leadership skills. Velto is also a life-long Upland resident and a very likable guy.  His has gone mano-a-mano on the dais with Debbie Stone on many occasions and on multiple issues, which has been so damn refreshing. I will be the first to admit, Velto has pleasantly surprised me and it's damn hard to win me over. Below is Velto's candidate statement from the city's website, for your consideration. 
Next up is Lois Sicking Dieter. I like Lois very much. You've heard Lois speak if you've watched or attended a city council meeting in the last 2 years, because she always has something valuable to say to the city council. In fact, her speeches are all over the Upland Report YouTube Channel, HERE!
She is a tireless advocate for the residents of Upland. I have found whatever cause she takes up, like not selling public parkland, not allowing Amazon to build a distribution center in Upland, not putting 5G antennas outside resident's bedroom windows, I agree with her on. Lois is highly educated, smart as a whip and sharp as a tack. She is also an incredible researcher and a very hard-worker. I think the council and the residents all benefit from Lois' deep well of knowledge, as she is a natural and brilliant teacher. I have learned very much from her and I am proud to call her a friend.
Below is her candidate statement from the city's website, for your consideration.
Finally, is Alexander Novikov. You may recall, Alex was an Upland Planning Commissioner until he spoke out against the proposed Amazon Distribution Center. That's when Debbie Stone replaced him. I'm sure that experience made him very aware, that something is very wrong and Upland desperately needs a new mayor and new leadership.
I admire his comments above and his bravery. When listening to his comments live, I liked him instantly. I admire him stepping up, also trying to make positive and productive changes within the city. I love that he and his lovely wife own a very successful dance studio and I am envious they are doing something they love to do, for a living. My only natural talent is I can dance, but I cannot sing a note. Ballroom is the only dancing style I have not studied and it is so on my bucket-list, so Edelweiss Premier Ballroom is calling my name. Alex's candidate statement from the city's website is below, for your review and consideration.
---
Candidates For City Treasurer!
Finally, is the Treasurer's race. In case you haven't heard, Larry Kinley, the city's honest and awesome treasurer resigned on August 10th and wrote a scathing letter to do so.  His letter below ends with the following statement, "I believe the interference of my job duties is malfeasance, the commission of a wrongful or unlawful act involving or affecting the performance of ones job duties. Unfortunately, an inept Mayor and Council Members have rubber stamped many of City Management actions. I filed a complaint with the District Attorneys of San Bernardino County in June of 2019 and still await a formal response. I no longer want to participate in what I consider to be a corrupt process and hereby resign effectively immediately."
Click to access larry-kinley-resignation.pdf
---
Kinley's letter identifies the nearly identical cast of characters, as the Police Chief's lawyer's letter did, to no one's surprise. Kinley, has been trying to expose the city's unfunded pension liability regarding our city's employees, since he was elected. For instance, "Hoerning will be eligible for annual pension in excess of $200,000 per year," for the remainder of her life, according to the Sentinel's explosive article about Kinley being muzzled by Stone and City Manager Hoerning.
To put this in perspective, the President of the United States as of 2018, received a pension of $210K a year. Is City Manager Rosemary Hoerning, worth a pension equal to the President of the United States? I think NOT!!!!! She was promoted from the Public Works Department for God's sake!
Now let's talk about the candidates running for Treasurer. We have Stephen Dunn, Darwin Cruz and Greg Bradley. We'll start with Stephen Dunn, who is currently Debbie Stone's Campaign Treasurer. He was also her campaign treasurer in 2016. He was also the treasurer of a local Political Action Committee that made sure Debbie Stone defeated Glenn Bozar in 2016. Dunn is a Former Upland City Manager and even once run for city council. He provided no candidate statement on the city's website, so enough said. Next we have Darwin Cruz, who also provided no candidate statement on the city's website. I have never heard of him and know absolutely nothing about him, unfortunately.
Finally we have Greg Bradley and I can tell you a lot of great things about him. I can tell you he is not an establishment candidate that will do Debbie Stone's bidding and is rather, another Larry Kinley. Thank God for that!!! Greg is also very well liked and trusted by countless activists in Upland. He submitted a detailed candidate's statement and the city edited it and would not publish it as written. Then the city gave Greg the smallest sized text box possible, so that you can hardly read his candidate's statement on the city's website, without a magnifying glass. To show you what I mean, I took 2 unedited screenshots from the city's website, showing you the size of the text box of Greg's statement when you click on it and then, the size of all the other candidate's statements, when you click on them. Greg's statement is the first pictured below in the much smaller white box and you can see this for yourselves on the city's website, here.
Because the city clearly doesn't want you to see Greg's candidacy statement at all, I am going to publish his unedited version below. You're Welcome!
Original & Unedited Candidate Statement Submitted By City Treasurer Candidate – Greg Bradley 
"Upland has experienced financial troubles for nearly a decade. Past city leaders have mismanaged city finances and dismantled institutional systems and procedures intended to foster transparency for the residents.
The role of a city treasurer is to protect, preserve financial cash, investments, and other assets placed in their trust on behalf of the residents. Unfortunately, city leaders have prevented the treasurer from performing the duties afforded to the office. For example, for years the treasurer was a member of the city's finance committee which was involved in the annual budget process and other financial matters. In 2017 this was dissolved by the city manager at the time. Since then, obstacles have continually eroded the functions of the City Treasurer's office.
As a 45-year resident I am tired of city leaders who promote developing obstacles that hinder transparency. Upland residents deserve better from city hall!
I am a local business owner and specialize in developing technology systems and procedures for companies. If elected I will dedicate the highest ideals and integrity to the office of City Treasurer. I will fight to reinstate the duties to the treasurer's office and return financial transparency for the residents of Upland."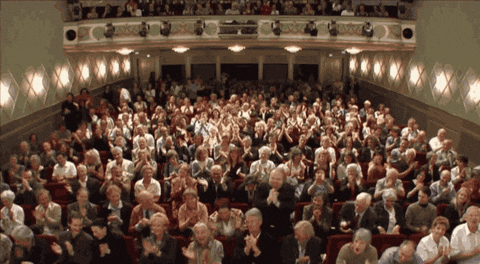 Tell me you don't like the sound of that! In my opinion, Upland residents can't afford to NOT VOTE for Greg Bradley for City Treasurer. Before we wrap up this report, I wanted to provide you with an Upland School Board Candidate to consider voting for, so I reached out to current Upland School Board Member Rita Loof, for her recommendation. Rita is a real fighter and advocate for special needs children and has exposed a hot mess, regarding Upland parents getting sued by a San Diego Law Firm for nothing more then asking for required services for their specials needs children, who attend Upland Public Schools. Rita has endorsed Denise Martinez for Upland School Board and Rita's recommendation, is certainly good enough for me!
Finally, there are a lot of measures on the ballot this year and everyone I know is voting NO On Measure Q, so that the city can't sell 12% of Memorial Park, as well as, voting NO On Measure J, but YES on U & K!
I hope you have found some value in this 2020 Meet The Candidates Report and as always, I am so grateful and thankful for your continued readership and your friendship.
And Remember
Upland Avengers,
The Time To Take Back The City Is

RIGHT NOW

& The Only Way To Do It,

IS
VOTE!
---
Got a comment, question or suggestion, please use the comment form below.