So this report is effectively Part 2, being a continuation of Tuesday's Report from 8/25, about Judge Cohn's decision regarding the ballot measure language for the sale of 4.63 acres or 12% of Memorial Park, to San Antonio Regional Hospital. Please refer to the 8/25 Report if you happened to have missed it, prior to starting with Part 2. Truth be told, I wasn't even planning on writing a follow-up report about the specially called session of the city council on 8/26, as I thought the council would just accept the Judge's changes to their ballot measure language and there'd be very little discussion. I've never been so wrong, as it turned out to be in the top 5 of the best council meetings of all time. In fact, everyone who watched it live cannot stop talking about it, as it was so unexpected and absolutely shocking. Why you ask? Well we'll give you all of those deliciously juicy details, inside this edition of The Upland Report and trust me, you don't want to miss this!!!
---
Shock and awe are still reverberating all over town.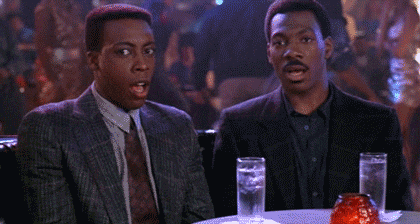 In fact, everyone I know looked exactly like this during and after the council meeting. In fact, I went to bed on Wednesday night looking like that and woke up on Thursday morning in the exact same state. That's because Councilmembers Velto, Elliott and Zuniga took two attorneys to task in a free for all that couldn't be stopped because Stone's brain was on vacation, since City Manager Rosemary Hoerning, was literally on vacation and absent.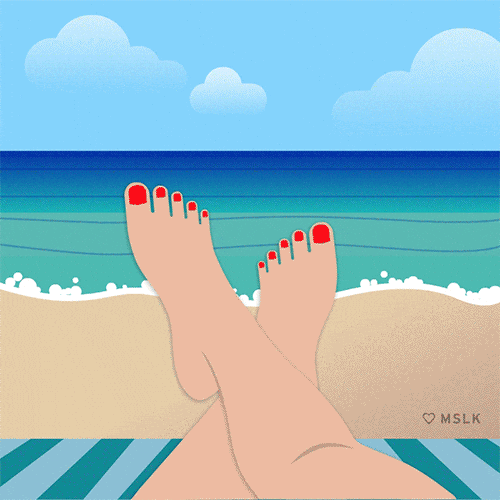 Stone couldn't come up with anything on her own, to try to end the heated and sometimes hostile discussion and thankfully, Velto, Zuniga & Elliott seemed hell bent on finally getting some long overdue hard answers. Stone's body language, coupled with her yelling out at audience members also running for mayor, slinging back water, sitting very erect, it was like you could actually see her sweat. I swear she had to be thinking Mayday, Mayday, Mayday, Abort, Abort, Abort!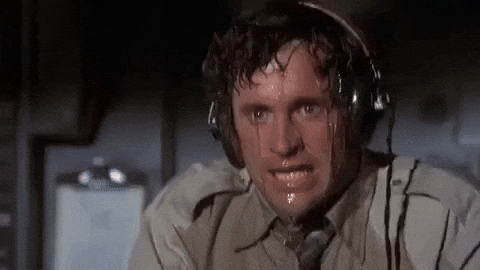 But before we dive into the pool of unbelievable facts that came out of the brutal interrogation of the city's and hospital's attorneys, let's go back to the beginning of how this meeting started and that's with some spicy public comments. First up was resident Viki Hollander. Since the city's call-in public comment option has glitches galore,  I've included a transcript of everything Hollander said so you don't miss a word, when watching the video below.
Hollander had this to say to council on 8/26, "My name is Viki Hollander and I am a long-time resident of Upland. The sale of the park is corruption at it's worst. The hospital has plenty of land and should have built a parking structure in their existing parking lots that will accommodate both their employees and the public. For them not to have done this was extremely shortsighted and poor management. Every other hospital of this size in SoCal has built or planned to build a parking structure. Additionally, City of Hope across the street should have put in a parking structure. Excuses that I have heard from those legally representing hospital management are and not limited to the following; "It wasn't part of the final plans for expansion" and "It's too expensive." In the scheme of development, improvements and future services, this response is woefully inadequate and just plain lame. Anyone reviewing a bill from a hospital knows that it's not a hotel, in that it isn't supposed to be a for profit hospital. But looking at what their billing practices are and they are not alone, everything is anything but non-profit. The way our current city council is being run with it's backdoor deals that continues the corruption that goes back at least two decades. VOTING NO ON MEASURE Q is supposed to mean that the city will not sell the land that makes up a very popular baseball diamond that is used year-round." ~ Viki Hollander
That scathing indictment was followed by none other than Lois Sicking Dieter, who is currently running against both Stone and Velto, as well as, Alex Novikov, hoping to be the next mayor of Upland. 
Lois had this to say to 2 of her 3 running mates, who were sitting on the dais, "My name is Lois Sicking Dieter. I am a 31-year resident of Upland and candidate for Mayor of Upland. Honorable Council Members, and Bill Velto and Debbie Stone: Your comments at Monday's Special City Council Meeting regarding Marjorie Benesh being the only resident speaking out about this issue and filing a lawsuit were meant to vilify her, intimidate her and any other residents who are thinking about stepping up and speak truth to power. Both of you are current council members, both of you are candidates for mayor in Nov. This behavior is unworthy of a council member, unworthy of a mayor.
I am speaking in regards to the findings and ruling by Judge Cohen yesterday that found the format for the Measure Q question regarding abandoning 4.63 acres of Memorial Parkland, did not comply with the law and was biased in favor of a "Yes" vote. The format issue was fixed by changing the wording to "Shall the measure… be adopted?" Without this it was unclear what a "No" vote meant or a "Yes" vote meant. This is important so a resident's vote reflects their intention, for or against the measure. In addition, Judge Cohen ruled that the measure question was written biased in favor of a "Yes" vote. His findings were that the language about "a new baseball field, additional parking and other new landscaping, structures and walking trails" was uncertain, not guaranteed and is the language of an advocate. These improvements may or may not follow, even if the sale occurs. So he removed it.
The judge reminded us that the measure is all about abandoning 12% of Memorial parkland, so it may be sold at a later date. If it is to be sold, is a whole other issue, with public hearings and the sale of the land has to follow the rules of California state laws. First, his measure must get a "Yes" majority vote, then go before a new city council and a new city Attorney. As you remember, a new city attorney will be selected by the new city council after the Nov election. It has been said that the interim City Attorney Steven Flower has an advantage over other lawyers being interviewed, because we saw him in action at every council meeting since last October. However, this is no longer the case in my opinion. Why? In the past 2 weeks we have had 3 city council meetings, 2 of them special meetings for the measure question, only to have a judge figure it out for the City of Upland, by going to court to hammer out the wording, use of staff and resident's time, which would be better spent providing services to the public. My Opinion!
In summary, I ask that you approve the measure question as ruled by Judge Cohen and agreed upon by both parties. Marjorie Benesh identified the problem. She was part of the solution. I suggest you look at the person that caused the problem. Thank you for this opportunity to share my comments." ~ Lois Sicking Dieter
---
Next up was Natasha Walton, who is one of the founding members of the group, People For Upland Parks. Walton also started the FB Group Page ~ Stop The Sale Of Upland Memorial Park Land.
Then resident Steve Bierbaum's comments about the terrible job the Upland City Attorney is doing, become utterly prophetic, as the 26-minutes that followed Mr. Bierbaum's remarks, were absolutely unbelievable and seemed totally related.
After the public comments concluded, the council's discussion started. The hospital's attorney actually spoke during the public comment section to let the councilmembers know, that she was there to answer any questions the councilmembers may have. Yet when asked the most basic of questions, neither she or the city's attorney, could give an exact answer! We're talking about such simple questions like, "What is the contract's closing / expiration date?" And "What was the original closing / expiration date before that?"
For the record, the original closing date was December 1st, 2018. It is unbelievable that residents in the audience knew this and had to yell out the answer for the councilmembers to hear, as neither attorney would tell them and instead, claimed to not know the original closing date of the contract which was drafted by their law firms!!! You can hear both attorneys back-peddle, saying they weren't around when the contract was drafted. However, I am nearly positive that Attorney Steven Flower was the Deputy City Attorney for the City of Upland in 2018 and I am absolutely positive, that another attorney from his same law firm being James Markman, drafted / reviewed the original contract in 2018! In addition, the hospital's latest lawyer is saying she just got assigned to this case in April of this year, however, another lawyer at her exact same law firm is named on the original contract too!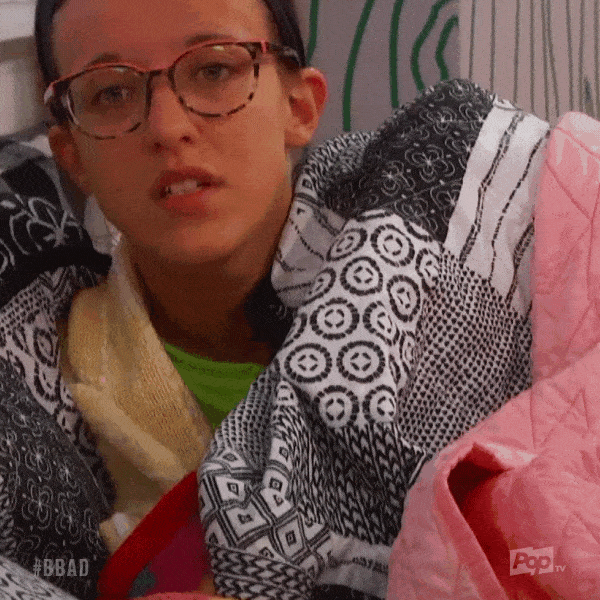 How does neither attorney have a copy of their contract at this specially called meeting about this sale via ballot measure vote??? How much do these attorney make an hour? Let me take a guess…..$350 to $400 an hour??? I wish someone on the dais had demanded that the meeting be interrupted and paused, until one or both of the attorneys could have produced a copy of the purchase contract and be forced to answer these elementary questions. Who actually believes neither attorney knew the answers?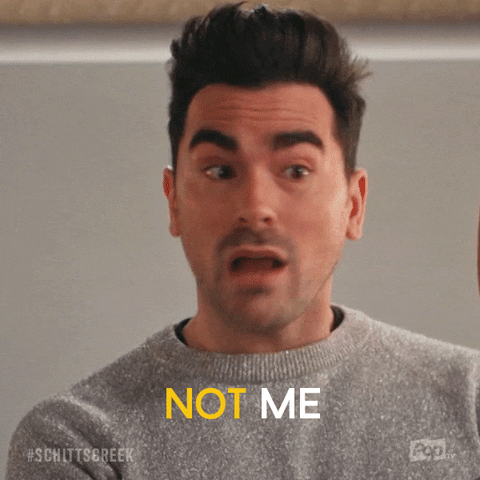 Finally, as you can see in the video above, the city attorney admitted what I've been saying publicly since December 2nd, 2018, which is the city could have moved to terminate the contract then. That's because a judge denied to validate the sale and the contract had expired. The entire Memorial Park Purchase Contract was structured around the city not holding a special election allowing the public to vote on whether or not the city could sell their public park land property. Instead, the  lawyers and their clients opted to roll the dice and let a judge validate their contract, without requiring the mandatory vote by the people.
Click to access judgment-on-validation-complaint.pdf
---
When the city didn't get their contract validated by Judge Cohn, this deal should have died, as there's NO contractual obligation on the city's part whatsoever, or the hospital's for that matter either, to hold a special election to complete the hospital's pending purchase. The city attorney should have filed a motion to have a Superior Court Judge review their expired contract and it's contractual terms and conditions. The city attorney should have asked the judge to make a summary judgement ruling, that the contract was fatally flawed, expired and unenforceable in the spring in 2019.
Instead, this saga stalled from 5/1/19 until basically this summer, when the city attorney and the hospital's attorney apparently, talked the city staff into including a contract extension to close on or before some unknown date in November of 2021, plus, a ballot  measure initiative under the nose of the city council members, without telling them this nightmare didn't have to continue. Let me set the record straight before we go any further, any time you hear one of these two attorneys say that the city still has an out, even if the ballot measure passes, which is to not rezone the tract to Office / Professional, is total crap.
While it is true the city can choose not to rezone it, the lawyers omitted the fact that the hospital can exercise their specific performance clause and sue the city, should they fail to rezone it. Let me explain why. A condition to close this deal, is that the city has to rezone the property from park land to O/P which is Office / Professional. If the city were not to do so, the city would be in breach and in default of it's contractual obligations. The hospital has the right to sue the city for specific performance regarding any term or condition in the contract, to which the city is obligated to perform.
Specific Performance as seen above and below, is when one party can sue the other party to have a judge force compliance of the terms of the agreement upon the party that did not perform them. In the contract between the hospital and the city, only the hospital can sue for specific performance and not the other way around. The contract is below, so you can read this for yourselves.
Click to access memorial-park-contract.pdf
---
Let's move on. Councilman Rudy Zuniga next asks the attorneys to clarify if a resident votes NO on Ballot Measure Q, does that mean they are voting "no" to selling the park or "yes" to selling the park. Then he goes even further, by asking the lawyers if residents vote Measure Q down, does that mean this contract "goes away?" He gets an answer that shocked him and anyone else watching this meeting live. Upland City Attorney Steven Flower explains that no, that contract does not go away if the residents vote down Measure Q because, "A successful vote is not an expressed condition of closing," because "a successful vote was never stated as a pre-condition to closing."
I could have told Rudy that for free but I respect him finally getting that bit of truth, out of the shady city attorney. How can anyone expect this council to make educated decisions, when this is the kind of legal representation and advice they are getting. The material fact that the contract does not go away if Measure Q is voted down, was only finally disclosed to the clients of the city attorney, being the city council members, after he made sure to get the hospital an executed extension and a ballot measure initiative. The hospital is not his client. What in the hell is going on here? Does he think just Mayor Debbie Stone and City Manager Rosemary Hoerning are his clients and whoever they are taking their orders from?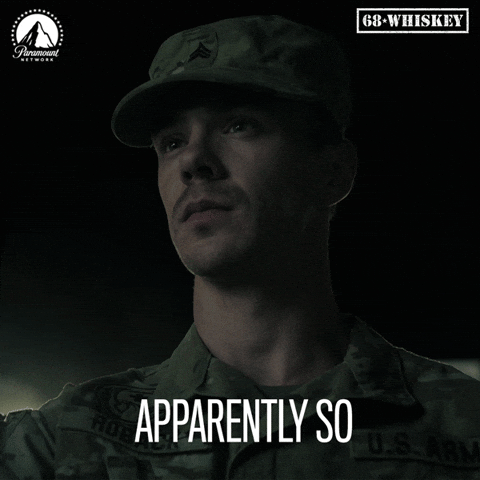 Flower goes on to state that if the residents vote down Measure Q, the contract remains and the council will have to wait a year before they can attempt the same ballot measure all over again.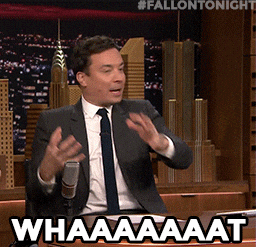 Upon hearing this, Velto gets frustrated and spends the next 11-minutes, trying to get the hospital to agree to sign an amendment, stating that if Measure Q gets voted down on November 3rd, the city can finally terminate the agreement with no further legal action taken against the city, by the hospital. What normally happens at a time like this, is that City Manager Rosemary Hoerning would have started rambling without saying much of anything in my opinion, which distracts everyone on the dais to the point that no one can remember what their initial point was.
When that tactic fails her, I've seen her countless times, stop the council's meaningful dialogue by saying something like, "Staff now has council's direction to put this issue on a future meeting agenda." Or, "Staff needs time to research this issue and will come back to council with their recommendations." Etc, etc. My bet is had she been there, she'd have used the "excuse" that the council is not allowed to discuss anything not on the meeting agenda and since the agenda is about Measure Q and not the purchase agreement, the council couldn't discuss the purchase agreement nor it's terms at this meeting.
But with Hoerning not being there, this was a cohesive and clear thinking city council and they were stellar and sharp, with the notable exception of Debbie Stone, as usual,  as she literally added nothing to the discussion. But with three members of the council unleashed, this was a totally different city council and everyone was rooting for them, like this  were the Kentucky Derby.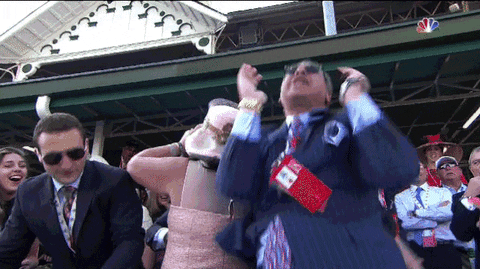 Once Velto's frustration kicked-in, after hearing that the contract does not go away if the residents vote down Measure Q, he become laser focused and drilled down for 11-minutes straight, on this single issue. And my fiends, he wasn't going to take NO for an answer from the two attorneys who seemed very content with the possibility of having another ballot measure in 2021, if Measure Q fails in 2020. This was high-stakes drama at its very best.
While watching this live, I was thinking this reminds me of something and then it hit me. This was like the scene from Finding Nemo, when Dory is caught in a net and what she and the other fish needed to do was "keep swimming," to put enough pressure on the net that it breaks and they were finally freed. Watch this clip first, then tell me that's not what Velto did below.
Velto's Keep Swimming video is below and its outcome is as climatic as the movie's. I mean think about it, Velto is effectively trying to get the city out of a net with no escape, which is the city's contract to sell 12% of Memorial Park to the hospital. What a show! If it took this long to get the hospital to agree to just walk away should their ballot measure fail in November, do you really think if it passes they would just walk away if the city chooses not to rezone the property, without the hospital suing the city to specially perform their contractual obligation? Personally, I think NOT!
Finally, Janice Elliott adds her 2-cents, stating she has always been against this sale and that is a very well established fact. She has not wavered from that position at all and I think her ridiculous censure, was her sick and twisted punishment for that. 
So, in summary after watching all of this for the past 2.5 years, I feel the new council members have received horrible legal advice, to the point that they had an out after the validation action failed and their lawyer, failed to tell them that, nor did he help them explore that option. I suspect the hospital will likely spend a pretty penny to mass mail Pro-Measure Q flyers to registered voters who voted in past general elections, as those are the high propensity voters right now. I certainly know the residents who have fought against this for the last 2.5 years, can't afford to do that and at this point, this is not a level playing field, nor a fair fight in my opinion. And that makes me sad. I can't help but root for the underdog in nearly every instance were there is one and in this case, Memorial Park is Under Dog.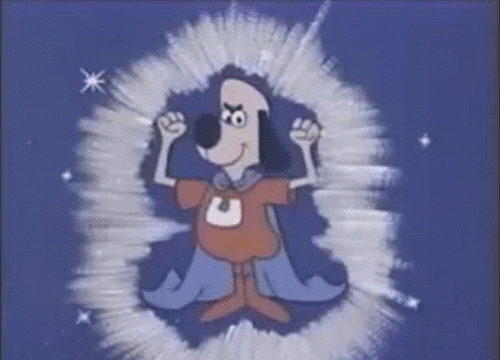 In conclusion, my opinions are the hospital should have been straight up in March of 2018, by disclosing that they would be building new medical office buildings on 4.63 acres of Memorial Park. The hospital also should have included a special election ballot measure provision in their contract to purchase 12% of the park, instead of trying to bypass that by saying they would only be building a parking lot that residents could use and therefore, they did not have to have a special election because residents were losing nothing, in my opinion. Now there's a feeling of dirtiness and mistrust in the air and many residents feel they've been lied to for the last 2.5 years, by both their city and the hospital. For your review and consideration, the Measure Q question is below, which will appear on your Nov ballots.
It now seems that three members on the dais, out of the four sitting up their today, are having some real heartburn about all of this now too. Ultimately, it will be up to you and you alone. Life isn't always fair and many times dishonesty is rewarded, sadly. I'm still not clear if the city's legal strategy caused the hospital to appear dishonest or was it a joint effort but surely, everyone in Upland deserved a more transparent and honest transaction regarding their public park land, than this. The only winners in this thus far, are the lawyers, who have billed either the city or the hospital for the last 2.5 years of public perception screw-ups. That is a damn shame but you be the judge of all of this on Nov 3rd! As always, I thank you from the bottom of my heart, for caring enough to read these reports and please know, I am so honored and humbled to be trusted by your readership and I take that trust very seriously.  Namaste.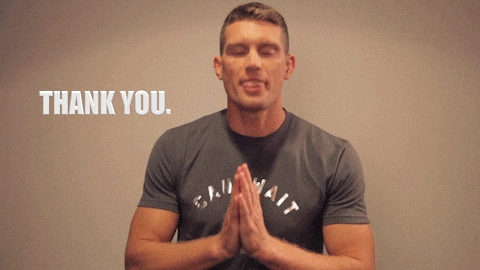 ---
Got a comment, question or suggestion, please use the contact form below.