On March 26, 2018, our insane former city council voted three to one, to sell 4.63 acres of Memorial Park to San Antonio Hospital for $4,200,000.00. Those voting in favor were Mayor Debbie Stone, Mayor Pro Tem Carol Timm and Councilmen Gino Filippi. Opposing the sale was Councilmember Janice Elliott. Councilmen Sid Robinson was on vacation and did NOT vote but he also supported the sale of 12% of Memorial Park. Since then on November 6th, 2018, both Carol Timm and Gino Filippi lost their re-election bids and were replaced on city council by Rudy Zuniga and Ricky Felix. Sid Robinson had been appointed to city council after Janice Elliott beat him in the 2016 election. Sid had a two year appointment which expired at the end of 2018 and he did NOT run for city council in 2018. So Sid walked off the dais on December 10th, 2018, along with Carol Timm and Gino Filippi but NOT before, crowning Jeanette Vagnozzi's as Upland's next failed City Manager!
Nearly all of Upland's residents opposed the sale of Memorial Park for commercial purposes. However, that did NOT stop our former failed city council from trying to sell it, in addition to, trying to give 16 acres of Cabrillo Park to Lewis Homes for the development of 220 town-home units, inside a city public park!
That act caught the attention of Upland resident Irmalinda Osuna, who lives across the street from Cabrillo Park. Osuna mounted a staunch defense and organized other residents living around the park and elsewhere throughout the city of Upland. That effort helped save the park and launched the closest city council race in 2018, in Upland District 3. In addition to Cabrillo Park, our former city council also tried to give 32 acres of undeveloped land in North Upland to Lewis Homes. That 32 acres was earmarked to become a city owned public park for the new Sycamore Hills Development, which is located off of Baseline as you are headed towards the 210 freeway.
On that 32 acre tract, the city was ready to allow Lewis to develop another 475 home-sites there, in exchange for mined rock quarry property where Lewis had promised to build a future sports park, which was literally on the side of the 210 freeway. The residents of Upland worked together to slap that deal down and were able to protect both South Upland's Cabrillo Park & North Upland's future Sycamore Park, from the insatiably greedy former city council consisting of Debbie Stone, Gino Filippi, Sid Robinson and Carol Timm! But the sweetest victory of all is that on May 1st, 2019, Judge Cohn has just slapped the former council's greedy little fingers for the second time this year, where Memorial Park may finally be SAVED as well!
The first victory was on February 8th of this year, when Judge Cohn issued his preliminary ruling which stated the city had illegally imposed a $153 annual tax on over 19,000 property owners, as a resulted of our former council giving away our beloved 111 year old Fire Department to SB County, without a VOTE by the people. The second victory just happened on Wednesday, May 1st, 2019, when the very same judge refused to validate the city's contract to sell 12% of Memorial Park to the San Antonio Hospital, without a VOTE by Upland's residents. The Upland Report would like to sincerely thank and acknowledge Wildlife Biologist Natasha Walton, retired Attorney Marjorie Mikels and Attorney Cory Briggs, who all worked tirelessly over the past year to invalidate the city's agreement with San Antonio Hospital, who hoped to purchase 12% of Memorial Park for commercial development.
Both Briggs and Mikels filed separate legal challenges against the city, when the city decided to sue every resident in Upland and have a judge determine if the city's scheme to sell 12% of Memorial Park was legal or not, without the required VOTE by Upland residents. What happened in court on Wednesday, May 1st, was that the judge acknowledged 5 issues existed in regards to Upland having the right to sell public parkland to the hospital without a VOTE by Upland residents. As a result, the judge refused to validate the legality of the contract between Upland and the hospital, which had been structured to avoid the mandatory VOTE by the people, for the following reasons and the judgment can be seen, HERE!
The contract did 

NOT

comply with the criteria set forth in the validation statute.
The contract and abandonment of public parkland did

NOT

comply with the government code requiring public hearings and a majority

VOTE

by Upland residents.
The contract did

NOT

comply with the laws and regulations specified in the California Environmental Quality Act.
The contract did NOT comply with the procedures spelled out in the Upland Municipal Code regarding what Upland has to do when selling or abandoning public park property.
The court did

NOT

have jurisdiction and the Judge

DISMISSED

the city's validation action.
While all of the above sounds great and it is great, Memorial Park is NOT out of the woods yet. The judge's ruling on May 1st does NOT terminate the contract between Upland and the hospital to buy and sell the park. It is now up to Upland and the hospital if they want to proceed with the sale of public park property, despite a judge refusing to declare the conditions under which the sale was to occur, legal. It would now seem insane for either party to try to continue with this sale, after today's legal ruling but certainly stranger things have happened in the City of CorrUpland. None-the-less, prudent legal advice of any attorney representing Upland and the hospital should be for both parties to run screaming from this deal and NOT, complete the sale and purchase!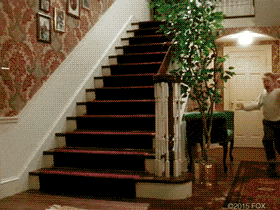 With any luck San Antonio Hospital will back out of their agreement to purchase 12% of Memorial Park because their contract to do so, was contingent upon a judge validating the terms and conditions of their agreement with the City of Upland. But as fate would have it on May 1st, the complete opposite just occurred. If the hospital won't bow out gracefully after the May 1st ruling, then our new councilmembers who ran campaigns promising to protect Upland parkland from situation just like this, should terminate the agreement for the following reasons. The cost of our city appealing today's legal ruling will cost Upland taxpayer's hundreds of thousands of dollars and very likely, the appellate court would uphold today's ruling.
In addition to that, the legal liability of our city continuing with this sale after the May 1st ruling, would be enormous! Every resident of Upland could have a prevailing legal action against the city, as none of us got a mandatory VOTE and WE OWN MEMORIAL PARK! None of us had the chance to protest and attend any public hearings because there WERE NO PUBLIC HEARINGS!!! So it will be very interesting to see what happens next in CorrUpland! Especially when Upland City Manager Jeanette Vagnozzi, just had her job performance evaluated for well over 3 hours on Monday, April 29th, at a special closed session meeting of our city council!
Residents waited for four hours on April 29th, for an announcement from our City Attorney James Markmen, as to what happened behind closed doors but he hasn't told us yet! The entire ordeal was now been continued to our next regularly scheduled city council meeting on Monday, May 13th, which can be lived streamed, HERE! It is important to know that during the public comments section of that upcoming May 13th meeting, Upland residents will be presenting a petition to our city council on live television! The petition was started only last Friday, April 26th, but already has more than 200 signatures. The petition asks our city council to STOP ISSUING RIGHT-OF-WAY PERMITS WHERE 5G CELLPHONE ANTENNAS CAN BE INSTALLED RIGHT NEXT TO RESIDENTIAL HOMES, IN FRONT OF EVERY 3 TO 10 HOMES!
IF YOU HAVEN'T SIGNED THAT PETITION YET

,

PLEASE TAKE A MOMENT TO DO SO, 

HERE! 
Afterwards, please take ONLY 10 SECONDS MORE, to fill in your first and last name on this email form letter, HERE. By doing simply that, you can send a very detailed email to our mayor, city council members, city attorney and city manager which asks them to STOP this permitting practice, update our existing zoning ordinances and hold public hearings because CELLPHONE ANTENNAS SHOULD NOT BE INSTALLED 25 FEET OUTSIDE OF OUR BEDROOM WINDOWS! If you are unfamiliar with the facts surrounding this important issue above, they can be found, HERE! 
To wrap up today's Upland Report, I am going to give Upland Watchdog Glenn Bozar the final word. For those that don't know who Glenn Bozar is, he was on city council from 2012 to 2016. He was also the Chairmen of the Finance Committee, which has been dismantled by Upland Mayor Debbie Stone. Had Debbie Stone NOT been supported by land developer money, who poured $24,000 into seeing that she beat Glenn Bozar in our 2016 Mayoral race, Glenn Bozar would be Upland's Mayor today!
But instead, we have out of control urban sprawl, the worst city manager in Upland's sorted history, an attempt to allow three pubic park tracts to be commercially developed and the illegal taxation of over 19,000 property owners, since Debbie Stone and cronies gave our beloved 111 Year Old Fire Department to SB County. Plus, our beloved Police Chief Darren Goodman has been recently harassed and publicly humiliated by these jackasses being Stone and Vagnozzi, for nothing more than being the best Police Chief Upland ever had and indirectly, making them both look grossly incompetent in the process! And if all of that weren't bad enough, 100% of UPD's Sworn Personnel have VOTED NO CONFIDENCE IN MAYOR STONE'S CITY MANAGER JEANETTE VAGNOZZI, AS DID, 92% OF ALL GENERAL UPLAND CITY EMPLOYEES!!! 
To punctuate what the May 1st court ruling means to the City of Upland, I will defer to Former Councilmen Glenn Bozar who said, "The ruling by Judge Cohn against the city's validation to sell park property to San Antonio Hospital for commercial development was a great victory for Upland residents. His ruling helps protects our public parks from illegal sale and commercial development which was orchestrated by former Interim City Manager Martin Thouvenell. It was Thouvenell who also set up the illegal taxation through the county annexation fire scheme, which the court also found illegal early this year in their preliminary ruling. Our current City Manager Jeannette Vagnozzi also supported both of these illegal actions along with Mayor Debbie Stone. These recent court rulings clearly demonstrate the incompetence of city management. Hopefully today's legal decision will lead to the termination of the sales agreement between the city and the hospital, which will permanently protect our public park from illegal sale and commercial development."
---
Got a comment, question or suggest, please use the contact form below.