It has been nearly 72 hours and I still don't understand exactly what happened and what is about to happen in the Shady City of Upland. In fact, I don't think anyone has a clue what happened at the 6/11/18 City Council Meeting except for Thug Thouvenell, Mayor Drone, Sid's Robing-us, Carol Timm's Times Up & Gino ~ Where The Flip Do You Live.
FUTURE NORTH UPLAND PARK SITE,
ON THE SIDE ON THE 210 FREEWAY, IS 46 ACRES OF EXCAVATED AGGREGATE,
WITH NO TOP SOIL, IN A FLOOD PLAIN!
While none of the residents know what the hell really happened at the 6/11 Upland City Council Meeting, we do know a few things for sure. Several youth sports groups, organizations and non-profits, blasted our city council numerous times for incredibly good reasons like;
NOT maintaining our city parks, NOT maintaining our sports fields, NOT clearing out the transients, NOT clearing out the drug addicts, NOT clearing out the drug dealers, NOT maintaining the bathrooms, NOT changing out burnt light bulbs, NOT fixing park fences, NOT controlling crime, graffiti or vandalism and NOT doing jack swat! 
And NOT caring AT ALL about Upland Parks, Upland Sports or Upland's Children! 
Below are some must see clips from the tongue lashing these awesome youth sports groups gave our crappy city council. The Upland American Little League, blasted city council for 3 MUST SEE MINUTES!
As did the American Youth Soccer Organization (AYSO). In the video below, our city screwed up by leaving a projector on with a blank screen. The sound is fine and the speaker will appear, when our clerk realizes her mistake, which takes a minute. You don't want to miss this FIRECRACKER, since it's the only one we'll get to see, as Upland canceled the 4th of July.
AND THE CROWD GOES BOOM!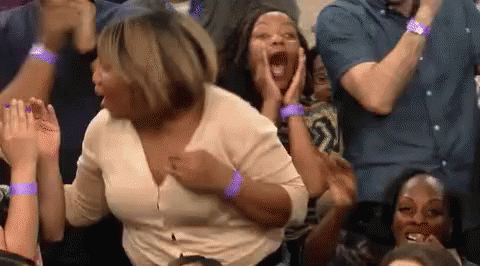 YES, SHE KILL IT!!!!!!!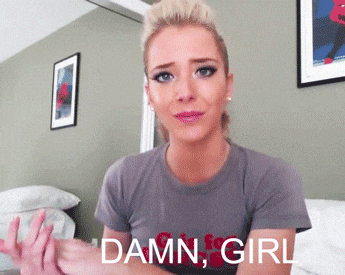 You can hear all of the local youth sports groups, saying these exact same things and slamming our city for their outrageous neglect of our city's parks for years, HERE! Our city has basically forced these various youth sports groups and youth organizations, to fend for themselves and pay out of their own pockets for lighting, reseeding, roof repairs and field maintenance.
And after doing all of this for years themselves, without end or help from Public Works, now our city just voted to charge these groups money for reserving any Upland Sports field. The AYSO estimated Upland will cost them $5,000 the first year, $10,000 the second year and $15,000 the third year. Sounds like our 57% water rate increases, doesn't it? Just a slap right in the face, to all the Youth Sports Groups and a heinous insult to injury. Just absolutely disgusting!!!!!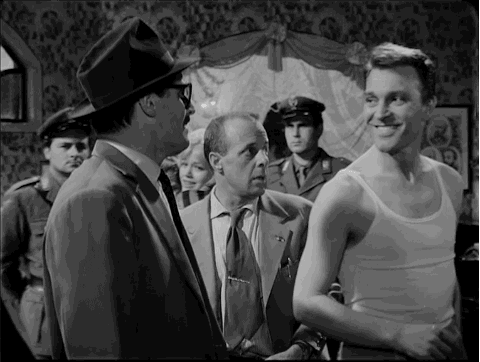 How in the world did Upland get this bad? But what was even more disturbing, was why our city may be intentionally allowing our city parks, to go to straight to hell, because Upland may be in the process of selling parts or maybe even all of them, where at least 2 South Upland Parks are now in major jeopardy. I'll try to explain but in essence, there has been a rumor for several weeks, that the City of Upland is looking to acquire acreage in North Upland, to be a future sports park and that a local developer, wants to turn Cabrillo Park into an apartment complex. And what's crazy, is some of this was in the agenda on Monday night. Upland resident John Ickis, was the first person to ask what the hell is going on here?
And because John Ickis mentioned Memorial Park, as a comparison to what looks like may be happening to Cabrillo Park,
Mayor Drone,
TURNED HIS MIC OFF!!!!!!!!!
NOTE TO ALL RESIDENTS, FROM NOW ON, NO RESIDENT CAN SAY MEMORIAL PARK, OR WHERE DOES GINO FILIPPI LIVE, WITHOUT DRONE STONE, TURNING THEIR MICS OFF!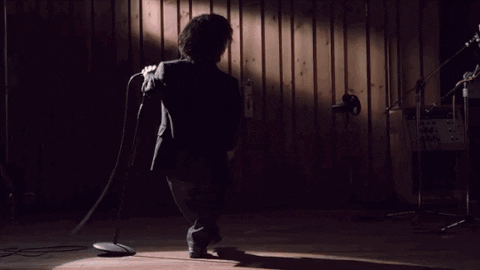 Then resident Steve Bierbaum, determined that the description in the city's agenda being North of the 210 and West of Benson, being the location for a 46 acre Sports Park, had to be where Holiday Rock currently is!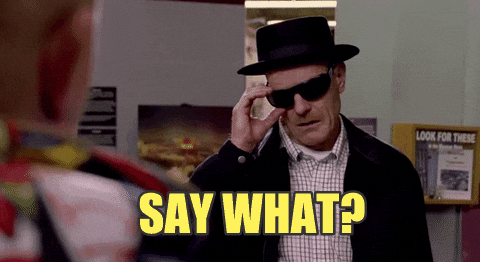 In the video below, Bierbaum inquires if there's even any dirt there, or is it all just boulders? Bierbaum explained that while he is all for a sports park, he doesn't know if on the side of the freeway, is the right place for Upland children to be playing ball! He also raised issues about this property being in a flood zone.
Next up, this pissed off resident blasted Upland for even considering this, with their enormous problems already pertaining to "Money, traffic and legal problems!" Short, sweet and to the point, you gotta love that in a man!
So what is Upland really doing? The hell if we know! BUT, our City Planner Jeff Zwack said some very important tidbits that we all need to hear LOUD AND CLEAR! Zwack explained the parties involved in this transaction are Holiday Rock and Lewis Properties. Zwack elaborated that no one has $30 or $40 Million to build a new Sports Park, so I'll wager it's safe to say, that NO NORTH UPLAND PROPERTY IS GOING TO BE DONATED!
Zwack explained Cabrillo Park is a 19 acre site, that is being considered. What the hell does "considered" mean Zwack???? He said they want to move the six existing soccer fields from Cabrillo Park, to the new location in North Upland. He said they want to keep 3 acres of Cabrillo Park out of 19 total acres, for residents living nearby. BUT ZWACK NEVER SAYS, WHAT THEY PLAN TO DO WITH THE REMAINING 16 ACRES OF PUBLIC PARK PROPERTY! 
If you want to hear Zwack ramble on be my guest and play the whole video HERE! And what does Mayor Drone do? Drone appoints Gino Filippi and Sid Robinson to this 2 person Ad Hov Committee, to negotiate with a local developer and the local rock quarry, on this public park property transaction!
Many residents, as well as The Upland Report, believe at the very least, Councilmen Gino Filippi should recuse himself from this Ad Hoc Committee Appointment immediately. Filippi has a documented history of working with this developer in the past, involving a former family business of the Filippi Family, to which Gino is no longer a part of. And this relationship with this specific developer dates back to at least 2006, according to voluminous public records. 
Furthermore, Filippi should have to recuse himself from any vote, if our city allows this developer to acquire any Upland existing park property. Many residents are now so concerned after Monday night's City Council Meeting, they are inquiring into the campaign contributions made by developers and builders, to Upland City Council Members. Those financial campaign contributions, will be published here, as soon as they become available. 
As you saw in the video, our City Planner Jeff Zwack, briefly displayed this picture of the proposed location and low and behold, it is right in the middle of an existing rock quarry and right next to the 210 Freeway! Below is that picture and after it, is a Google Maps image to compare it to, as we wanted to see what's under Upland's blue wedge. 
Has anyone ever seen a Sports Park on the side the 210 Freeway? If anyone knows of any Sports Park on the side of the 210 Freeway anywhere, please contact us, as we'd like to possibly compare this proposed park project in Upland, to that, for our loyal readers. The only thing I can even think of, to possibly give us a visual to compare this to, is the soccer fields we can see from the 71 going into Chino Hills, but that's hardly the 210 Freeway. Nor are those soccer fields, anywhere near this close to side of the 71!
Now that we know our city wants to create a sports park on the side of the 210 freeway in North Upland, in a flood plain and in an excavated aggregate site, how do North Upland residents feel about this? Truth be told, no one knows anything about this in North Upland. However, one North Upland resident who knows how Upland allows transients to live in their other parks and doesn't maintain any of their existing parks, is horrified!
Couple that with the fact that Upland is so broke, they lease their existing parks to all the wireless carriers to erect competing cell phone towers on top of our children, it's a bleak situation. Upland doesn't care if doctors and scientists have realized that brain tumors have doubled in the last 2 decades, because of cellphone use. So make no mistake, Upland is so broke, they would sell their kidneys on the black market, if they had any.
In fact, Upland has sold our city light-poles to big Telecom early this year, to use as 5G cellphone towers. They are expected to be installed on light-poles in front of every 3 to 10 homes, directly outside resident's bedroom windows, for a mere $250 a pop, being paid to the City of Upland. Absolutely Disgusting! This city has no soul! But the truly burning question is, how can broke back Upland, afford to buy 46 acres next to the 210 freeway in North Upland, when they can't afford to have any fireworks for the last 2 years?
We do know one way they can pay for it, from watching what is happening in Memorial Park right now, which is Upland can sell existing park property and then they have to use those proceeds, to buy more public property. So now Cabrillo Park, off of 11th Street in-between Mountain and Benson, which goes all the way up behind and along side the Wal-Mart on Foothill, is now in Upland's cross-hairs! Cabrillo Park has 6 soccer fields where Upland children are registering with the AYSO, right now.
Some residents have threatened to handcuff themselves to bulldozers and get tased and arrested, if Upland sells Cabrillo Park. In fact, our city is being so shady about this, they are only allowing Sid and Gino to know any details and work out a contract with the developer and the rock quarry. Our City Planner Jeff Zwack, even eluded this may be on the next Planning Commission Agenda. That's how fast this is moving. Heck, there may be an apartment complex being built in the middle of Cabrillo Park, before residents even learn what the hell just happened. Our elected leadership is so beyond disgraceful, excluding Janice Elliott. 
In addition, many residents are very concerned that the 46 acre North Upland tract, is part of a 100 flood plain and they are going to the local Water Board to verify that. Who in Upland would sacrifice a prime piece of real estate, in the heart of the city, for rock quarry property with no top soil, in a 100 year flood plain, on the side of the 210 freeway? Our four elected officials would because they don't work for the residents, they work against the residents. They work for their campaign contributors being developers and builders, packing in Urban sprawl and apartment complexes all over Upland, as fast as they can. 
And I do believe, those contributors being developers, builders and the local Political Action Committee that represents their interests, knows exactly how vulnerable those 4 Upland Elected Officials are. They know Upland redistricted the way we elect our city council members, by moving to only 4 local voting districts. They know 4 of our city council members are running for re-election right now. They know Upland residents are planning on RECALLING THE FIFTH COUNCIL MEMBER! They know if residents could do a TOTAL RECALL FOR ALL 4 OF THEM, WE WOULD! Only Upland's Ms. Transparency Janice Elliott, is fit to stay and she proves that everyday!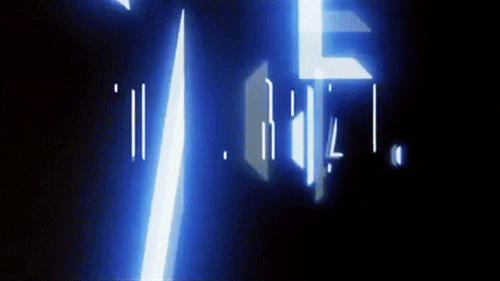 These special interests are working with lighting speed, to get all they possibly can from Upland's City Council, before our November elections. And they'd be right to be worried because we the people, are coming for the 4 of them that treat the residents like livestock and we are working together, in a historic bi-partisan effort and with lighting speed, to replace these 4 dirty, dirty dogs, this year!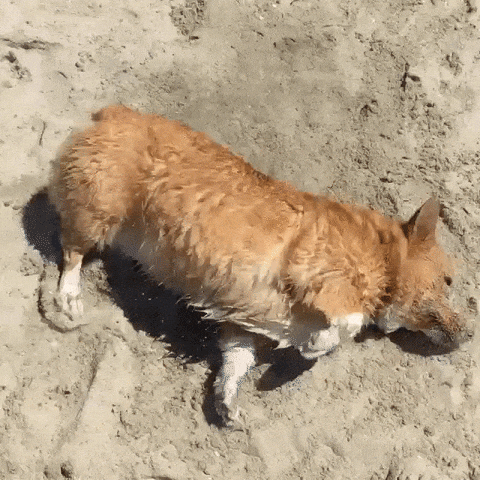 As we conclude this Upland Report, it hardy seems possible that Gino Filippi could have anything to do with selling off a PUBLIC PARK in his District 3, while running for election for the first time there, for this new open seat. I mean, who would do that in their own district, while running for re-election? Perhaps we'll know what he's capable of in a few short weeks, as more details come to light. If he has any integrity or honor at all, he will protect Cabrillo Park and the people in his district and NOT allow it to be sold.
Yet because of some scandalous public records that are being released on Upland Social Media, many residents can really see no hope of that happening. But it is our hope, that Gino Filippi can represent the people of Upland living in his district, who LOVE CABRILLO PARK and want the entire park to stay there. We'll close this article with one last bone of contention, which is;
District 1 with
NO REPRESENTATION AT ALL, ON UPLAND CITY COUNCIL,
is getting a new 46 acre

transient park on the side of the freeway and also,
a huge new distribution center near Lowes,

where semis will be crowding out residents around the clock!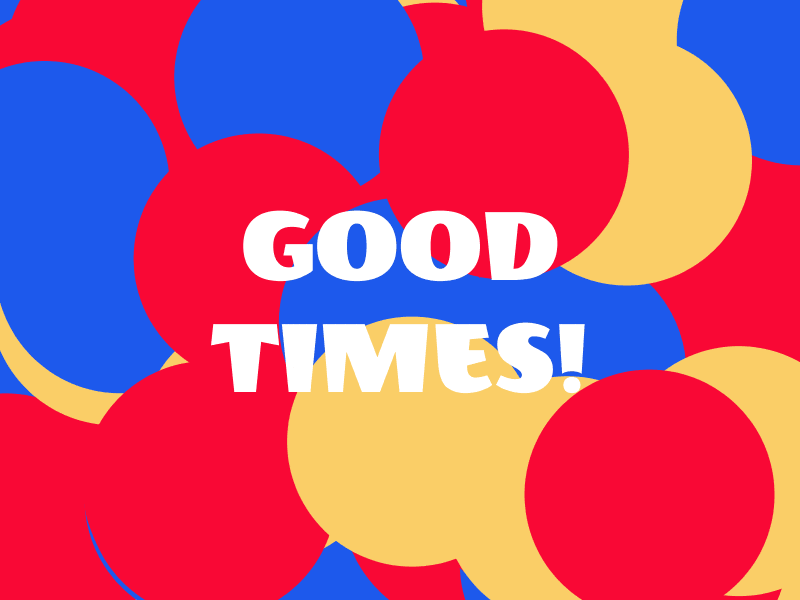 Got a comment, question or suggestion, please use the contact form below;