The upcoming Upland City Council Meeting Agenda for Monday, October 14th, is stuffed with so many bombshells, it is like an Upland earthquake. The main event is City Attorney James Markman, may finally be getting the boot by our new city council members, after testing him out for the past 11 months. I will be making the case for his immediate termination in this Upland Report. In addition to that, our council will be discussing and getting briefed on multiple lawsuits filed by UPD's Former Highest Ranking Police Captain Anthony Yoakum, plus, UPD's Former Senior Sergeant Marc Simpson. I hope our new council can settle this travesty, after what our former city council allowed to happen to these heroes, as it was truly one of the most shameful periods in Upland's recent history.  Last but never least, will Upland's employees finally be getting a contract, a cost of living increase and some long overdue respect, after nearly 12 years without JACK-SQUAT? Tune in Monday on night and watch what happens live at Upland City Hall, HERE!
---
This Song Is Dedicated To James Markman!
---
Closed Session Starts At 6PM On Mon, Oct 14th!
How could anyone forget what the Former Upland City Council (including Mayor Debbie Stone Still On Council Until 2020) + Former Upland Police Chief + Former Upland Interim City Manager) + Current Upland City Attorney, did to our beloved Police Captain Anthony Yoakum? And don't forget that goes ditto for Sergeant Marc Simpson, which is the very next agenda item below. I hope this current council finally makes this right for Upland's heroes, who were treated like trash for proudly protecting and serving this city honorably for decades! The Upland Report has never been more honored, than to have been given Captain Yoakum's Farewell Letter to Upland Residents and to the Upland Police Department to publish.
---
It is my distinct honor and privilege to run a second printing of Captain Yoakum's address to the Upland residents he served for nearly 3 decades and the Upland Police Department that he loved.

Godspeed Captain Yoakum!  
"Hello​ ​everyone,
I​ ​wanted​ ​to​ ​take​ ​this​ ​opportunity​ ​to​ ​write​ ​a​ ​short​ ​message​ ​and​ ​hope​ ​it​ ​will​ ​reach​ ​more​ ​people​ ​more easily​ ​this​ ​way.
First,​ ​I​ ​would​ ​like​ ​to​ ​address​ ​the​ ​employees​ ​of​ ​the​ ​Upland​ ​Police​ ​Department.​ ​​ ​For​ ​close​ ​to​ ​30​ ​years now​ ​I​ ​have​ ​called​ ​you​ ​all​ ​my​ ​friends​ ​and​ ​family.​ ​​ ​We​ ​have​ ​bled​ ​together,​ ​cried​ ​together,​ ​and​ ​enjoyed many​ ​great​ ​times.​ ​​ ​You​ ​will​ ​all​ ​be​ ​missed​ ​very​ ​much.​ ​​ ​I​ ​love​ ​each​ ​and​ ​every​ ​one​ ​of​ ​you​ ​and​ ​I​ ​hold you​ ​in​ ​high​ ​regard!
Continue​ ​to​ ​work​ ​hard​ ​for​ ​the​ ​citizens​ ​we​ ​serve.​ ​​ ​It​ ​is​ ​for​ ​them​ ​that​ ​we​ ​took​ ​an​ ​oath​ ​and​ ​work​ ​so hard.​ ​​ ​The​ ​Upland​ ​Police​ ​Department​ ​will​ ​recover;​ ​you​ ​are​ ​all​ ​strong,​ ​intelligent​ ​people​ ​whom​ ​I have​ ​been​ ​proud​ ​to​ ​work​ ​with.​ ​​ ​I​ ​would​ ​love​ ​to​ ​have​ ​continued​ ​serving​ ​with​ ​you,​ ​but​ ​circumstances dictate​ ​I​ ​move​ ​on.
If​ ​anyone​ ​should​ ​ever​ ​need​ ​anything​ ​in​ ​the​ ​future,​ ​don't​ ​hesitate​ ​to​ ​call​ ​on​ ​me.​ ​​ ​I​ ​will​ ​always​ ​be​ ​there for​ ​my​ ​UPD​ ​family.​ ​​ ​Goodbye​ ​for​ ​now,​ ​but​ ​I​ ​hope​ ​our​ ​paths​ ​cross​ ​again​ ​soon.
To​ ​the​ ​Citizens​ ​of​ ​Upland:​ ​​ ​Wow,​ ​where​ ​do​ ​I​ ​start?​ ​​ ​I​ ​have​ ​dedicated​ ​my​ ​entire​ ​adult​ ​life​ ​to​ ​serving this​ ​community.​ ​​ ​I​ ​have​ ​thoroughly​ ​enjoyed​ ​every​ ​moment.​ ​​ ​From​ ​helping​ ​to​ ​keep​ ​the​ ​city​ ​a​ ​little safer​ ​to​ ​the​ ​wonderful​ ​friendships​ ​I​ ​have​ ​made,​ ​it​ ​has​ ​truly​ ​been​ ​my​ ​pleasure.​ ​​ ​Thank​ ​you​ ​all​ ​for​ ​your support​ ​and​ ​help​ ​over​ ​the​ ​years.​ ​​ ​Also,​ ​I​ ​cannot​ ​begin​ ​to​ ​thank​ ​you​ ​for​ ​all​ ​the​ ​kind​ ​words​ ​I​ ​have read​ ​through​ ​social​ ​media​ ​about​ ​Sergeant​ ​Simpson​ ​and​ ​myself.​ ​​ ​It​ ​has​ ​humbled​ ​me​ ​to​ ​the​ ​core,​ ​and helped​ ​carry​ ​me​ ​through​ ​this​ ​challenging​ ​time.​ ​​ ​You​ ​will​ ​never​ ​know​ ​just​ ​how​ ​much​ ​that​ ​means​ ​to me,​ ​and​ ​I​ ​can never​ ​adequately​ ​express​ ​my​ ​gratitude." Captain Anthony Yoakum
---
---
Regular Meeting Starts At 7PM, Mon, Oct 14th!
---
I can't believe my eyes as it appears from the above, our city employees may finally be given a new contract, a cost of living increase and some respect, after nearly 12 years without jack squat. I'll be watching the outcome of our city's employee's saga, with bated breath and writing a fresh report all about that, early next week. To find out all you've missed to date leading up to this historic moment, which has been 12 years in the making, you can read those prior reports here and here. Now the rest of this report, will be dedicated to making a case for the termination of our City Attorney James Markman on Monday. We'll all need a dose of levity right now to be able to make it through this report. Nothing about Markman's time in Upland is even remotely funny, except for how this has been allowed to go on!
As we delve into the many reasons why our council needs to fire their city attorney on Monday night, we'll start with one of the most recent events that warrants this, which are his multiple declarations that state laws prohibit any council member but our mayor, from making Upland Planning Commission Appointments. Markman has said this in response to Councilmembers Elliott, Velto, Zuniga and Felix's public statements, about wanting to make planning commission appointments from their own districts.
Yet, Google revealed in 30 seconds how full of it, James Markman really is. While Markman can't make this happen for our council members, it seems many other California General Law Cities have found a way for each of their council members, to make their own appoints to their city's planning commissions, by choosing a resident from their own districts, to represent them.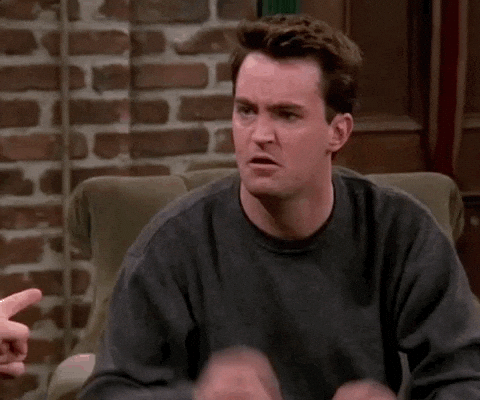 For instance, Upland is a general law city, as is the City of Yorba Linda. Somehow, the City of Yorba Linda has managed to figure out how their entire city council can make planning commission appointments and not just Yorba Linda's Mayor. From their website it states, "Members of the Planning Commission are appointed by the City Council Members." Clearly, that is a level of rocket science that our City Attorney James Markman cannot comprehend.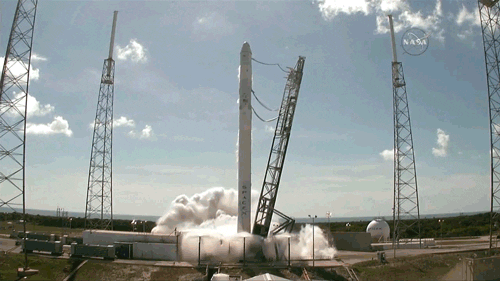 In Pismo Beach, which is another general law city, "The Planning Commission, an advisory board to the City Council, consists of 5 members nominated by individual City Council Members and appointed by a majority vote of the City Council." Man, our city staff hasn't been able to wrap their heads around this little, tiny, simple concept. They actually stated in August that they would need nearly a year, until June of 2020, to return to council with their research about this. Should we ready bottles of aspirin and pitchers of water for their 10 month research project?????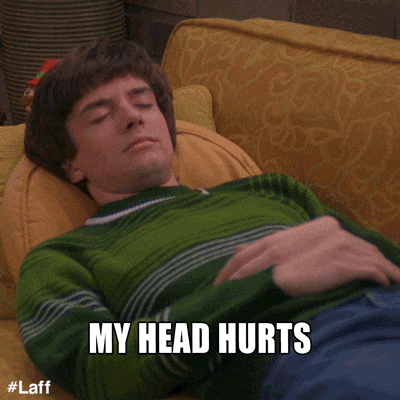 In Chino Hills, another general law city,  "The Planning Commission, an advisory board to the City Council, consists of five members nominated by individual City Council Members and appointed by a majority vote of the City Council." As it stands right now, Stone and Markman will not allow any other council members to make any appointments from their own districts, to our Upland Planning Commission. Stone thinks it's perfectly fine, that all but one of our planning commissioners all reside in District 2, where she also lives. ALL BUT ONE! To crack this puzzle and relieve our city staff's brain blockage, regarding how the city can appoint their planning commissioner by district, with appointments made by all district council members, we'll need the help of famed Astrophysicist Neil deGrasse Tyson's brain power, to figure out this quagmire.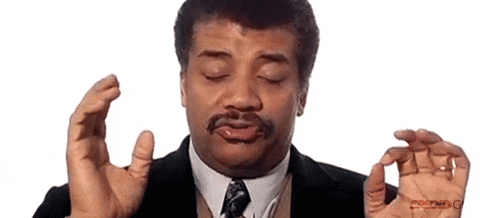 In The City of Yucaipa, which is another general law city, their planning commission is appointed by, " Individual Councilmember appointments, which shall run consistent with the general municipal elections." I could go on all day naming them but I'm tired of cutting and pasting other general law city's appointment policies. So I've saved the juiciest nugget of the all for right now, as I've discovered the secrets of the known universe from Neil and I'm ready to crack this cold case wide open, to help the City of Upland. And you're welcome!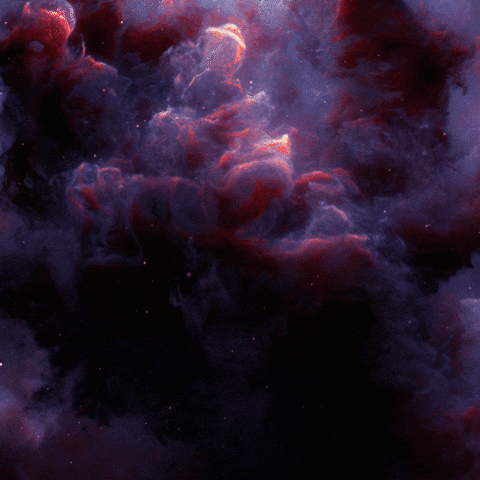 The information below is from the California League of Cities Handbook and it reveals something so shocking, we'll need to prepare ourselves so we can receive this information. So please, let's start by inhaling and exhaling together, as we move slowly into downward dog, followed by plank, as we move into upward facing dog, then finally Shavasana ~ Namaste Upland.
But seriously, prepare yourselves for the enormity of Markman's deception and the endless possibilities, of what we'll do without him misguiding our council.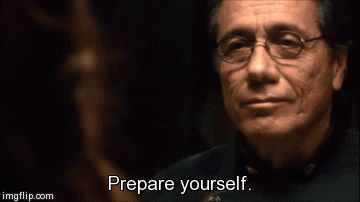 Contrary to James Markman's statements that there's a state law that dictates that all planning commission appointments, must be made by city mayors, this statement from the California League of Cities says the exact opposite! It tells us the "statutory exceptions to this rule, include appointments to city planning commissions. Such appointments are determined by the city council. (Gov. Code,§ 65101.)"  

So let's go to Gov. Code § 65101 and see what it says, cause I feel like a kid at Christmas.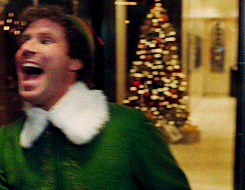 And I'll quote, Gov't. Code §65101 "(a) The legislative body may create one or more planning commissions, each of which shall report directly to the legislative body. The legislative body shall specify the membership of the commission or commissions." Code §65102 "A legislative body may establish for its planning agency any rules, procedures, or standards which do not conflict with state or federal laws."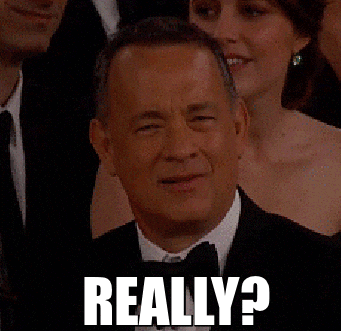 Spoiler alert, who didn't see that coming, that James Markman would lie to four of his bosses, to protect Debbie Stone?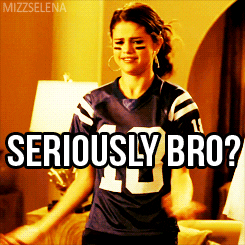 Seriously James, you knew it is perfectly legal within the State of California, for each of our city council members to appoint planning commissioners themselves, from their own districts. It is perfectly legal for our council members to make any change they want to Upland's Municipal Code and amend the existing ordinance, to specify that planning commission appointments, be whatever this new council wants them to be. All it would have taken to do this in Upland, was for James Markman and our city staff,  TO STOP PROTECTING MAYOR STONE and honor the wishes of the four other members of Upland's legislative body.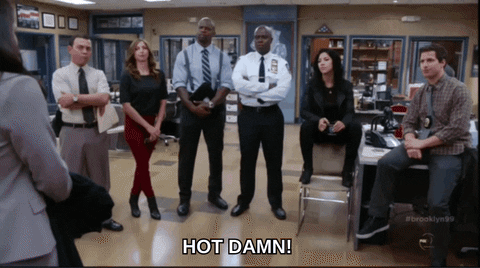 But that is easier said than done, as Janice Elliott asked James Markman and Interim City Manager Rosemary Hoerning on August 13th, to put this item on their next meeting agenda on August 26th, so that council could VOTE TO MAKE THIS SIMPLE CHANGE!!!! Instead, here we are in October and our city's staff is ignoring that directive from one of their bosses. This situation where only our mayor makes planning commission appointments is so dysfunctional, NO appointments are being made since two members had their term's expire in June! How long is our city council going to allow Debbie Stone to hold our entire city hostage, with James Markman's help, while Stone acts like a spoiled brat!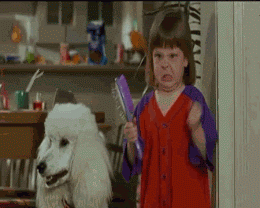 This is utterly ridiculous and everybody knows it, including James Markman! Listen to Elliott make a motion in the video below, to change the planning commission appointment process and to put this issue on the council's very next meeting agenda in August. The city staff completely blows her off, multiple times.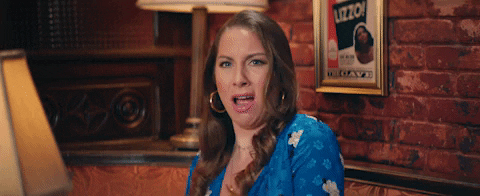 I can't believe how rude and disrespectful this is to Janice Elliott. Our city's support staff, are her direct subordinates. I am so disappointed in these chronic behavior patterns, which are so totally unacceptable. Elliott re-asks that this issue be put on the August 26th meeting agenda, 5 TIMES!!!! What is even more shocking, is what James Markman says, as well as, other high ranking city staffers! 
DID YOU HEAR MARKMAN SAY, "RIGHT NOW WE HAVE A STATE LAW THAT GIVES THE MAYOR THE APPOINTMENT POWER," PERTAINING TO OUR UPLAND PLANNING COMMISSION APPOINTMENTS???

THE STATE LAW SAYS THE COUNCIL GETS TO MAKE PLANNING COMMISSION APPOINTMENTS & CITY MAYORS, DO NOT GET TO MAKE ALL PLANNING COMMISSION APPOINTMENTS EXCLUSIVELY!
ONE MORE TIME FOR THE RECORD!!!!
The League of California City's document below on page 13, tells us all that a general law city's mayor, is allowed to make appointments to "regional boards, commissions and committees, subject to the approval of the city council. The Statutory exemptions to this rule includes appointments to a city planning commissions. Such appointments are determined by the city council." PERIOD END OF STORY!

That's Strike I for Markman!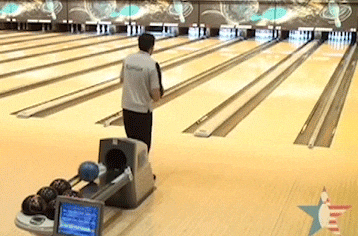 All our council has to do now, is have two of them formally demand Rosemary Hoerning add the item below to their next meeting agenda that says, Amend Upland Municipal Code, Chapter 2.16 COMMISSIONS GENERALLY, Title 2, Section 2.16.020 Appointment of commissioners—Terms to read, Gov. Code § 65101 allows the legislative body to create one or more planning commissions, each of which shall report directly to the legislative body. The legislative body shall specify the membership of the commission or commissions. Each council member will make (blank number) of planning commission appointments, from each council member's district. Planning commission districts will use the same numerical designations and boundaries, as the city council districts. Planning commission districts will have terms running concurrent with the council member that appointed them. 
Our council can opt to reduce the size of the commission from 7 to 5 members, being 1 at-large appointment by the mayor and each district council member, also appoints 1 member each. The council can opt to increase the size of the board to 9 members, where each district council members gets to appoint 2 members from their own districts and the mayor, gets to appoint 1 member at-large. The council can do anything that they want to do by a majority vote, anytime they want to do it. I am personally very sorry our council has been so misled by James Markman and other city staffers, who have denied this new council their rightful power to make planning commission appointments, afforded to them under California Gov't. Code §65101 and §65102.
Why won't the council's support staff put this item on their bosses next meeting agenda? Who are they working for? It certainly appears to only be Debbie Stone! Why are they directly sabotaging the other four member's wishes and the authority given to them, by the State of California? Why are they preventing residents in Districts 3 and 4, from having any representation on the planning commission? What is the matter with them? These bad actors on our city's payroll, are unfortunately starting to affect the public's perception of our new council members, in a way they do not deserve. They are sabotaging this council's success with this chronic crap. I am so proud of this council for seeing Markman for what he has done and calling him into their chambers this Monday night, to finally account for his actions and hopefully, go the hell home! I have confidence that Janice, Bill, Rudy and Ricky together, will pull every last weed on their support staff that has continued to work against them and then, will finally be able to have some smooth sailing and calm seas, since first taking office. They've had so much work to do and crap to deal with, they basically took over a cesspool from the jump.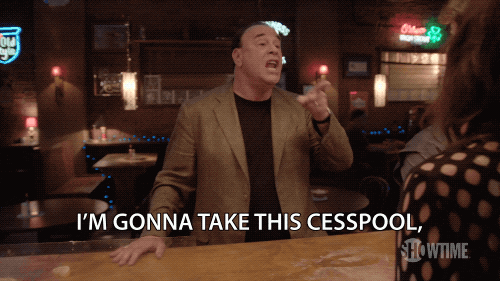 Again let's give Janice Elliott a hand for what she did on Aug 13th, when she asked our city staff to put this issue on their very next meeting agenda for 16 minutes, asking 5 different times, including making a damn motion! But Janice wasn't the only one, Bill Velto also gave lengthy comments about how he too, thought the planning commission appointments should be made by district and by each district's council member! As the former Vice Chair of the Upland Planning Commission until January of 2019, when he resigned after being appointed to the city council, that was a very bold statement from Councilman Velto and he was spot on! Bravo Bill!
Bill and Janice's sentiments were shared by Councilman Rudy Zuniga also, as can be seen above. Ricky Felix has also expressed for months his concerns about having no South Upland representation for District's 3 and 4 constituency. Felix has been steadfast on term limit enforcement and appointing new commissioners, from all districts, to the planning commission. I am simply astounded that comments from Elliott, coupled with Velto, Zuniga and Felix's prior statements, were so completely discounted by 1-2 city staffers.
Markman sure did a masterful job being dishonest without a single tell, as he went to bat again and again insisting that a state law, gives Debbie Stone the exclusive and unilateral power of making every appointment and shaping how this most important commission, exists and functions within our city. Anyone who is reading this report and just saw Marman tell a bold face lie to our council members, hopefully that's the last we'll see of Markman misleading this council. This is utterly………….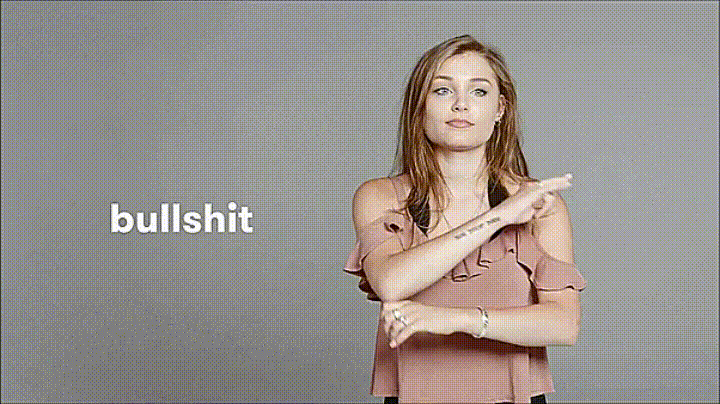 Quick recap, there are zero planning commissioners from South Upland today and there's only 1 planning commissioner from District 1. The entire rest of our planning commissioners are from District 2, which is where our defunct and out-going Mayor also resides! This issue is going to be amplified by the fact that multiple contentious issues will be coming before our planning commission in the near future. That is exactly why we need to change the way our planning commissioners are appointed, NOW.
The planning commission will have an enormous distribution center to vote on, off of Benson and Foothill which is planned on 51.33 acres next to Lowes in District 1. It will bring in tens-of-thousands of semi-trucks being added to our residential streets in District 1 and District 3 everyday, along with surreal truck traffic congestion, pollution, wear and tear on our city streets, affecting Districts 1 and 3 disproportionately. Mayor Debbie Stone is basically refusing to appoint anyone from District 3, by stalling for months and not appointing anyone since two commissioner's terms expired in June. Below is the footprint of the distribution center and the property it will be constructed next to Lowe's, unless we residents stop it by working together.
October 21st, 2019 @ 6:30PM AT UPLAND CITY HALL, Upland Developmental Services & Bridge Development will make another pitch to develop the Bongiovanni land located West of Benson, North of Foothill and incorporating 13th St, for the

MASSIVE DISTRIBUTION CENTER BELOW.

Show up and speak up! 
Add to that, the fact that some massive allegedly un-permitted projects which cover huge amounts of acreage in this same general facility, are currently under construction right now. The City of Upland is being openly accused of ignoring the fact that the city has not issued any permits to anyone, at these locations. Nor does Upland have any construction plans for what is taking place and being built there right now. Residents are accusing the city of a total lack of code enforcement.
Residents are taking to social media regarding this allegedly un-permitted project, posting videos, pictures, public records requests and outrage from some very well-informed residents. You simply can't miss those posts if you are a member of the Facebook Groups Upland Politics or Upland Coalition of Concerned Citizens. Another highly contentious issue, expected to be headed to the planning commission soon, is the rezoning of 12% of Memorial Park. That 12% will be rezoned to Office / Professional Space, if the park sale contract isn't stopped.
If the rezoning is approved, that would allow San Antonio Hospital to build more office space there and scrap their parking lot needs, if they wanted to. What I find particularly interesting is why the hospital is asking Upland to rezone the property to office space, when the park zoning in place, already allows for parking cars there, as is! The hospital is currently leasing this property, while also having a contract to purchase it at the same time. The lease payments are approximately $10,000 a month and the hospital is already parking cars there right now, until they can close their contract to purchase the tract. This land grab and illegal taking of public property, will disproportionately affect residents in District 4 and right now, the Mayor is basically refusing to appoint anyone from District 4 either, by stalling for months to make all future appointments. 
Now let's talk about the contract Markman helped craft to sell our park illegally to the hospital and why he would allow our past city council in March of 2018, to sign such an awful deal for our city, with terms that are usurious to our city, in my opinion. This contract was to close "no later than December 1st, 2018, or on such other date, as agreed by the Buyer and Seller."
This contract goes on to state that any amendment to the contract will NOT be binding, unless the amendments are in writing and executed by the parties. Legally, an amendment is defined as, "a separate legal document that changes the terms of an existing contract." I have inserted the amendment clause from the city's contract with the hospital below, where if the city and the hospital mutually agreed to extend the stated closing date of "no later than December 1st, 2018," that change to the existing agreement should have definitely been in writing and signed by the parties as a ratified amendment, for it to be binding. 
If there is an executed amendment to extend the closing date, our city council and the general public needs to know about it and multiple residents are looking for it, by filing multiple Public Records Request. Unfortunately, our city is starting to feel like Vagnozzi 2.0 to many residents, as they aren't getting their most basic public records requests answered, within the statutory 10 day time-frame and instead, our city is stalling for weeks. To date, the city has not disclosed yet, if there is a signed amendment extending the contract's closing date, or NOT!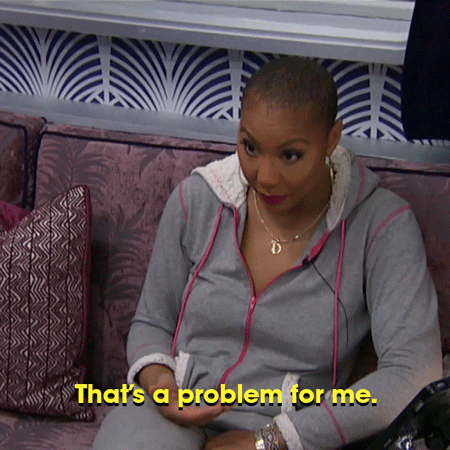 The entire Memorial Park purchase contract was structured around the city not holding a special election, which would have allowed the public to vote on whether or not our council can sell our property. Instead, the contract opted to roll the dice and let a judge validate the contract, without requiring the mandatory vote by the people.
The crux of this madness was the hospital would buy 12% of our park, but would allow any park goers to still park their vehicles on the hospital's property, after the purchase was completed. However, the hospital will have priority parking and the public's parking privileges, would be subordinate to that of the hospital. This was Markman's legal strategy and his firm pitched this to a Superior Court Judge earlier this year. Markman actually sued every resident in Upland, to notice them of the pending validation action. Had Markman won the day, the hospital and city would be free to close the sale, without ever having to worry about future lawsuits from us pesky Upland Residents because a Judge, would have validated their actions and intentions.
Markman's legal argument was that Upland residents were't losing 12% of their park because residents could still park their vehicles in the hospital's future parking lot, when visiting the park. The judge denied to validate that load of horse crap on 5/1/19. When that happened, this deal should have died as there's NO contractual obligation on the city's part whatsoever, to hold a special election to complete the hospital's pending purchase. This deal should have died when the contract's main provision that the city complete their judicial validation action failed!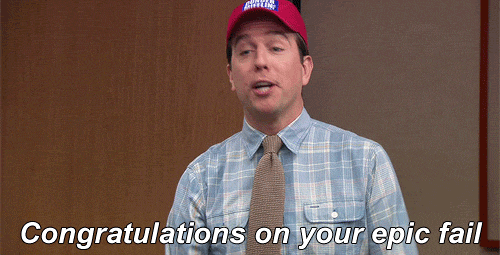 Another horrible contractual provision that Markman allowed Upland to be saddled with, was that the hospital can sue our city for specific performance of the terms, if Upland doesn't perform any of their contractual obligations. One such obligation, is to rezone 12% of our park to office / professional use for them. I believe Markman would love if the hospital did sue our city for specific performances under the contract's terms because Markman, would then get paid to defend the city for years to come.
However, our city can't sue the hospital under the terms of the agreement for specific performance and is now, stuck in a fatally flawed contract that expired 10 months ago. Did I mention that the hospital has a clause where they can terminate the contract but our city was no such comparable clause? Another sound reason for our council to fire Markman, is so that they can retain new counsel that will work for them and not just Debbie Stone. The city's new attorney needs to file a motion to have a Superior Court Judge review the contract and issue a summary judgement opinion, that the contract is fatally flawed, expired and unenforceable.
That's Strike II For Markmen!
But instead of doing that, it is clear the hospital is expecting our city to hold a special election for them, to attempt to get our parkland that way and the People For Upland Parks, are pissed! They held a surprise rally in front of the hospital on Friday, September 27th. It was a very well organized rally and they even brought bullhorns and used a drone to make an awesome video, which is all over social media today. Below are pictures of the rally and the video of their successful event.
This slideshow requires JavaScript.
Their protest grew in size with each passing hour and the protesters would live stream their activities on social media during the 4 hour event. When Irmalinda Osuna and Natasha Walton broke out their bull-horns and led group chants protesting the sale, you can virtually feel the hospital's executives cringing inside the building. It was Natasha Walton who fought the city's ridiculous validation action in court, as did retired Upland attorney Marjorie Mikels, who is one of my personal heros!
Irmalinda Osuna as you may remember, was the resident who organized a massive movement in mere weeks, that ultimately saved Carbrillo Park from becoming 220 housing units in 2018. Osuna finished that fight, just in time to file the necessary paperwork to run for city council, before the filing period ended. She went on to challenge both Gino Filippi and Ricky Felix for the District 3 seat. Osuna was able to run the most tightly contested race and lost by the smallest margin out of all the candidates, in 2018.
Both she and Ricky Felix handily beat Gino Filippi who took a beating from political mass mailers, as having been involved in the commercial development efforts to allow 220  housing units inside Cabrillo Park, as well as, allow a parking lot to be built on 12 % of Memorial Park. Prior to his 2018 defeat, Filippi had served 2 consecutive terms on city council and Filippi's fate was shared by that of Carol Timm. Timm had also supported selling off 12% of Memorial Park, as well as, appearing agreeable to a local developer's desire to build 220 housing-units on the 16 acres of the Cabrillo Park, where the AYSO Soccer Fields are.
Timm's support of these commercial development projects was one of the major reasons why she was replaced by Rudy Zuniga. Tim and Filippi had also voted for the 57% water rate hikes on 4/23/18, which turned out to be the political kiss of death for everyone who voted for them. The reason our former council raised our water rates by 57% over the 5 years between 2018-2022, was to pay for a new water storage tank they are planning to build. Here is a very interesting video I found of James Markman in 2013 when he was Brea's Attorney. In the video, Markman is discussing the legality of any tier-structured water rate increases and a court ruling, which found them illegal.
In the video above, you can hear Markman say, "In San Juan Capistrano, the court decided tier water rates implemented in San Juan Capistrano, was not valid. That meant the rates did not reflected the cost of the delivery of the water, to each individual rate payer or water recipient. The reason for that, is the tiered water rates which escalate the cost of unit of water, the more you use to try to dissuade people from squandering water and to try to create savings of water, is the implementation of social policy in the water rates and is not particularly or restrictively confined to just cost recovery. Then there are all kinds of problems about what level of cost recovery per person receiving water do you have to see…..We've been waiting for a long time, to see these different policies hit head-on and now they've done so, so this is something to keep your eye on because we may be revisiting the companies that have been structuring water rates for us in Brea and pretty much, every retailer in California."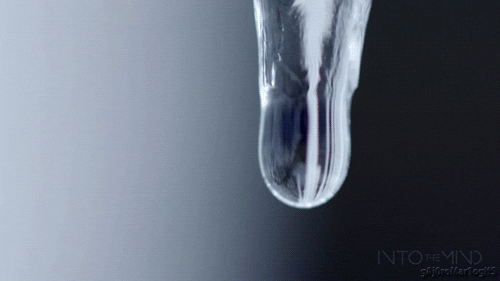 With Markman having said that, it is interesting to know that Upland's 57% water rate hikes from 2018, are also tier water rate increases and they happen to be the largest level of rate hikes, that our state allows any city to make. Since 4/23/18 our rates have already gone up by 26%, starting on May 1st of 2018. Having listened to what Markman had said in the video above, I next researched the San Juan Capistrano court case and read where it was upheld at the appellate level twice. California law dictates that, "tier rate increases must still correspond to the actual cost of providing water at a given level of usage. The water agency in San Juan Capistrano, did not correctly calculate the actual cost of providing water, at its increased tier levels."
So my question is this, our water rates have already increased by 26%, so the city can build a new water storage tank that they haven't built yet, so how does that 26% increase they're already collecting from us towards that future project, correspond to the actual cost of providing us water, at our increased tier levels today? In other words, if that 26% rate increase to date is being retained by our city for the building of that future water storage tank, how can our city calculate that increase into our water rates today, as their actual cost of supplying water to us? How can our city know to a fraction of a penny per tiered water rate, that their actual cost of supplying our water to us today, is 26% higher than it was a year ago, when they haven't built that new water tank yet with that 26% increase?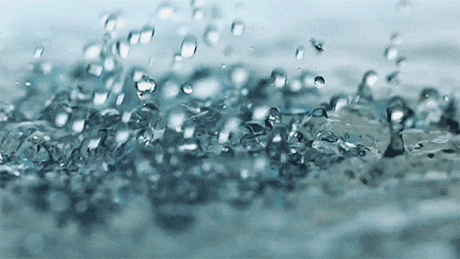 Then in a recent Sentinel article about the Hospital's CEO being fired and the Hospital's Bond Rating weakening, in regards to Upland having lent its bonding authority to the hospital to fund the hospital's projects, our Finance Director had this to say, "The city has the ability to use bond financing and could use bond financing for its own efforts to create infrastructure or public improvements, but has not done so for some time, Bock-Helms said. She said the city's last issuance of bonds for itself consisted of water bonds issued in 2011."  My next question is based on Londa's statement above, which is why didn't the city use its ability of bond financing to pay for their new water tank project, instead of lending its bonding authority to the hospital, so that hospital could pay for the hospital's improvement projects?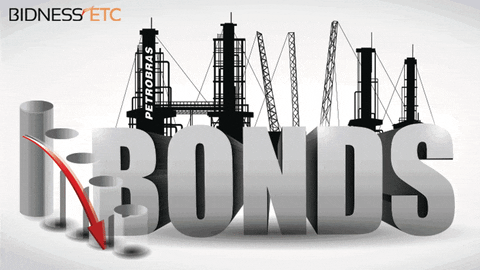 Why are the residents of Upland being saddled with these 57% tiered water rate hikes, as the means of funding the city's infrastructure improvement projects when the residents, are far more financially strapped then the regional hospital is? I am sure I am missing something that hopefully someone with a Masters in Taxation like our very own Janice Elliott can explain to me someday. Janice has a head full of brains and we are very lucky to have her working for the residents in Upland.
To wrap up this Upland Report up, I'll next briefly provide a summary and links to some past reports about other bad deals and deeds, that have also gone South for the City of Upland, when Markman was representing this city and directly involved.
We'll start back in 2017, which is right when I started observing Upland Politics for the first time. What caught my attention was our city was preparing to surrender our 111 year old Fire Department and all of our fire stations FOR FREE. Plus a very large portion of the city's annual property tax revenue too, where all of that was going to be given away to SB County so the county, could take over the city's day-to-day operations and ownership of our beloved Fire Department and all of its assets. 
What happened next, after our city did this was that every property owner in Upland (which is about 19,000 of us), were forced to pay an illegal annual tax to fund the county's fire service. This tax started at $153 a year and increases by 3% every year thereafter. This illegal tax is added to our yearly property tax bills. In the United States, taxation without representation is unconstitutional and illegal, so a group of residents filed a lawsuit to contest this illegal tax and a judge ruled in their favor earlier this year.
Former Councilmen Glenn Bozar, who was also the Former Chairman of Upland"s Finance Committee, explained the very serious legal ramifications of our city signing an indemnification statement to SB County, promising in the event that our city lost the resident's legal challenge, Upland agreed to pay the county's legal bills, San Antonio Height's legal bills and Upland's legal bills. So as usual, only the lawyers win and the residents of Upland, are constantly paying that very heavy legal price.
That's Strike III For Markmen
Next, who in Upland can forgot the insane censorship hearing of Janice Elliott and how she was treated by James Markman. This was arguably one of the worst nights of Janice Elliott's entire life and this was orchestrated public humiliation, the likes I have never seen in my life, at the hands of James Markman, the former council and former city manager. Elliott actually had an officer from UPD arrive at her home, to serve her with the laughable "evidence" of our city's bogus basis, in attempting to censure her.
It makes me physically sick to my stomach, to even see the words on this prior Upland Report or watch the video below, where you can hear the stress in Elliott's voice. After allowing anyone in the audience who wanted to, plus all of the former council members to take turns without interruption, to tear into Janice for as long as they wanted, Janice finally was allowed to respond. That's when Markman rudely interrupted Janice repeatedly and I have never heard such fury from the audience ever, which was directed at him. You can hear that too, in the video clip below from that fateful night. 
Strike IV For Markman!
Let's not forget what Markman did to Janice, Rudy and Ricky, right before they were sworn in to start their new 2018 terms. For those that don't know, two weeks before our new council was sworn in on December 10th, 2018, James Markman created a contract for Jeanette Vagnozzi to become Upland's New City Manager. Vagnozzi was the last possible person this new council would have given that job too. Markman added a provision in Vagnozzi's contract, that the new council could not fire her for 90 days, after their last member was sworn in, which was Bill Velto in January of this year.
That non-firing clause is totally inconsistent with our Upland Municipal Code 2.04.260, which allows our city council to fire their city managers at anytime, for any reason, or for no reason at all. The fact is our city managers are always at-will employees and serve at the pleasure of the council. Any contractual terms that are inconsistent with our Upland Municipal Code, are non-binding terms and conditions. I wrote an entire Upland Report about Vagnozzi's insane contract, here. And with our new council being new, could not get a voting majority to fire Vagnozzi before her 90 day no-firing clause was up. By not being able to do so, it nearly brought this city to its knees every week, for four months.
Oh and Markman also gave Vagnozzi a 6 month severance package, after duping the new council into thinking they couldn't fire her until April of 2019. Vagnozzi's severance pay cost Upland resident another $102,683.99 being 6 Months of Vagnozzi base pay + $6,753 medical + $9,241.56 contribution to 457 Plan (Equivalent To 401k) + $24,879.96 paid leave  + $2,150 car allowance = $145,706 for holding a job title for 4 months. Plus, that grand prize of $145,708 for being fired, doesn't include the required contribution to Vagnozzi's CalPers Retirement Account, which cost approximately $11,321.02 MORE!
STRIKE V FOR MARKMEN!

Markman also gave himself a clause in his own employment contract with our city, which mandates our council has to give him a 90 day notice, before they can fire him! What our council can do Monday night, is to tell Markman to leave the building, by sending him out on a paid administrative leave for the next 90 days and then, finally be able to fire him!
STRIKE VI FOR MARKMAN!
I can not stomach to have to think about this another minute, nor type Markman's name one more time. I thank each of you for reading this report, so very, very much. Please contact our city council members below and ask Janice, Bill, Rudy and Ricky to please finally vote to relieve Markman of his professional duties for our city. Please thank Janice and Bill, for being the two council members who requested this issue be included on Monday night's meeting agenda. The email addresses for Councilmembers Janice Elliott, Bill Velto, Rudy Zuniga and Ricky Felix are below. Godspeed Upland City Council and good luck Monday night!
janiceelliott4upland@gmail.com, billveltoupland@gmail.com, rudy4upland@gmail.com, ricky@rickyfelix.com  
---
Got a comment, question or suggestion, please use the contact form below.